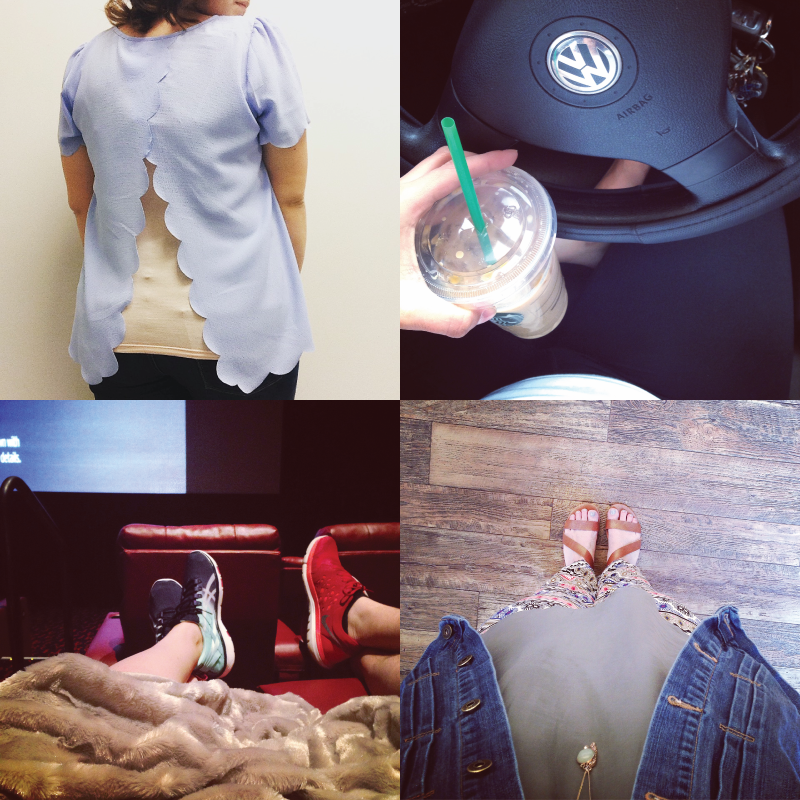 Happy Mother's Day to all of the moms out there! I'm so grateful for my own mama and the guidance and grace she's always shown me. I can't imagine life without her! If you're a mom, then I hope your day is wonderful! And don't forget to honor your own mom today!
Here's what you might have missed this week on Heavens to Betsy:
HAPPENINGS:
+ I've had this split-back top for a little while now but finally got it out with warmer weather this week...love the fun details!
+ On Thursday afternoon, I hopped in the car and drove to Boston to pick up AJ. After 7+ hours in the car, we grabbed dinner in
the
city and turned around to be back in PA in time for my brother's graduation. We got home at 4am, but it was a fun little trip!
+ We went to see The Avengers: Age of Ultron on Saturday night...it was great! Our theater has these fantastic recliner seats and I decided to bring my own blanket with me, making it extra cozy!
+ It was a busy week at work with a huge conference at church...I needed to dress a little nicer than my usual jeans, so I picked up these fun pants to wear on Wednesday!
IN CASE YOU MISSED IT:
+ People just
want
to be invited in...talking about hospitality this month for The Peony Project link-up!
+ I got some highlights and also showcased a necklace from Noonday Collection this week!
+ Are you breaking any of these laws as a blogger?
+ Check out these tips for eating
healthy
on the go!
+ I reviewed a bunch of my newest cookbooks from Blogging for Books
CHECK OUT THESE POSTS:
+ Hayley's
tips for making time for yourself
are spot-on!
+ I love Beth's
spring capsule pieces
!
+ Stacey's
trip to Portland
has me wanting to take a similar one!
+ I love Bex's
green floral dress
!
+ Kristin's post about
her son's journey
with Aspergers is just beautiful
And now for a weekend giveaway! Laura (of
According to Laura Jean
) just celebrated her 23rd birthday, and to celebrate, I joined in with her and a few other bloggers to bring you a great giveaway! Read on to find out what you could win and how to enter!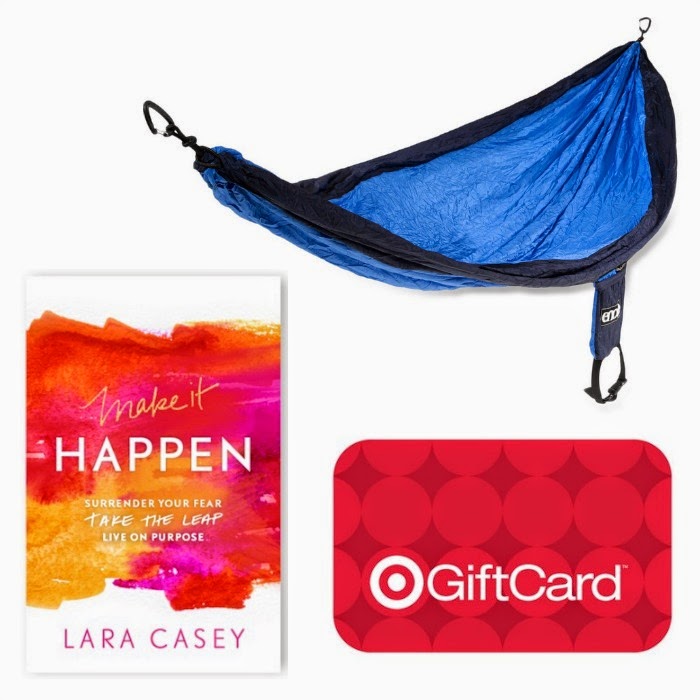 What You Can Win
Eno hammocks are all the rage lately. If you are not familiar them, you best be heading over to their
Instagram account
right now to check out all the crazy ways to hammock. Jacob and I spend most of our downtime in our eno hammocks. Now is your chance to win one of your own and become part of #enonation. It will also include the Atlas Straps which connects the hammock to the trees and you to the hammock.
Along with the eno hammock, you have the opportunity to win a $75 Target gift card, because let's be real, who doesn't love Target? Whether you are looking to update your summer wardrobe, buy groceries, or redecorate, some extra cash to Target never hurts. And finally, if you are the lucky winner, you will also receive
Make it Happen
by Lara Casey. This book is revolutionary when it comes to living a purposeful life. You will love it!
Your Chance to Win
Now is your chance! Use the Rafflecopter below to enter to win our birthday giveaway. The more entries you complete, the higher your chances of winning. The winning entry will be verified so please enter fairly and no cheating. This giveaway is opened to US residents only. The giveaway will close on May 15th. Best of luck!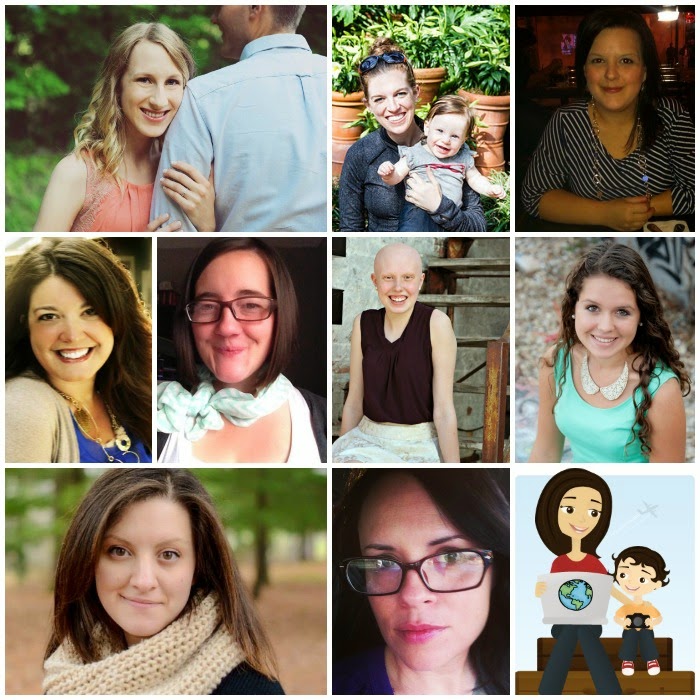 a Rafflecopter giveaway