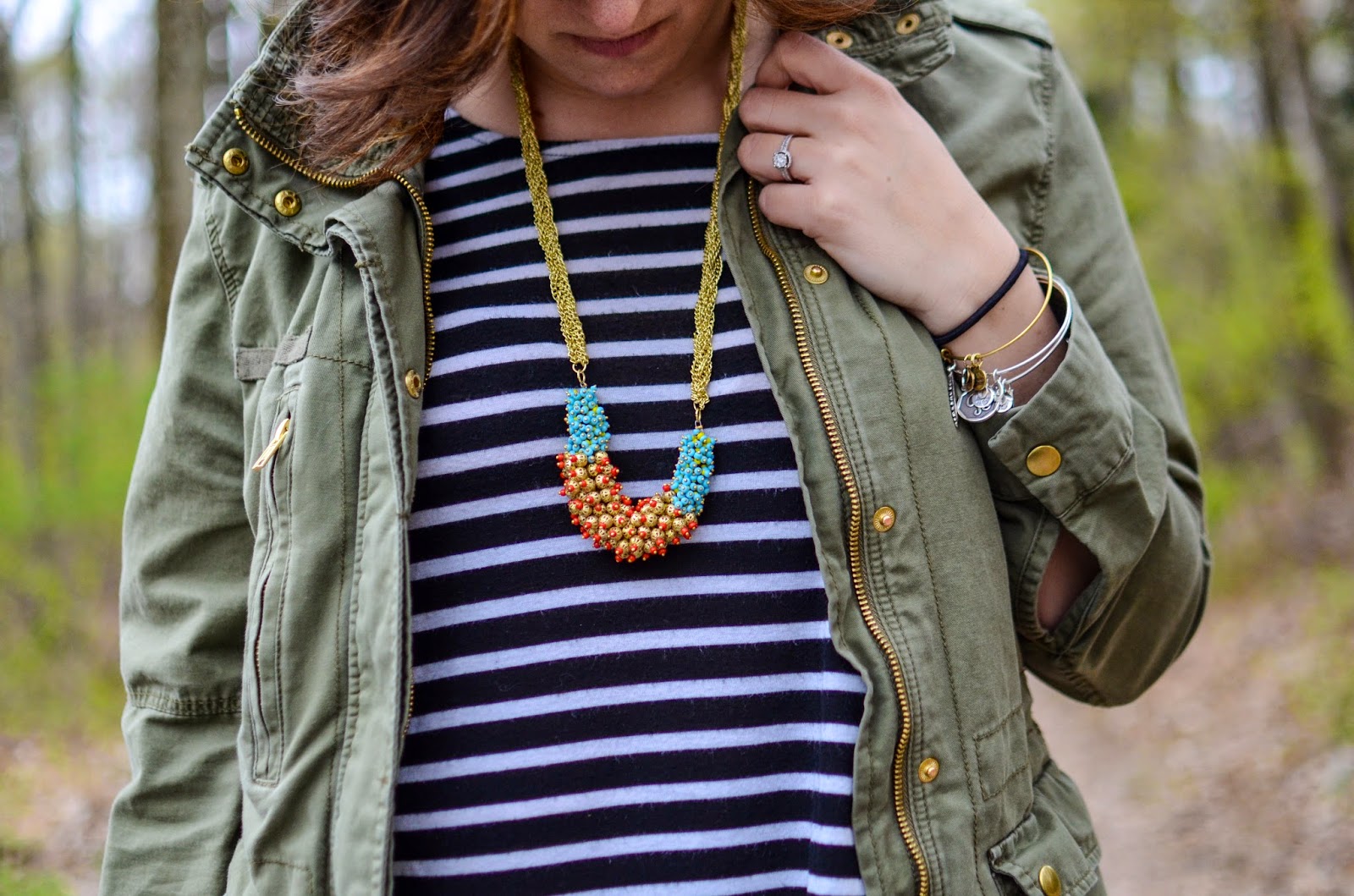 It's been a while since I've done an outfit post, mostly because it got cold and snowy and the sun never showed it's face this winter. But last week, I got some balayage highlights put in my hair and I was sporting one of my favorite outfits, so I couldn't pass up the opportunity to snap a few photos on our lane!
Besides just being comfortable (and cute), there's another reason I love this outfit: the necklace. This necklace is my first piece from
Noonday Collection
, and I couldn't believe more in what they're doing. (Just for the record, this post is not sponsored by them in any way, I just love the company and their products!) If you're not familiar with Noonday, they're a company that uses ethically-sourced fashion to create meaningful opportunities around the world. They source their products from artisans around the world and help those artisans grow their businesses through fair trade practices. And their stuff is gorgeous!
And then, let's talk about hair. I mentioned a few months ago on Instagram that getting my hair trimmed every 8-10 weeks is one of the self-care things that refreshes me and that I'm intentional about scheduling. About a year and a half ago, I had put some ombre into my hair, and I loved it! Since then, it's grown out, and once spring came around, I decided it was time to add some color again! My stylist is awesome and so when I plopped down in her chair this morning with a Pinterest board worth of photos, she was like "yep, I can do that!" and gave me exactly what I wanted. (If you're local to Reading, PA and looking for a hairstylist, Missy at
Salon Flo
is amazing!)
So, new hair, great accessories, and my favorite swingy Anthro top...it's a good day.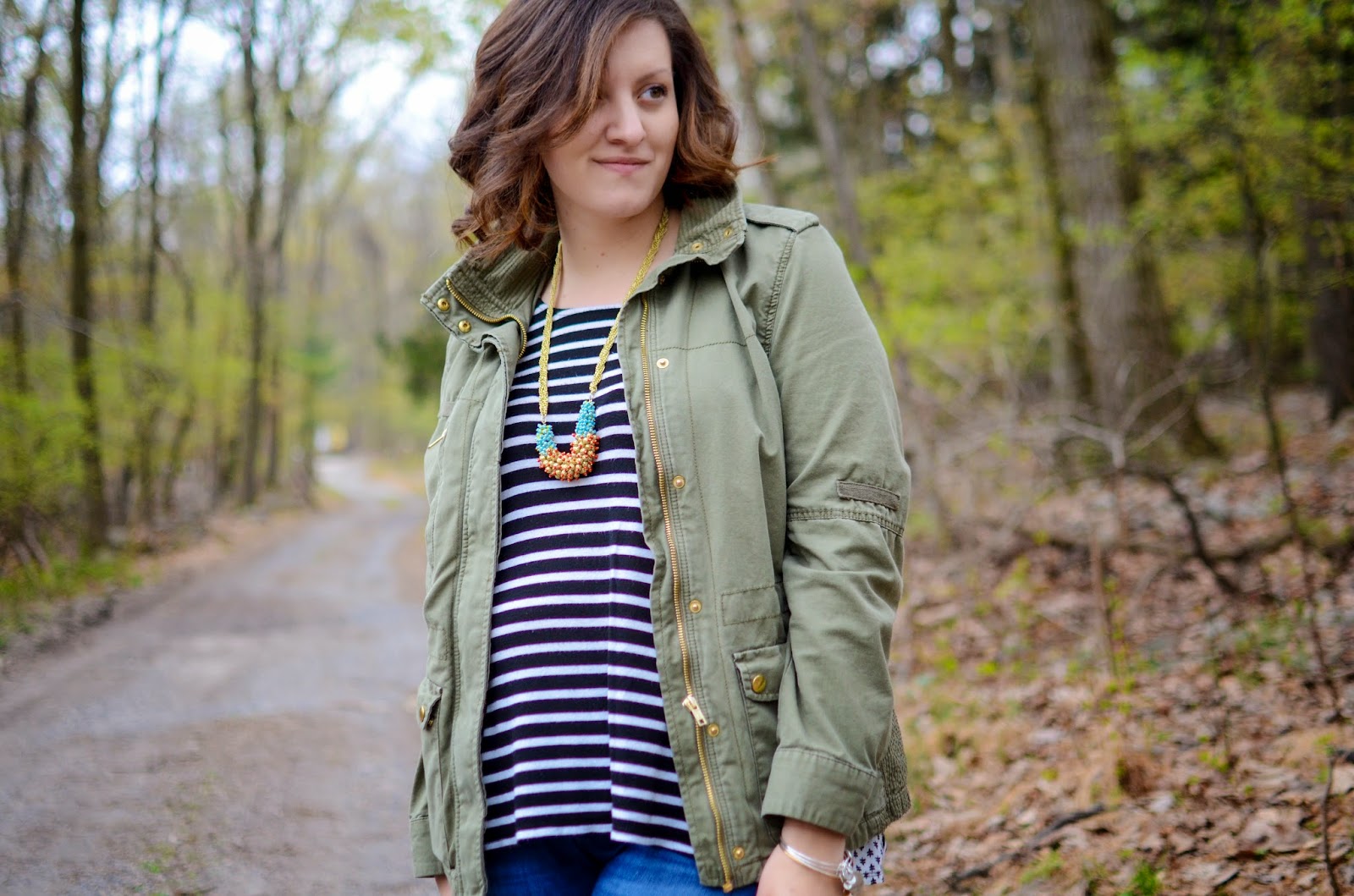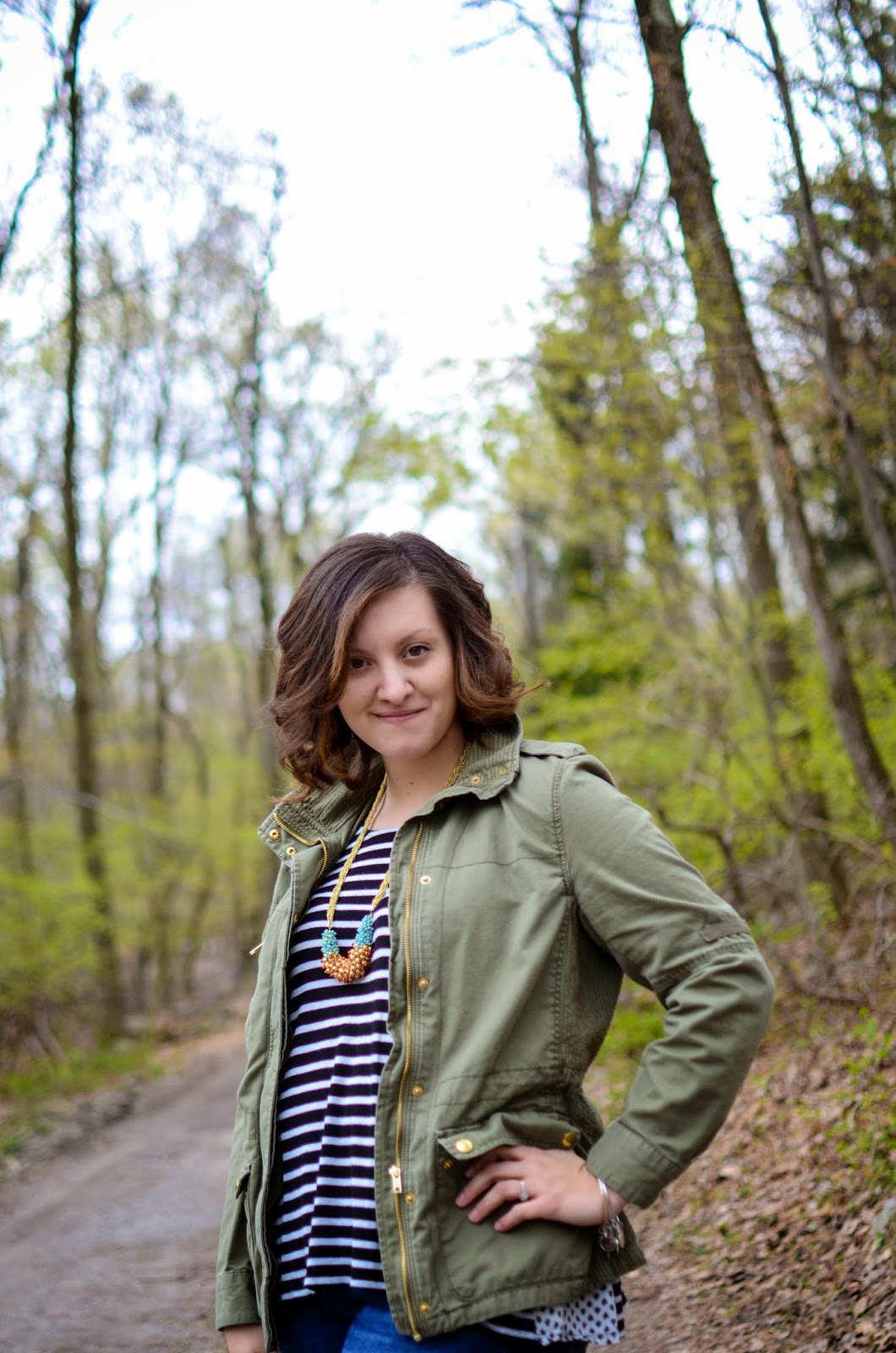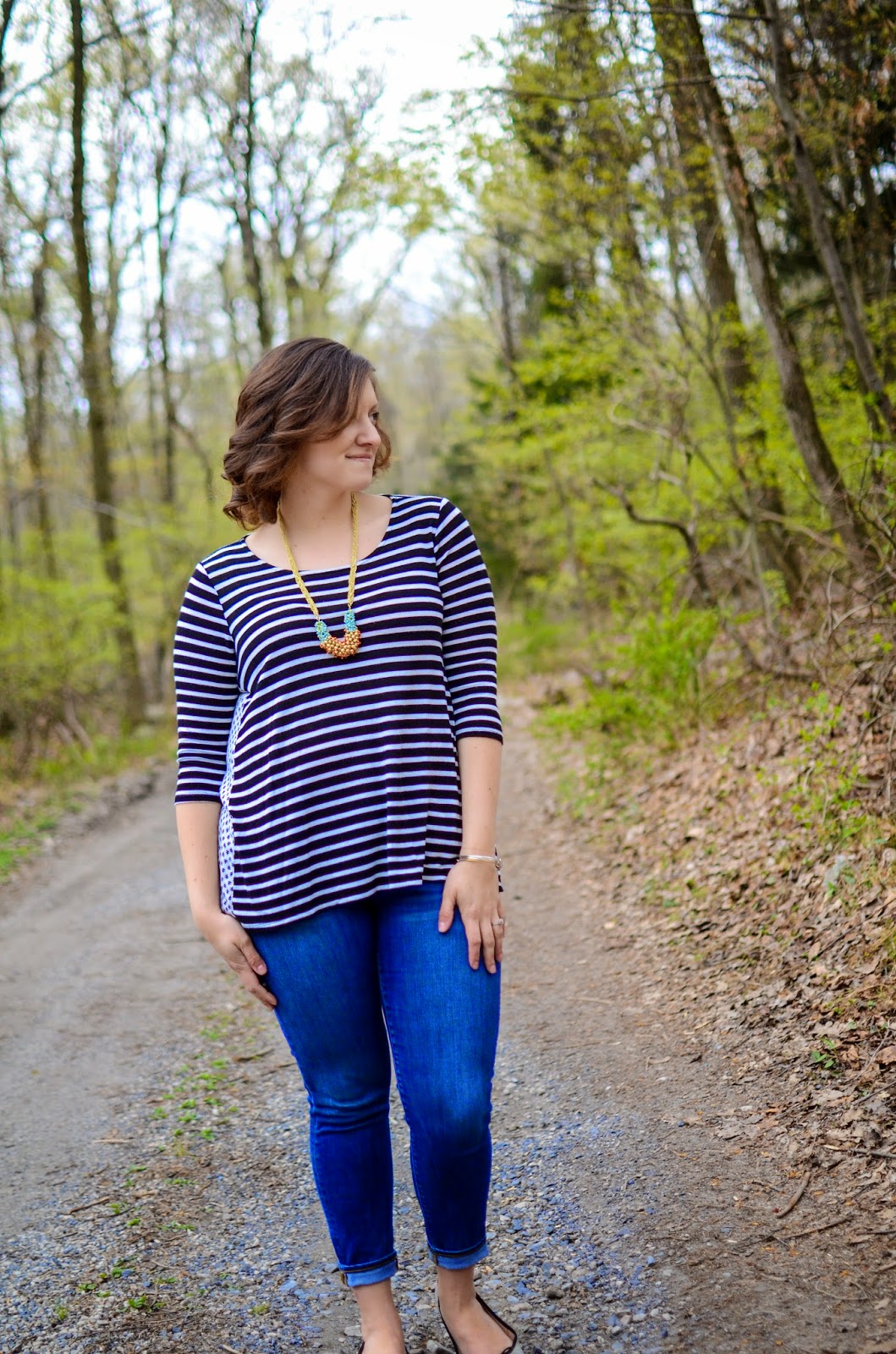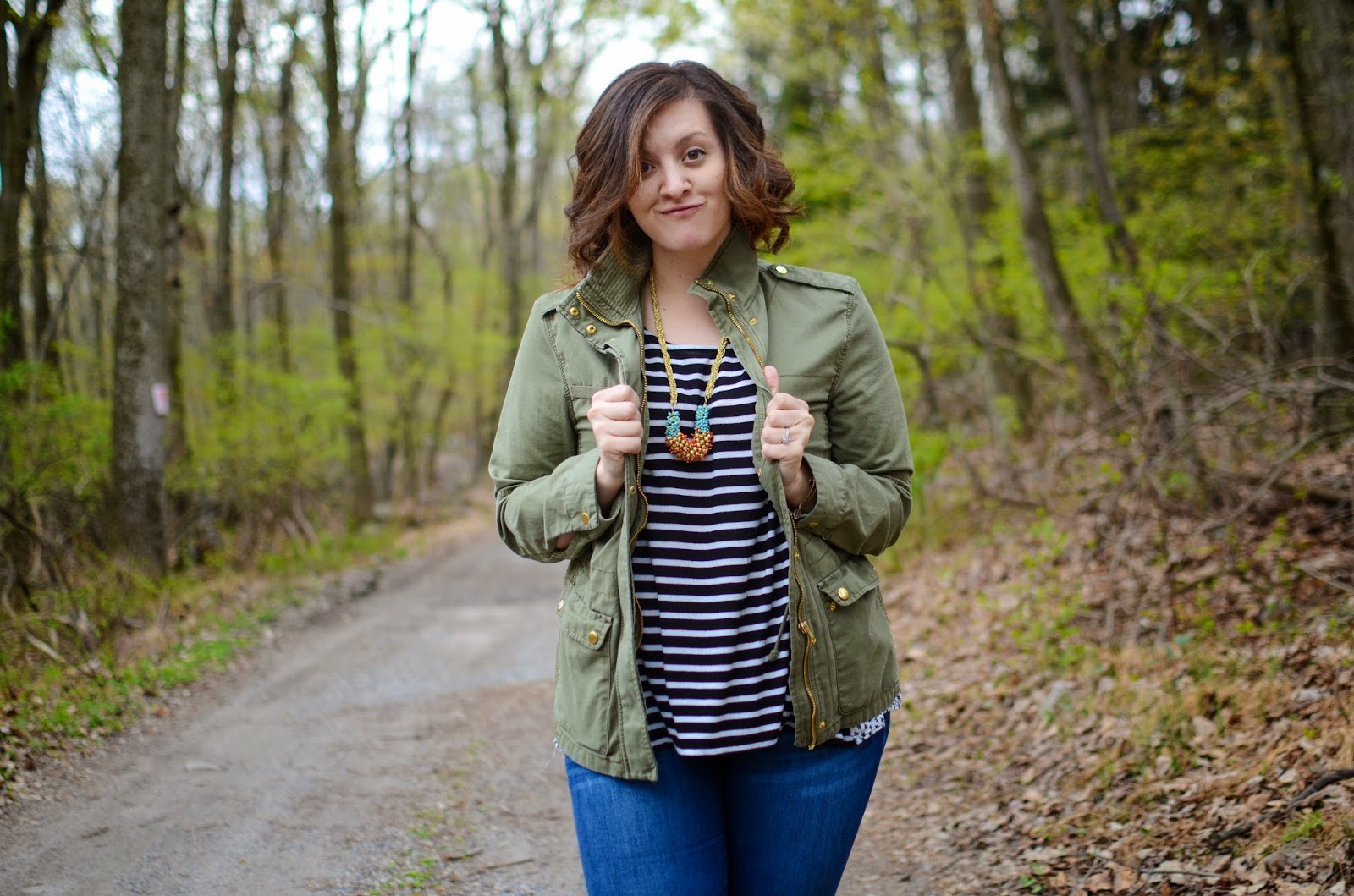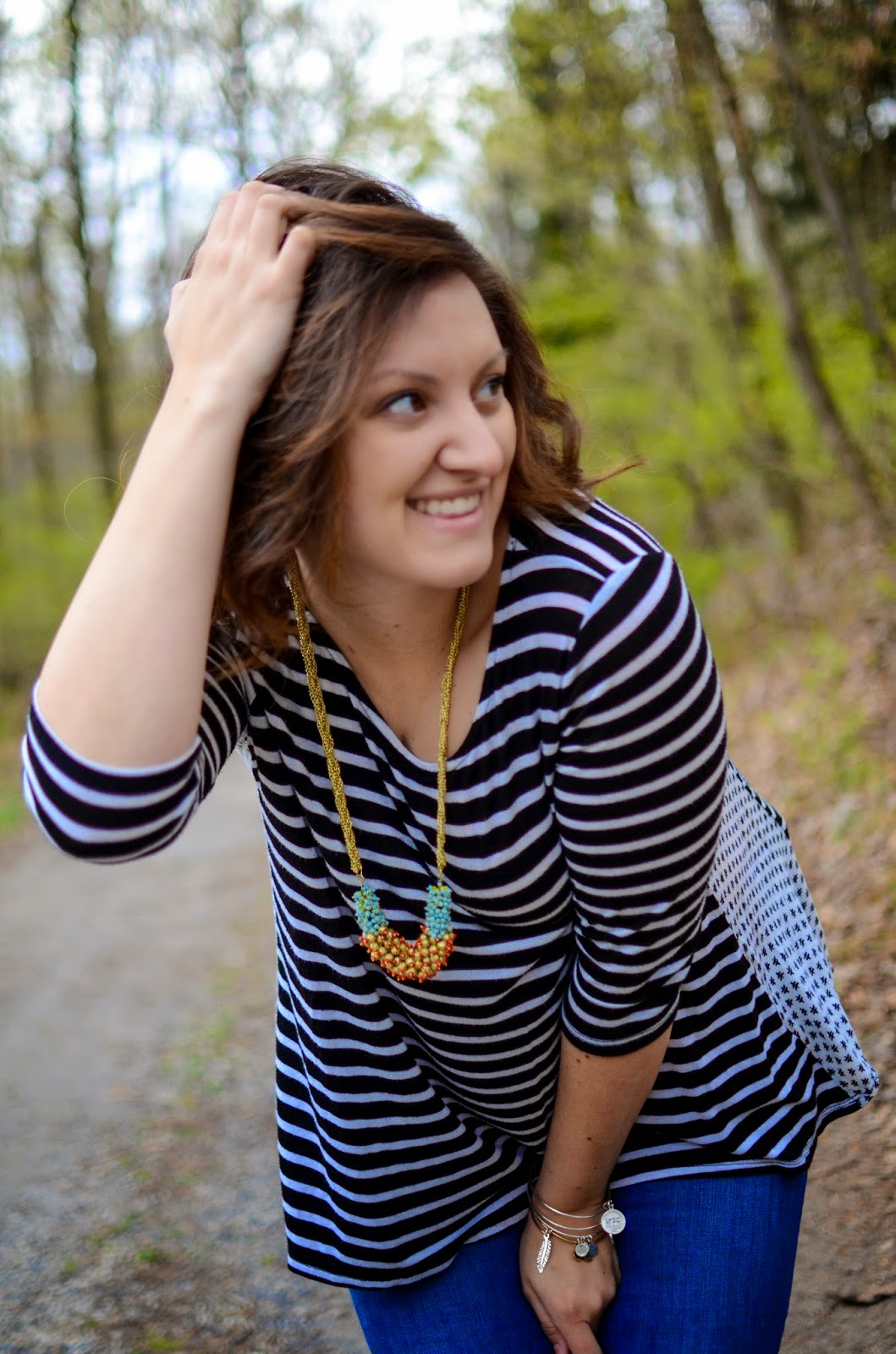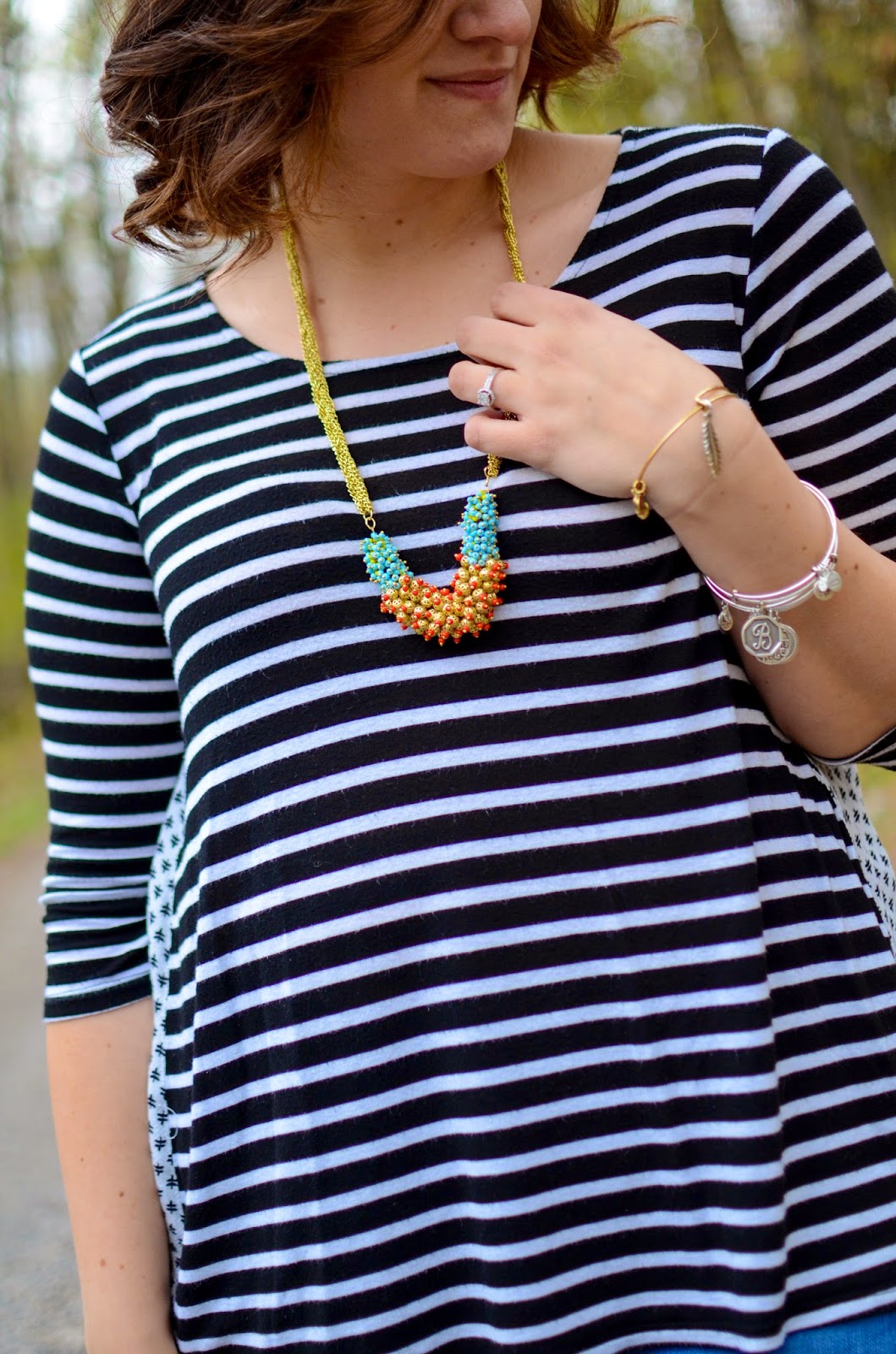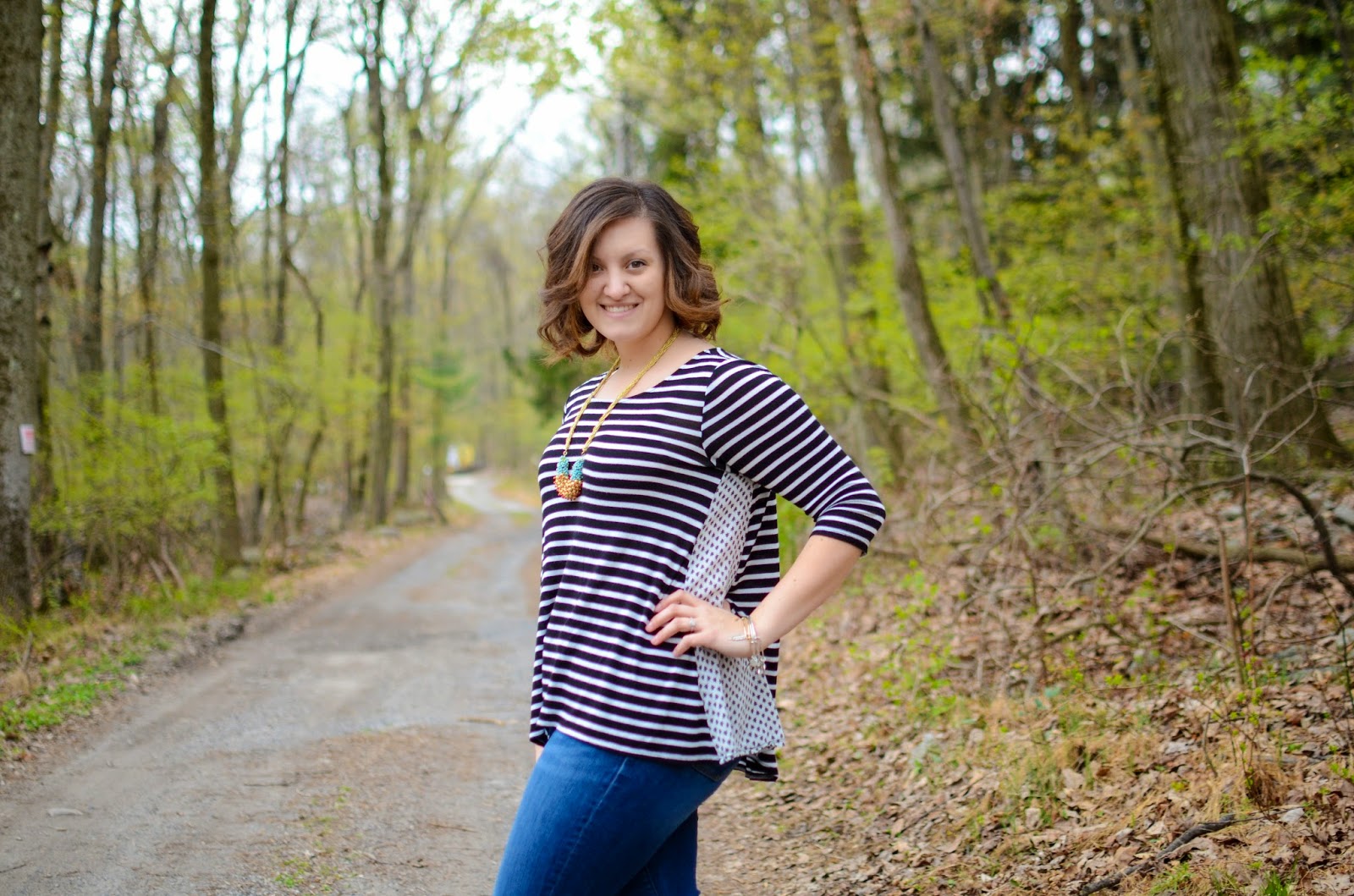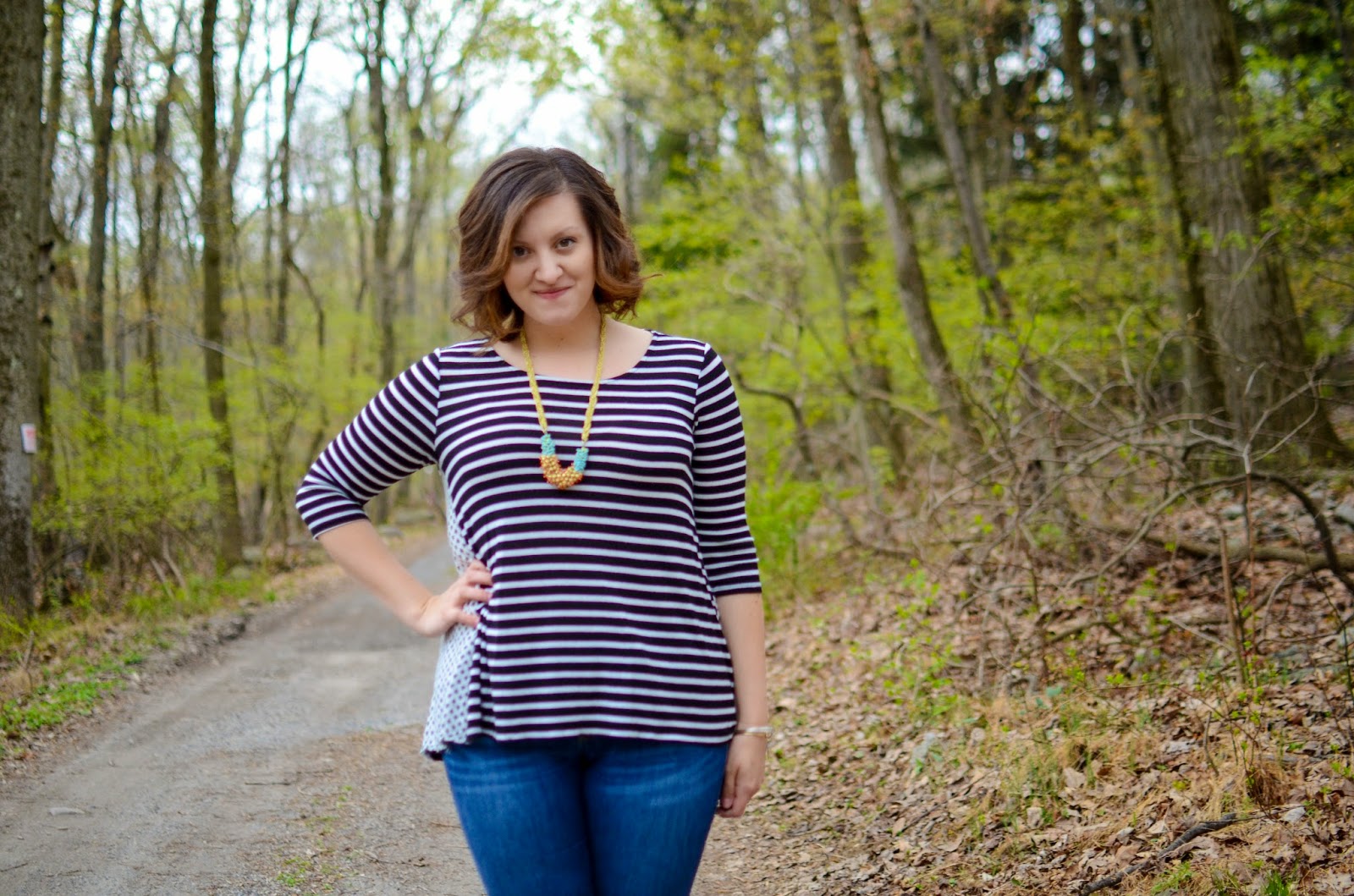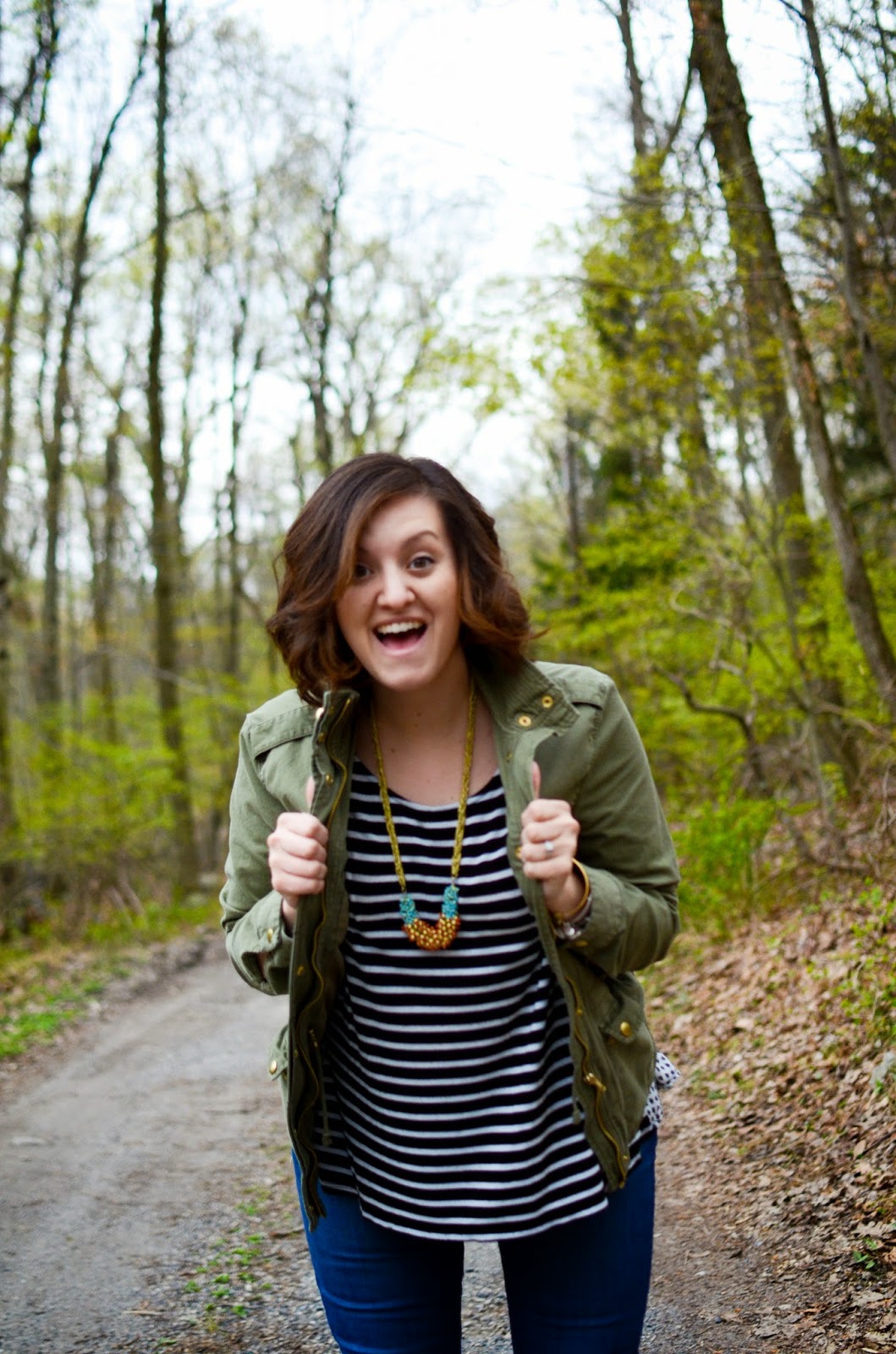 Shirt: Anthropologie
Jeans: Gap
Jacket: H&M
Bracelets: Alex & Ani