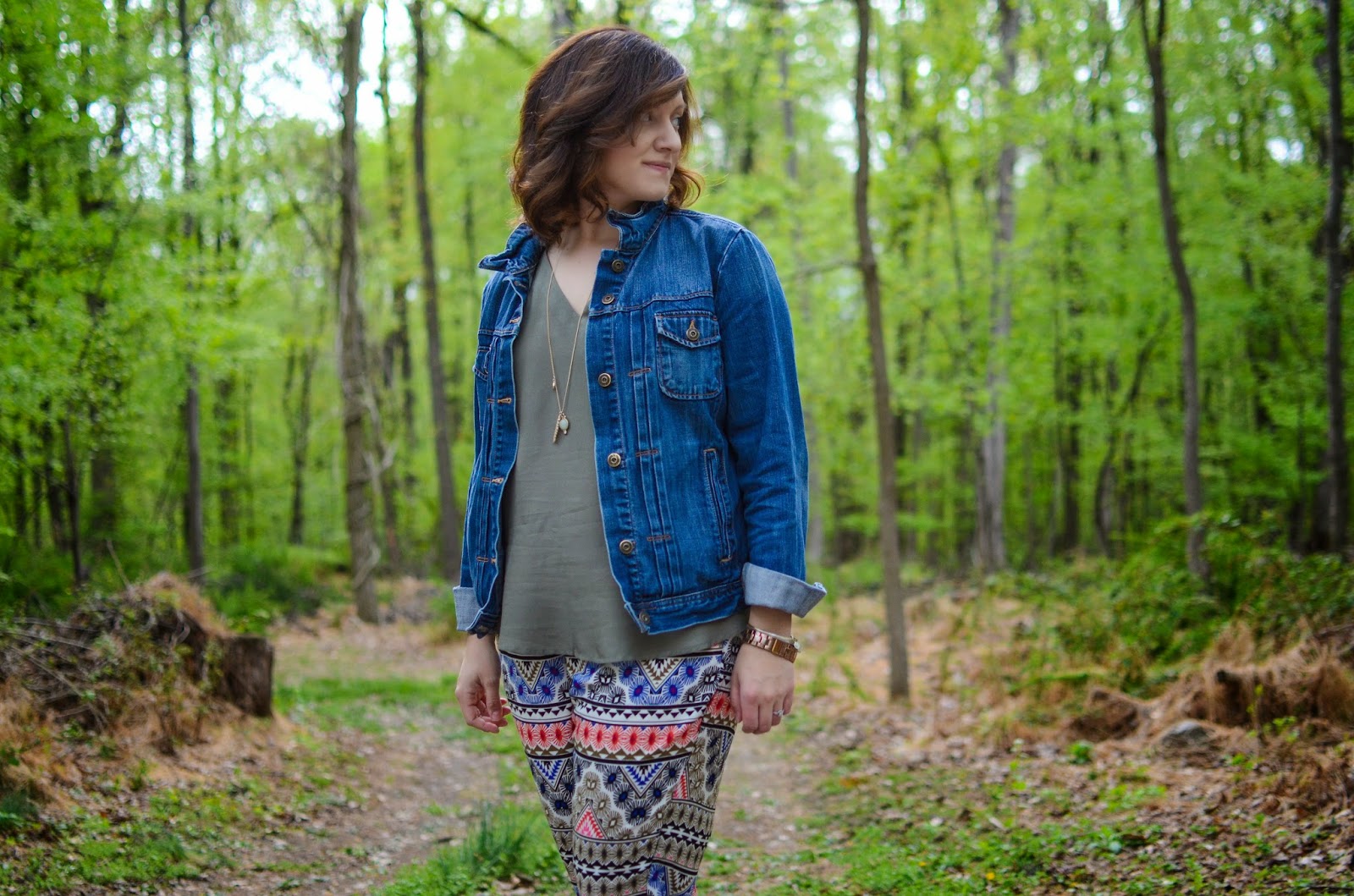 If you've followed another fashion post of mine, you probably have been able to tell that my style doesn't venture far from what I like to call the "three C's": comfortable, casual, and classic. I'm lucky to work in an office that welcomes jeans, and so for the most part, I live in my denim. I like dressing up and I like looking cute, but I also really like to be comfortable (can I get an amen?!). In college, my friend Cassie always would say that there's no need for "real" pants after 3pm...sweats all the way! (I feel a little bit like less of an adult for saying that...but no shame.)
But, from time to time, I like to get out of my fashion ruts and go with something a little bit bolder. I often wear dresses in the summer, and we've been seeing temps in the 80s here in PA for the last week or so, so I've been working to transition my wardrobe for the warmer months. We also had a big conference at church last week and I was doing the photography for it, so I wanted to dress a little bit nicer for the days that we'd have lots of people in the building, but I also needed something that I could move easily in.
I picked up these fun pants on Tuesday afternoon and sent AJ a picture of them from the dressing room...he assured me that they weren't "too wild" and so I trusted, and I'm so glad I did! These literally are some of the softest pants I've ever owned. I've been loving soft and flowy pieces this year and these totally fit the bill. They have pockets (woohoo!) and they will be great for warm summer days at work. I also think that they'll be great to take on our honeymoon for dressier dinners!
This isn't the first time (nor will it be the last) that I feature my jean jacket in a fashion post. There's a reason that jean jackets are said to be wardrobe staples...I love throwing mine on over just about everything. Dresses, shorts, skirts, pants...it makes a fantastic finishing touch to almost any outfit and I get so much use out of it all summer! I especially love that I can take a tank top and make it office-friendly simply by throwing my jean jacket on.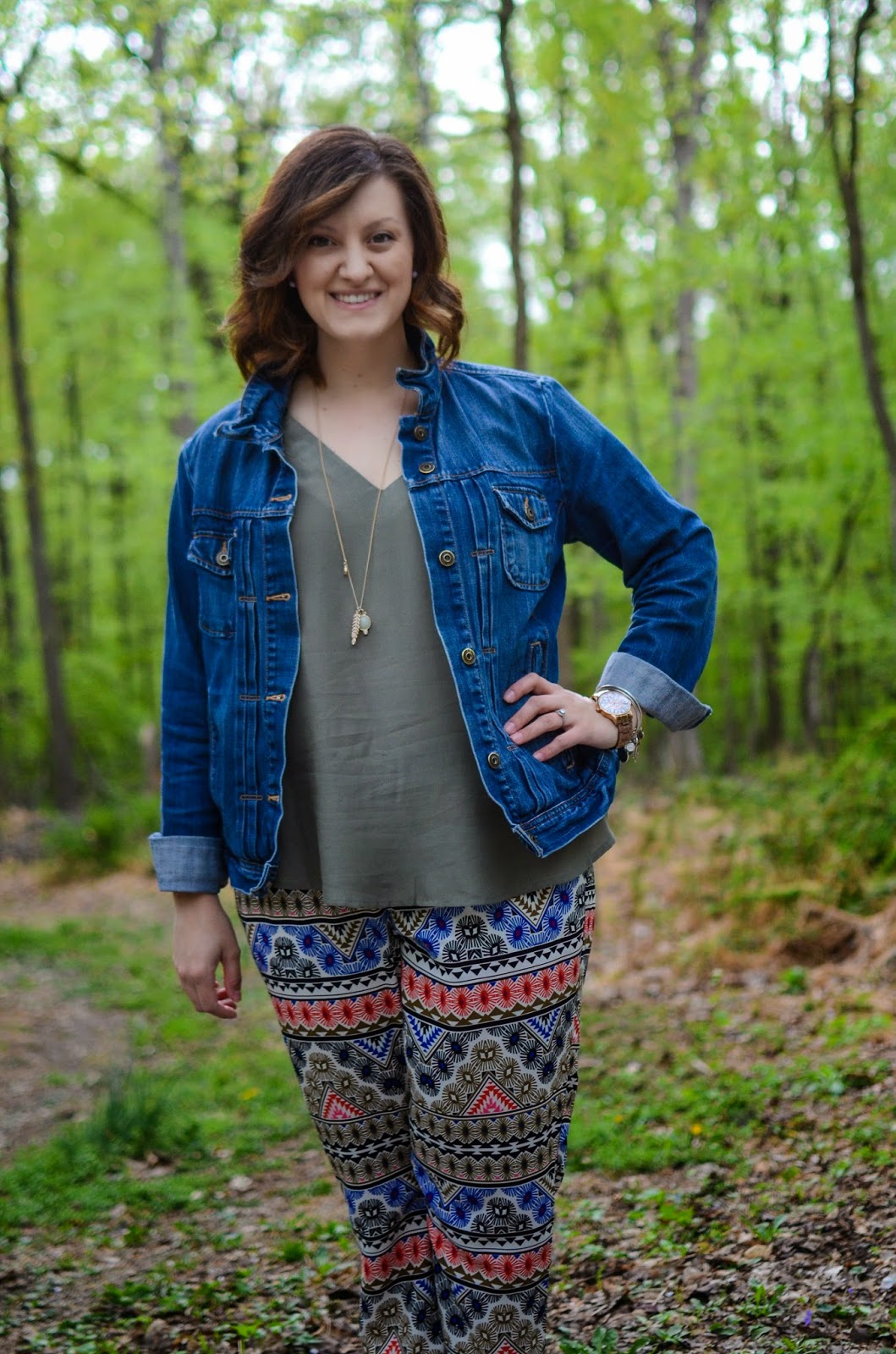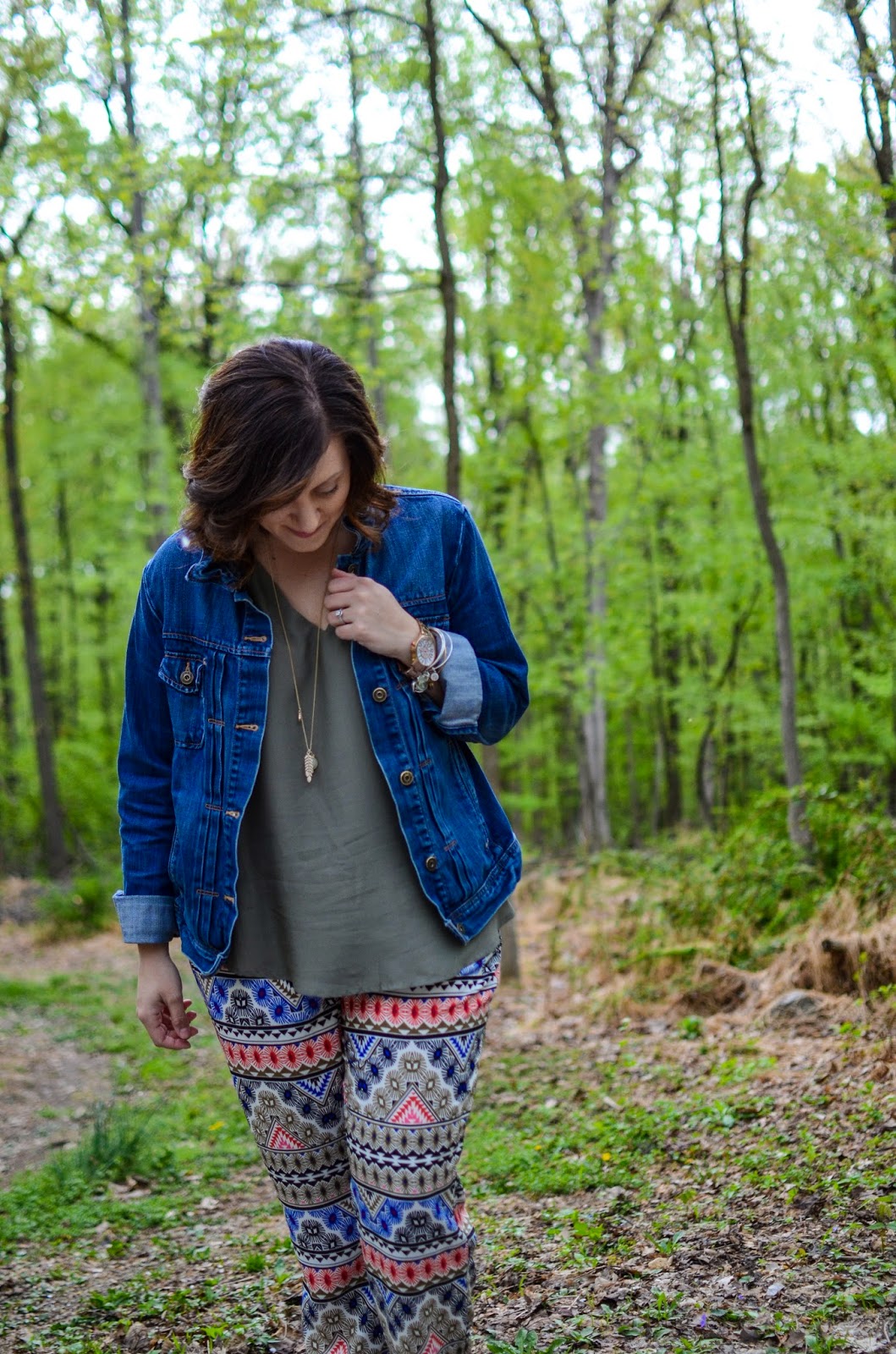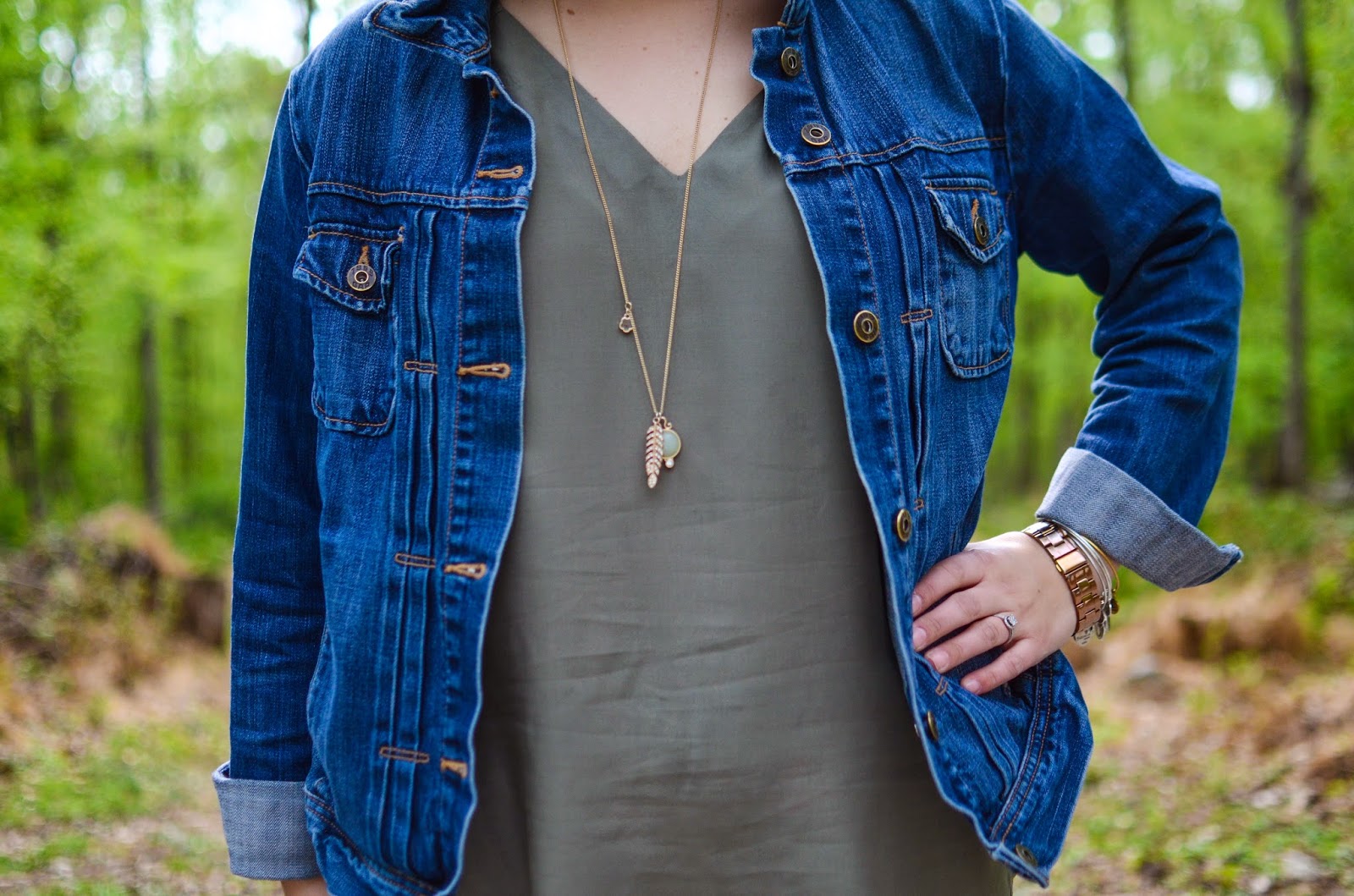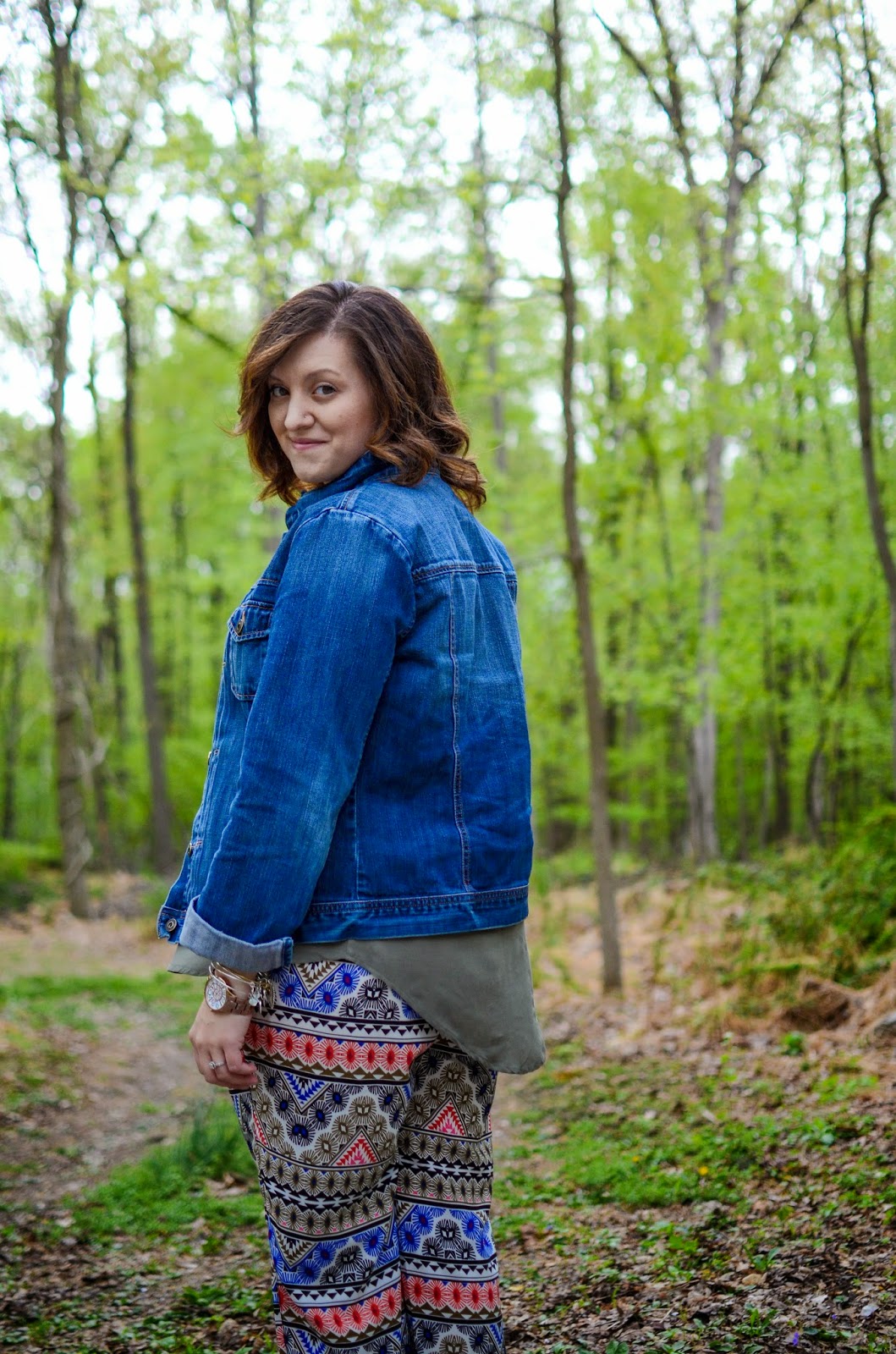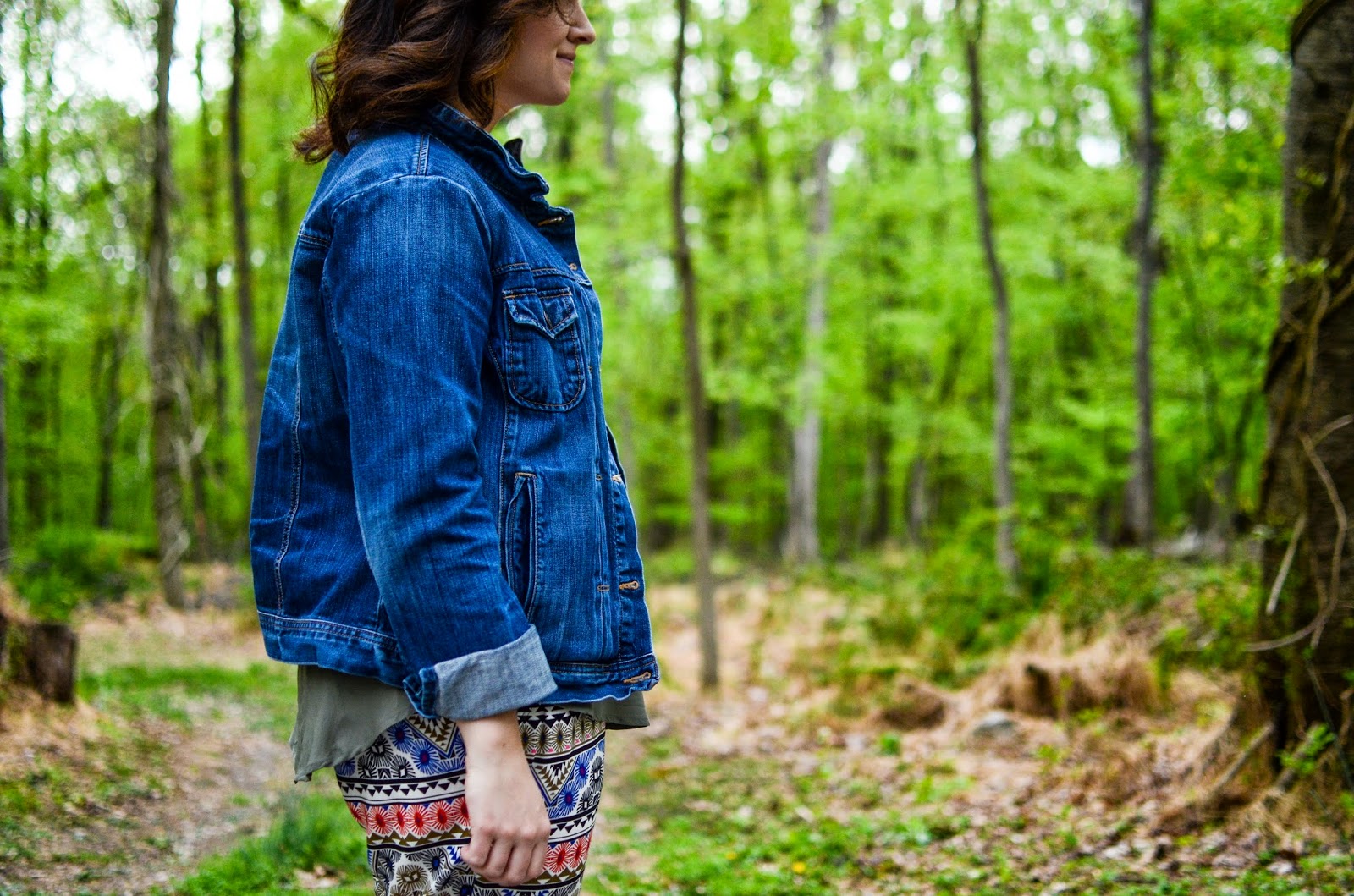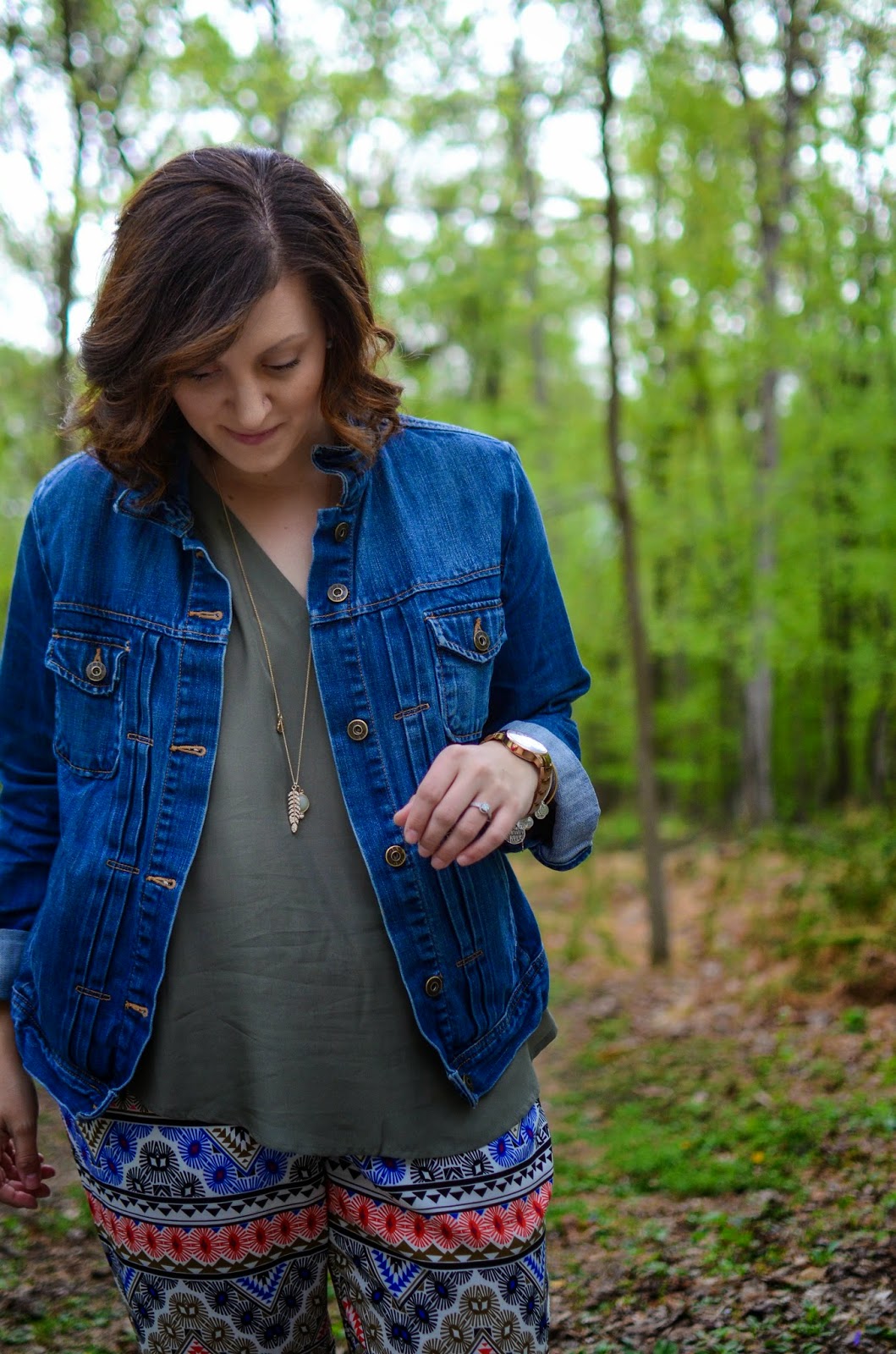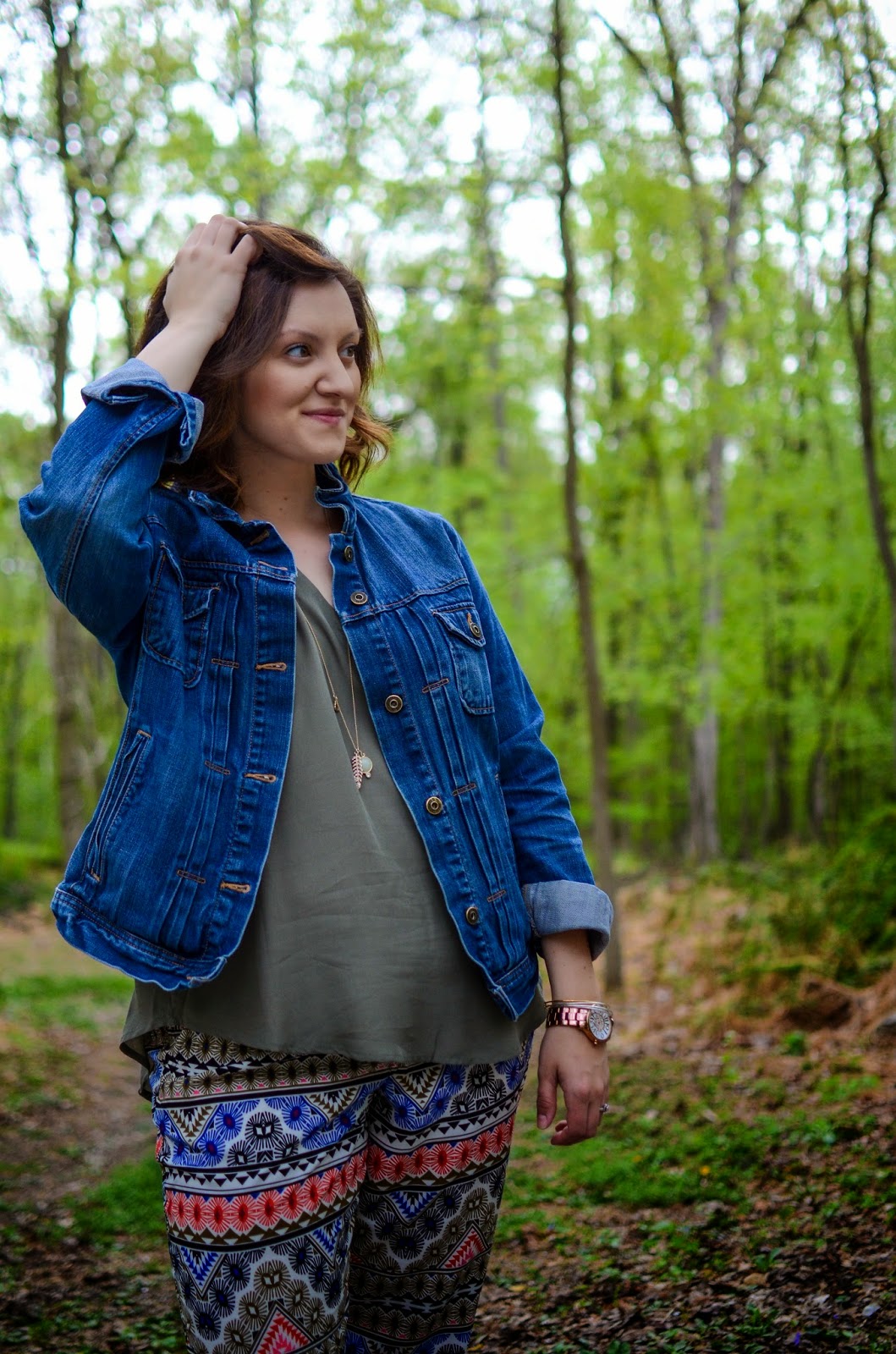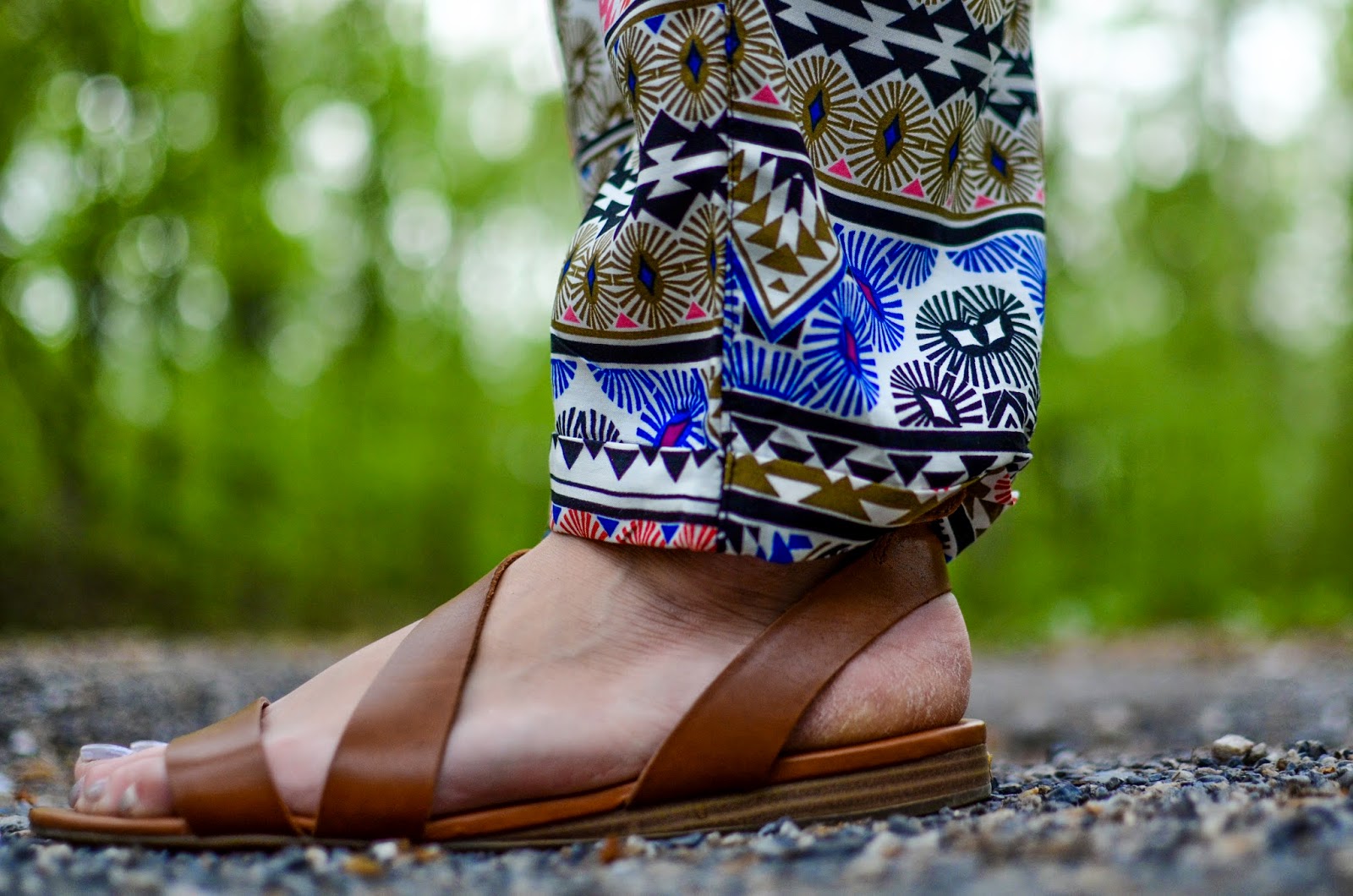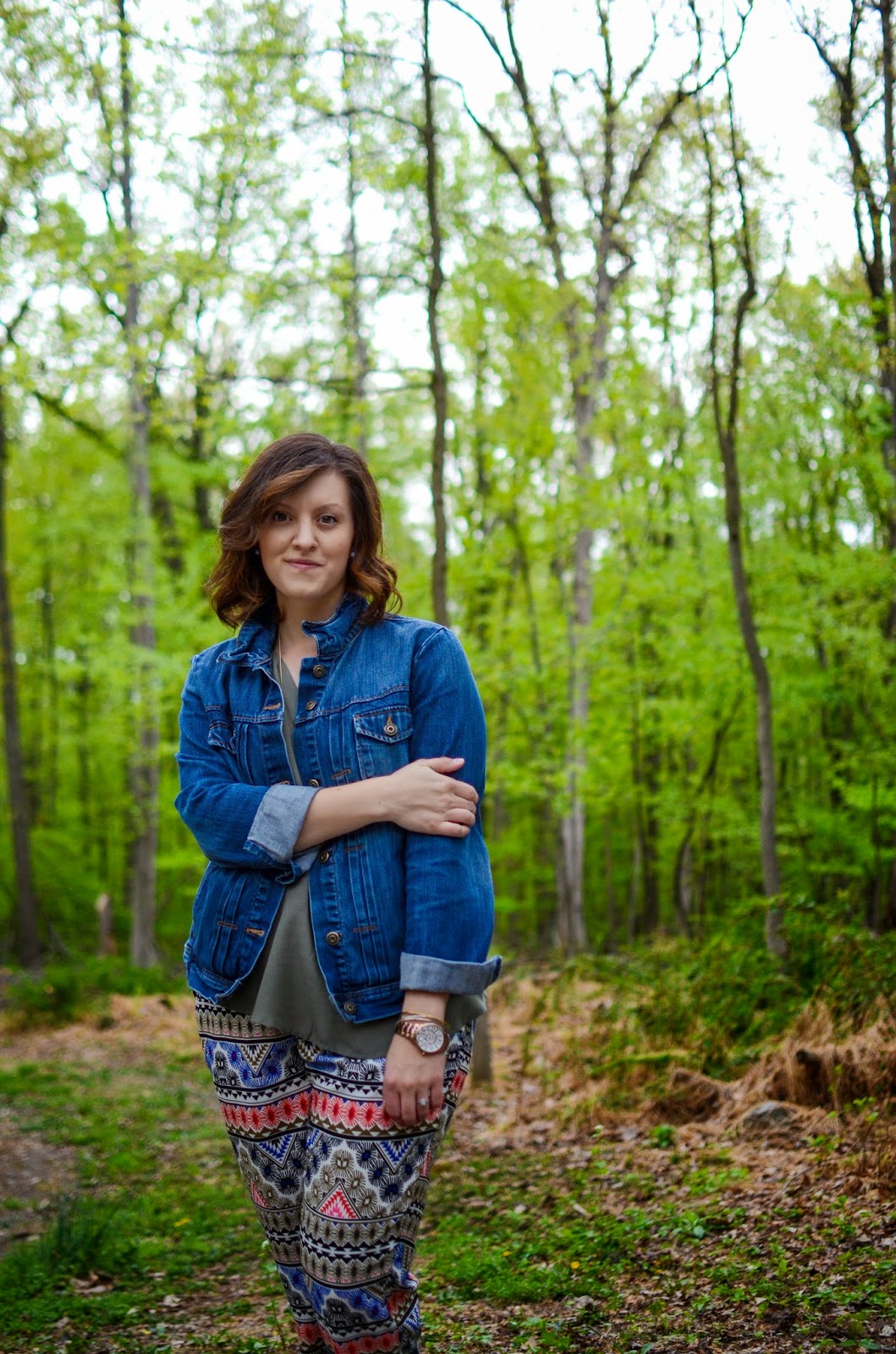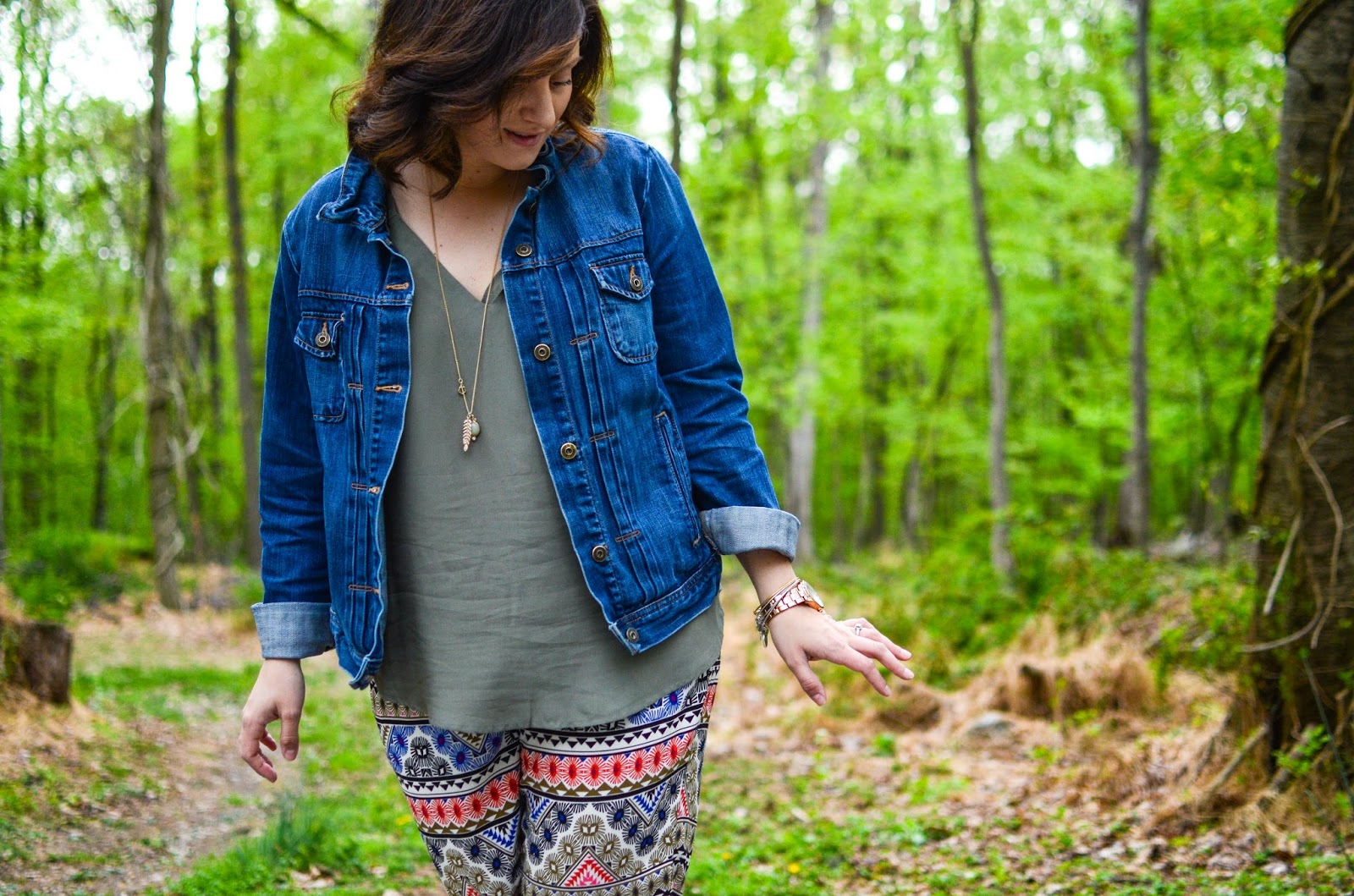 DO YOU OWN ANY FUN PATTERNED PANTS? WHAT ABOUT A JEAN JACKET? WHAT ARE YOUR GO-TO SUMMER WARDROBE STAPLES?