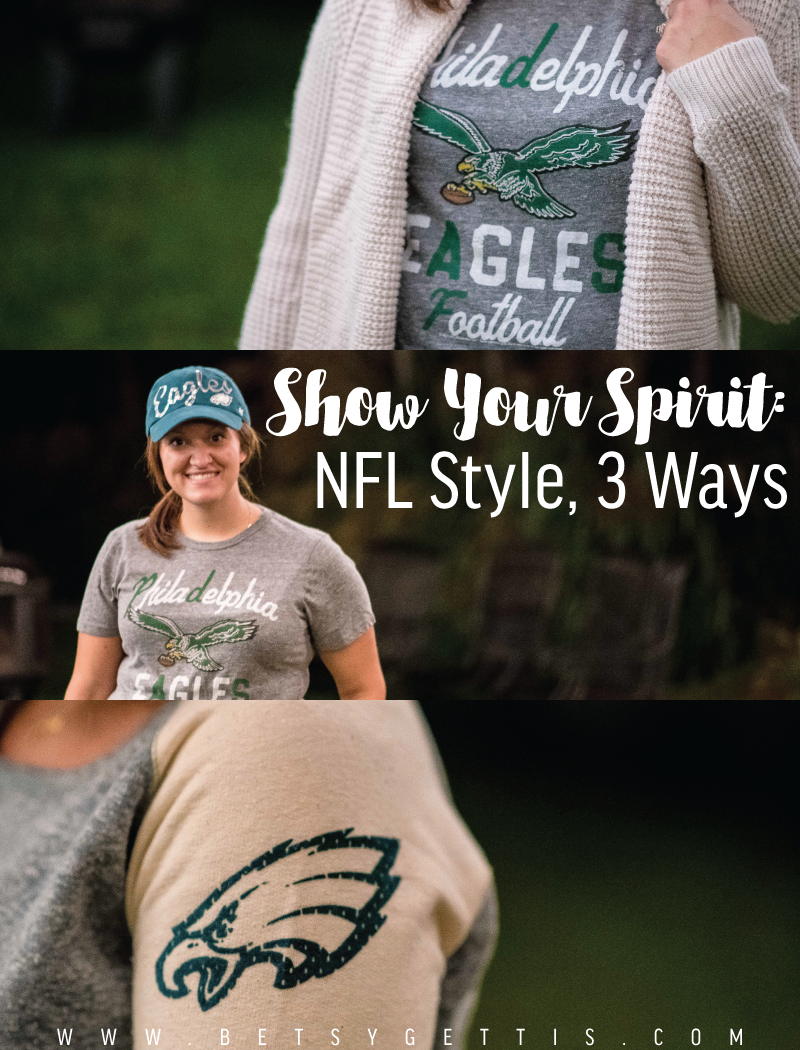 Remember how I told you earlier this week that AJ has me watching football each weekend? Well, if you know that we're from the Philly area, it's probably not a surprise to you that we're Eagles fans. (And if you know me, it's probably not a surprise that this team is breaking my heart. Seriously. I can't take it.)
Last Christmas, AJ's grandmother gave me my first piece of NFL gear. When this season rolled around, I knew that one shirt wasn't going to cut it. I wanted to go all-out with a hat and a few more shirt options! I went to
NFLShop.com
to check out this year's line of team apparel and was amazed...did you know they make NFL team
dresses?!
For real.
NFLShop.com
was a great one-stop shop for all Eagles gear, and I ended up picking out the girliest (cue the sparkles) hat, a cute tee, and a sweatshirt. And just like that, I'm ready for football season and my husband is so proud of me!
I love getting a little creative with my wardrobe and wearing pieces multiple ways, so I came up with a few different ways to show your team spirit. While jeans and sneakers are a great pairing for your team gear (and are listed in this post), they're certainly not the only way you can show your support for your favorite team!
LOOK 1 //
When the game is on a Sunday, I'm often headed to someone's house to watch right from church. Because I work at my church, Sundays are a work day for me, and so sometimes, I like to dress up a bit. While there are many Sundays that I wear jeans, there are plenty that I love throwing on a skirt or dress! Pairing my Eagles boatneck sweatshirt with a comfortable, stretchy skirt and boots allows me to show my team spirit while still looking work-appropriate. This is also a great outfit for a day in the office!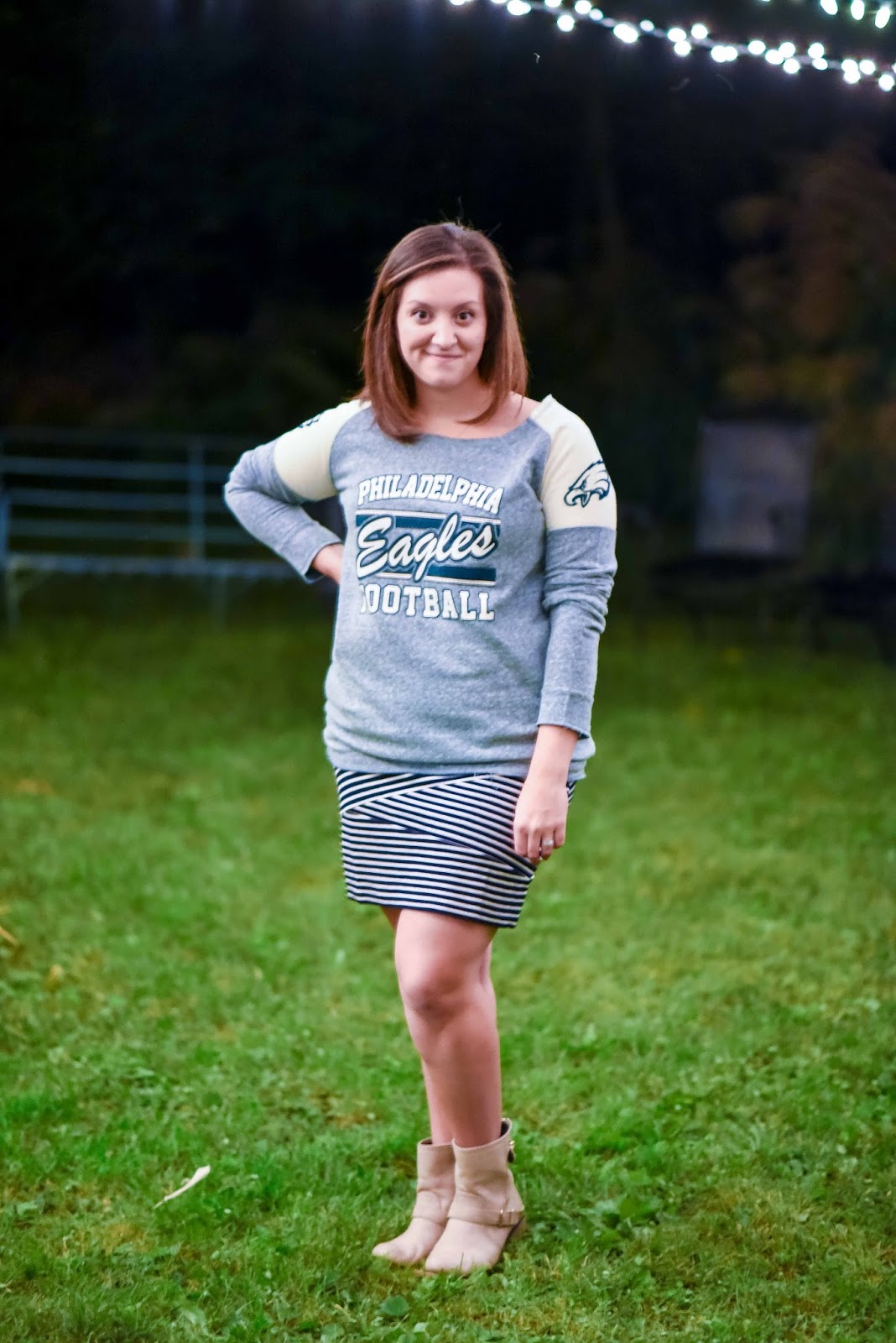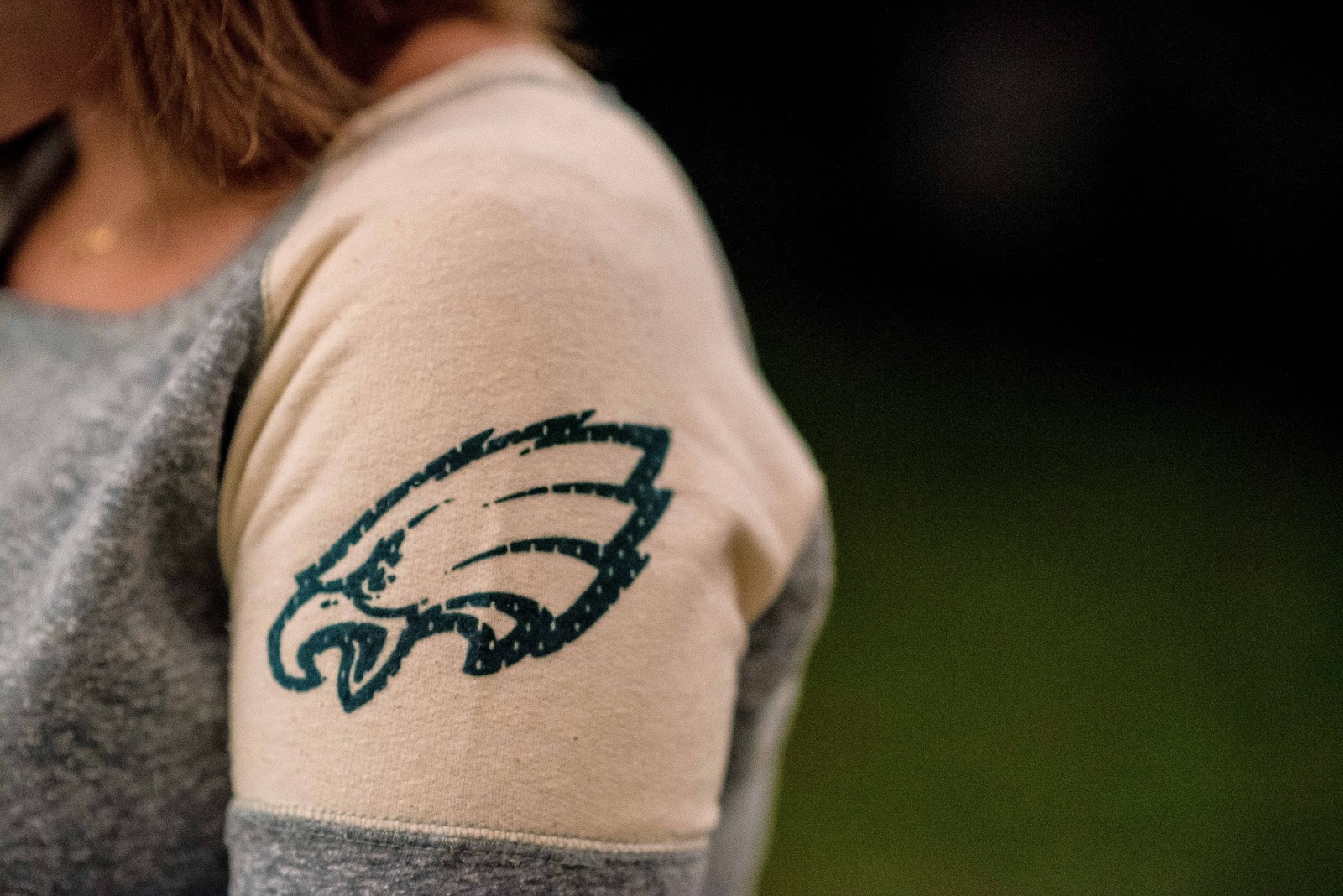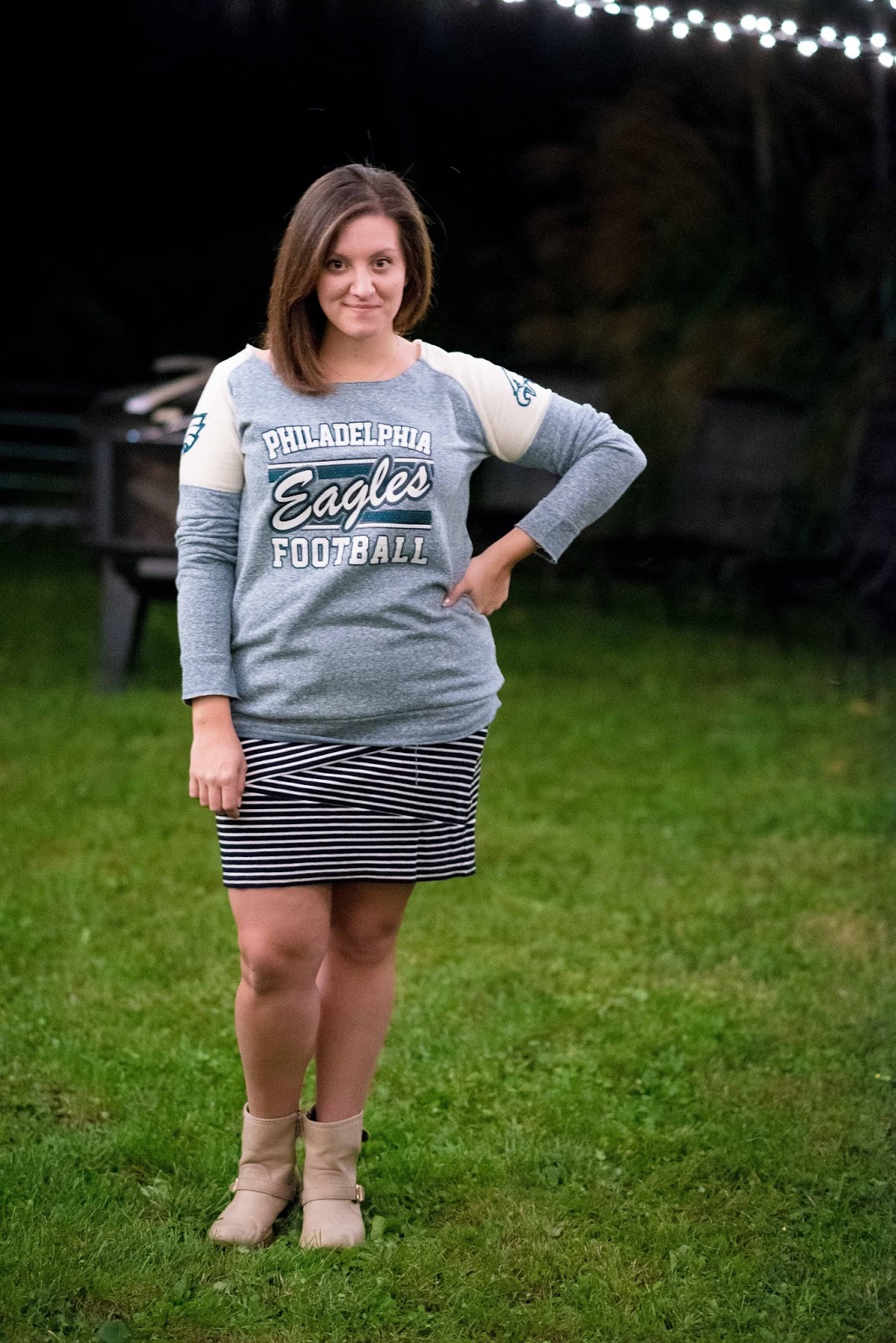 LOOK 2 //
For look 2, I went with the classic jeans, tee, and a hat. I'm a huge fan of baseball caps for those days when your hair just won't cooperate. You can't deny that this classic is great for a day of running errands, attending a game, or just hanging around.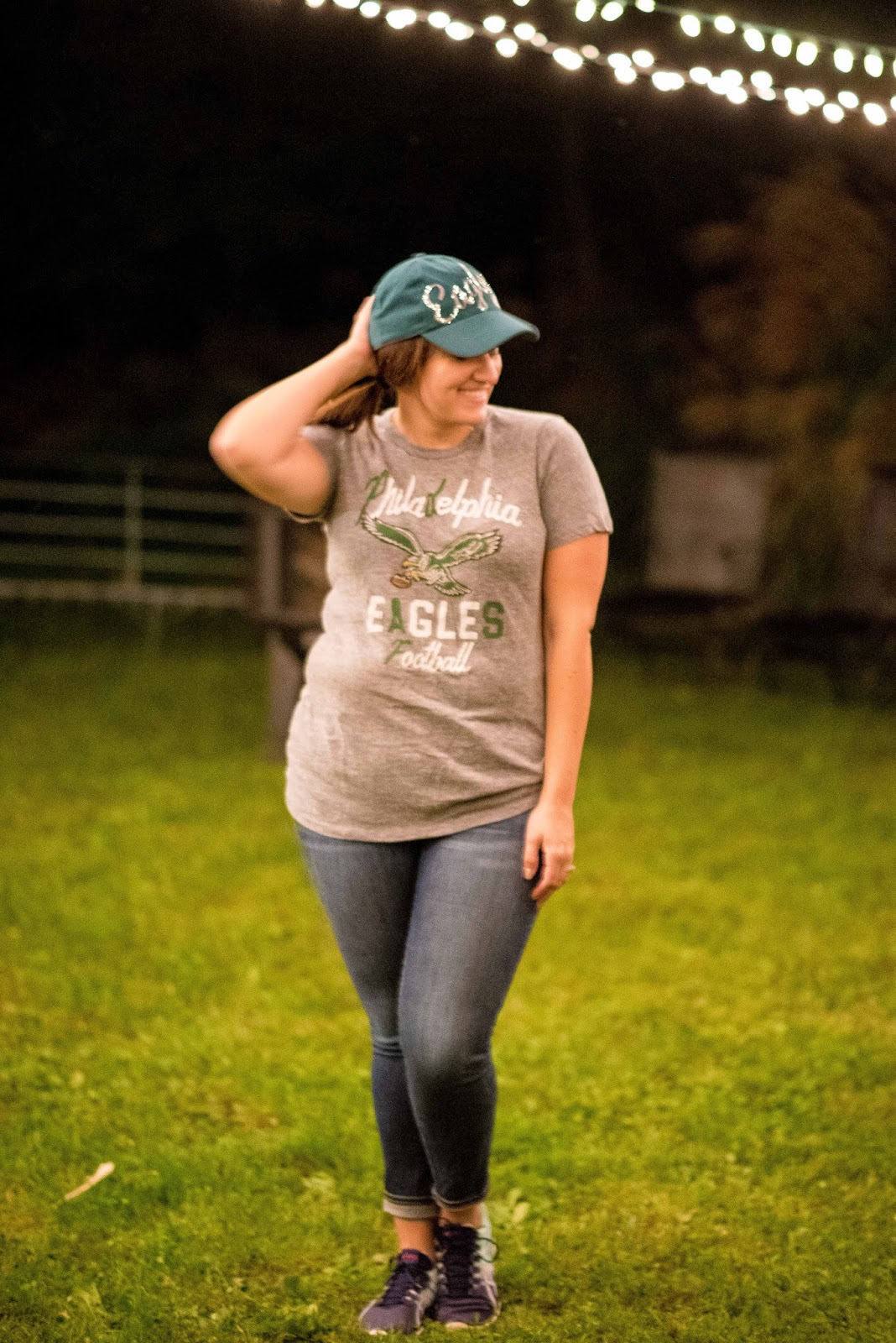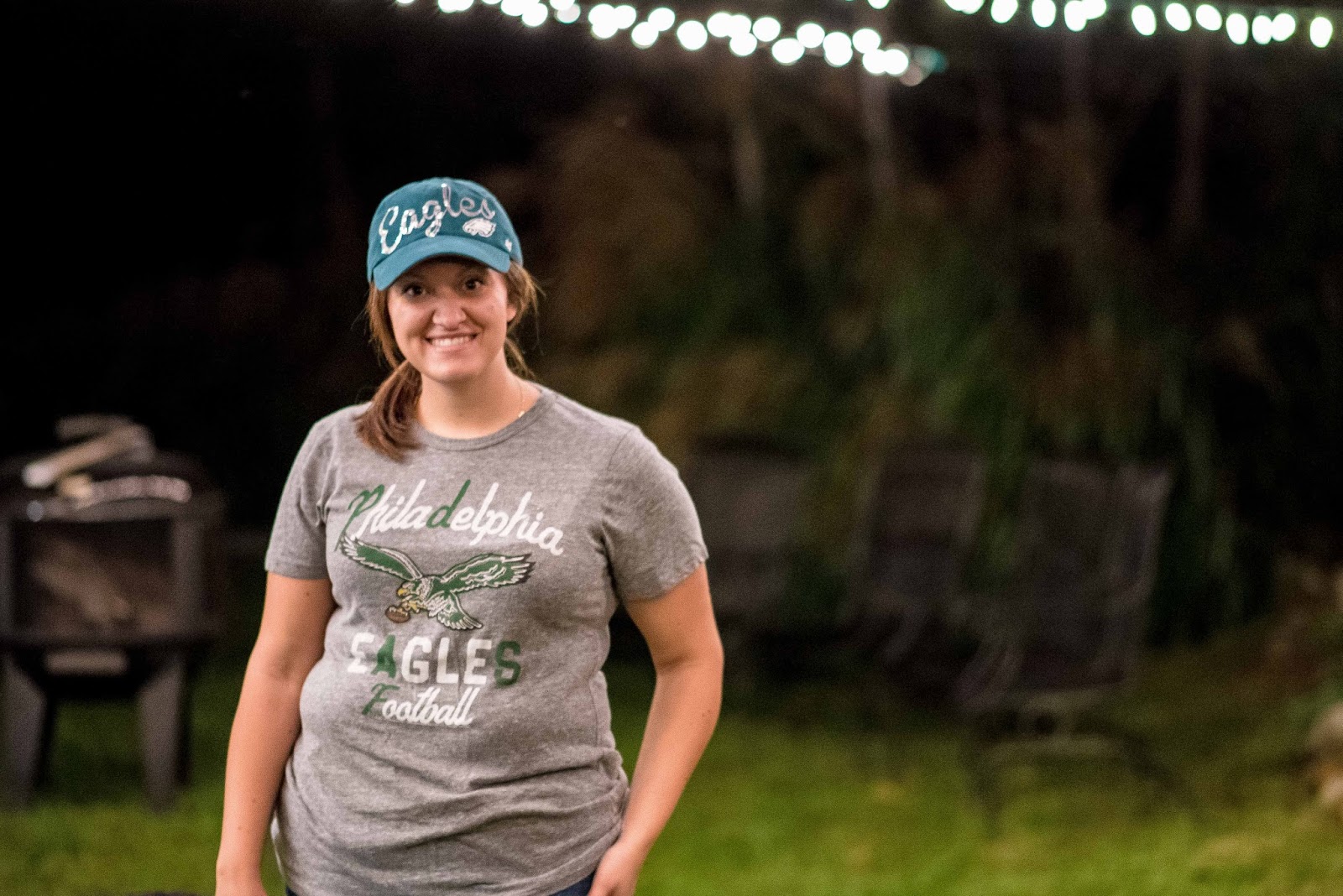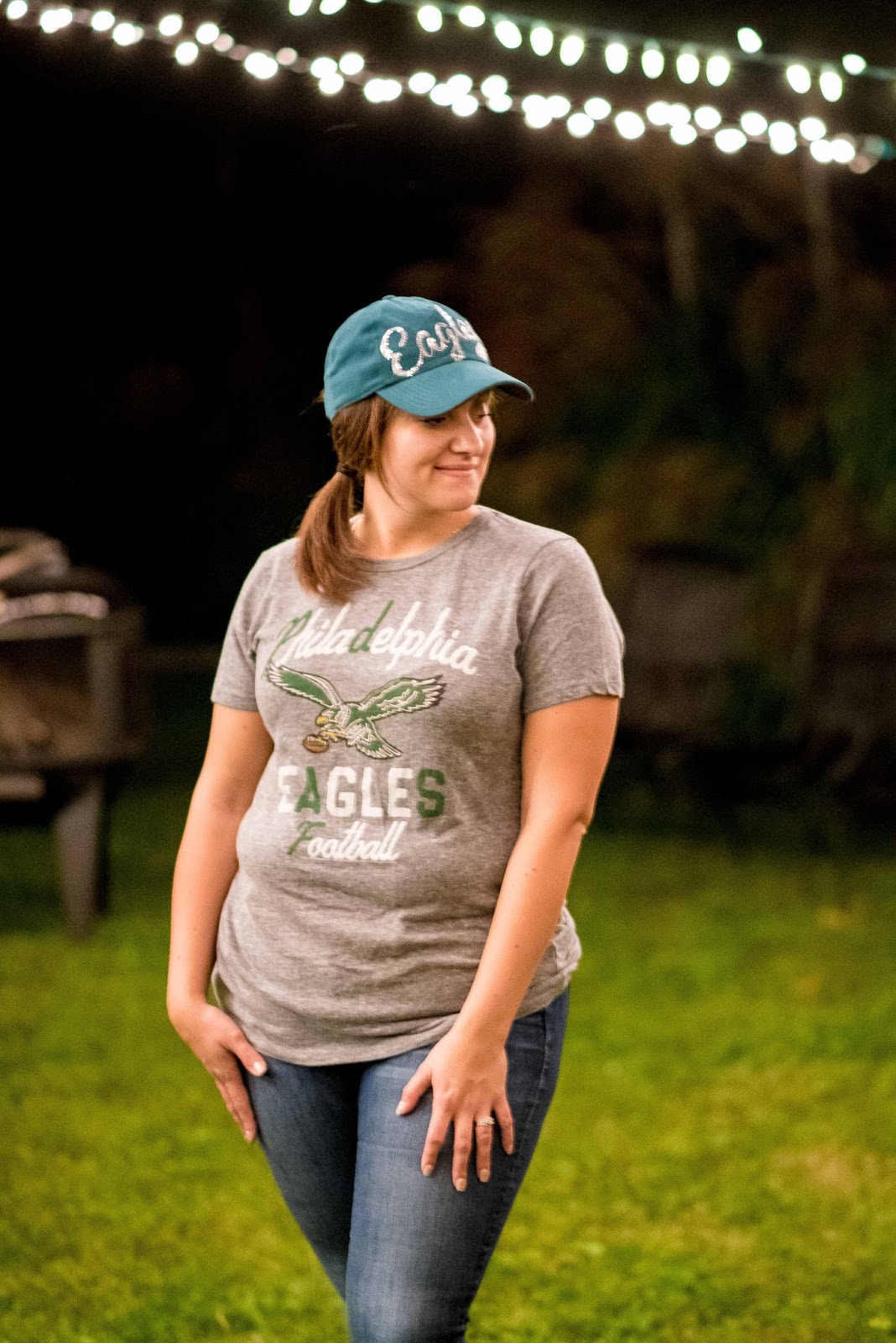 LOOK 3 //
Finally, my third look pairs my Eagles tee with a chunky sweater, leggings, and a pair of flats. This is definitely a great outfit for a weekend brunch or even a day in the office. Because I sit in meetings or at my desk most of the day, I love being able to dress comfortably and this outfit hits the nail on the head! Once the weather gets a little colder, swap out those flats for boots and this outfit transitions perfectly into winter!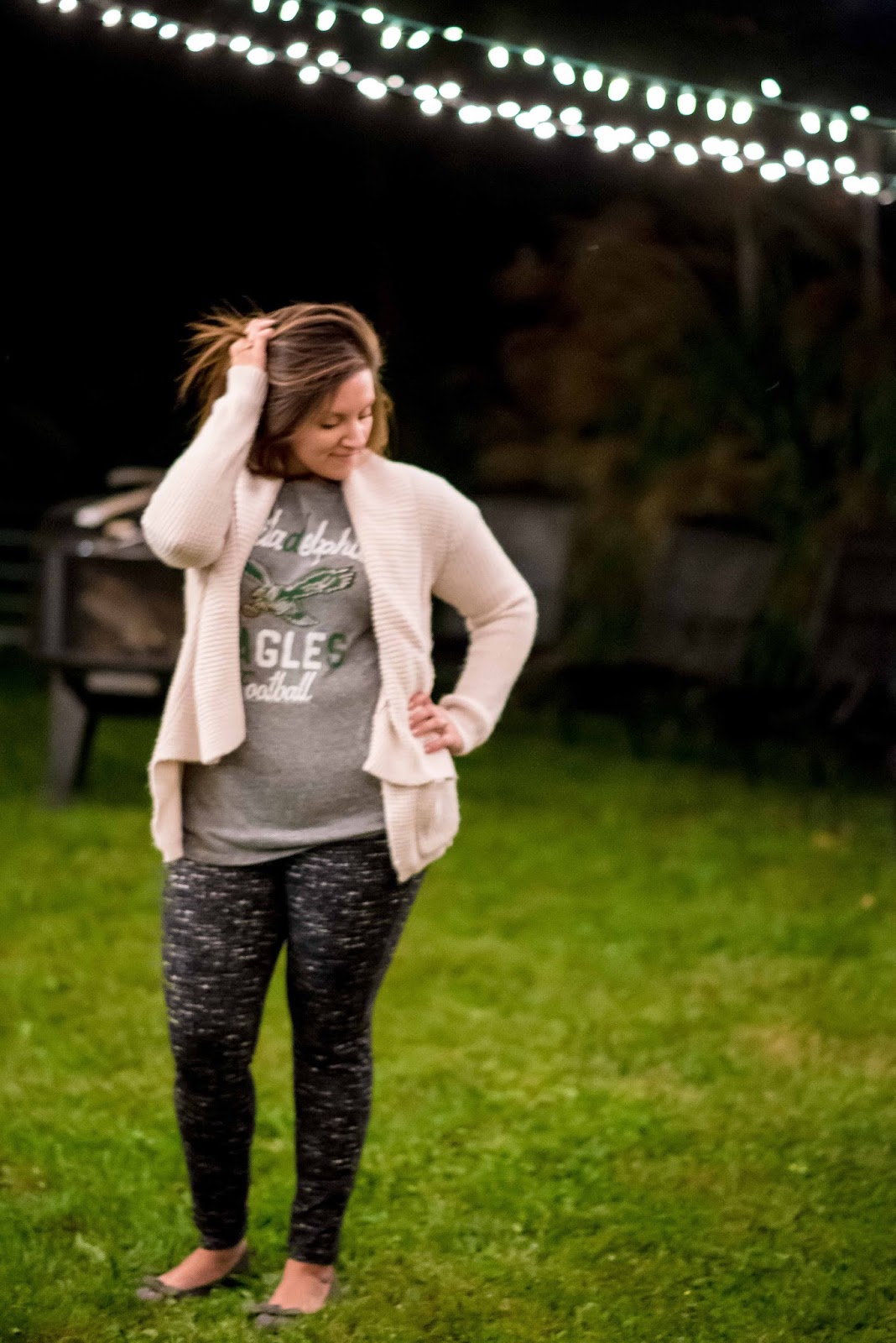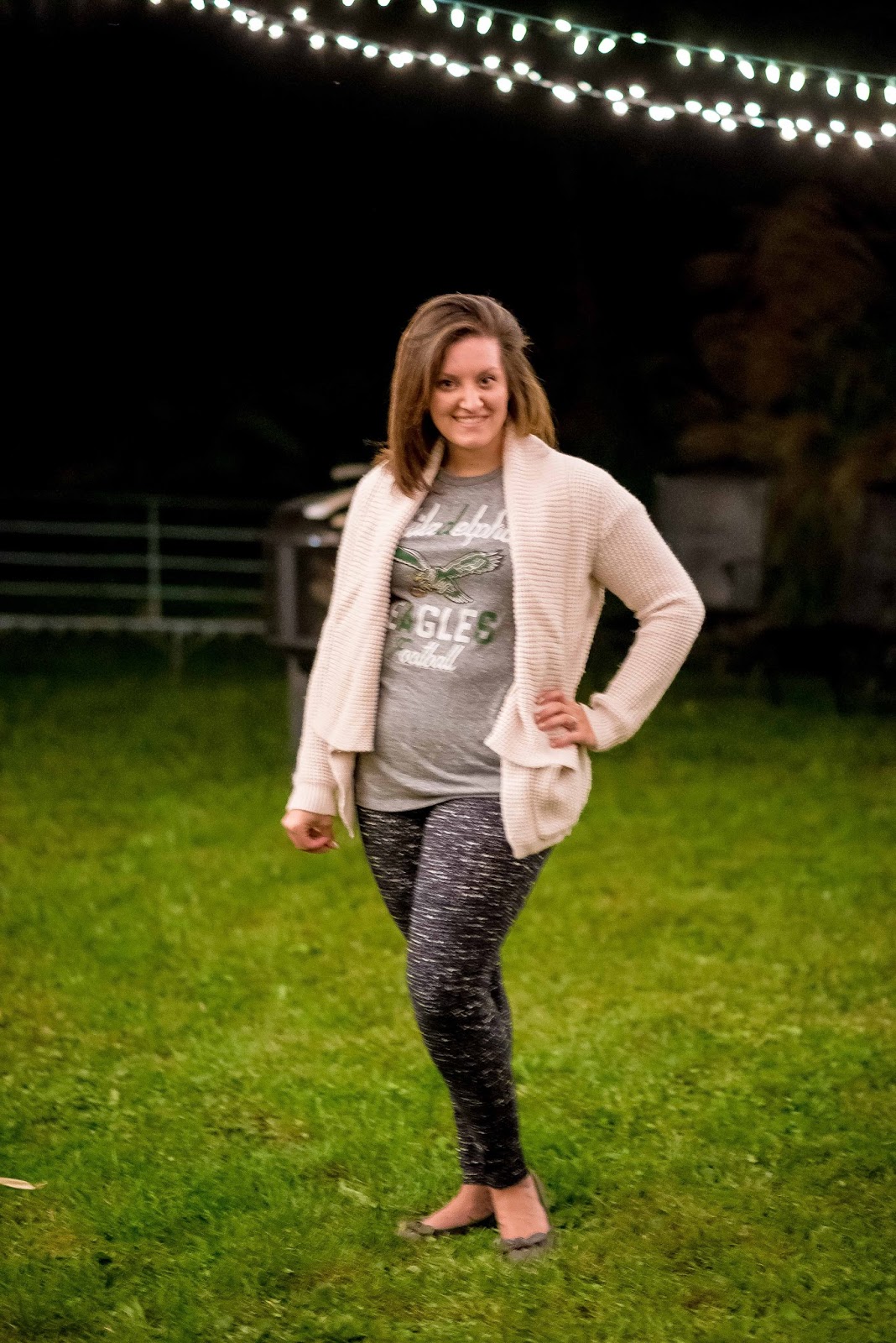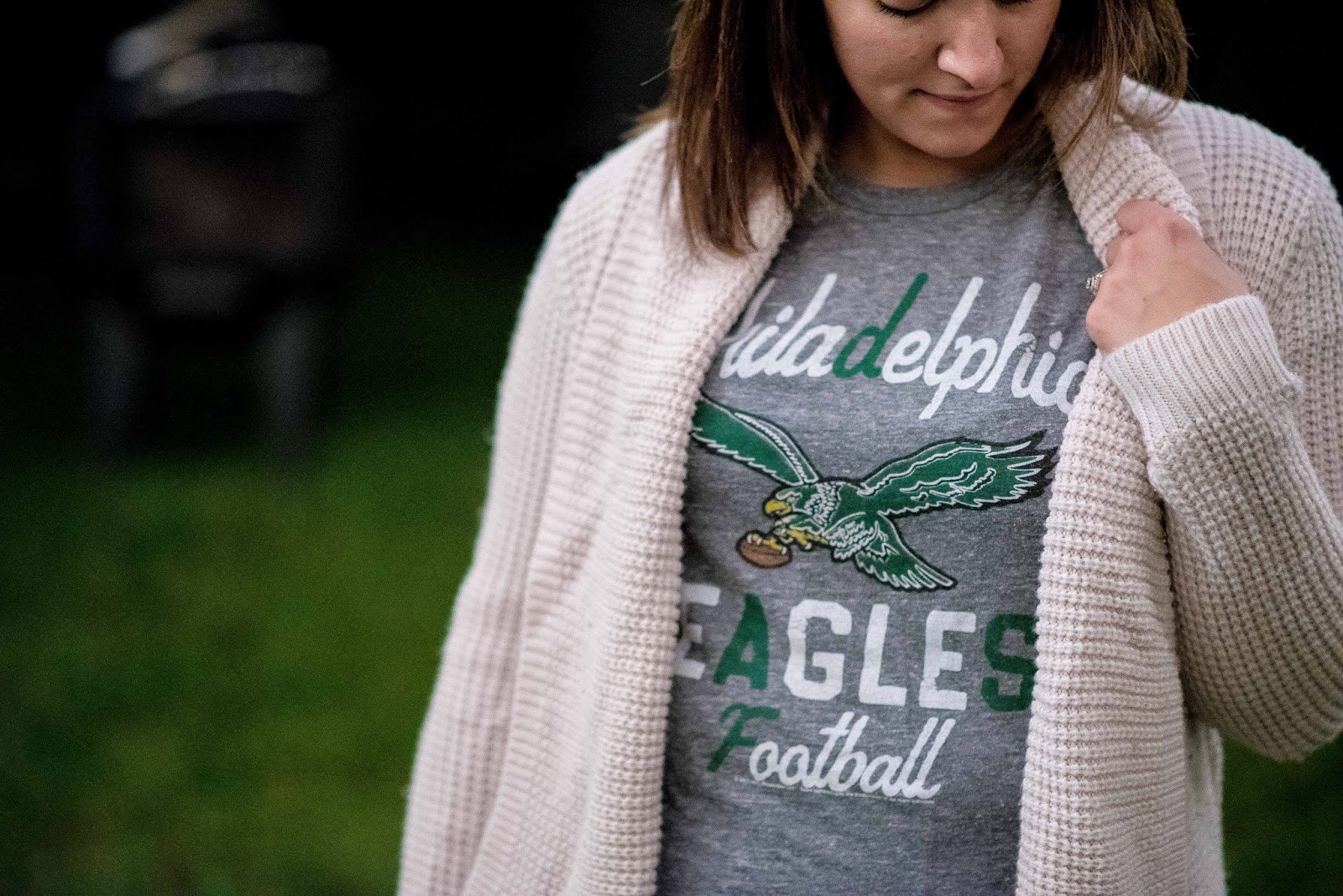 If you're in need of some new team gear for this football season, be sure to check out
NFLShop.com
for a great selection!
HOW DO YOU SHOW YOUR SPIRIT AND STYLE YOUR TEAM GEAR?