This shop has been compensated by Collective Bias, Inc. and its advertiser. All opinions are mine alone. #SimplySpecialMeals #CollectiveBias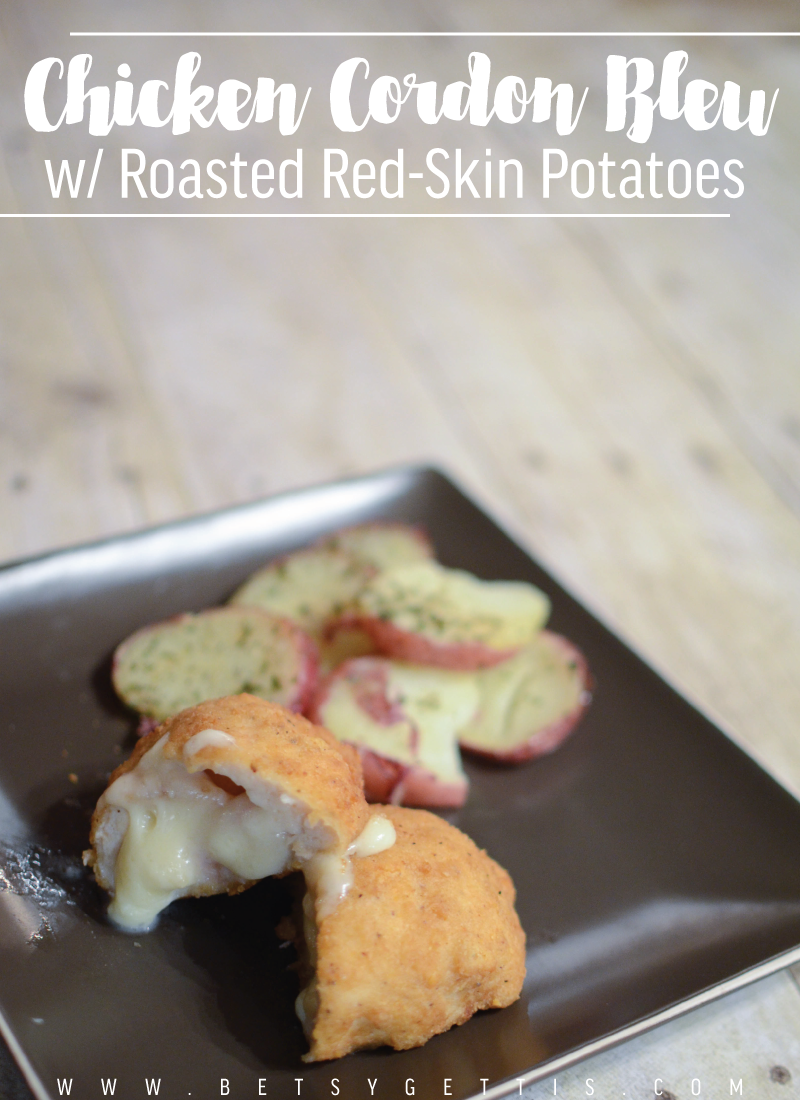 We're a month into newlywed life, and I don't know where September went, but I do know that this wife stuff is tricky business. Especially when it comes to the feeding-my-husband thing. I'm still working on adjusting to married life and cutting out some of the business, and so sometimes, I maybe forget that dinner is something that we should be eating. Oops!
So as I've been figuring out how to be a good wife who doesn't forget to put dinner on the table, I've discovered a few go-to meals that AJ and I love! One of those is
Chicken Cordon Bleu
and my mom's roasted red-skin potatoes.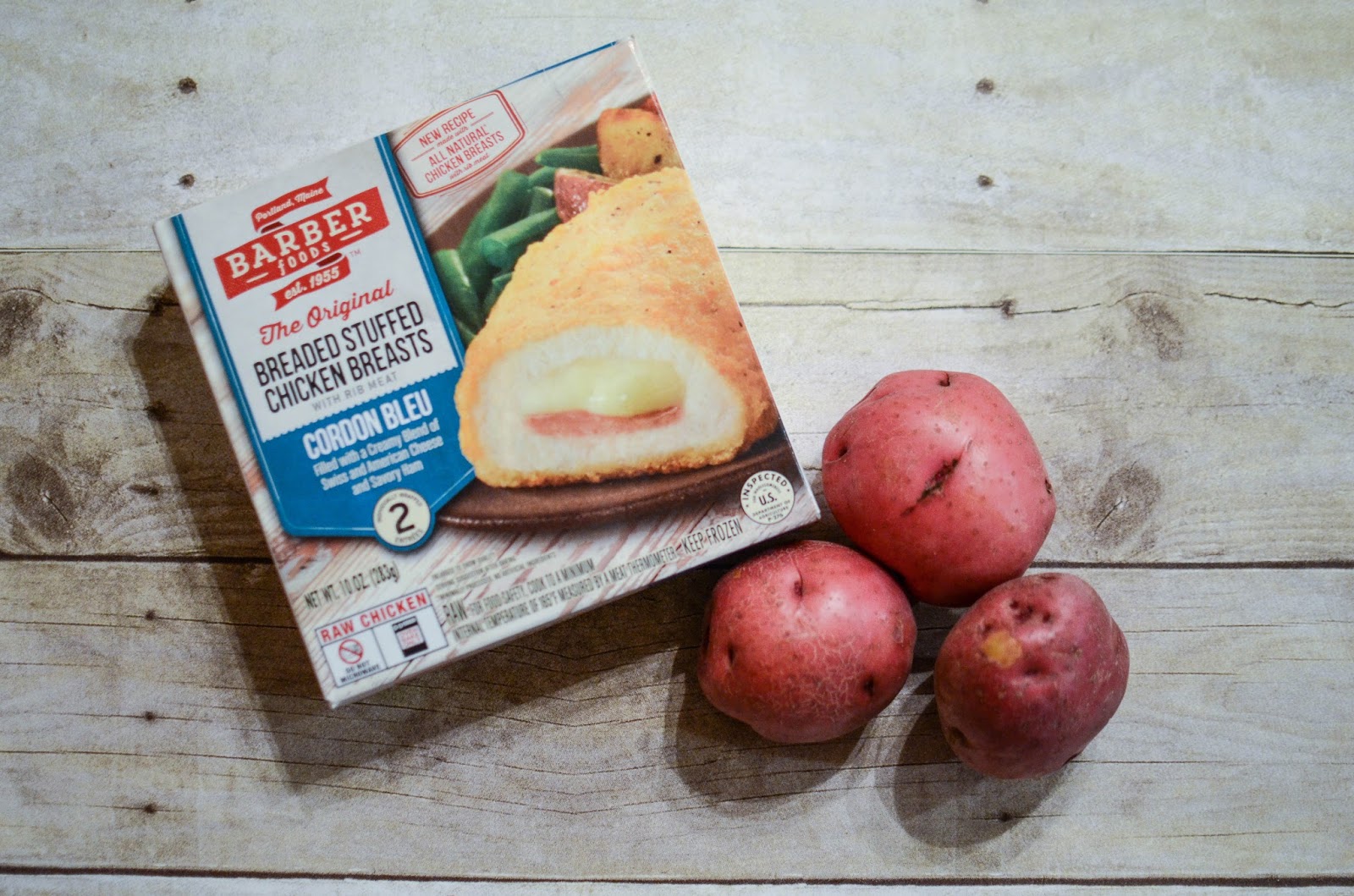 Barber Foods'
Chicken Cordon Bleu has been a staple in AJ's house for a long time, and so it's kind of a no-brainer dinner because I know he already likes it. We found these chicken breasts in three varieties (Cordon Bleu, Broccoli Cheese, and Chicken Kiev) in our grocery store's freezer section, and the new and improved Barber packaging was easy to find! I had never had these chicken breasts before, but AJ commented on the new recipe, saying that he enjoyed the crispier breading and ruler flavors of the chicken!
These chicken breasts took about 33 minutes in the oven to cook, which was the perfect amount of time to get a side dish together to go along with them. We simply took them out of the packaging and placed them on a baking tray and then put them into the pre-heated oven, following the instructions on the box. When our timer went off, we checked that the chicken was heated to 165ºF and then pulled them out to let them sit for a few minutes. Plate them up with some of your potatoes, and wha-la...happy husband! (I loved how
Barber
made me look really good as a wife!) These chicken breasts were really the highlight of our meal, and I ended up making them a few nights later again!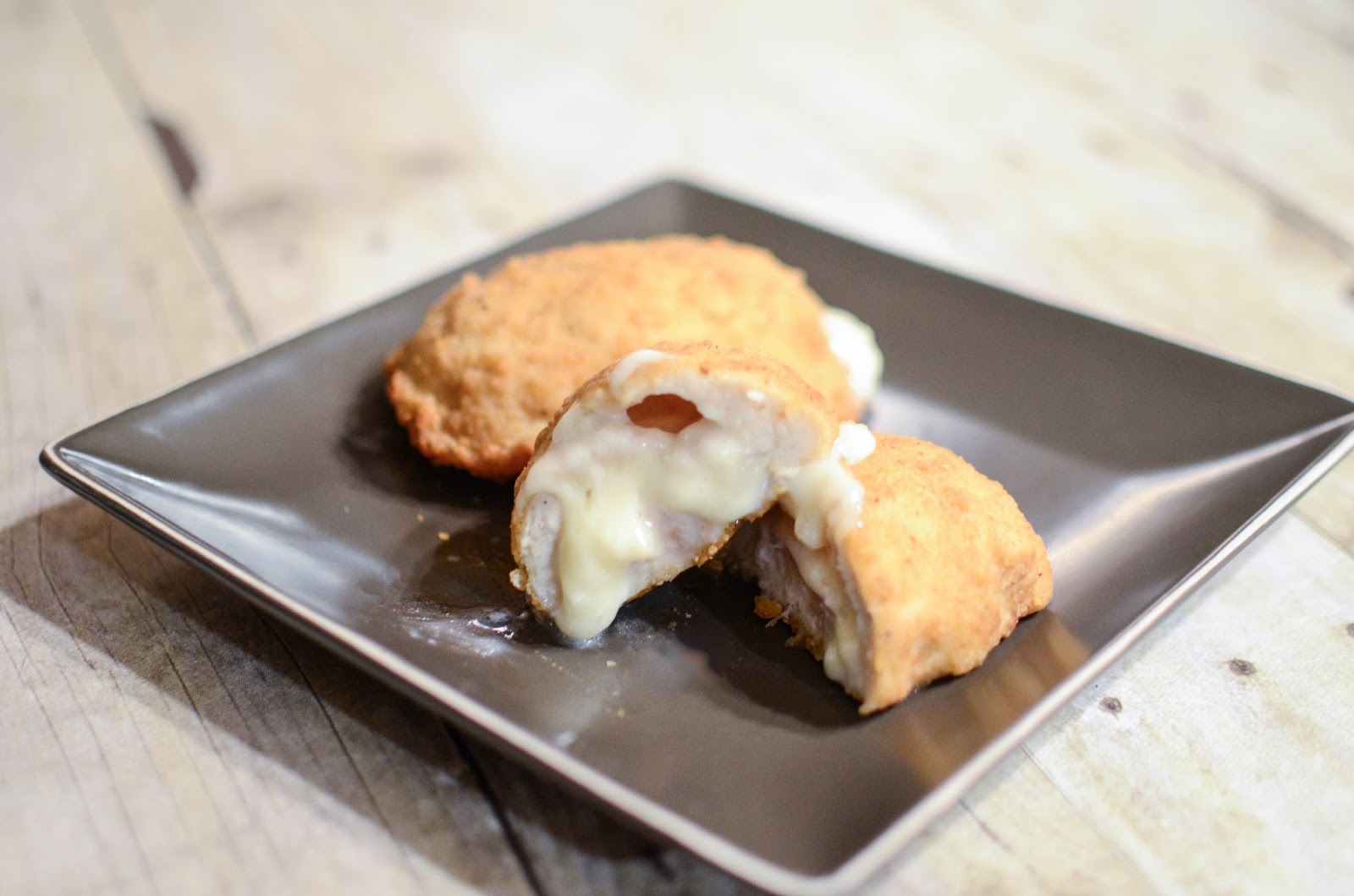 Roasted Red-Skin Potatoes //
These potatoes are an incredibly easy (and delicious) side-dish, and pair well with so many main courses! They've been a staple in our family's kitchen for a long time, and are definitely going to be a staple for AJ & I!
WHAT YOU NEED //
A few red-skinned potatoes (I use 4-5 small ones for AJ & I)
Olive Oil
Parsley
Salt
Pepper
Garlic Powder
Wash your potatoes and then stab them a few times with a fork or a knife. Pop them in the microwave and hit the baked potato button, if your microwave has one. If not, start by putting them on for 4-5 minutes, then check them and add time as necessary. Once your potatoes are soft (like a baked potato), remove them from the microwave and slice them. Put the slices into a baking dish, drizzle with olive oil, parsley, salt, pepper, and garlic (all to taste), and then put in the oven at 350ºF for about 20 minutes, or until a bit crispy on top!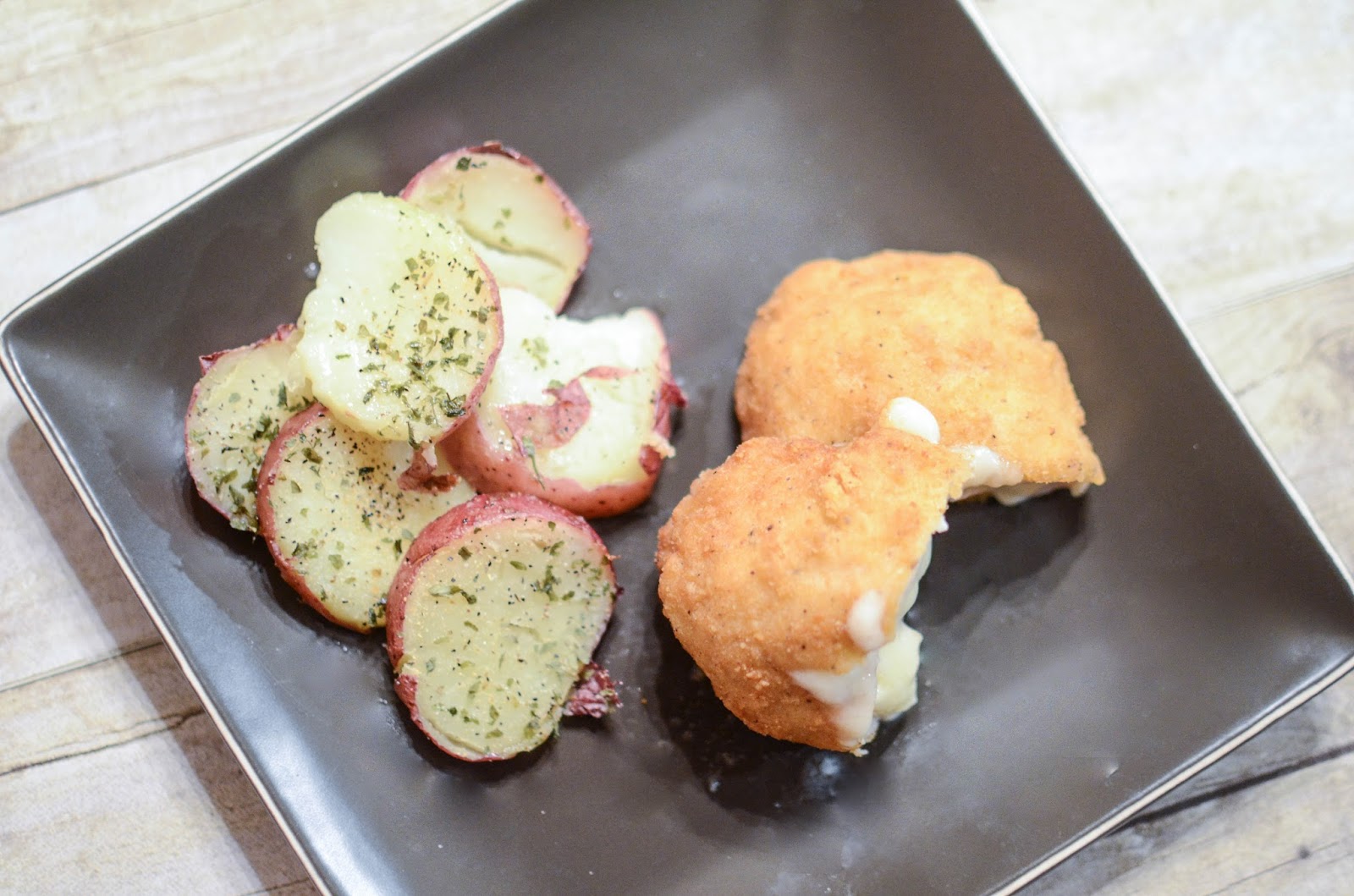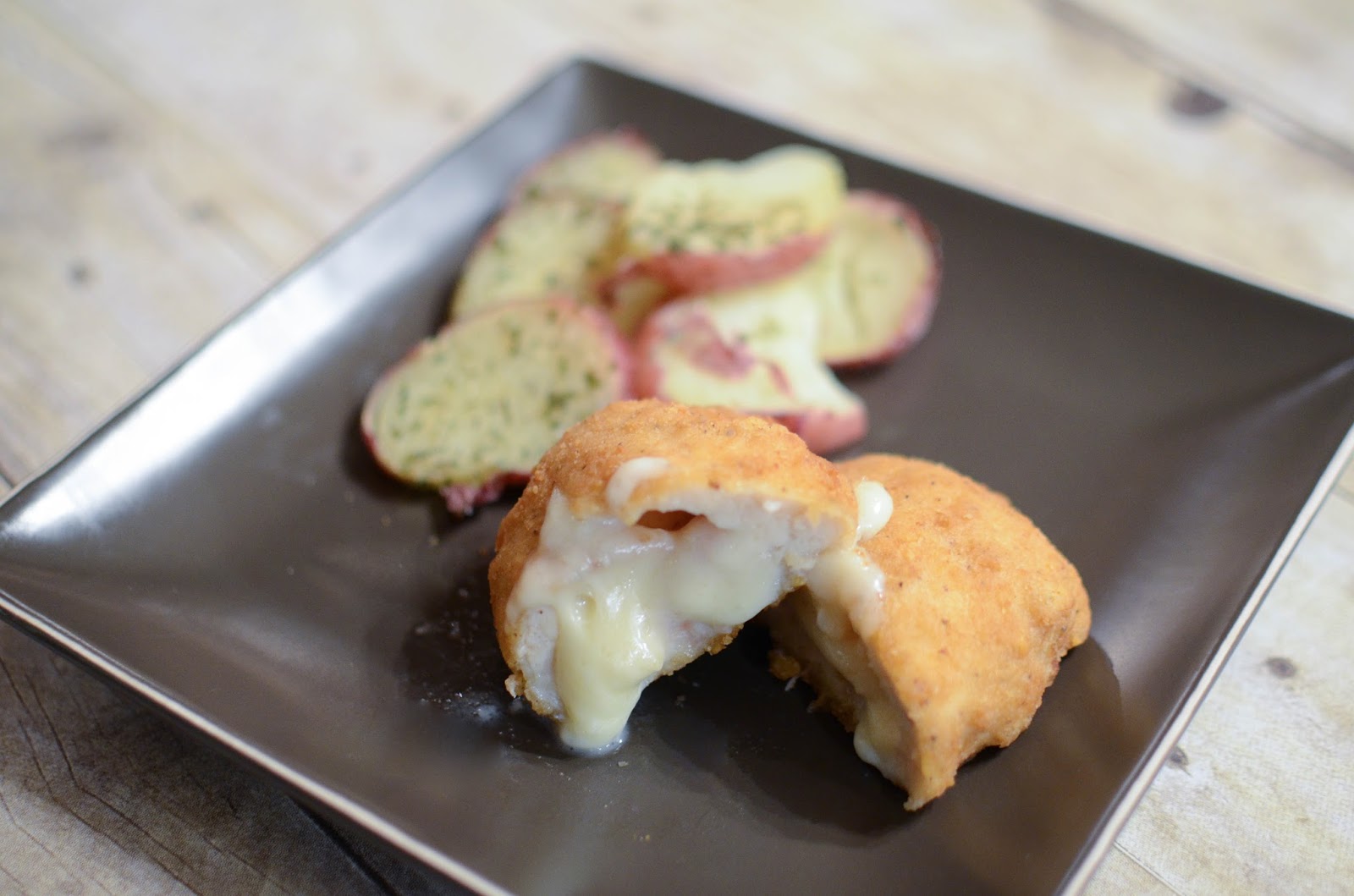 I found Barber Stuffed Chicken Breasts in our grocery store's freezer section...look for the new, eye-catching box and enjoy Barber's new recipe! You can grab
this coupon
to save $1.00 off of your next purchase of Barber's Original Stuffed Chicken Breasts! Check out Barber's
Facebook
,
Twitter
, &
Pinterest
for more recipe inspiration!