This summer,
Natalie
and I started a little Instagram community through the hashtag #ItsABeautifulSummer, and we were amazed at how many of you joined in with us! We thought it would be a fun way to document the beautiful moments of the glorious summer season, and turns out, you thought so too. So, we chatted about not wanting the seasonal fun to end, and realized that we needed to keep it going...so #ItsABeautifulFall was born.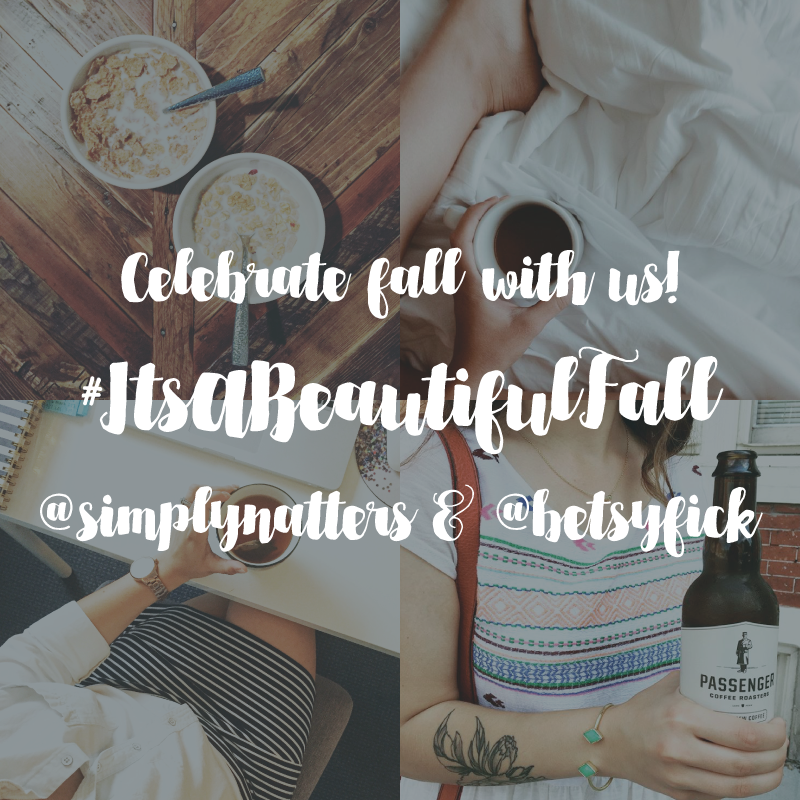 This hashtag is all about celebrating the beauty of this season in the everyday, whether it be in your latte or some leaves on the ground, we want to see fall through your eyes! Hashtag your fall moments with #ItsABeautifulFall, and then check out some of the other ladies using the hashtag and make some new friends!
Oh, and just in case you can't see where this is going, we'll be hanging out on the #ItsABeautiful___ hashtag all year! Here's the calendar for the year (we'll spend 3 months on each hashtag!)
#ItsABeautifulFall: September-November
#ItsABeautifulWinter: December-February
#ItsABeautifulSpring: March-May
#ItsABeautifulSummer: June-August
Natalie and I also feature some of our favorite posts on our own accounts from time to time, so be sure to follow both of us (
@simplynatters
and
@betsyfick
) so you'll see those in your feed! Here are some of the featured photos on my account this summer:
We hope you'll join us on this year-round journey, and celebrate the beautiful moments in your life with us!