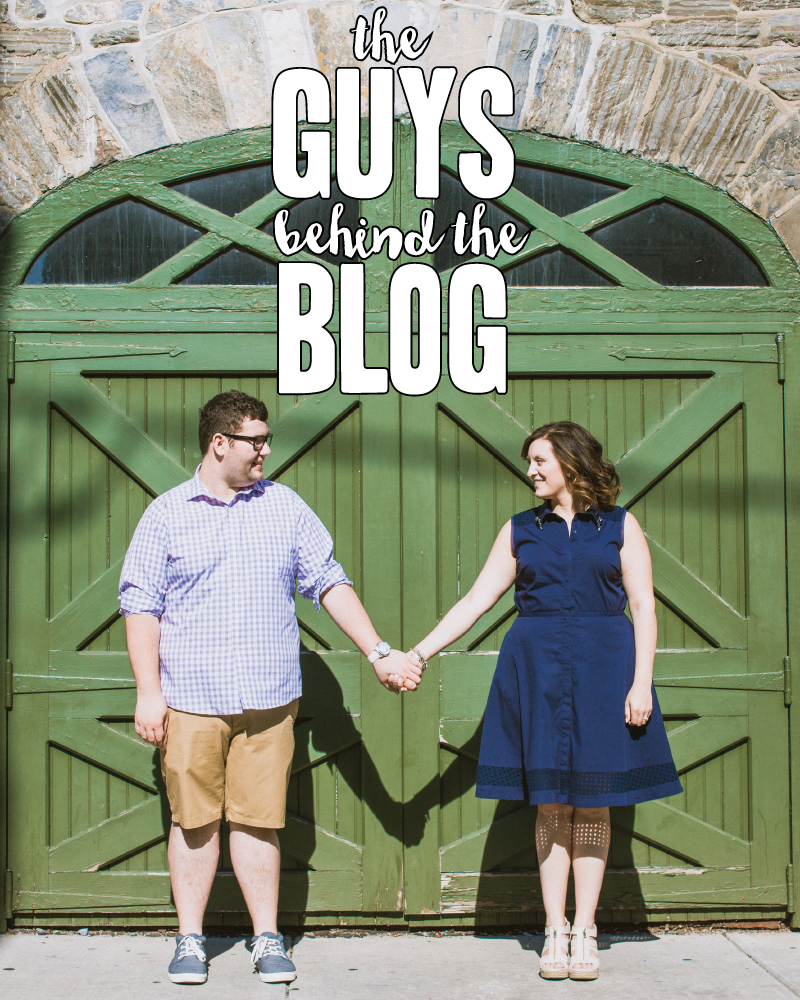 It's time for another Guys Behind the Blog, and I'm so excited because this time, I'm welcoming my husband to the blog! (That's
really
fun to say.)
If this is your first time finding this link-up, here's
the
run down: each month, Laura of
According to Laura Jean
and I come up with five questions that we want your guys to answer. You sit down and interview your boyfriend/husband/fiance in whatever
straightforward
or sneaky way you want (casual dinner conversation, a full-on video interview, emailing him the questions...whatever works!), and then on
the
last Thursday of the month, we post a link up where we want to see what your guys have to say! The link up stays open for a whole week and you can join in at any time! It's a fun way to get your guy involved in the blog world, and we always have fun getting to know one another's other halves a little bit better!
So without further ado...here's what AJ has to say about desert islands, his dream job, and why we can never decide on dinner plans...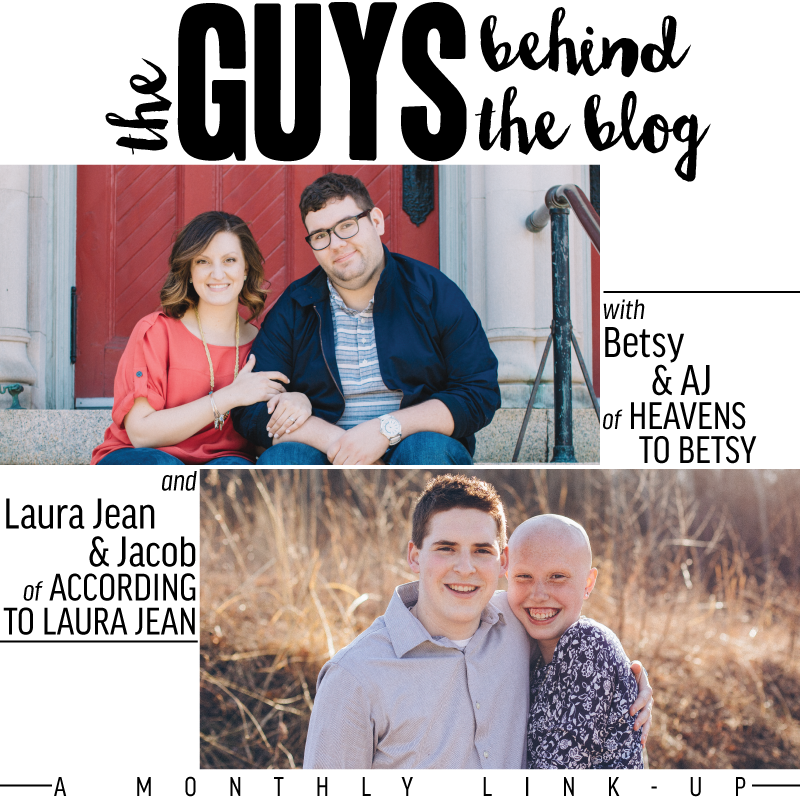 1 // What's the silliest thing you and your significant other
have needed to compromise on?
Hmm...I'm not sure. We have to compromise on who has to make the decision on what we're doing for dinner almost every night. We're the most indecisive people to ever walk the earth.
2 // If you were stranded on a deserted island, what 3 must haves would you bring with you?
My wife (though I guess that's probably not good for you), a copy of The Martian
because
I could read that a million times, and a cookbook centered on coconuts, because I assume they would be plentiful.
3 // Talents aside, what is your dream job?
What my degree is in...music production and stuff. If money wasn't a factor, I'd want to own my own
studio.
4 // What are three things on your bucket list?
To go to Europe at some point in my life...that seems like a fun thing that people do.
To live in Montana, because there are no people there, and that's my favorite kind of people.
To win a Grammy at some point for something, even if it's just like I got someone coffee while they were making an album.
5 // What kind of date is your favorite to go on with your significan
t other? (Romantic, fun, spontaneou
s, etc.)
Spontaneous! Crazy short trips are usually my favorite. A few days ago, Betsy randomly said "Let's go to the beach!" and we couldn't because I had worship team practice, but I wish we had...that would have been fun.

And here are our questions for October's link up! The October post will go live on Thursday, October 29th and stay open through November 6th! Now grab your guy and join in with us and submit your link below! This month will be open through next Friday.

1 // We're headed into fall, which means cooler temps for most of us…are you a warm weather or cold weather kind of guy?
2 // What's the best Halloween costume you've ever worn?
3 // What's your favorite Halloween candy?
4 // What are your favorite parts of fall (ex: football, the weather, Thanksgiving, etc)?
5 // How do you feel about pumpkin spice lattes? (As a joke question hahaha)