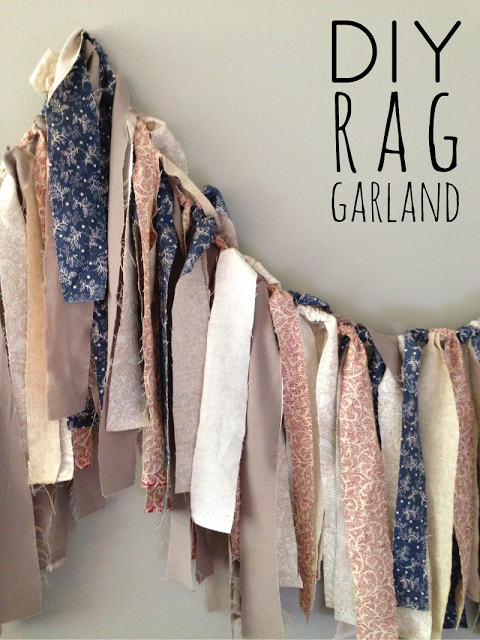 i originally made this garland to use as a decor piece for
jen's bridal shower
last november. after the shower, i brought it home and it sat in a paper bag for probably months until i finally figured out a good use for it in my room.
i don't have a headboard above my bed, and the wall had just been looking so empty, so i decided it was the perfect place to hang my little garland!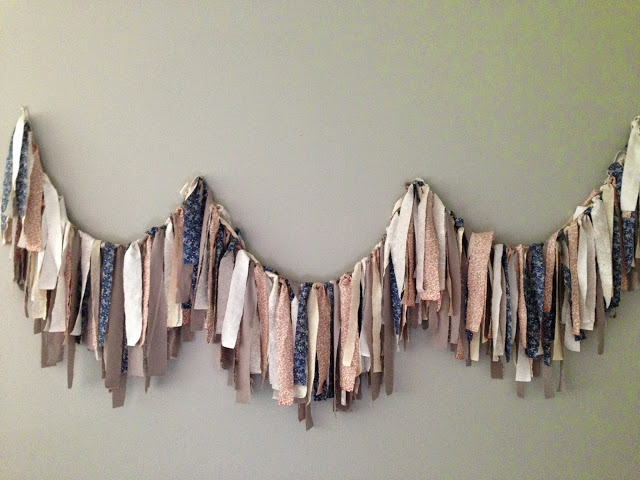 here's how you make it:
what you need:
a long piece of string
a few yards of different fabrics (or some old t-shirts or sheets!)
scissors
a few nails & a hammer (for hanging)
what to do:
1. cut your fabric into strips about 1" wide x 20" long (you need more than you think!)
2. cut a string as long as you want your garland to be, plus a little extra for tying it up
3. simply tie your fabric strips one-by-one onto your string. i didn't create any sort of pattern (but you could!), i just varied the order of the strips i used. i had four different colors to work with, but you could use as many as you want!
4. push the fabric knots (that are on the string) close together so that they bunch up and gather and you don't see your string.
5. once you've used all of your fabric pieces, space everything out so it looks even and then hang it somewhere! this is great to hang on the front of a table or, like i've done, on a wall by just adding a few nails and tying it up. or, you could make a few and use them as a photobooth backdrop!
this project is super simple, but it is somewhat time consuming! give yourself an hour or two...cutting all of those strips and then tying them takes time! (however, it's definitely one of those mindless activities that you can do while watching a movie!)