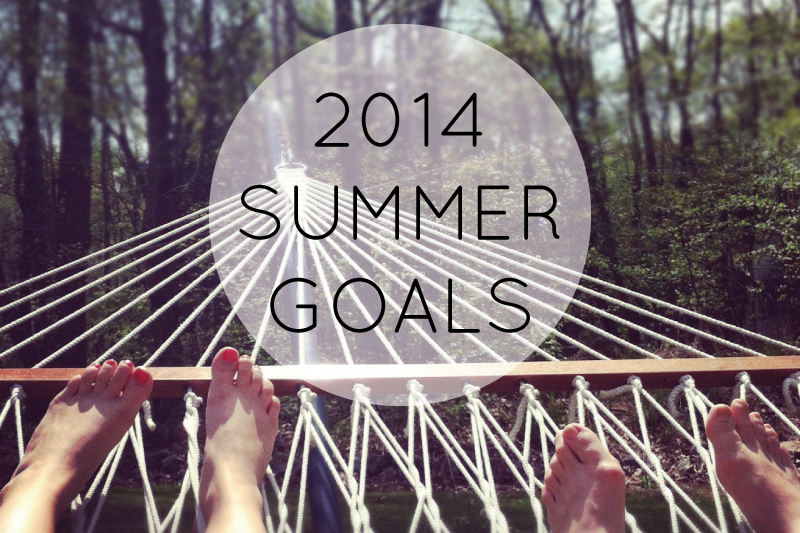 it's been an insanely rainy and blah kind of week here in pa, but the sun is finally peeking out and summer is just around the corner and i'm very happy about that! i know that summer will just fly by, as it always does, so in order to get the most out of it, i've made a list of my summer goals, or things i'd like to see happen this summer.

by "community", i mean goals that i have for spending time with or doing things with or for other people…
travel! day trips or long weekends…i want to get out of town this summer!
have good conversations…dig deep
go to a concert or two (starting with onerepublic at the end of this month!)
be an encourager
go on a few fun dates with aj
spend a lot of time with family

my personal goals revolve around things i need to do for
me
…
read…work my way through my stack of unread books
take time each week to sit at a coffee shop and write/blog
get into a better devotional routine
knock a few diy projects off of my list
clean out and thin out my closet and room
save money like crazy
circle some big goals/dreams in prayer and see where God takes them!
learn to rest and abide
have tech-free days

i started setting some serious wellness goals for myself this spring, and i want to see those continue!
train for a half marathon (and run 13.1 by summer's end!)
eat better
adjust my mindset to stay inspired and motivated
workout at least 3x per week
go on lots of walks with aj
juice a lot
wear sunscreen regularly
what are your goals for this summer?