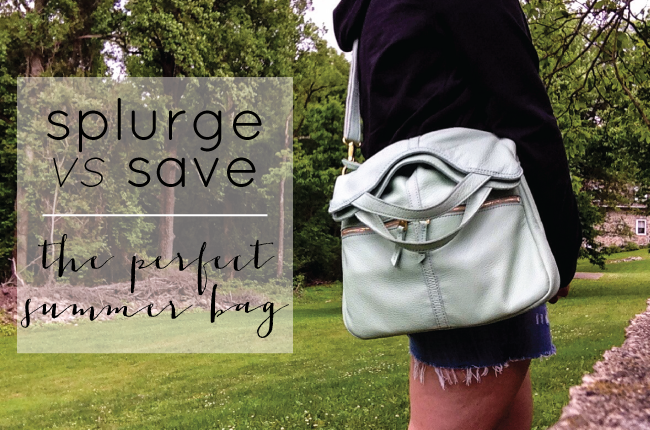 you know those purchases that you save and save and save for? the ones that you contemplate and shop around for and really just talk yourself in and out of buying over and over again?
that's been my purse shopping journey for the past few months. i had been carrying a great steve madden bag that i picked up at marshall's all winter. i loved it, but it was black and i was just ready for something a little more colorful for summer. i shopped and shopped and just couldn't find anything i truly loved. then, thanks to pinterest, i saw two bags that i loved.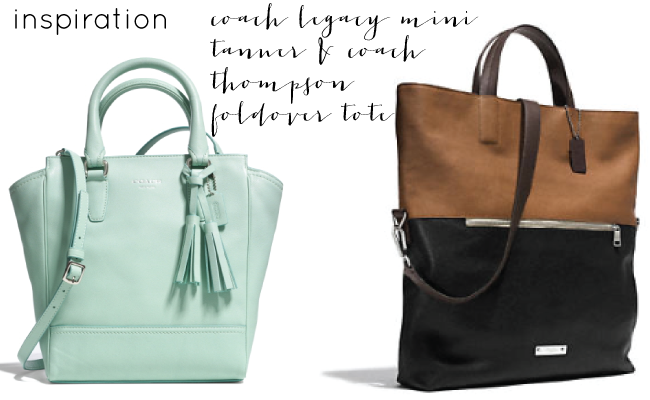 the coach legacy mini tanner...the color is wonderful…that mint! it's a favorite of mine. but it was a little too structured for me for summer…i need something a little more casual. i recently told a friend that i need to be able to imagine myself walking down the boardwalk with my summer purse slung around me. the legacy bag just didn't fit that build.
but that's when the thompson fold over tote caught my eye. (this is actually a men's bag, but i don't see why it's not unisex at best. plus, i don't personally know any guy who would wear a bag like this. sure the colors are more masculine, but i just don't know.) anyway, this bag is slouchy and if it were in the mint color, it would be perfect for summer. except for the price tag. at close to $500 each, there was no way i was ever dropping the cash on either of these bags, however pretty they are!
when erin from
credit card insider
contacted me a few weeks ago asking me to participate in a
splurge v. save
campaign that they were doing, and i knew my summer bag shopping experience was the perfect fit.
after shopping around, i eventually found and fell in love with the erin tote from fossil. it was still close to $200 on their website, and i was still too cheap to drop that amount of money on a purse, even if it was leather and pretty much everything i was looking for. so i left it at the store and kept looking.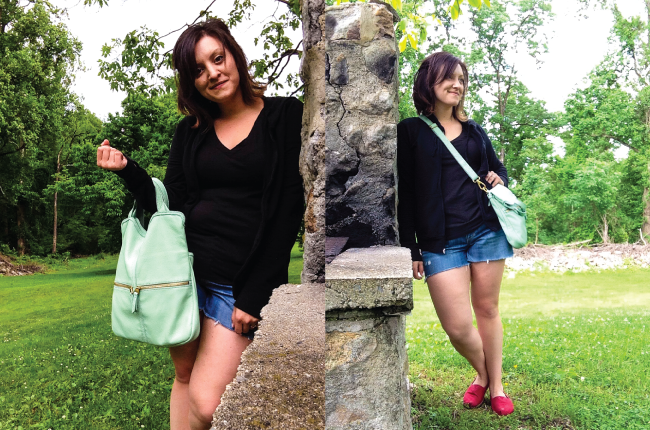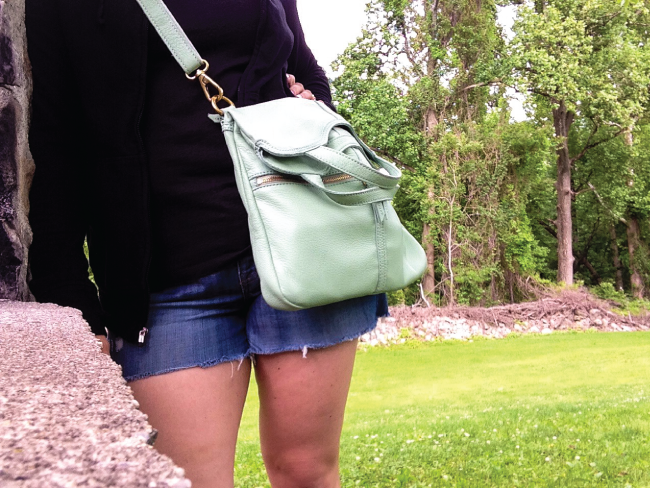 but i kept thinking about it, and when aj and i were near a fossil outlet right before memorial day, i popped in and looked at it again. and this time, to my delight, it was on sale. i ended up paying a little over $100 for the bag...not a steal, necessarily, but definitely a worthy investment in my opinion! it's a quality piece, made of leather, a great color, and everything i was looking for in a bag. and at a fraction of the cost of the coach bags i looked at!
i am a-ok with spending a little more money than i normally might on really quality pieces, and i love it even more when i can find those quality pieces on sale! and that, my friends, is all about being smart about when you shop. i'm convinced that it's worthwhile to invest in well-made pieces for your closet, but i am also a firm believer that you don't have to pay full price for those pieces…it's all about timing!
so what have you splurged or saved on lately?