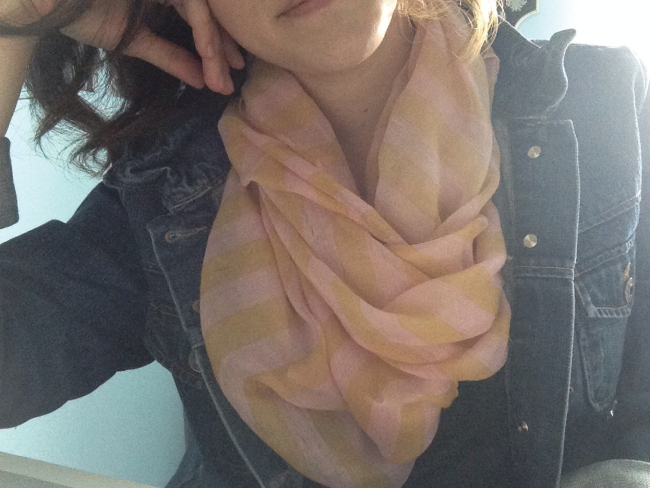 for realz, people. serious fashion bloggers don't just decide willy-nilly to do a post and then take four photos on their iphone (self timer for the win!) while they're sitting in their office. they plan on taking photos ahead of time and they have someone with a fancy (i.e. real) camera take a great photo of them in some brick-lined cobblestone alleyway, right?
which is why my outfit posts are few and far between. but this outfit was just so comfy and wonderful (seriously, maxi dresses are my new obsession), that i wanted to share. it was one of those outfits that made me feel good, you know? coincidentally, the last fashion post i think i did also featured my jean jacket…can you tell what's a favorite wardrobe staple for me?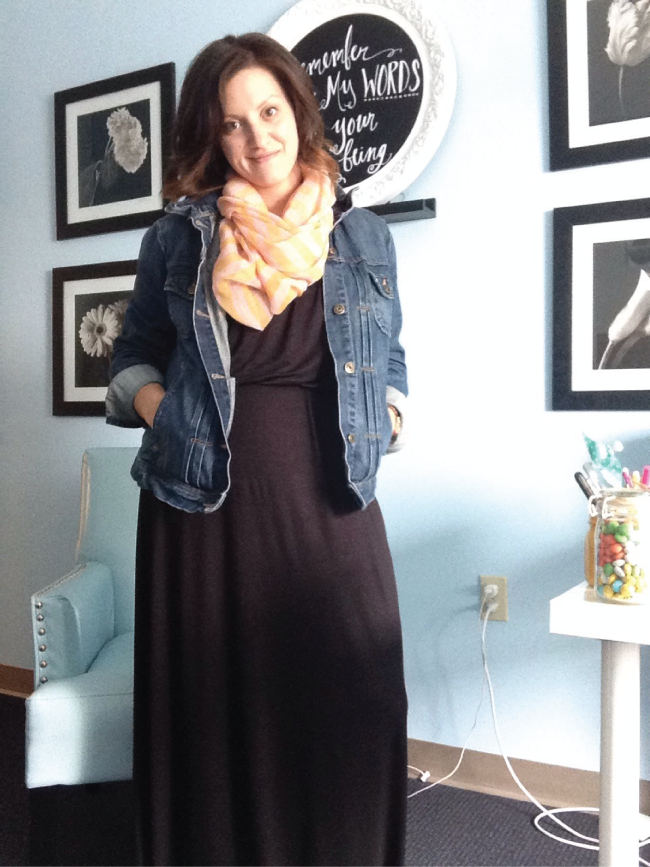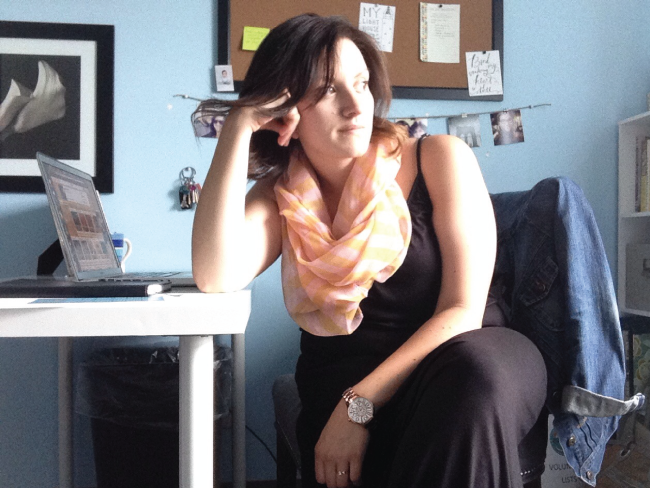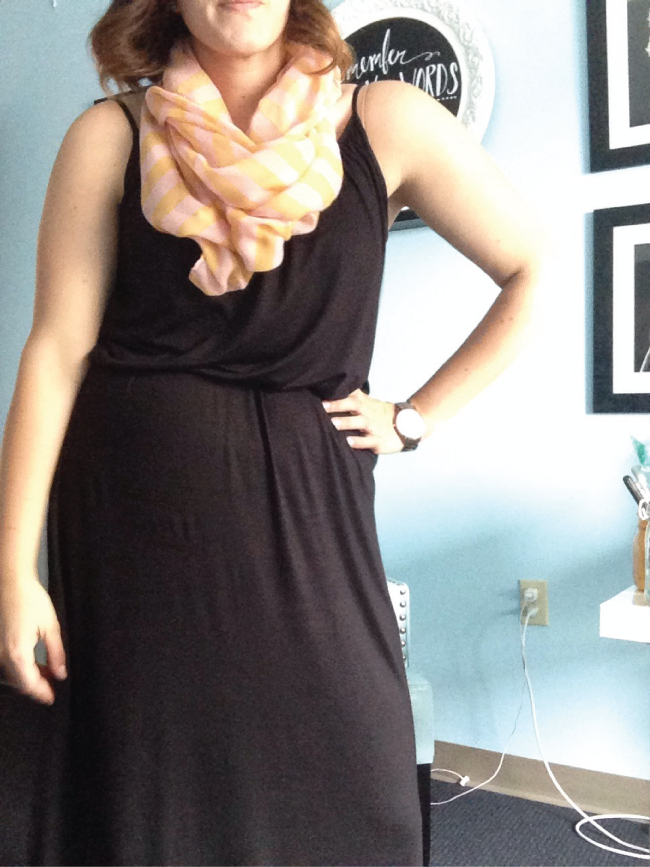 note to self: plan outfit posts better. or don't try to be a fashion blogger. eh, who am i kidding?

oh, and make sure you enter my giveaway to win $50 to beyondtherack.com so you can get a black maxi dress and do an awkward outfit post like me!!