it feels fitting to talk about my dad today on this grateful heart monday. typically, i'll list some things i'm grateful for in these posts, but considering that yesterday was father's day, this feels right.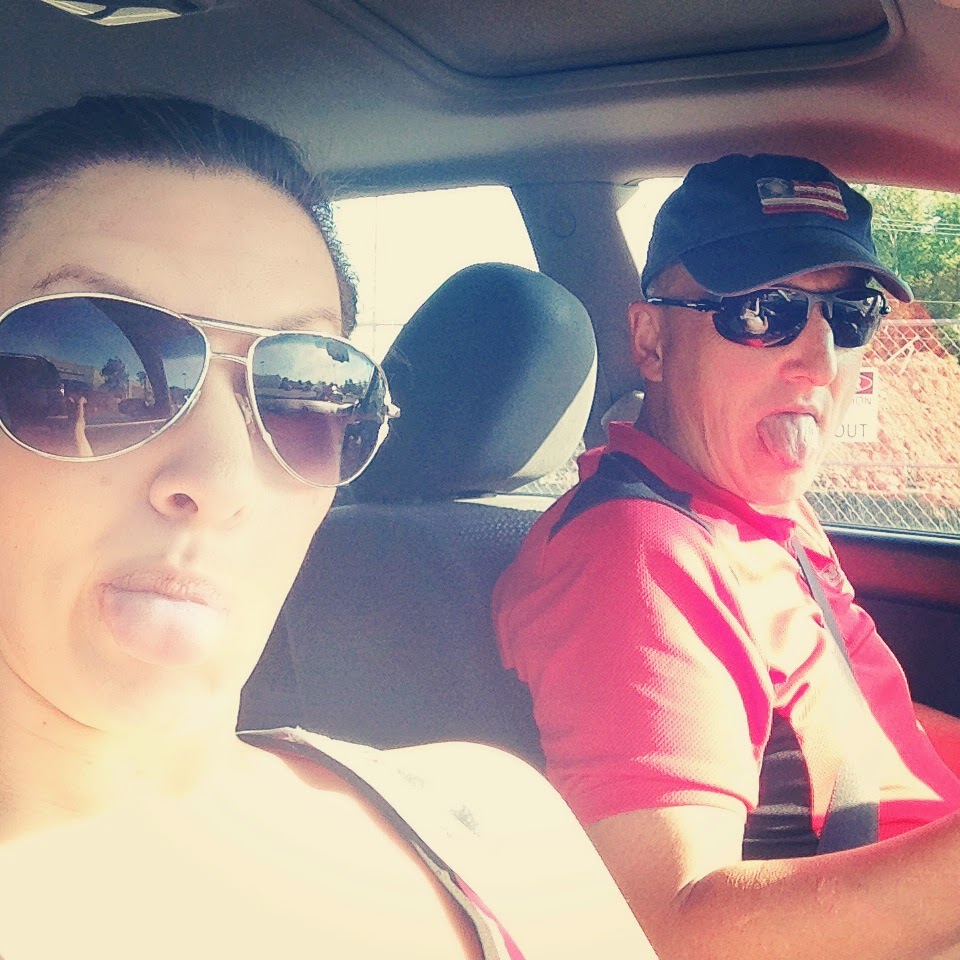 i've always been a daddy's girl. my mom and i are super close as well, but i've always been really close with my dad. when i was little, we used to watch flyers games together and split 5th avenue bars and go midnight mini golfing at the beach. he's always been there for me, always helped me with homework (he's pretty much the reason i aced every spelling test i ever had), and always been a total goofball.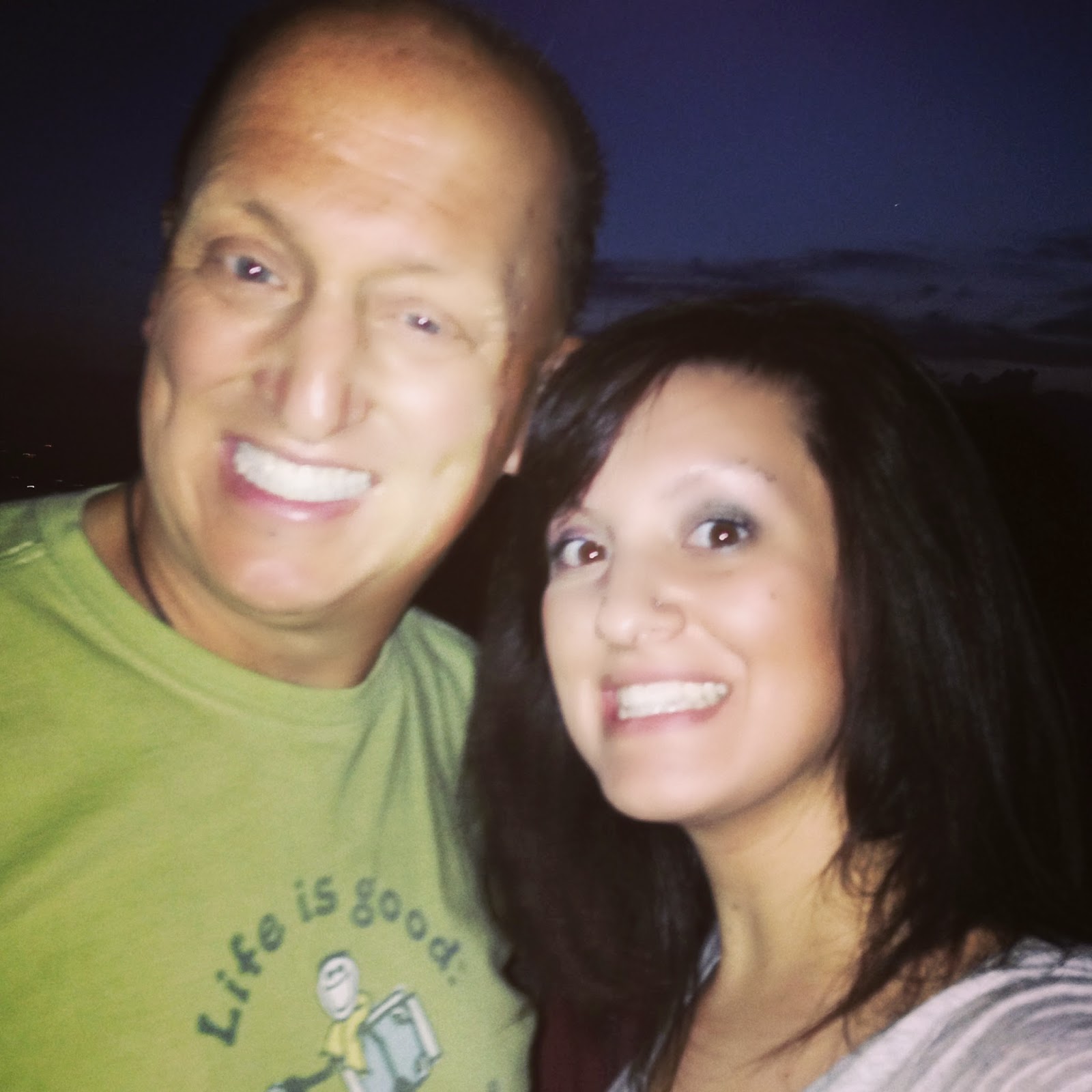 i've shared here and there about his journey over the past year. last may, he was diagnosed with lung cancer. he's never touched a cigarette in his life and was only 49 years old at the time, so that diagnosis rocked our world. fortunately, by the grace of god, he's been able to be treated at the university of pennsylvania by one of the best oncologists in the nation, and he has a rare genetic mutation in his cancer that has allowed him to be treated by cutting edge targeted therapies. a year later, he's doing well, (despite a scare these past few weeks and a change of meds), and we're still praising god and praying for total healing.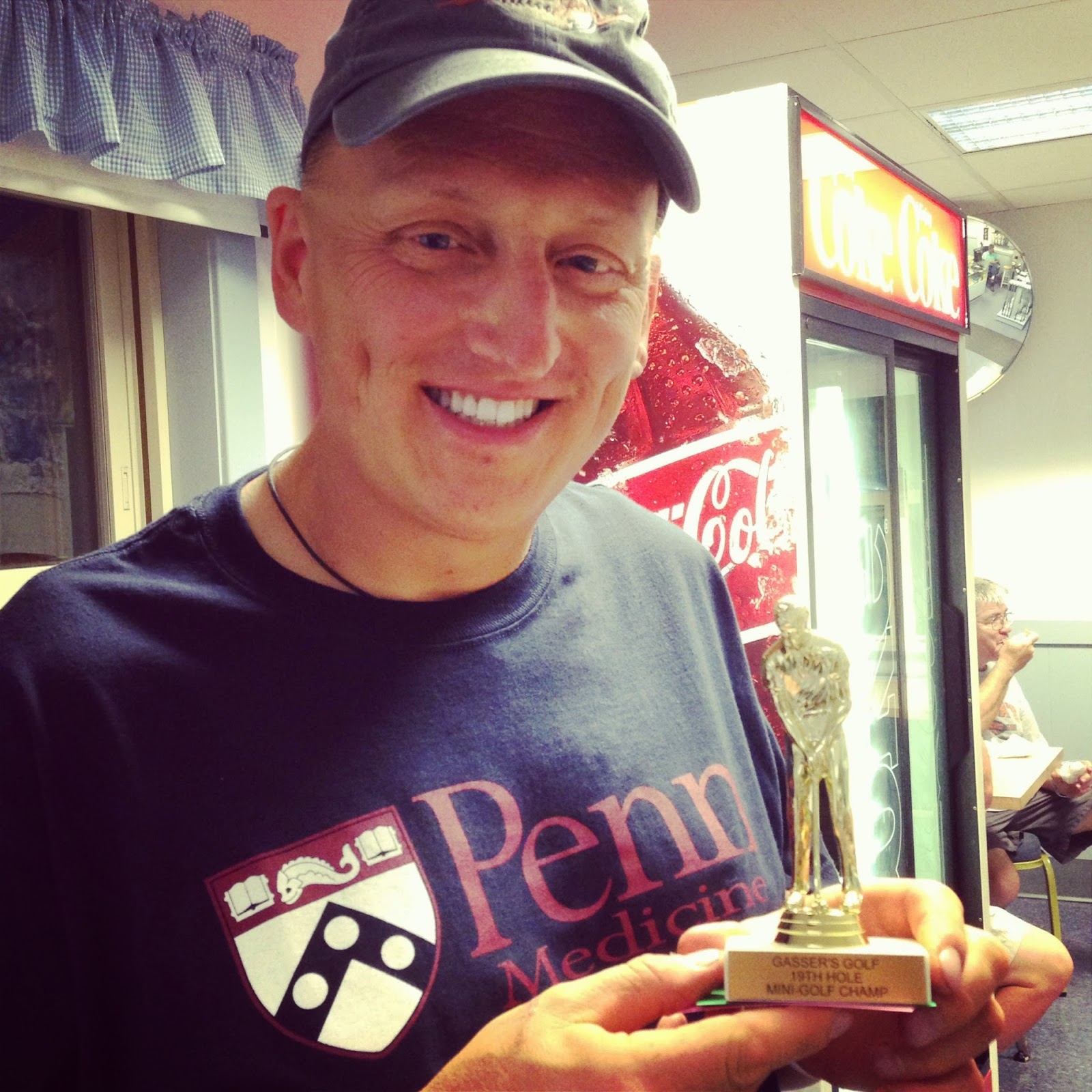 this past year has changed my dad, as any cancer diagnosis changes a person. i've watched him cling to jesus, in a much more vocal way, than i've ever witnessed before. he's become a prayer warrior and has led our family to the cross over and over. he's always been a man of faith, serving at our church in many capacities, one of which was as a small group leader in our kids ministry, but this year has elevated that faith.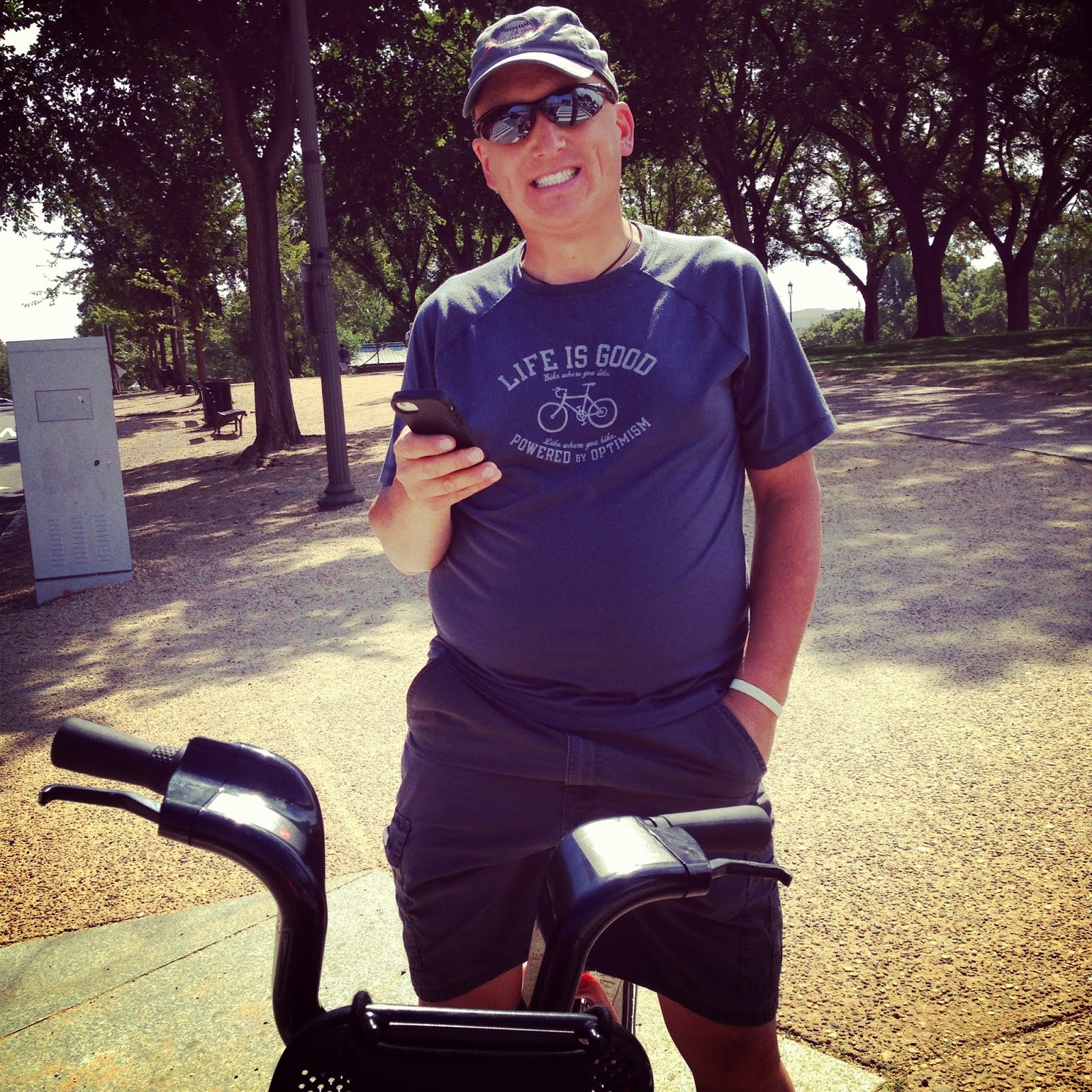 his shirt says it all: he really is powered by optimism (and jesus!). he has had every right to be depressed or angry this past year and yet i've heard the words "it's an awesome ride" come out of his mouth more times than i can even count. his trust and hope is in christ jesus, and he completely embodies romans 12:12 as he is joyful in hope, patient in affliction, and faithful in prayer.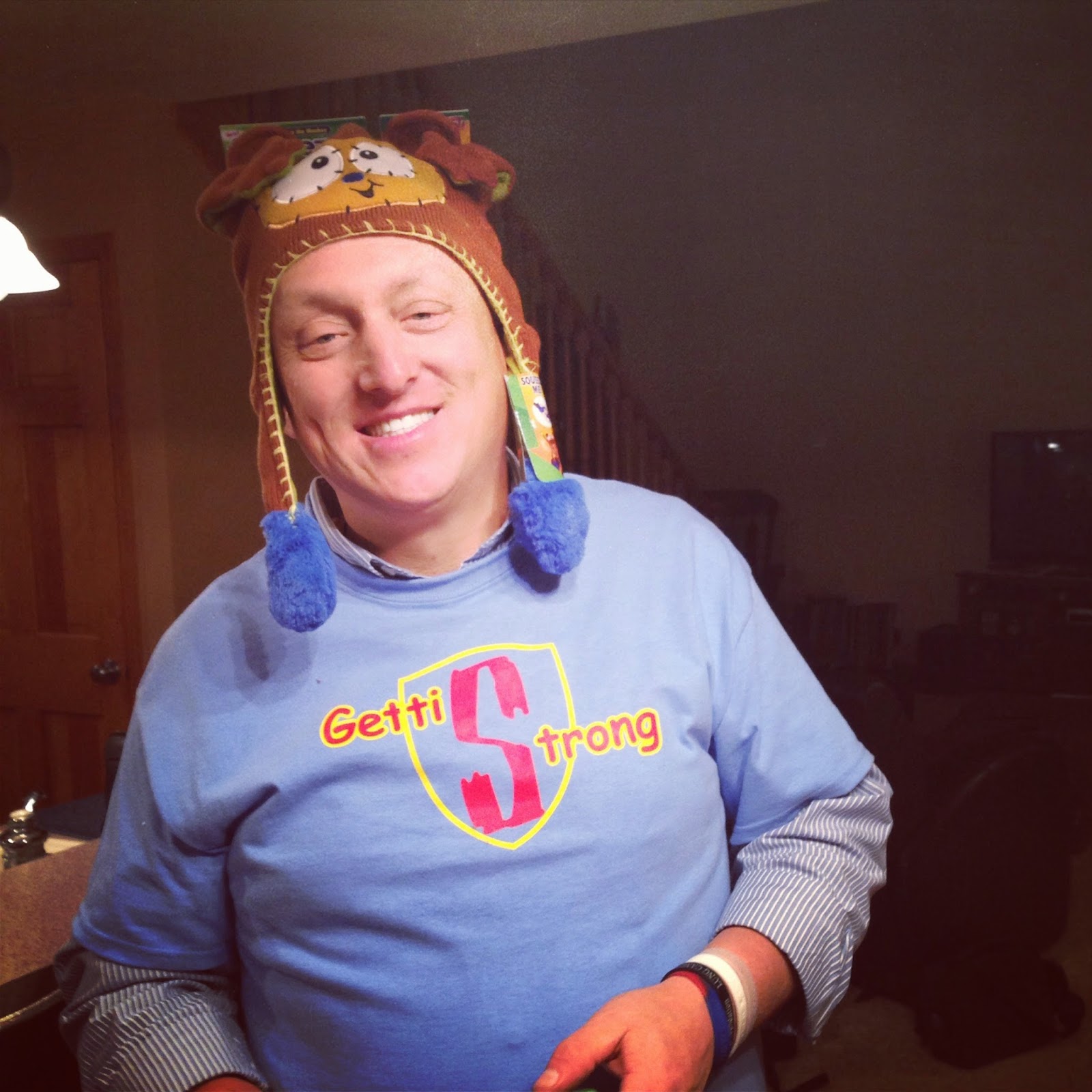 see? goofball. when he turned 50 last november, we threw him a big surprise party, and a friend even had these shirts made up. that hat was one of the gifts he received and you can bet he wore it to teach the bible story the next time he was scheduled in kids ministry!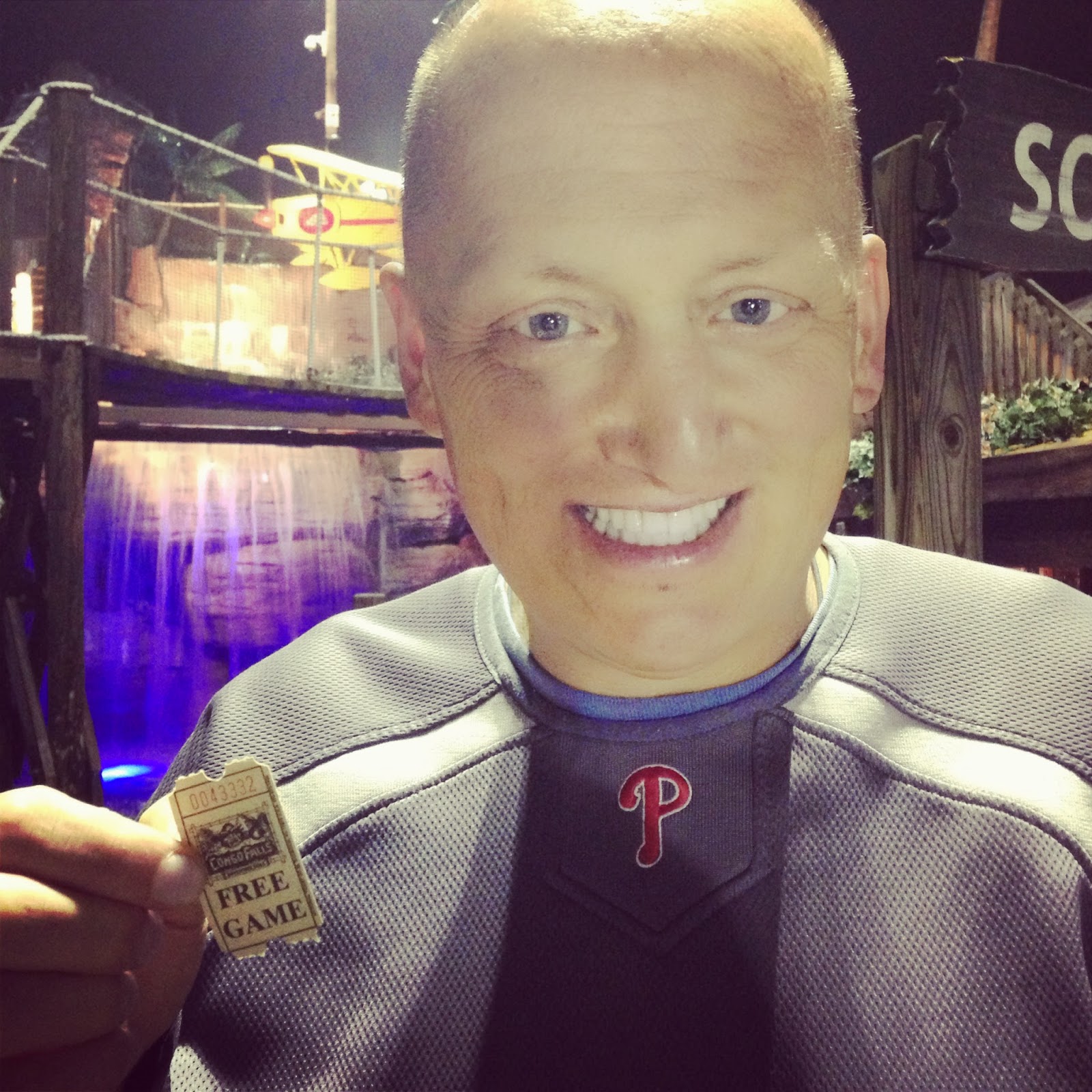 he's also a mini golf champ. when we would go to the beach as a family, he'd always take us "midnight golfing" (which really was probably more like 9 or 10 but felt super late), and then out for slushies afterward. this guy taught me how to mini golf and still kicks my butt every time we play. last summer, just in the month of june, we mini golfed a lot and he got a hole-in-one on almost every prize hole he came across.
this last photo was from yesterday, right before we headed out to ride 17 miles on our bikes. my dad loves biking and has committed to riding the
philadelphia ride to conquer cancer
, a 150-mile two-day bike ride that is coming up in october. he's in better shape than i am. you'd never guess that a year ago, he was basically functioning on one lung, with cancer that had spread to his lymph nodes, spine, and even his brain.
we're so blessed that his story has been what it is. lots of people can't say the same. and i'm incredibly blessed to call this guy my dad. i can't imagine someone more selfless, caring, optimistic, faithful, and loving. he supports our family and brings joy to our every day in ways he might not even realize. he's a doer, he gets things done, he sees needs and meets them. i know that on father's day it's typical to say that you have the
best
dad, but i really really do mean it.
as usual, i'm linking up with ember grey for grateful heart monday! emily runs the
grateful heart link-up
every monday, and it's open all week…i encourage you to go check it out, read some of the other posts, and consider participating!