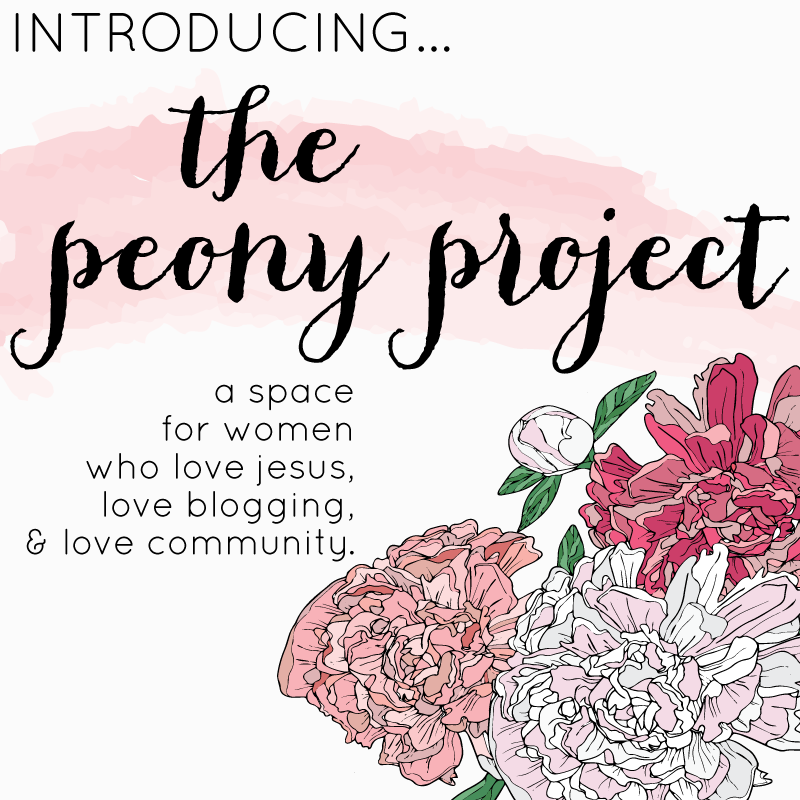 i'm so excited to be announcing the start of the peony project to you today! lately i've been longing for a community that really understands the creative (and blogger) within, and i've been struggling to find the perfect niche community to satisfy that need.
i love the blogging world and the community that it creates, but i often feel like it's not very cohesive. i know that there are plenty of places and spaces out there that aim to bring this blogging world together, and maybe this will just become another one. but i hope not.
i hope not because lately, i've been feeling my heart whisper for something more. and for the past few months, i've been saying "ok heart, i'll work on it, but it's not going to happen until it's ready, until it's perfect." and then a few weeks ago, i wrote a post about summer goals and i started thinking that maybe starting small isn't such a bad thing after all. maybe it doesn't have to start off with fireworks and it's own website and a whole slew of other perks for members.
maybe it can start as simply as a facebook group, a common space to share posts and get ideas and ask for advice without the fear of being laughed at. and maybe someday, we'll be gathering all together for a conference (aka, the big dream i never talk about to anyone).
so, if you're craving community...
if you want to celebrate what jesus is doing through us in each of our little corners of the world...
if you want to partner with and encourage other bloggers...
if you're looking to make friendships over this crazy thing called the web...
...and you're committed to being intentional and honest and real...
then join the peony project! click
here
, choose "The Peony Project Membership" at the bottom of my ad shop (if for some reason it's not showing up, then check out my ad options on the passionfruit site
here
) and finish the checkout process...joining is totally free and you'll be emailed an invitation to join the group! i hope to see you there!