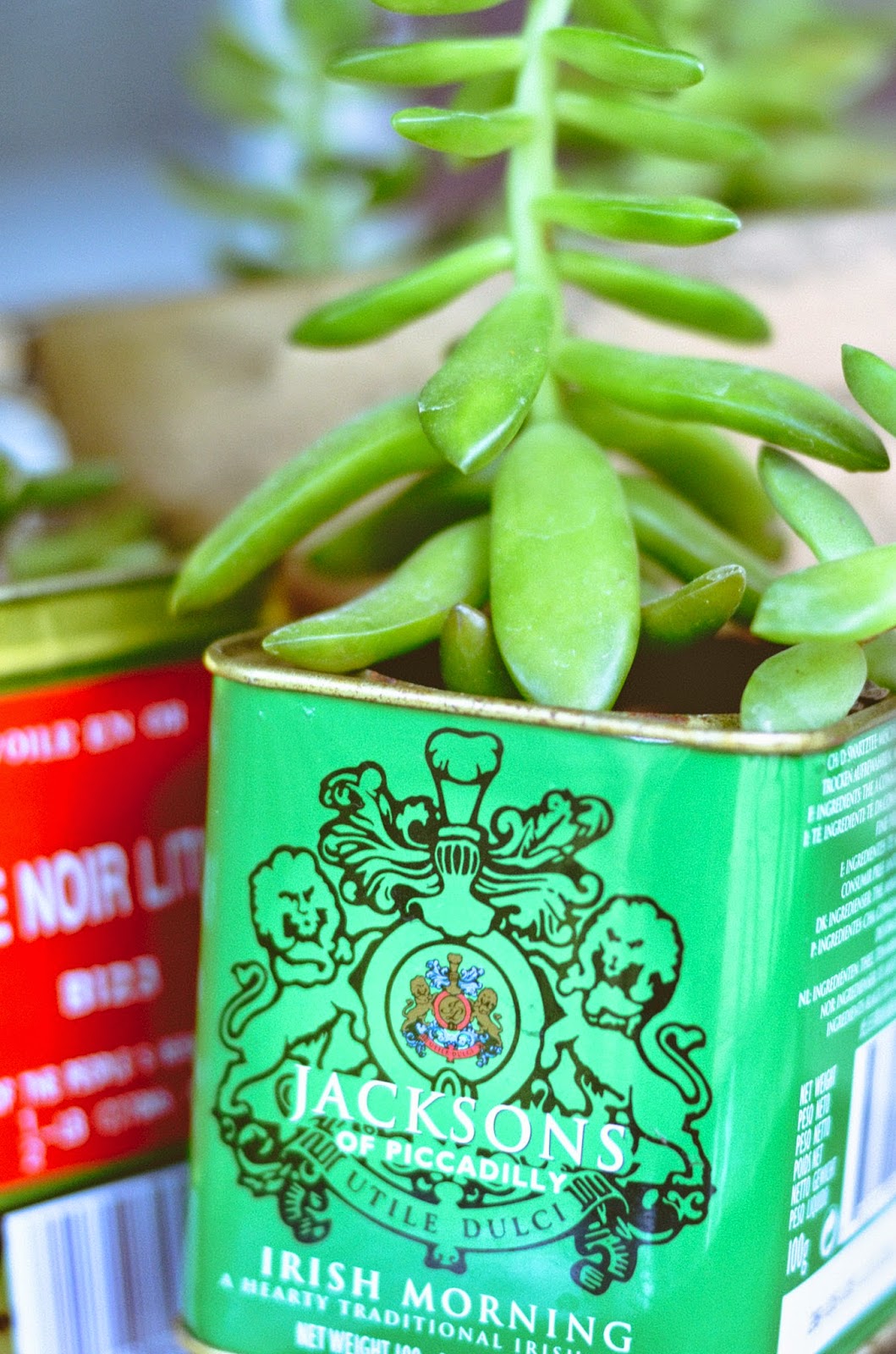 if you've stopped by heavens to betsy in the past or follow me on pinterest, you may know that i love succulents.
i just find these plants to be so pretty, simple, and a great way to bring life to a room! last summer, i created my own
little succulent gardens in tea tins
, and this summer, i worked on
propagating those succulents
.
my little collection has grown over the past year, and they just bring me so much joy! some of my plants are still pretty leggy, so more propagating is definitely in the works, but i still love them just the same!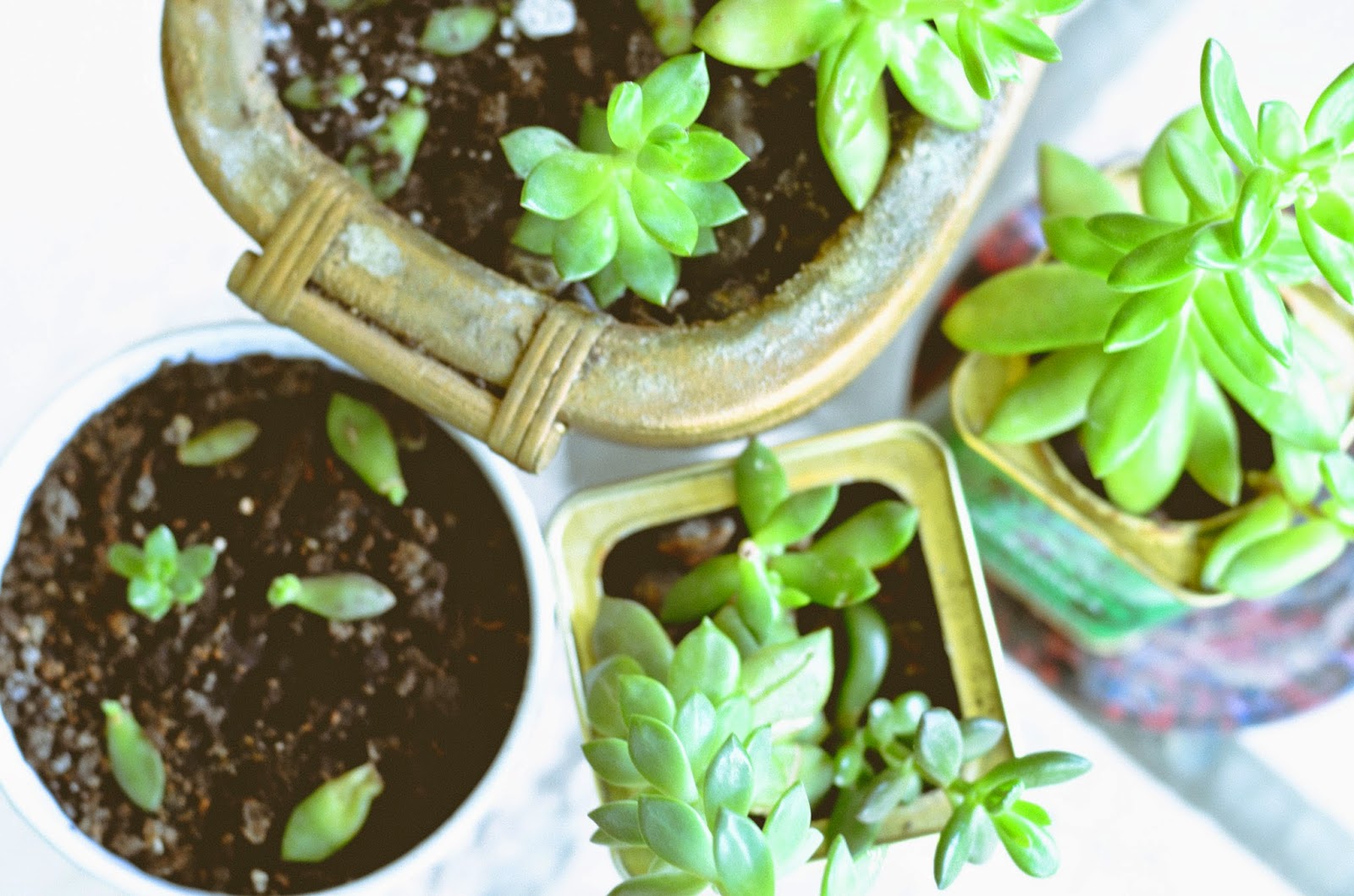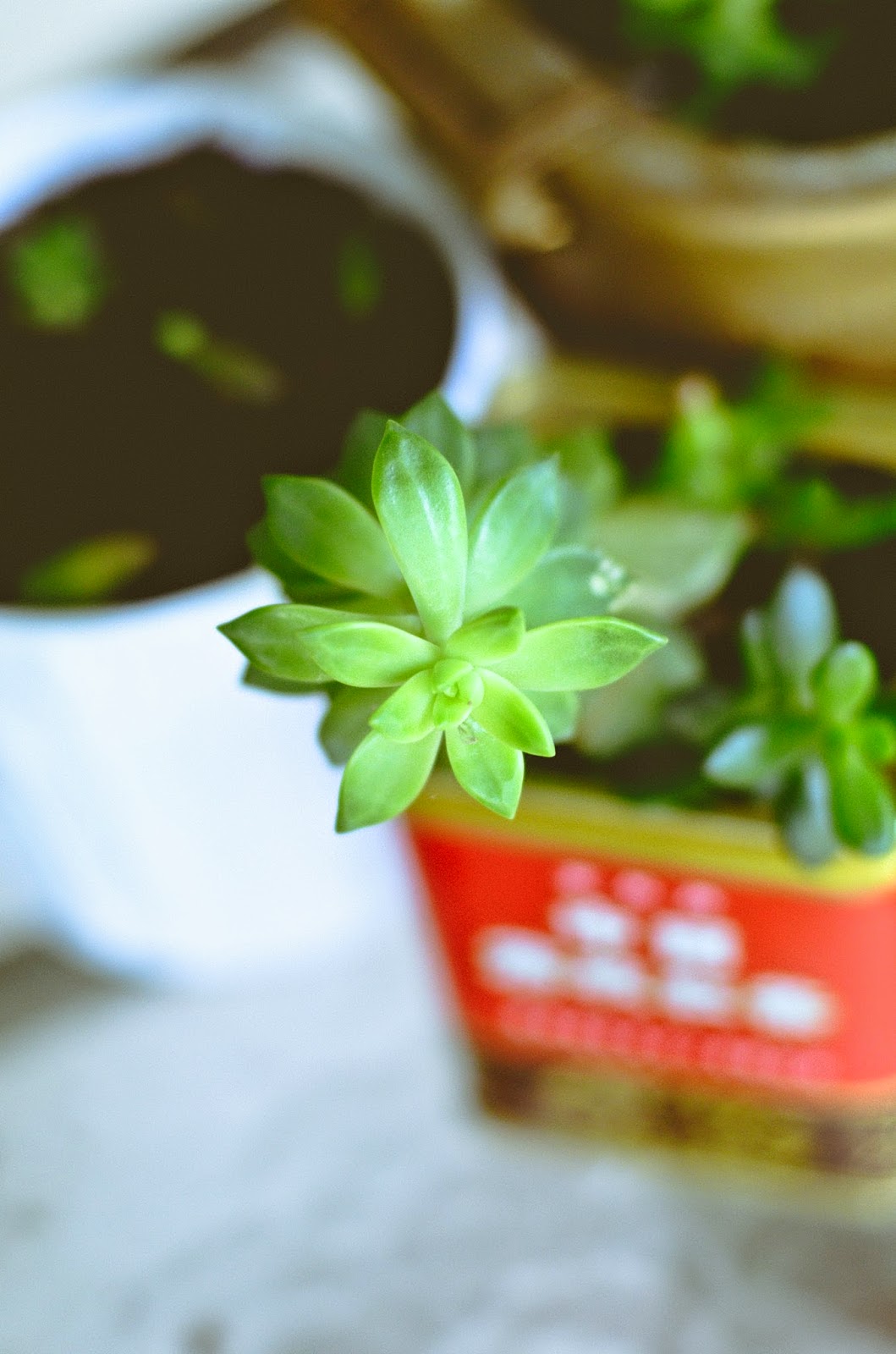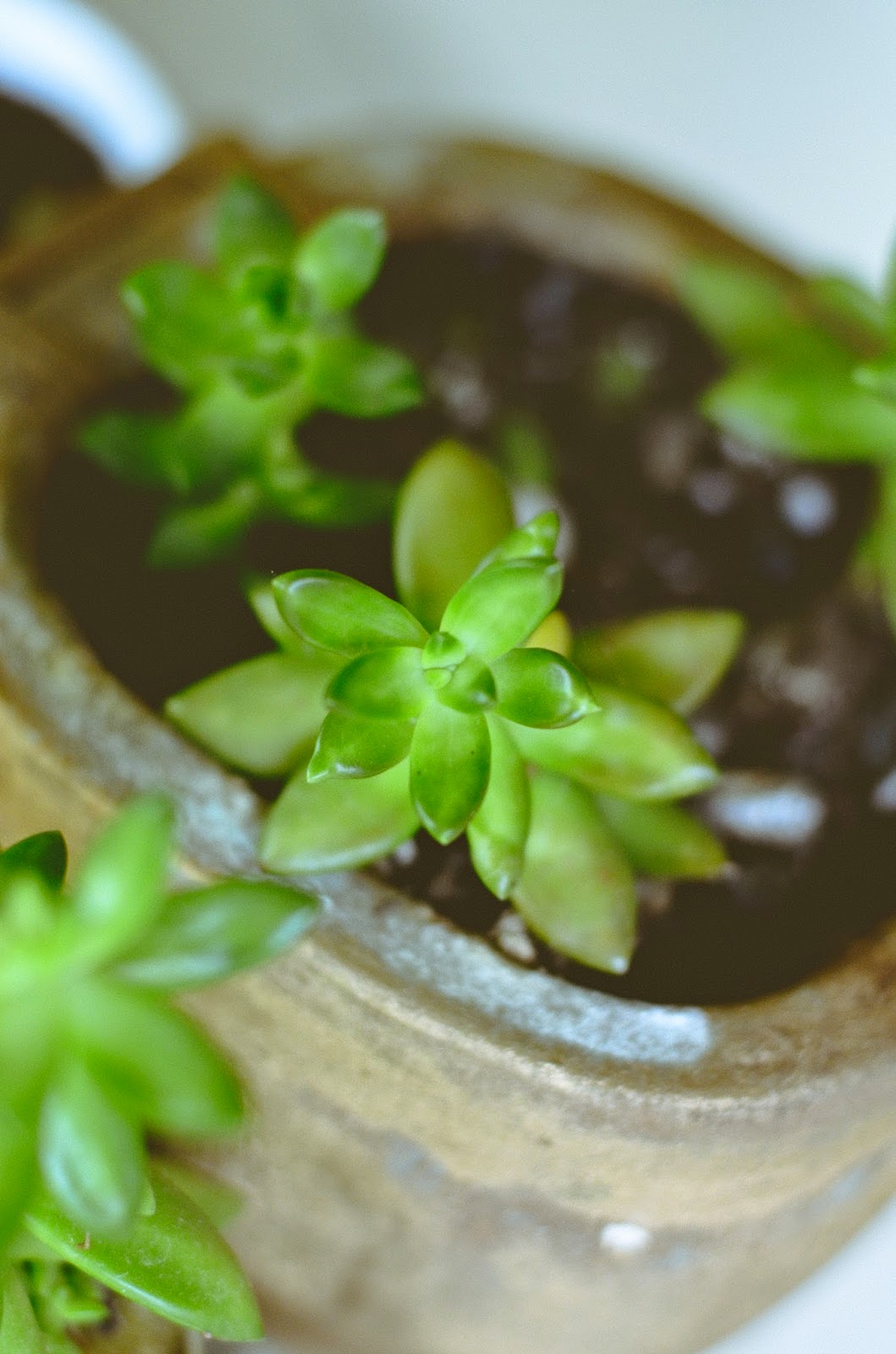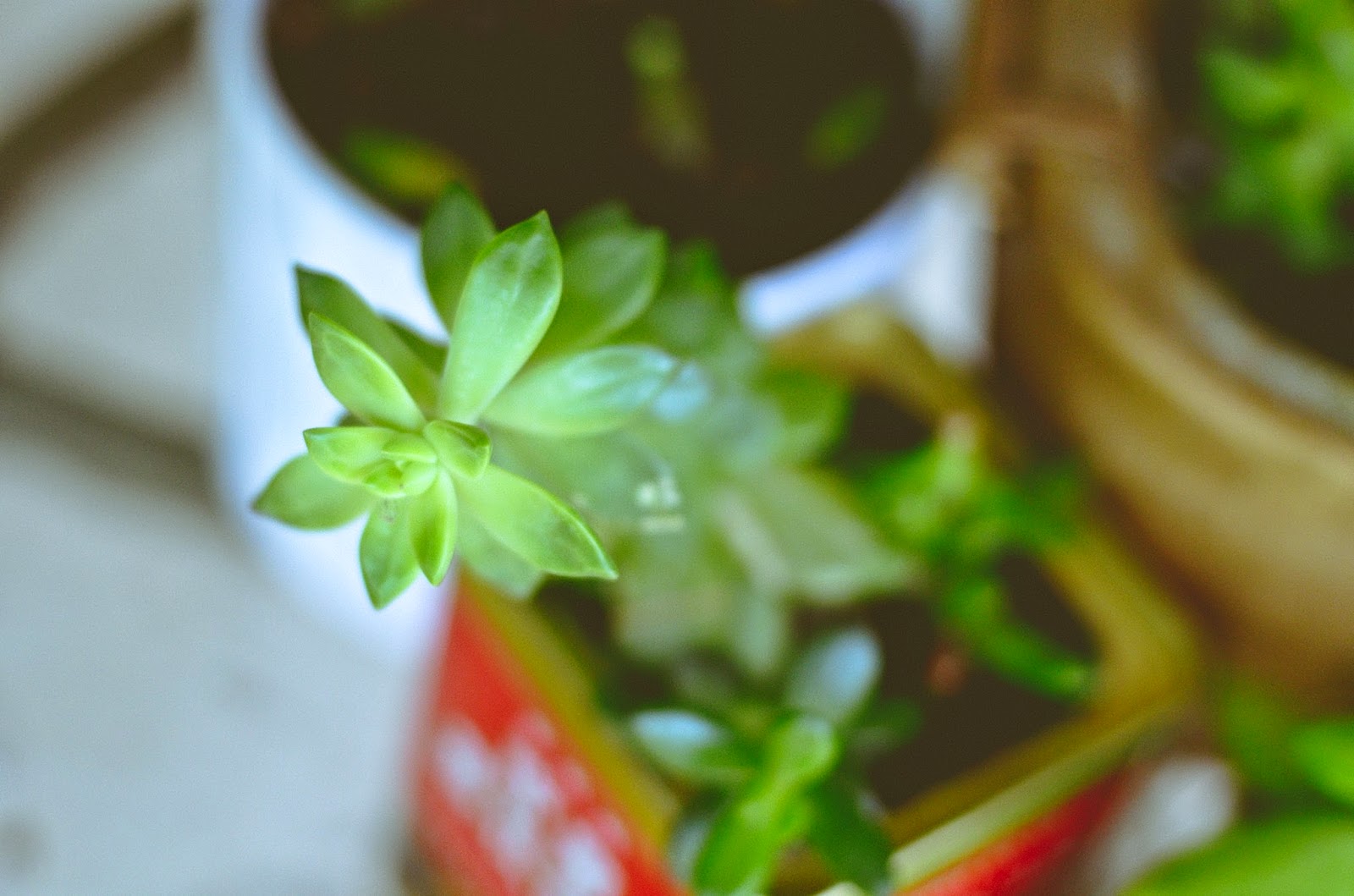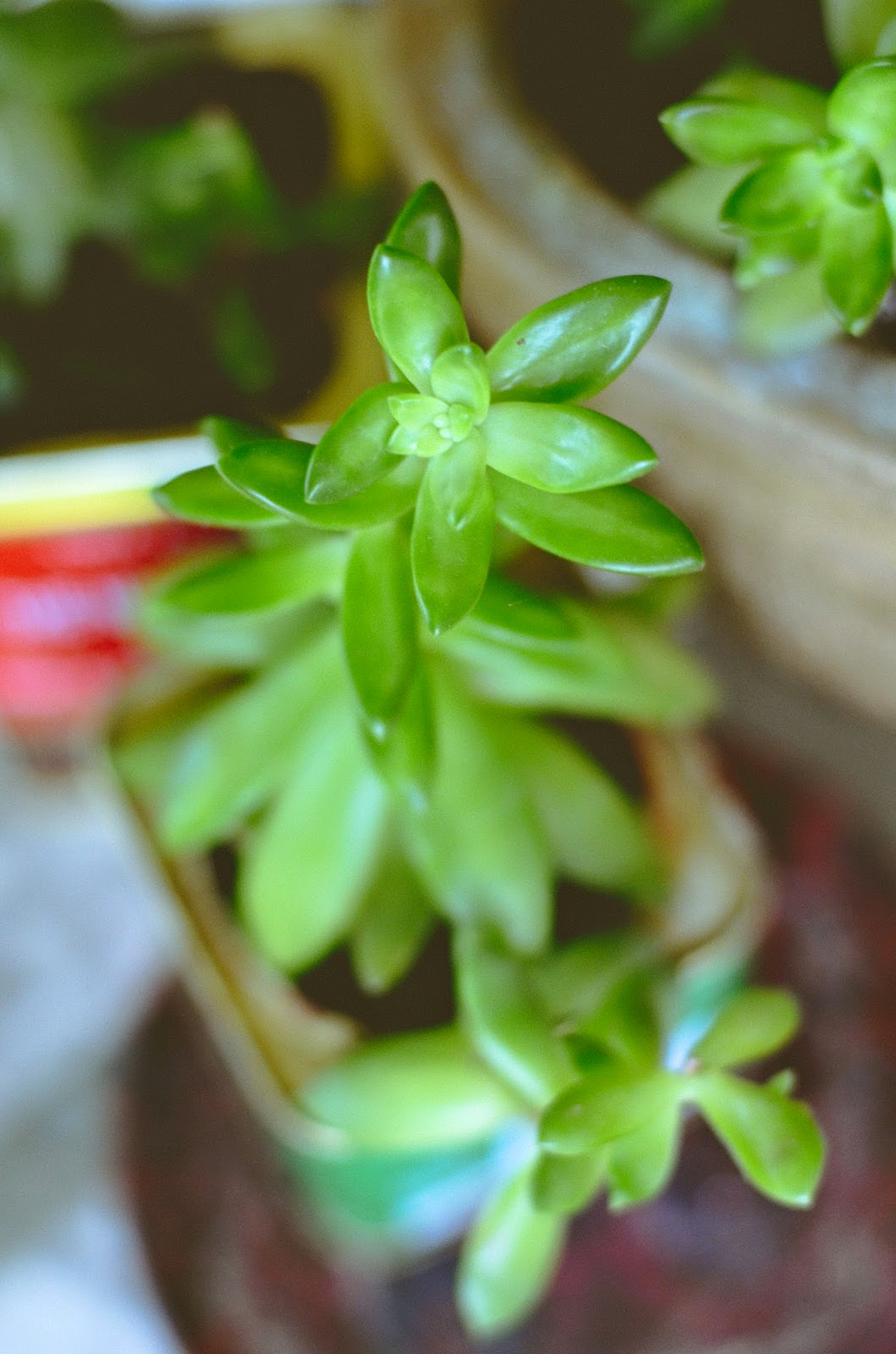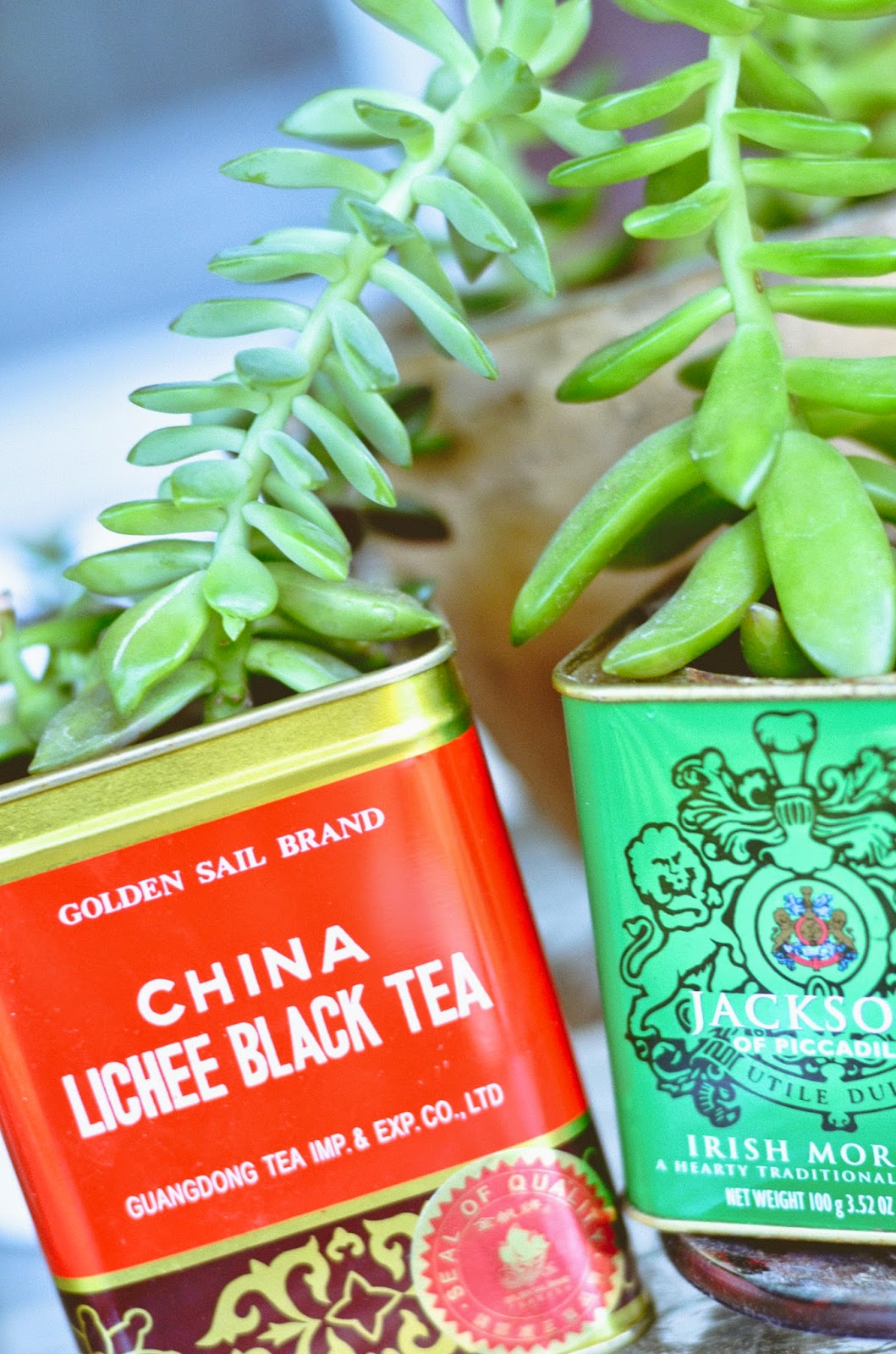 do you have any plants that you love? do you have a green thumb or do you struggle to keep plants alive?