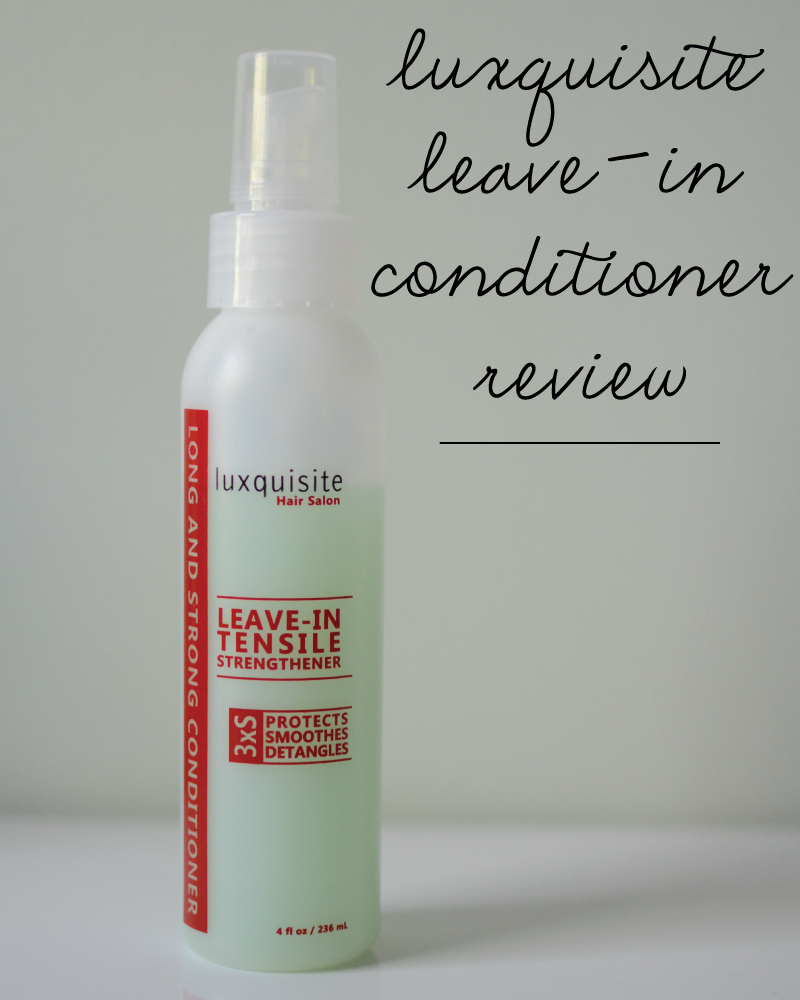 disclaimer: i receive this product gratis in exchange for a review. all opinions are my own!
i have incredibly dry and coarse hair that breaks so easily. that's why moisturizing is a must for me! i'm always looking to try out new products and i love discovering new ones that work for me. and its even better when they use natural ingredients like aloe and green tea!
i've been using
luxquisite long and strong leave-in
for about a month now and i love it! i've tried a ton of products from a ton of different companies, both drugstore and salon brand, and this is definitely one of my top picks.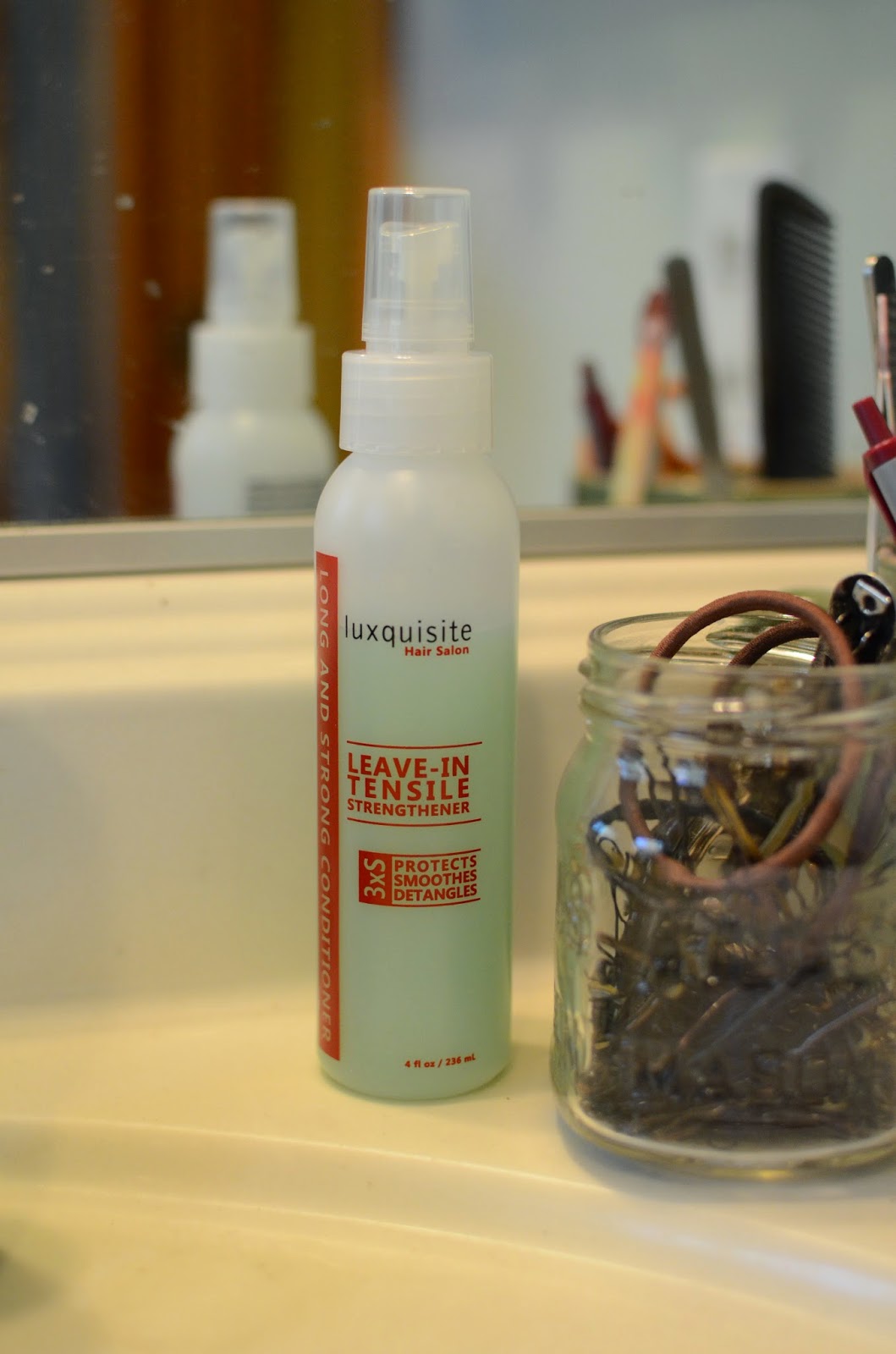 here's what i love about this leave-in conditioner:
it smells great...that green tea and aloe is so crisp and fresh!
light and doesn't leave a residue
super moisturizing
includes natural ingredients
controls frizz
adds shine
helps combat and prevent split ends
4oz bottle is perfect for my gym bag or traveling
made in the usa! (woohoo!)
you can order it through amazon...super easy!
when i was offered this product, i said yes without even realizing that it was called "long and strong conditioner"....that was like an extra bonus when i received the product! i've been attempting to be really good to my hair so that it can grow...(i've never had my hair grow quickly, so this is always a challenge). finding a leave-in that was specifically formulated for helping your hair grow long and strong made me so excited!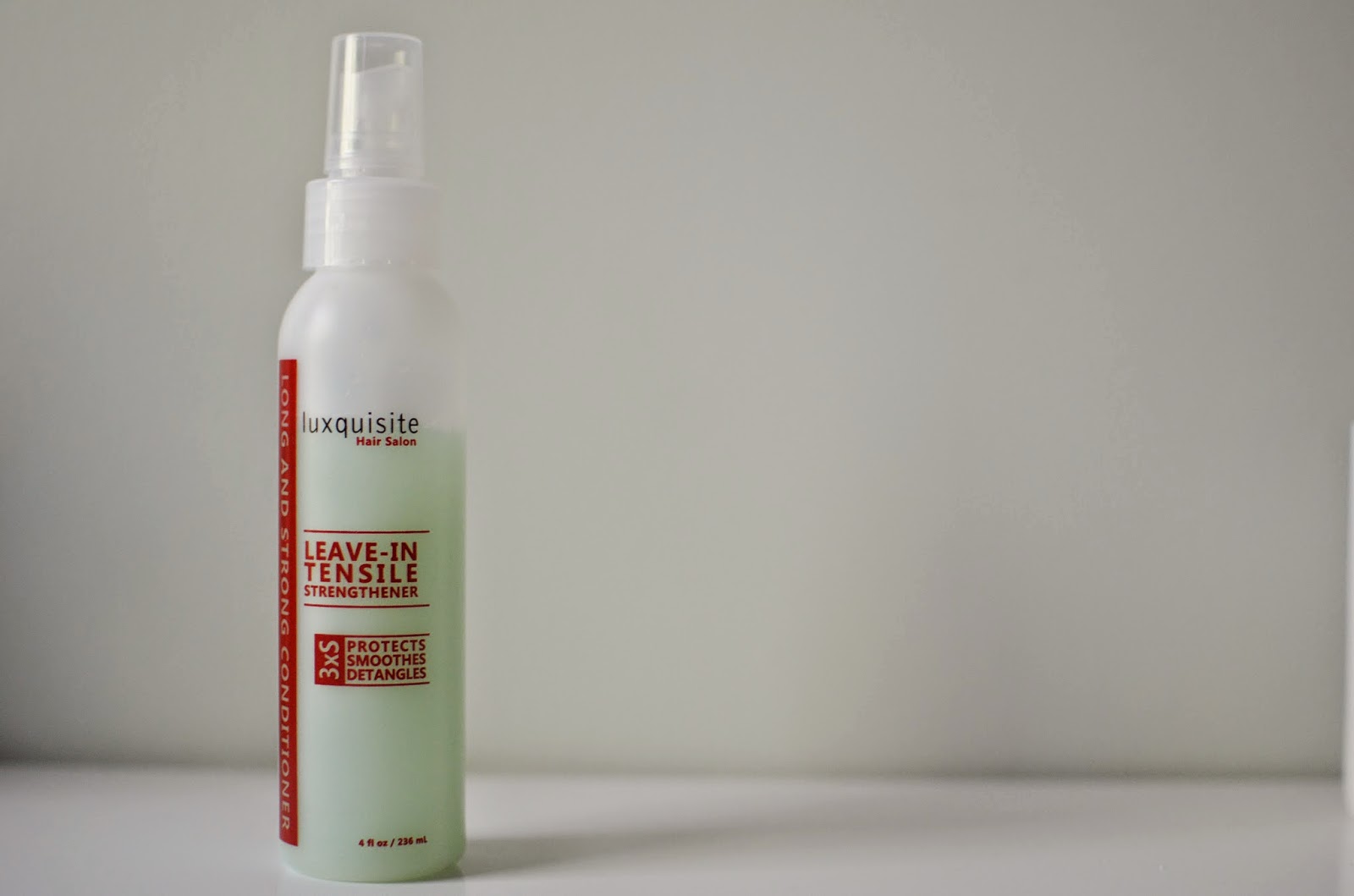 i would definitely suggest checking out the
luxquisite long and strong leave-in
...if you like to try out new products and your hair craves extra moisture, then this is for you!
and right now, lux
quisite is offering all readers the opportunity to get $3 off of their leave-in conditioner with the code "F6FTCXXK", so hurry over and order!