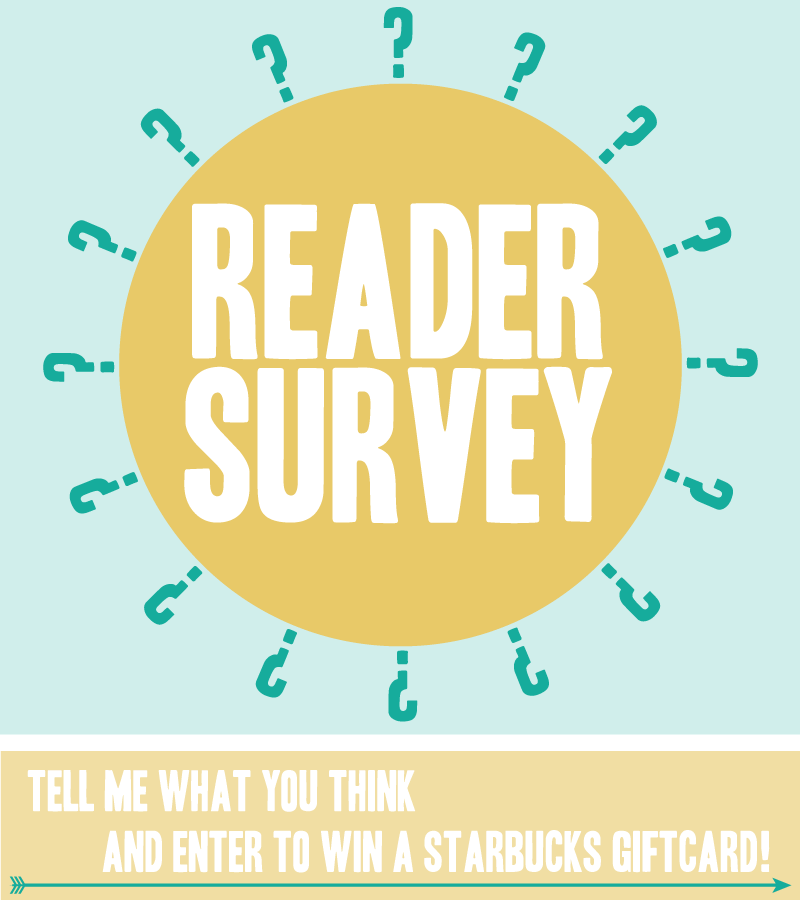 hi friends!

i don't think i tell you this enough, but you are awesome! i'm so completely blown away that you all take the time to stop by heavens to betsy, read, comment, and just do life with me! because this space has grown over the past year or two, i think it's high time that i get to hear what you think about this blog!

i would love for you to take a minute or two and fill out this survey. i promise that it's super short (like, 8 questions!), that there are no mandatory questions, and that if you choose to, you can fill it all out and then give me your email address for a chance to win a starbucks gift card! i would love to hear what you think about heavens to betsy, and would love to continue shaping this space around what you want to get from it!

whether this is your first time stopping by or you come around every week, i'd love to get your input!


if the survey isn't loading for you, click
here
.
the survey will be open for a week, and i'll email the winner to send them their gift card! thanks friends!