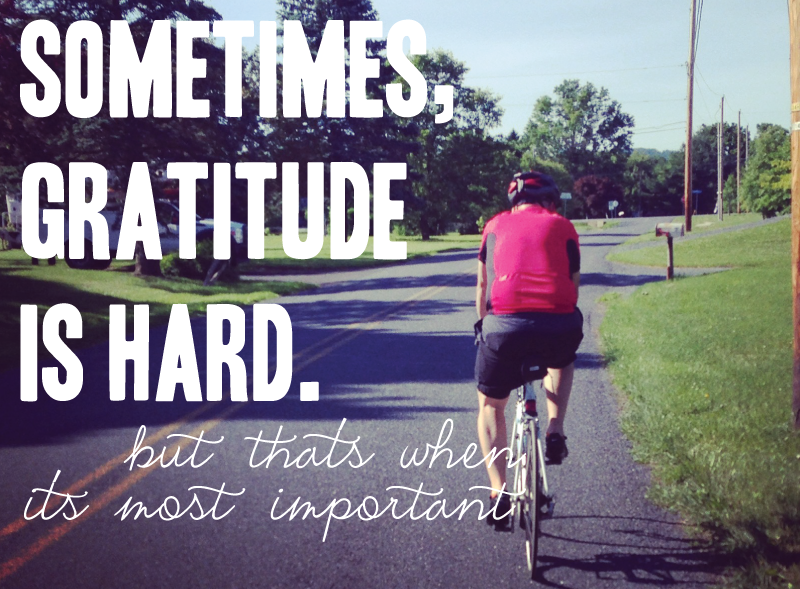 i'm gonna be really real with you today....finding things to be grateful for is tough this morning. sure, there's plenty of little things; the arrival of fall, a warm cup of coffee, my puppy's first birthday. but this weekend was a rough one.
my dad has been battling cancer for the past sixteen months and has been on new chemo treatment for the past nine weeks. he had some chest pain on thursday night and my mom took him down to penn, where he's being treated, on friday. after a chest ct scan, they discovered that the tumor in his lung had grown and that the chemo wasn't working. this blow, this set back, makes me want to scream, "whyyyy???" and just get angry with god.
it's not fair that my dad is going through this. it's not fair that anyone goes through this. he was otherwise completely healthy and the diagnosis came as a shock, and now, with every treatment, we hang onto hope that
this,
this
will be the thing to kick it to the curb. it's weekends like these that make my heart feel less-than grateful, but the only way i've found to deal with this roller coaster has been to find the positive, and lean into jesus.
so i'm grateful today that we discovered this setback. i'm grateful because it gives my dad's medical team a few days to figure out the next step, the next treatment before he goes for his regularly-scheduled appointment on thursday. i'm grateful that today, he's feeling a little bit better. i'm grateful that he's learning to rest and abide and not go, go, go. i'm grateful for the community of believers and friends who have risen up around us to support us. and i'm grateful for the hope that's found in christ, because i don't know how anyone walks this road without that hope.
i covet your prayers today, friends. prayers for peace, for comfort, and most of all, for healing. i'm grateful for
you.
so stop by the
grateful heart link-up
…i encourage you to go check it out, read some of the other posts, and consider participating! if posting on a monday doesn't suit your blogging schedule, good news! the link-up is open all week long!
what are you grateful for today?