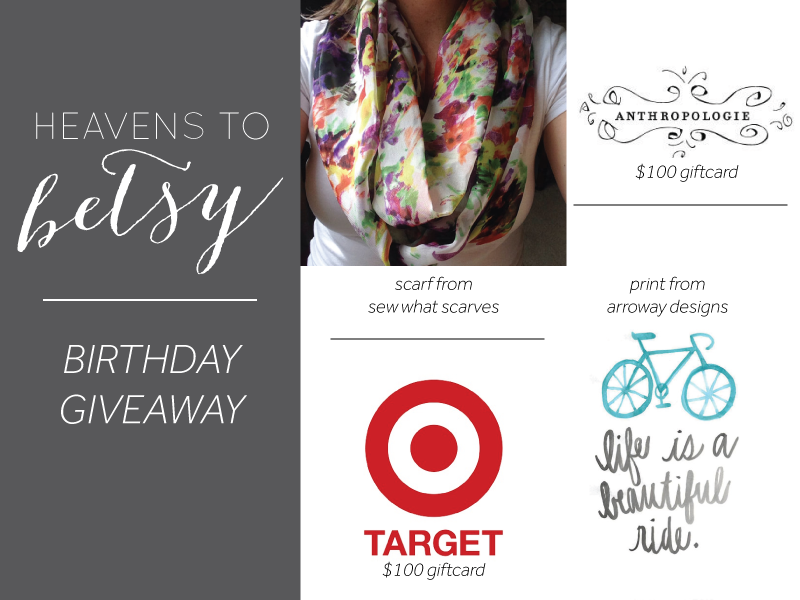 well, friends...i turned the big 2-5 yesterday!
and i'm just gonna be real with you...i love birthdays. like,
a lot
. i love other people's birthdays and i love my birthday! this month on heavens to betsy, there are some awesome giveaways going on! and the one i'm most excited about is this one!
so here's what you can win:
1. $100 to
anthropologie
// because anthro is beautiful and wonderful and amazing and you can do a little damage with $100 in that store!
2. $100 to
target
// for the love of all things perfect, target must be some sort of hallowed ground. so take yourself on a little shopping spree to one of my favorite stores!
3. a scarf of your choice from
sew what scarves
// melissa makes some of the most beautiful infinity scarves and she wants you to have one! i personally own one of her scarves and have a few more on my wish list!
4. life is a beautiful ride print from
arroway designs
// megan's prints are so cute...i actually received this very one in the mail from her this week and it's waiting to go to it's new home! it's especially dear to my heart because my dad is an avid cyclist! :)
i've teamed up with a group of seriously awesome women to offer one heck of a birthday giveaway to you all! i've gotten the pleasure of getting to know these girls through their blogs and then also through
the peony project
, and i seriously love having such an awesome community to collaborate with! please, please, please go check out their blogs, and then enter to win below!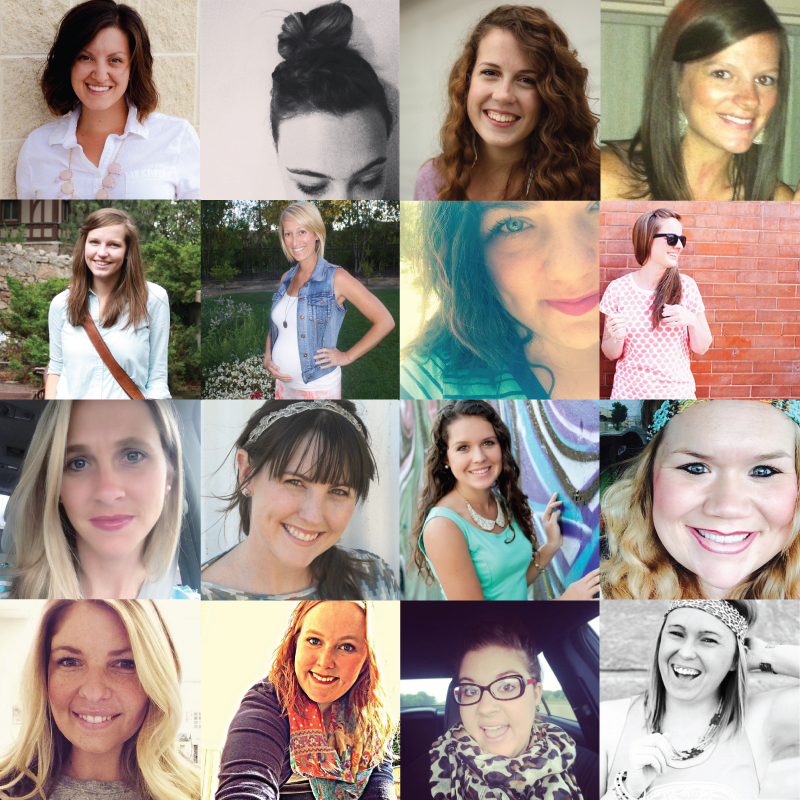 the giveaway will end on september 19 at midnight and all entries will be verified, so please play fair! good luck!