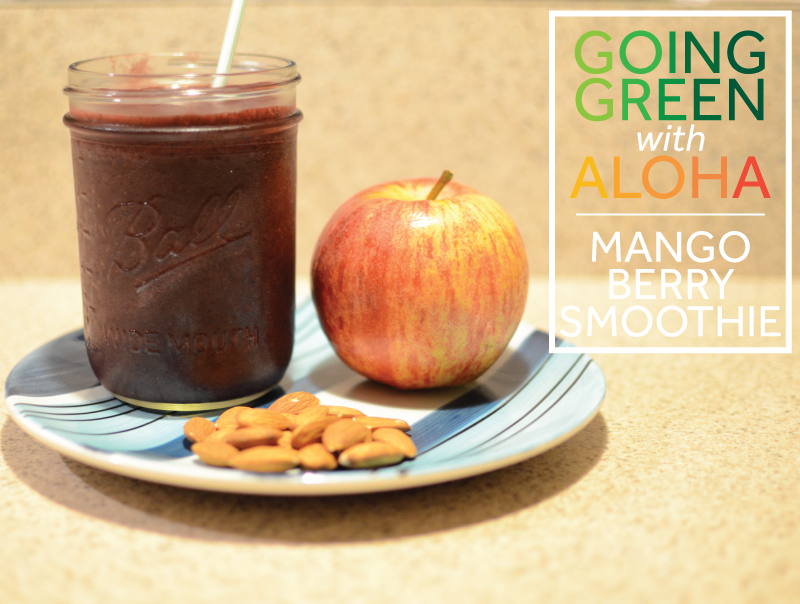 This shop is part of a social shopper marketing insight campaign with Pollinate Media Group® and Aloha, but all my opinions are my own. #pmedia
#MyAloha #AlohaMoment
http://my-disclosur.es/OBsstV
if you've been reading my blog for the past few months (or actually, a little over a year), you have probably heard me mention my dad's ongoing battle with cancer (which we're confident he will win!). when my dad was first diagnosed, my parents made a quick and decisive switch to a plant-based diet. one that includes lots of juicing, raw foods, and just plain 'ol healthy eating in order to help his body fight the disease and tolerate treatments.
while i'm not as good as they are, i do try to be aware of what i'm putting in my body. our family has incorporated juicing into our diets because when you drink your nutrients, it helps your body to absorb them even faster and takes the work out of digesting your food, meaning that your cells are getting the nutrition that they need at really quick speeds! when he doesn't have enough time to juice, my dad will often use a powdered form of greens that he mixes into a smoothie or just water.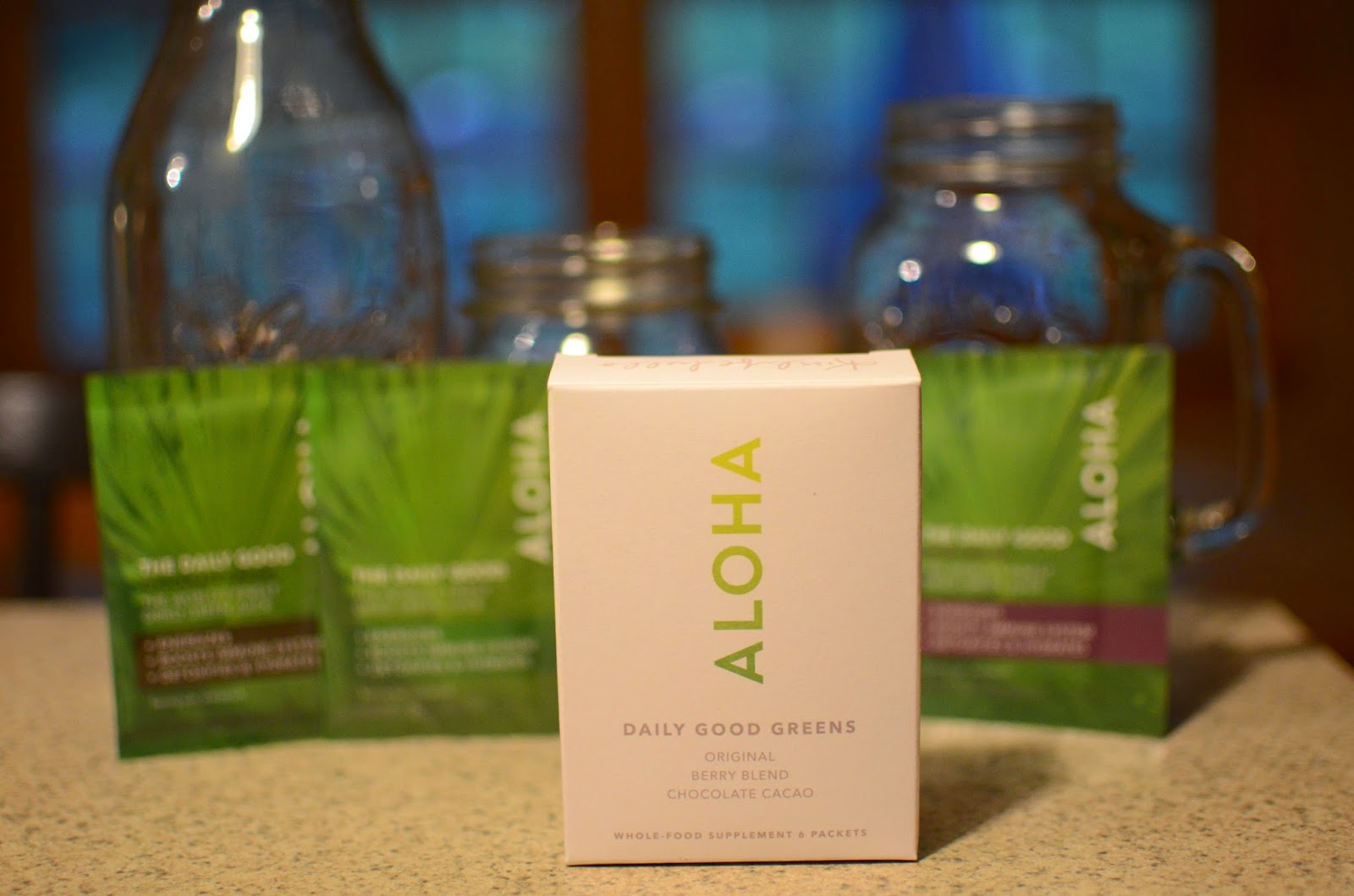 i decided to try it out too and ordered the aloha daily good greens blend box. the box came with three different flavors: original greens, berry, and chocolate, and each pack contains a whole foods blend that is vegan (woohoo!), sugar-free, 100% natural, and promises to energize, cleanse, and hydrate. you get 2 servings of fruit and veggies in each pack, plus tons of vitamins and minerals (including vitamin d...which, for a girl who doesn't love milk, is a definitely plus!).
what i love the most about this concept is that it really doesn't take a whole lot of prep. trust me, i love juicing, and it's so good for you, but sometimes, you want all of the benefits without putting the time into it (or, if you're like me, sometimes you just don't prepare as well as you should!). i tried the original good greens pack just mixed into water, and also in a smoothie. both options were super quick, and left me feeling like i had done something great for my body!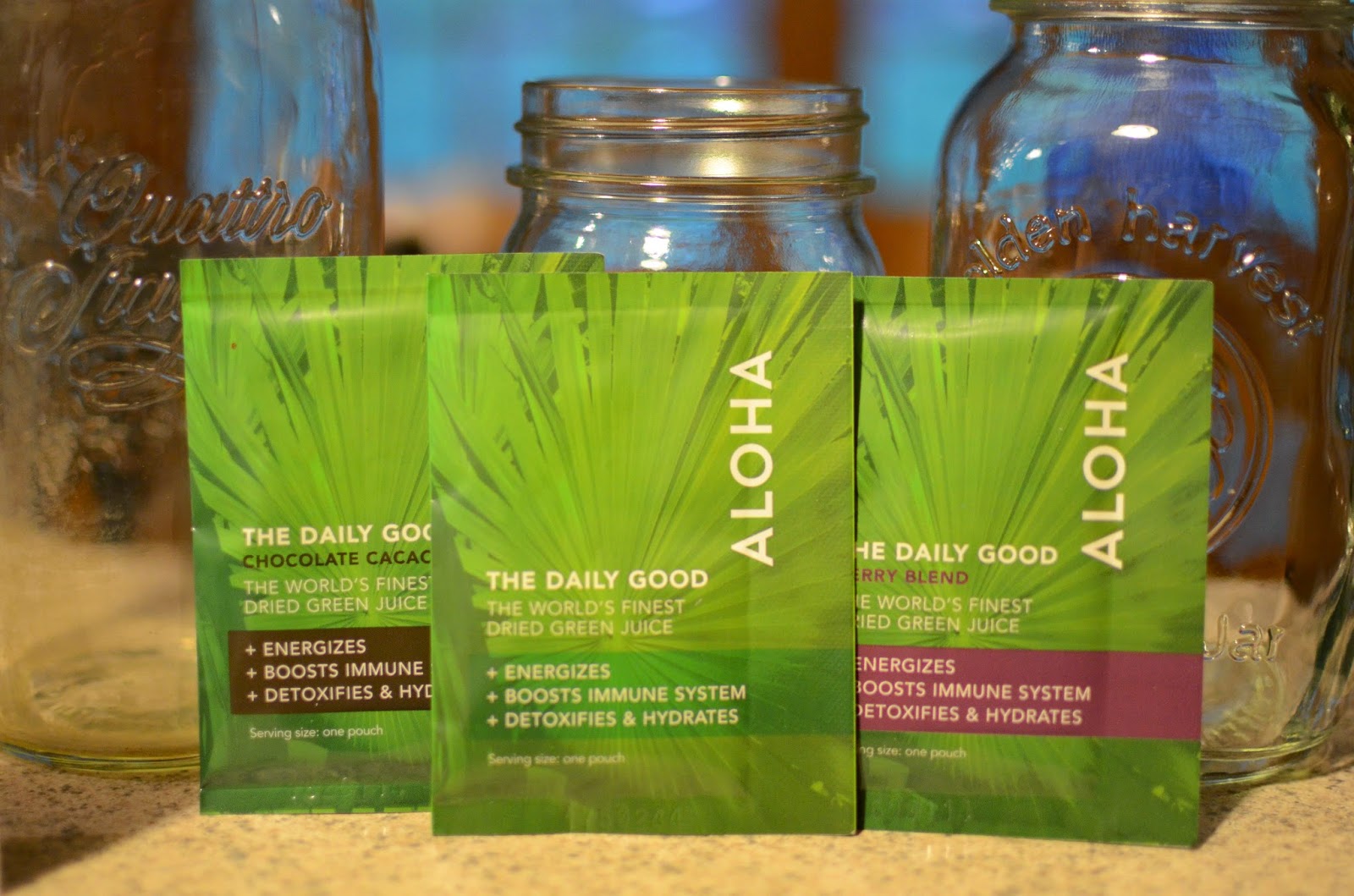 here's what i threw into my smoothie:
1 pack of aloha's the daily good berry blend
1/4 c almond milk
a handful of blueberries
4-5 chunks of frozen mango
3-4 frozen strawberries
a handful of spinach
a few ice cubes
i threw all of these ingredients in the vitamix and blended! you might have to add some more almond milk (or a little water) to thin out your smoothie as it blends.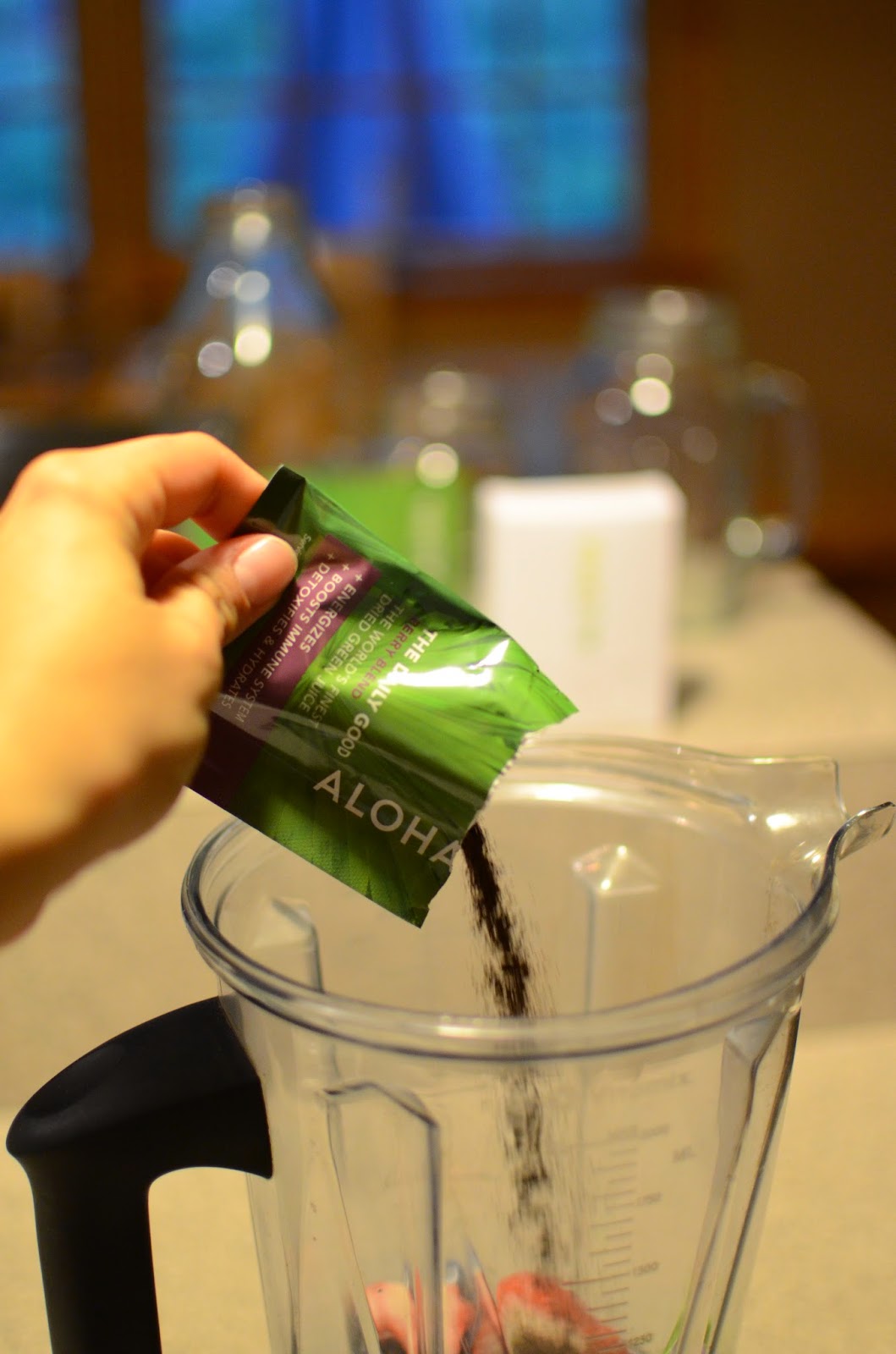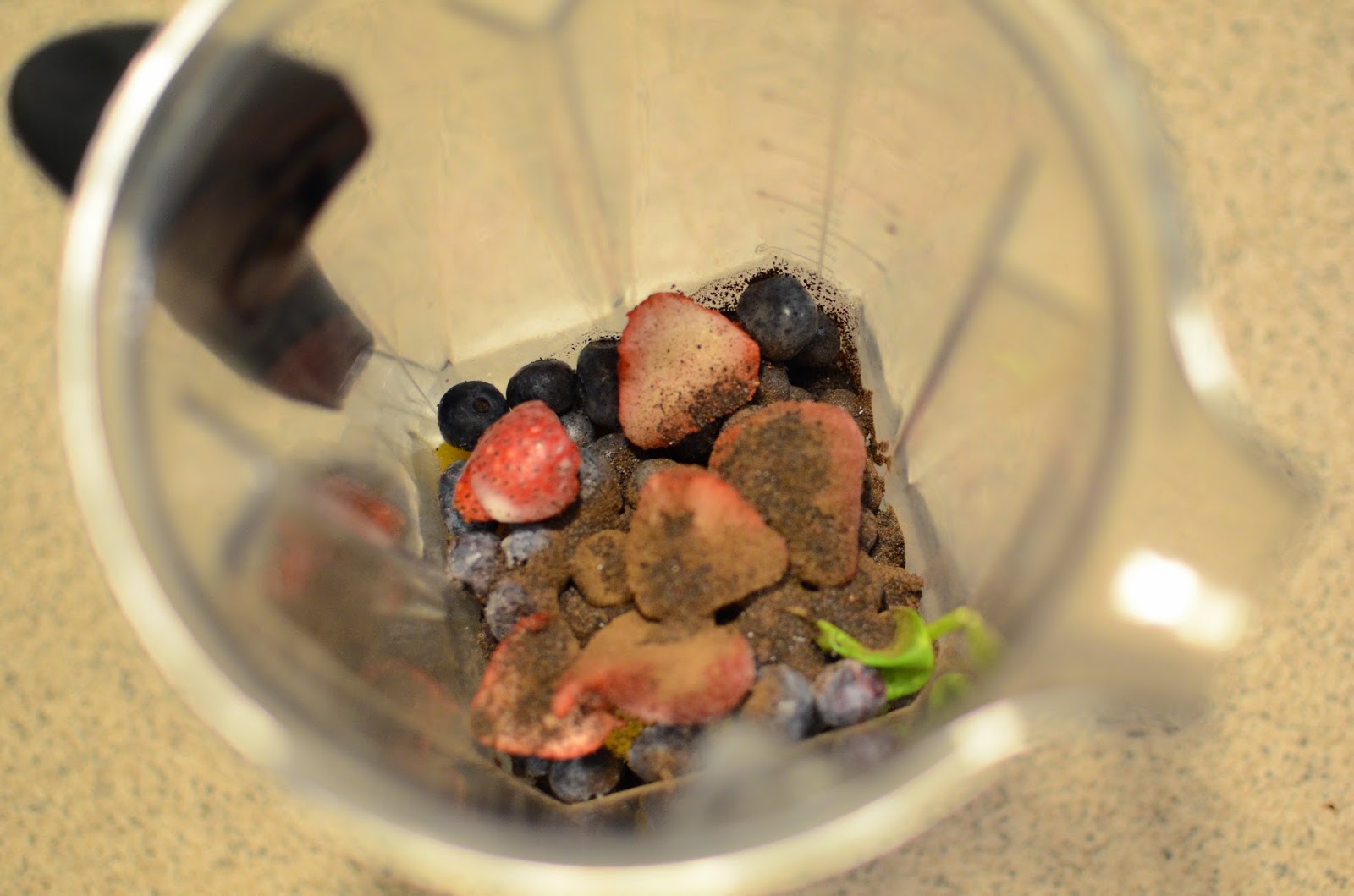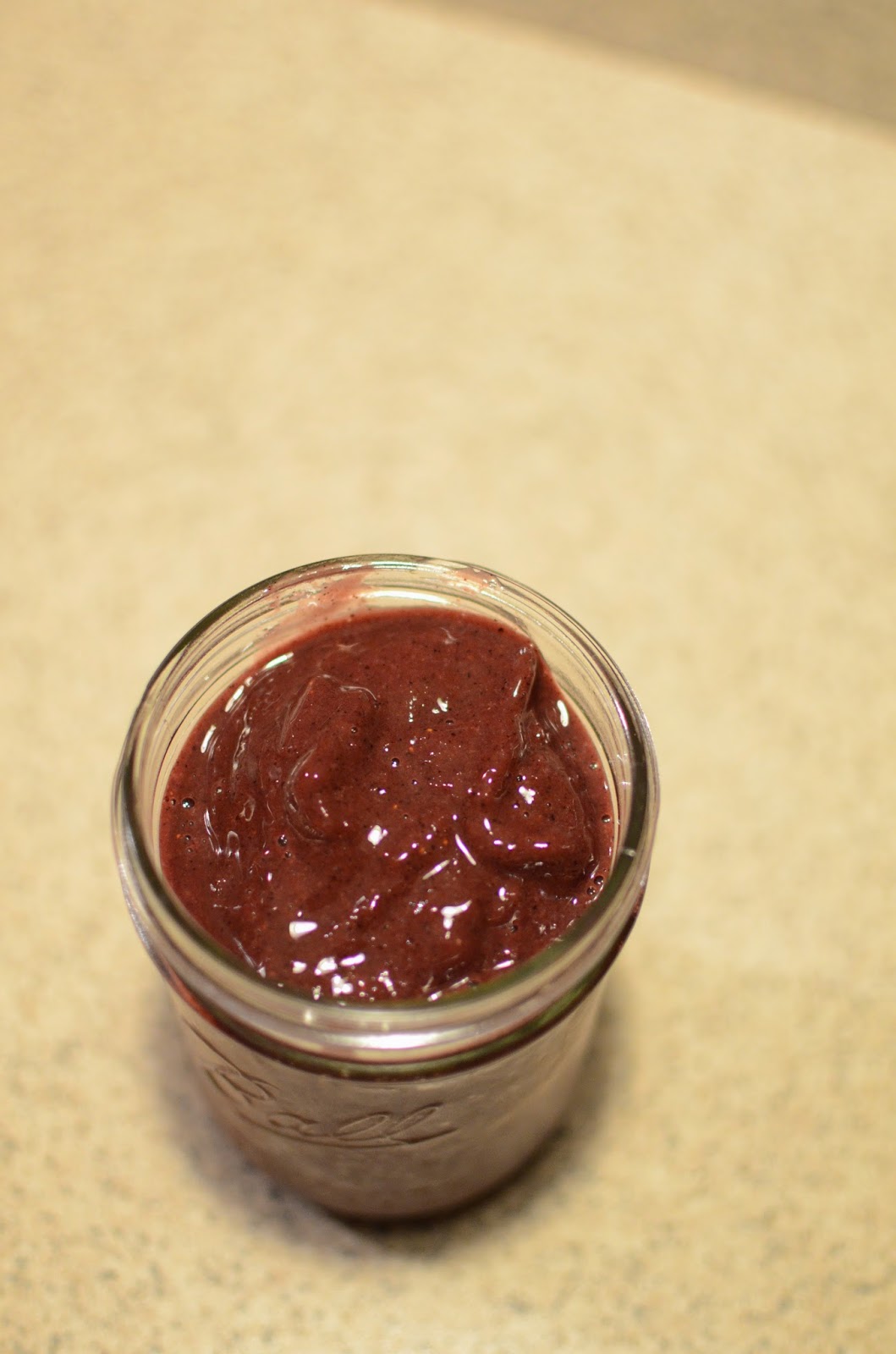 pair this smoothie with a piece of fruit and some almonds for a great mid-afternoon or post workout snack or a great light lunch! so quick and easy!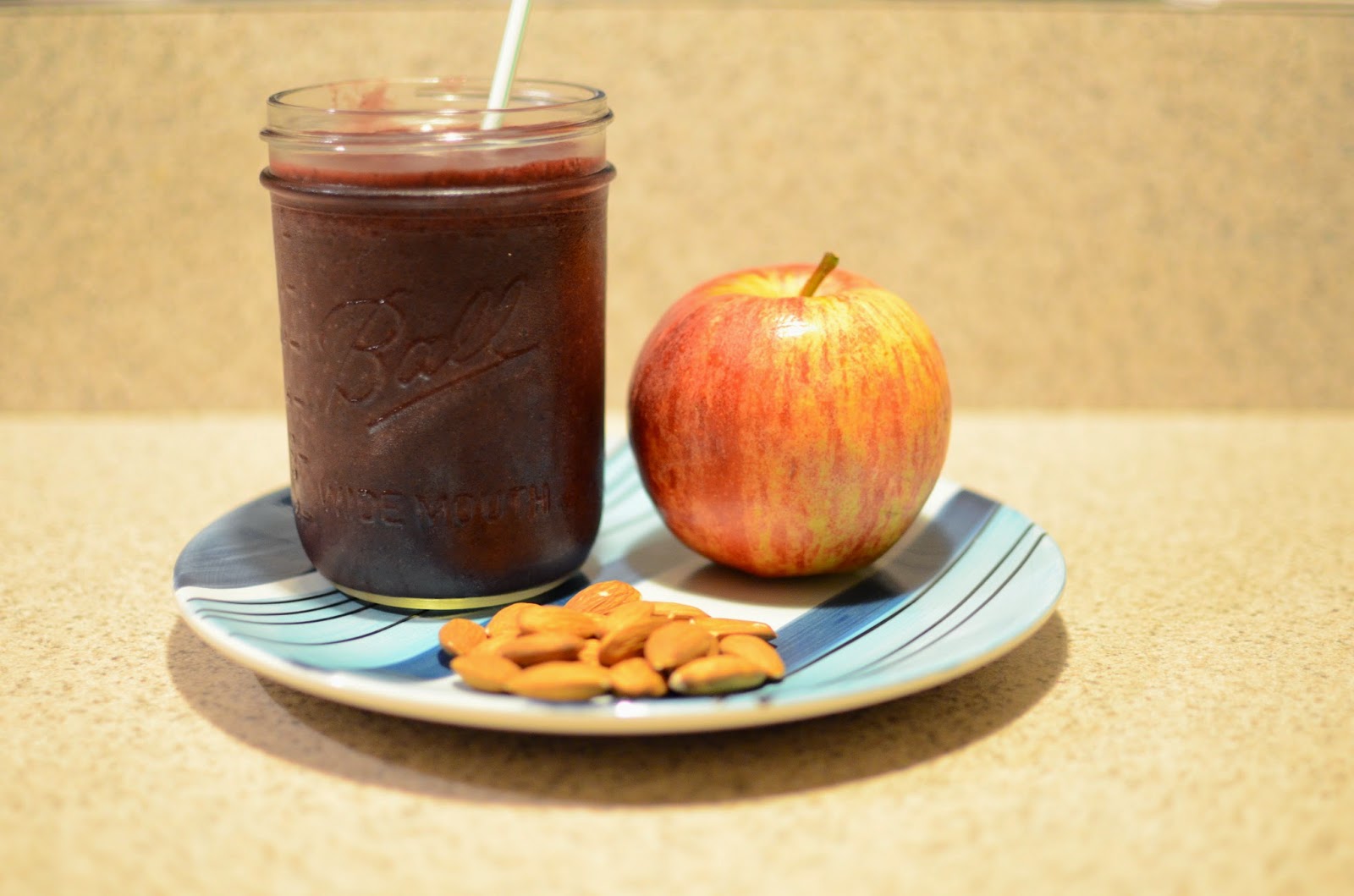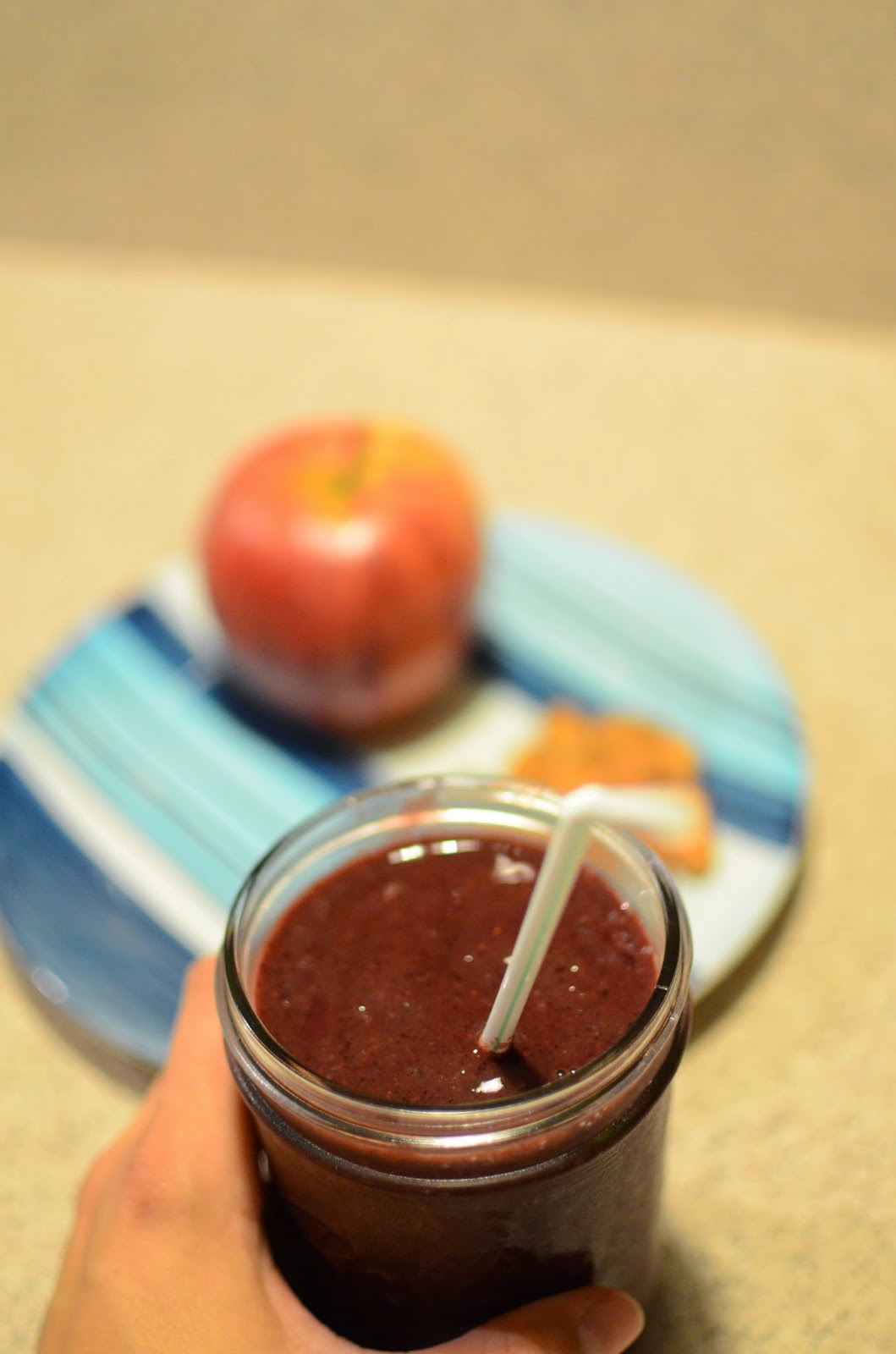 and here's the best part...you can get a
free trial of the aloha daily good greens blend box
to try at home! all you need to do is pay shipping, and they'll send you a box of 6 packets (two of each flavor!). you'll also have the benefit of being auto-enrolled in aloha's monthly subscription, so you can get the daily good in your mailbox every month! there are a ton of different ways to incorporate aloha into your daily routine, and you'll feel awesome for doing it!
what are some things you do to stay healthy? have you ever tried a dried green juice powder like aloha?