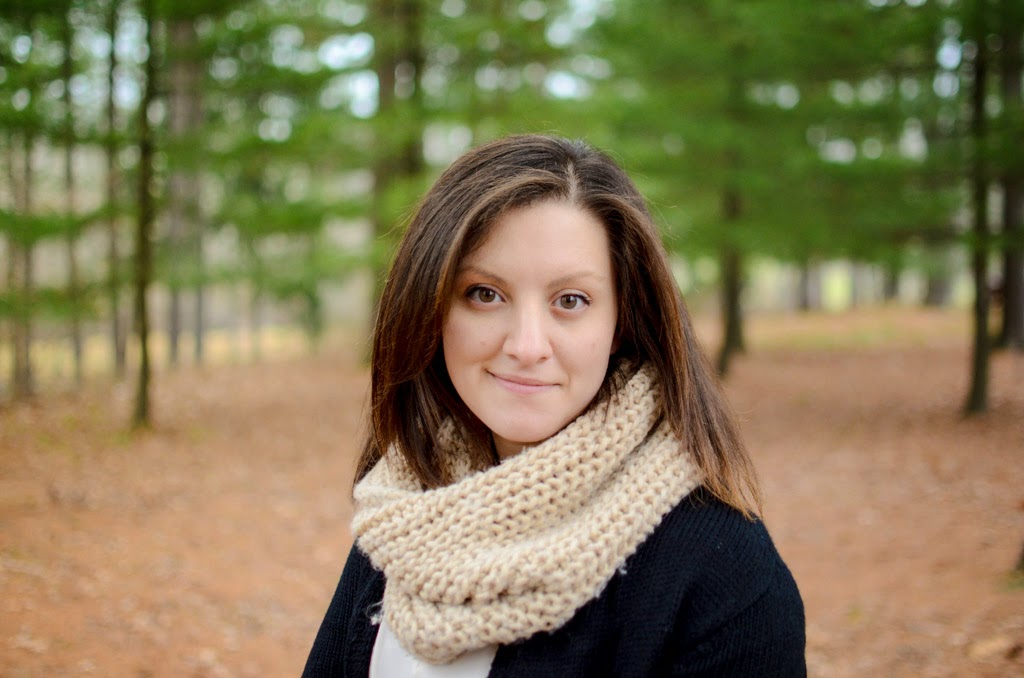 mark, natalie, and aj were all home for the holiday last weekend, so we took advantage of that fact and snapped a few family portraits after church on sunday (will be sharing those soon!). and because we were in a pretty setting and i had a somewhat willing photographer in aj (ok, ok, maybe i forced him a little)...i took advantage of the opportunity to have some photos taken that i didn't need my remote for!
i am a big fan of filling my closet with staple pieces and colors. i am a neutral girl, through-and-through, but i also like to shake things up with interesting details and color here and there. my mom requested that we all wear jeans and black, grey, or cream, so i opted for my favorite skinnies
(which now have a hole in them....nooooo!)
and a cream blouse and drapey black cardigan. simple, yes, but the zipper detail on the sweater and lace details on the blouse (which are hidden by the cowl) shake things up just a bit, i think!
can we also take a second to talk hair? aj's grandmother recently told me i have "the best hair" and i couldn't help but laugh. i have a love/hate (mostly hate) relationship with my hair. it's super thick, super coarse, grows like molasses, breaks really easily, and has a total mind of it's own. i've never been able to just let it air dry (or just blow dry, for that matter), and instead have always needed multiple hot tools to tame it.
earlier this fall, in an effort to make it more manageable, i had my hair dresser give me a loose perm. again, love/hate. yes, i can just throw product in it and go if i want to, but i have yet to find a product that holds my curls the way i want them (as soon as my hair dries it now turns into a less-than-curly poof), even though when i use a curling iron on it, it holds curl like a boss. see? total mind of it's own.
i'm also in the process of attempting to grow it out, and doing everything i know to do to make it happen faster...i'm on biotin, vitamins, not shampooing every day, trying to avoid heat styling when possible, etc, etc, etc.
so, enjoy these photos of yours truly (the real star here is the pretty little pine tree forest!) and if you have tips on how to tame curls that won't cooperate, how to make your hair grow faster, or how to soften the coarsest hair you've ever met, help a sister out.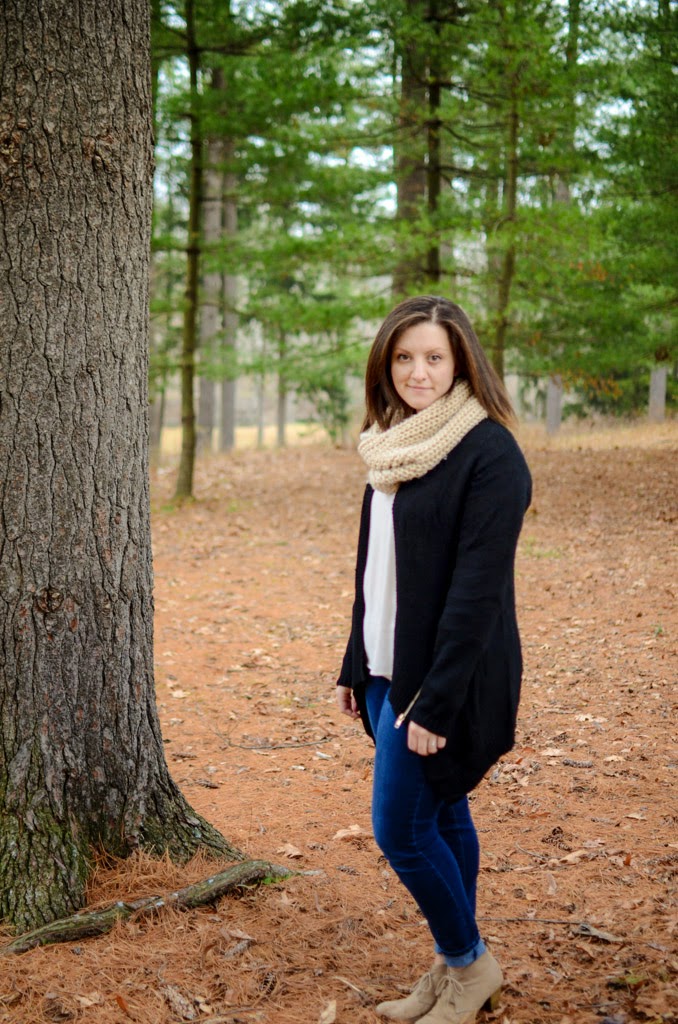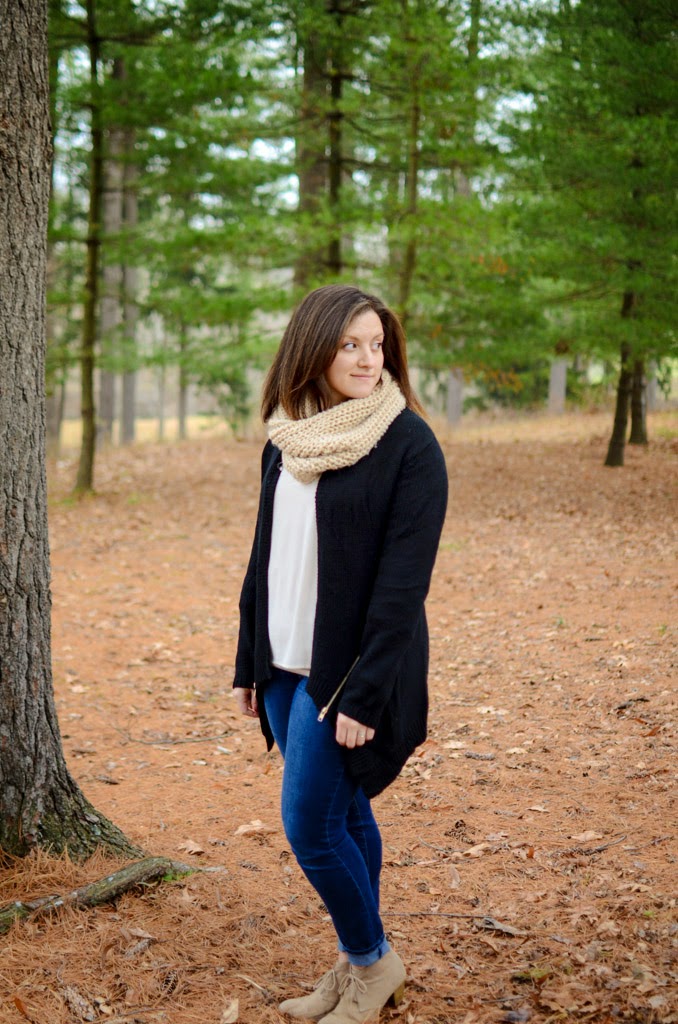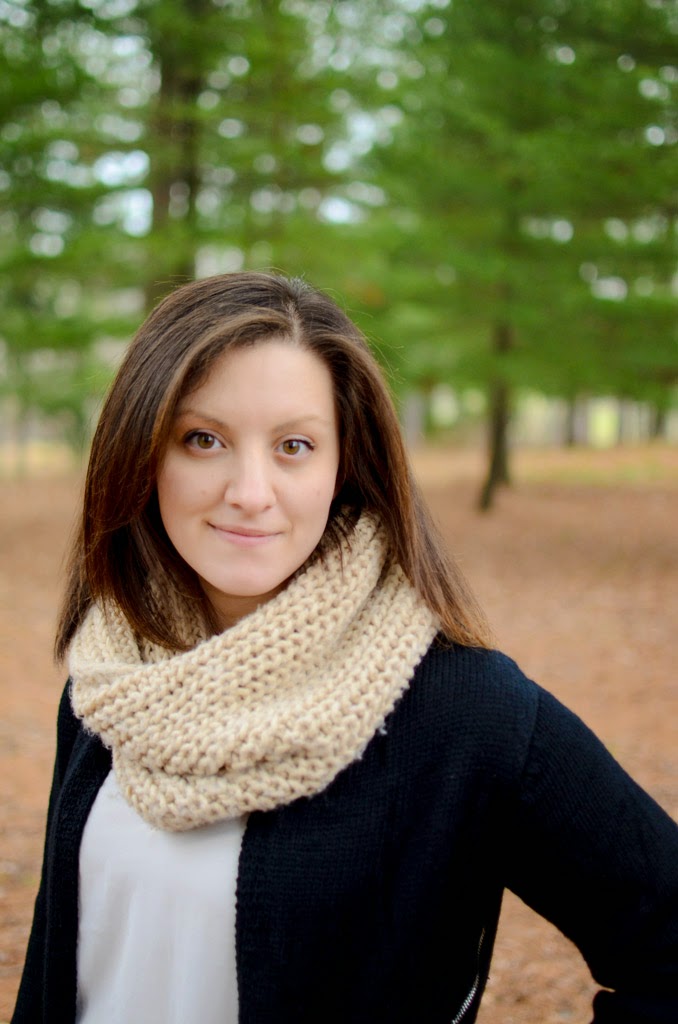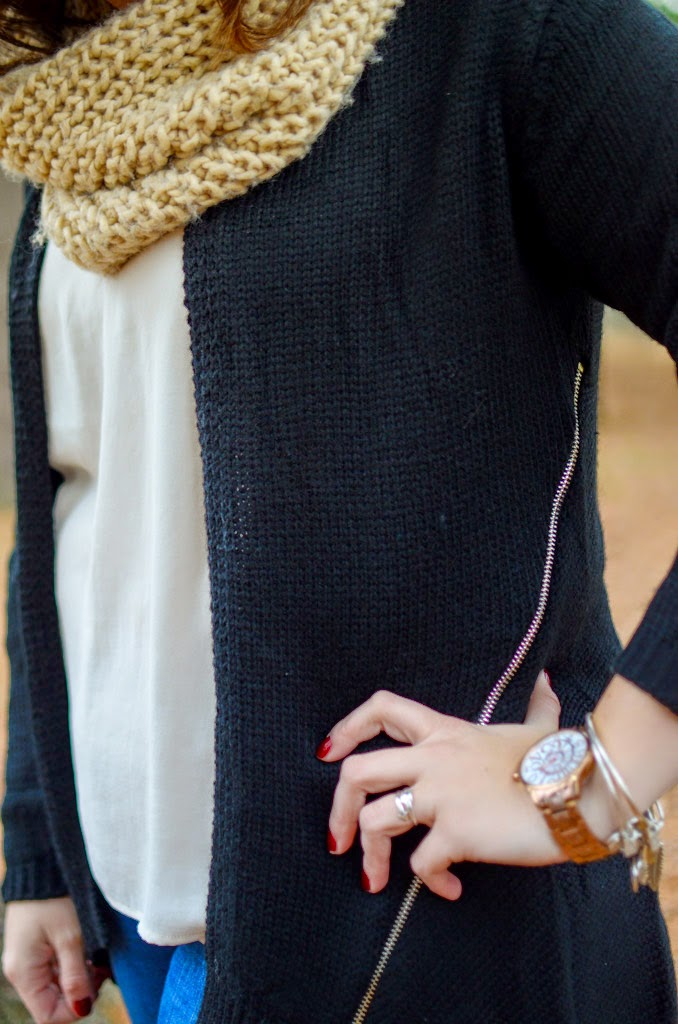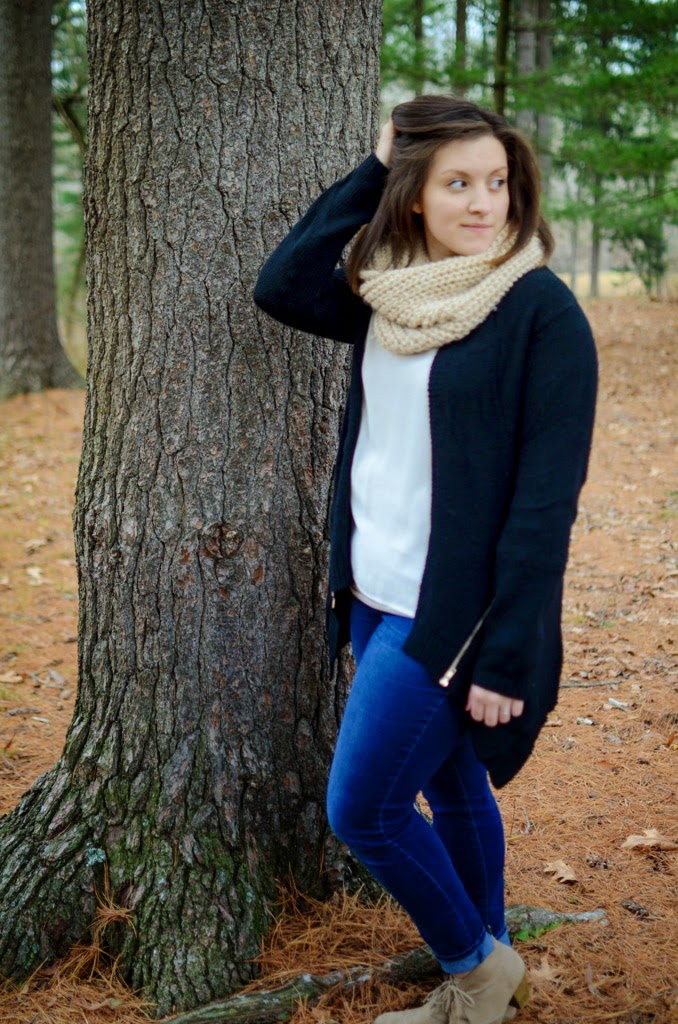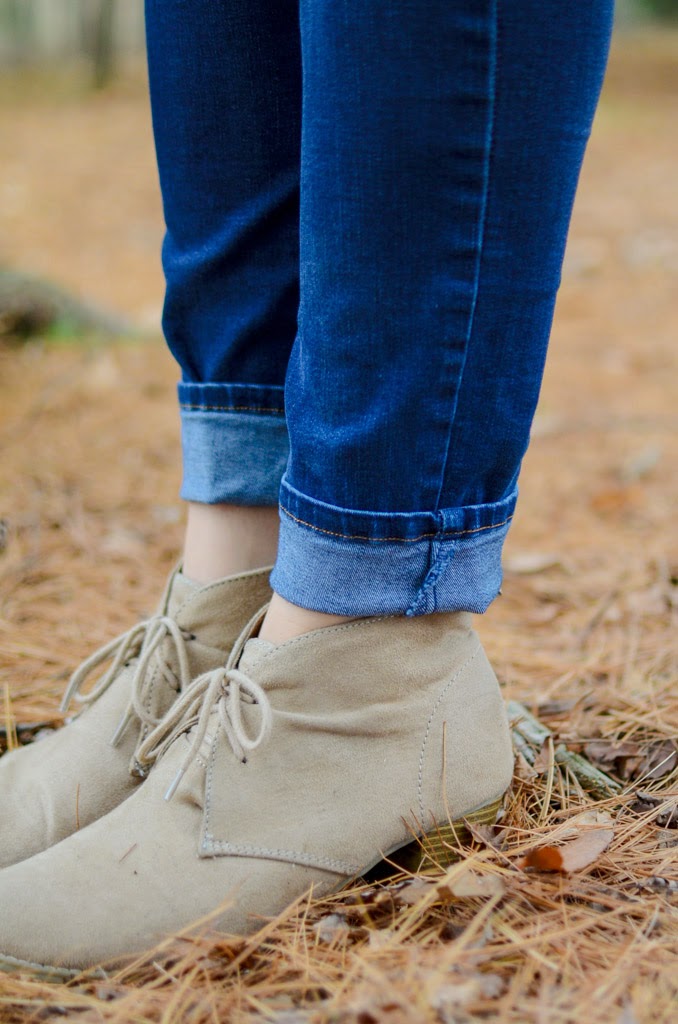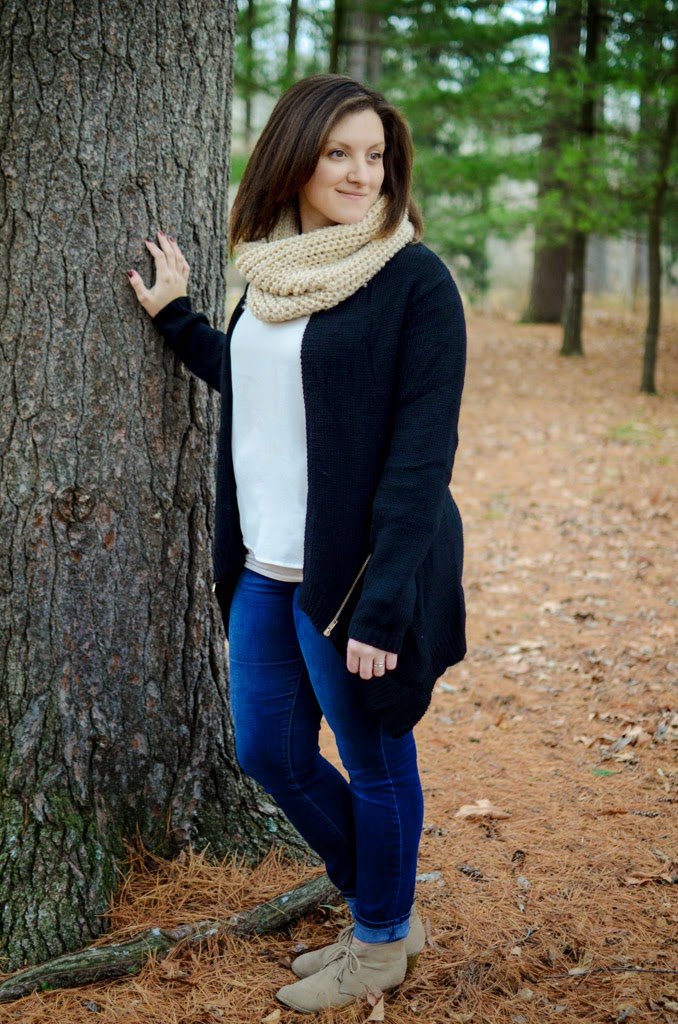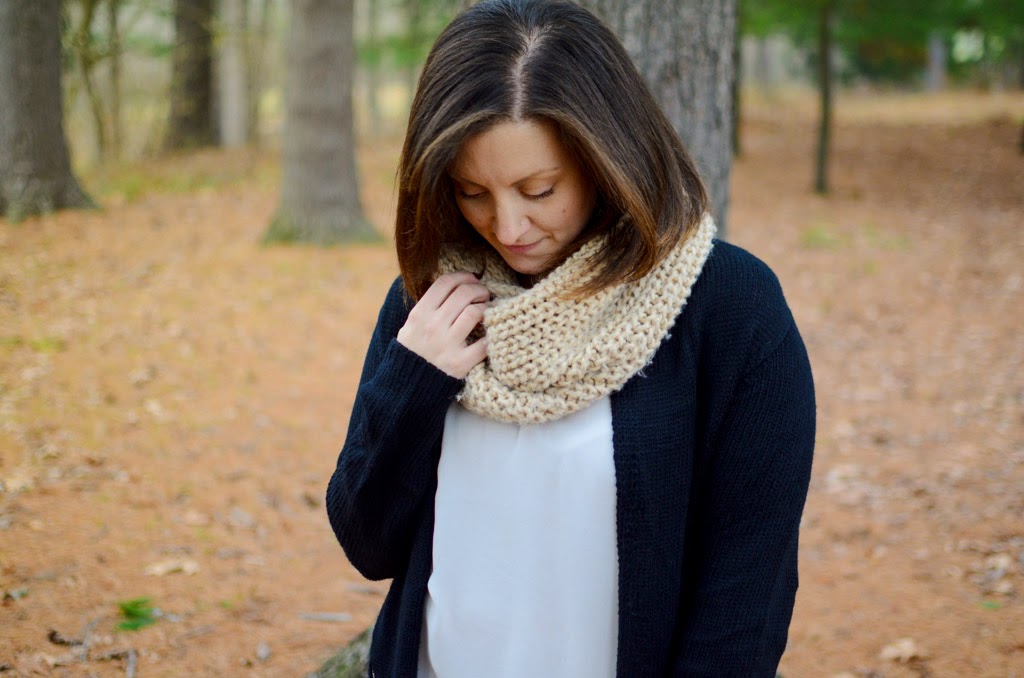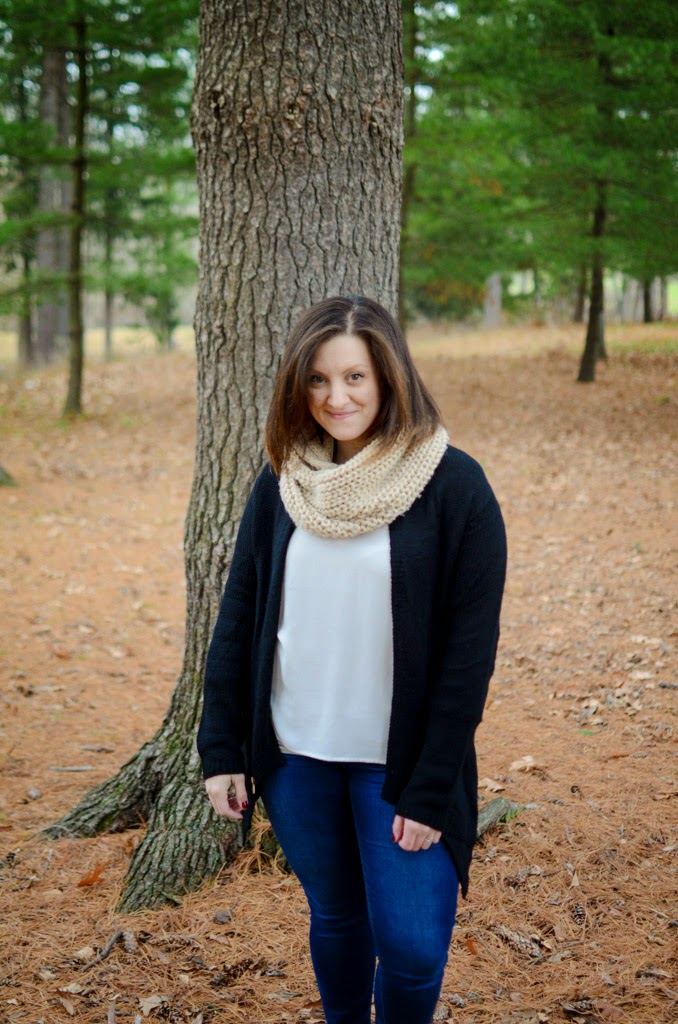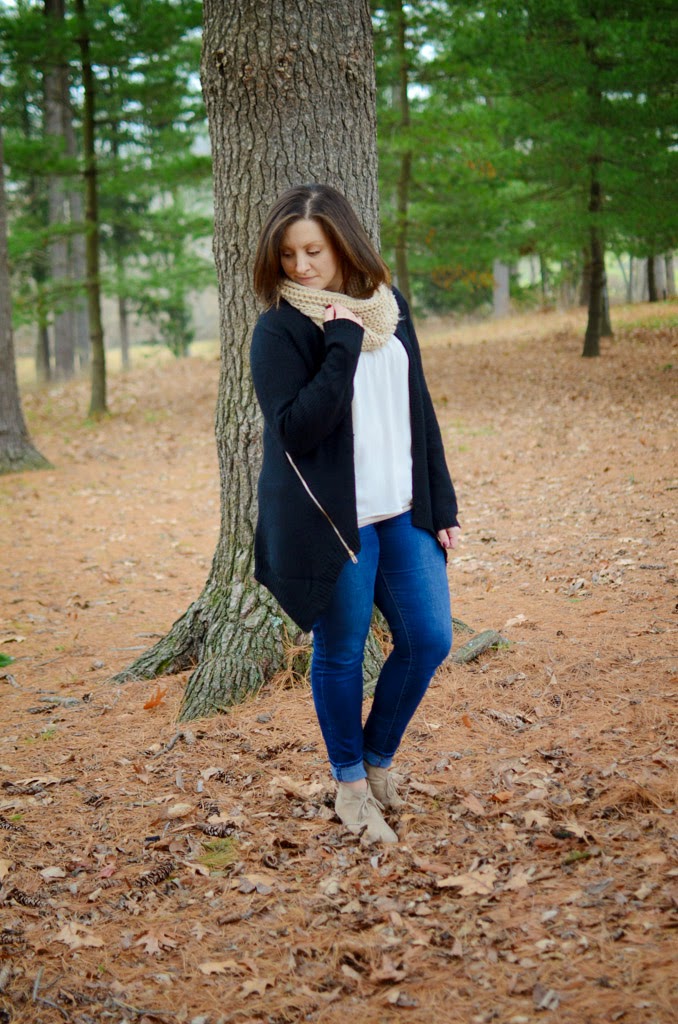 jeans // old navy
blouse // forever 21
camisole // forever 21
cardigan // dress up
cowl // modena
watch and bracelets // betsey johnson & alex + ahi
shoes // gap