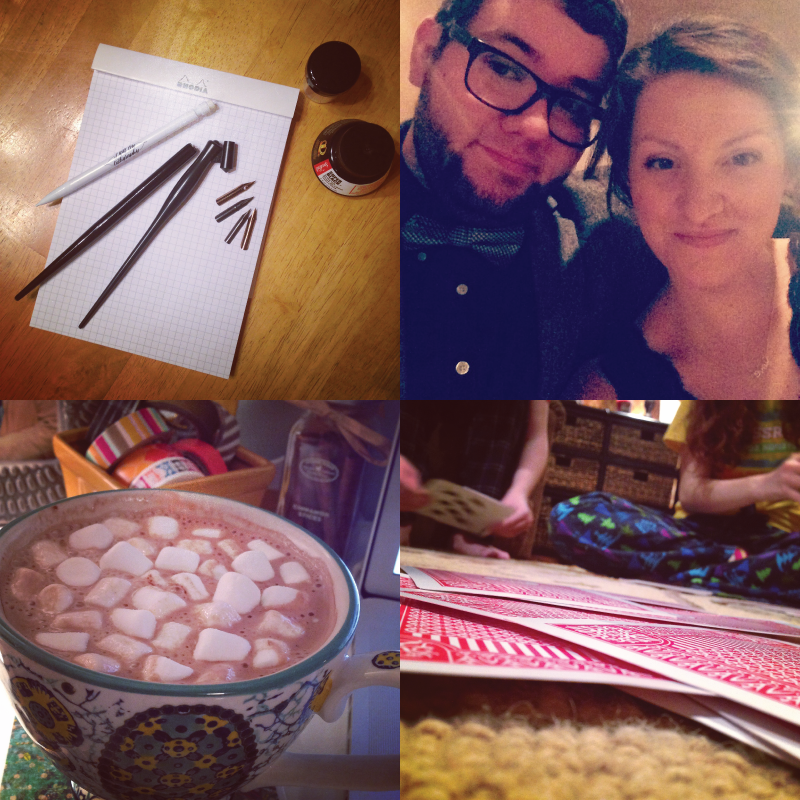 well, we're into the throes of december...i can't even believe that christmas is just a few weeks away! it still doesn't totally feel like christmastime to me yet, but the season is starting to creep in, and i love it!
happenings:
+ aj's cousin nora got married last weekend and everything was just beautiful!
+ i've been taking melissa esplin's i still love calligraphy class and it's taught me so much!
+ i spent thursday shopping for christmas presents, and having a few of these in my purse was a life saver!
+ i got the most magical blanket at restoration hardware on my shopping trip. i basically just
always
want to be wrapped up in it!
in case you missed it:
+ check out my holiday gift guide to discover some great small businesses and
take
advantage of some deals!
+ what do you
stock your bag
with when you have a marathon shopping day? i love tossing in a few
luna bars
!
+ a little
b&w style and hair prob
s happened on wednesday.
+ courage was
born
on christmas day.
+ as always, i started this week with a
grateful heart
!
don't miss these:
+ i'm in love with emily's christmas movie picks.
+ samantha's for-her gift guide is a great round-up of pretty, simple, and polished girly gifts!
+ daisy offered up some great tips for how to multitask without drowning. so pin-worthy!
+ i love madison's thoughts on advent and the fact that we need to be willing to
receive
the tasks god has for us and be a blessing to others!
+ beth's crush of the month giveaway features these adorable wooden trees!
happy weekending!