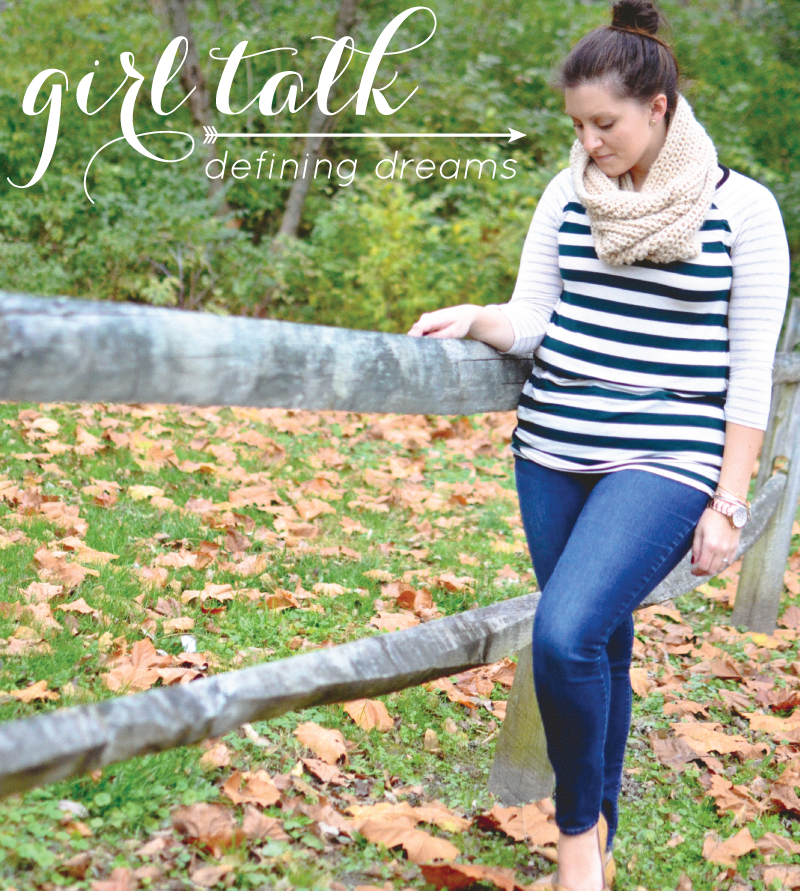 when i was little, my answer to "what do you want to be when you grow up?" was always the same: a pediatrician. except for a year in elementary school where i decided that being a dolphin trainer sounded really cool, i never wavered from my medical dream. but then, somewhere into my second year of pre-med as a biology major, i realized that i really didn't like science all that much. i changed my major and eventually got a masters degree in education. and today, my life and my dreams and my passions look very different than what i would have guessed five years ago.
my mentor and i are working our way through mark batter son's
the circle maker
right now. it's a great book, and even better when you read it with someone else, specifically someone who will really push and challenge you. chrissy is not only a great voice of truth and encouragement, but in just the few weeks that we've been meeting, she's pushed and stretched me.
the hardest thing for me about defining those dreams is actually putting them out there. because it's scary! a lot of my goals revolve around my online life. and articulating that to someone over a cup of coffee puts my stomach into knots, because what if they don't understand it? what if they don't get this part of my life or how it could be sustainable? ultimately, my heart's desire is to honor god with anything that i do, to be so in tune with what he wants for me that i'm not afraid to speak life into my dreams when i know that they are from him.
if you're not familiar with
the circle maker
, it's all about how praying boldly and dreaming big can transform your walk with jesus. our god is huge, and our prayers should be huge too.
god honors bold dreams, and bold dreams honor god.
we've probably all heard (or felt) someone say that something was "too small" to bother god about. but i like to think that god is delighted when we pray for and thank him for both the big and the small. those small prayers, for the small graces like a good parking spot or a coffee date with a friend are important. they are the daily reminders that god loves to shower us in blessing. but the big prayers, about a future or a move or a financial decision or a relationship, or whatever it is for you, those are the ones that give god the most glory.
so don't be afraid to ask for what seems impossible. don't be afraid to define the big dreams.
god is for you
and he will delight in showing you his power when you dare to pray with boldness. so define the dream, circle it in prayer, and then get ready. because if you do pray, anything could happen.
have you read
the circle maker
? what are you circling in prayer right now?