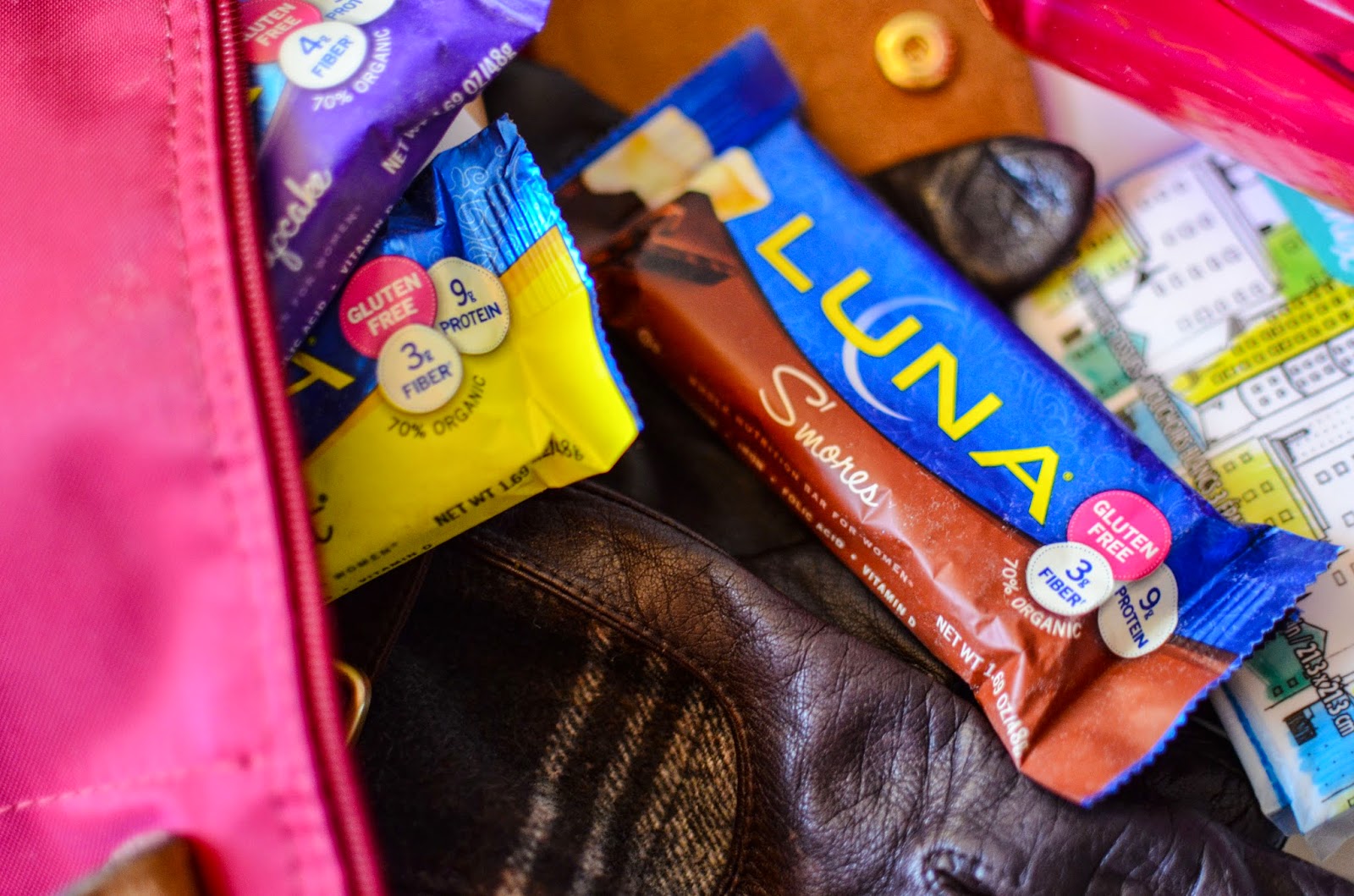 thanks so much to luna bar for sponsoring today's post! check out luna's new and improved line of gluten-free bars today!
i don't know about you, but i love to shop! for me, holiday shopping is especially fun. i love shopping for other people and i'm totally frugal and rarely pay full price for anything, so i love how many deals you can find during the holidays! i'm actually spending today at the king of prussia mall trying to knock out most of my shopping, and those long marathon shopping days require some serious pre-planning.
beyond just figuring out my shopping list, i've been thinking all week about what i'm going to wear...it needs to be comfortable and cool, because walking around a mall all day can get warm. thinking through which shoes and what bag to take is important too! (please tell me i'm not the only one who does this?) and then, there's what i need in my purse for the day. if you're new to a marathon shopping day, let me help you out...here is a list of some must-haves to keep you in your best shape for shopping!
a lightweight bag or cross body (it's going to be on your shoulder all day!)
a bottle of water...don't forget to stay hydrated
some snacks
(so important...you don't want to spend a ton of money on mall food all day!)
a pack of tissues
lip balm (apparently i've been under a rock, but i just discovered the wonder of baby lips)
hand lotion
your wallet...hey, might seem obvious, but you never know!
one of my favorite snacks for throwing in my bag at any time, but especially for long days are
luna bars
! luna got me through a trip to disney a few years ago, and ever since then, i've been hooked! they're made with 70% organic ingredients, have no artificial preservatives or flavors, are filling, and are under 200 calories! oh, and did i mention that they're delicious? flavors like s'mores and the new chocolate cupcake are pretty much to die for. and now, luna's regular line is totally gluten free! the bar was already almost free of gluten, so luna went the extra step to remove all traces so that our gluten-free friends could enjoy these yummy bars!
luna bars are an ideal snack for someone who's on the go this holiday season. easy to toss in your purse or glove compartment, don't forget to plan ahead and then reach for a
luna bar
when the mid-afternoon munchies kick in and you are in the middle of buying your aunt rita's christmas gift! also, be sure to look for the pink emblem on the wrapper that denotes the new gluten-free recipe, and definitely try out the newest flavor, chocolate cupcake! (for real, yum!)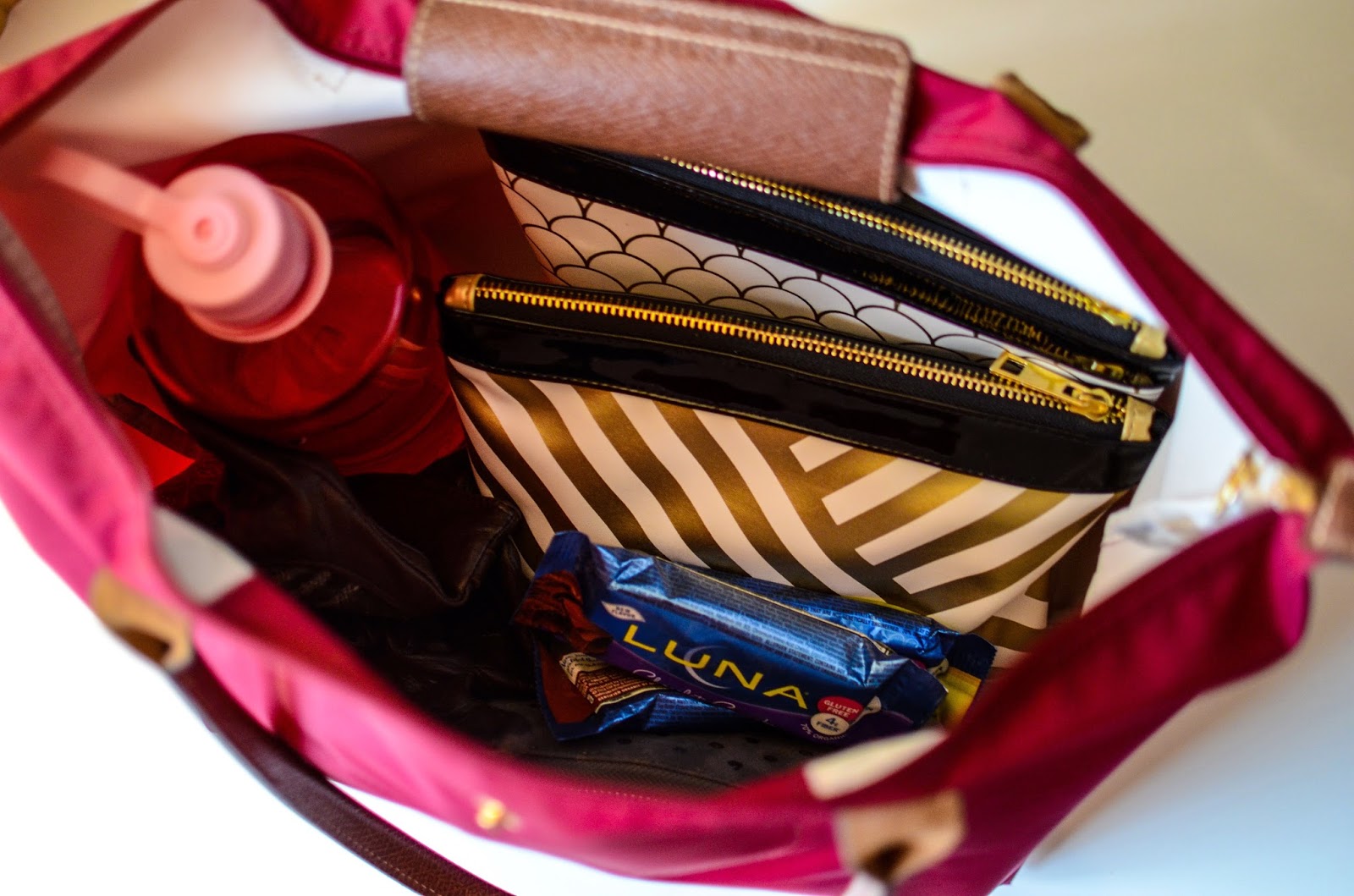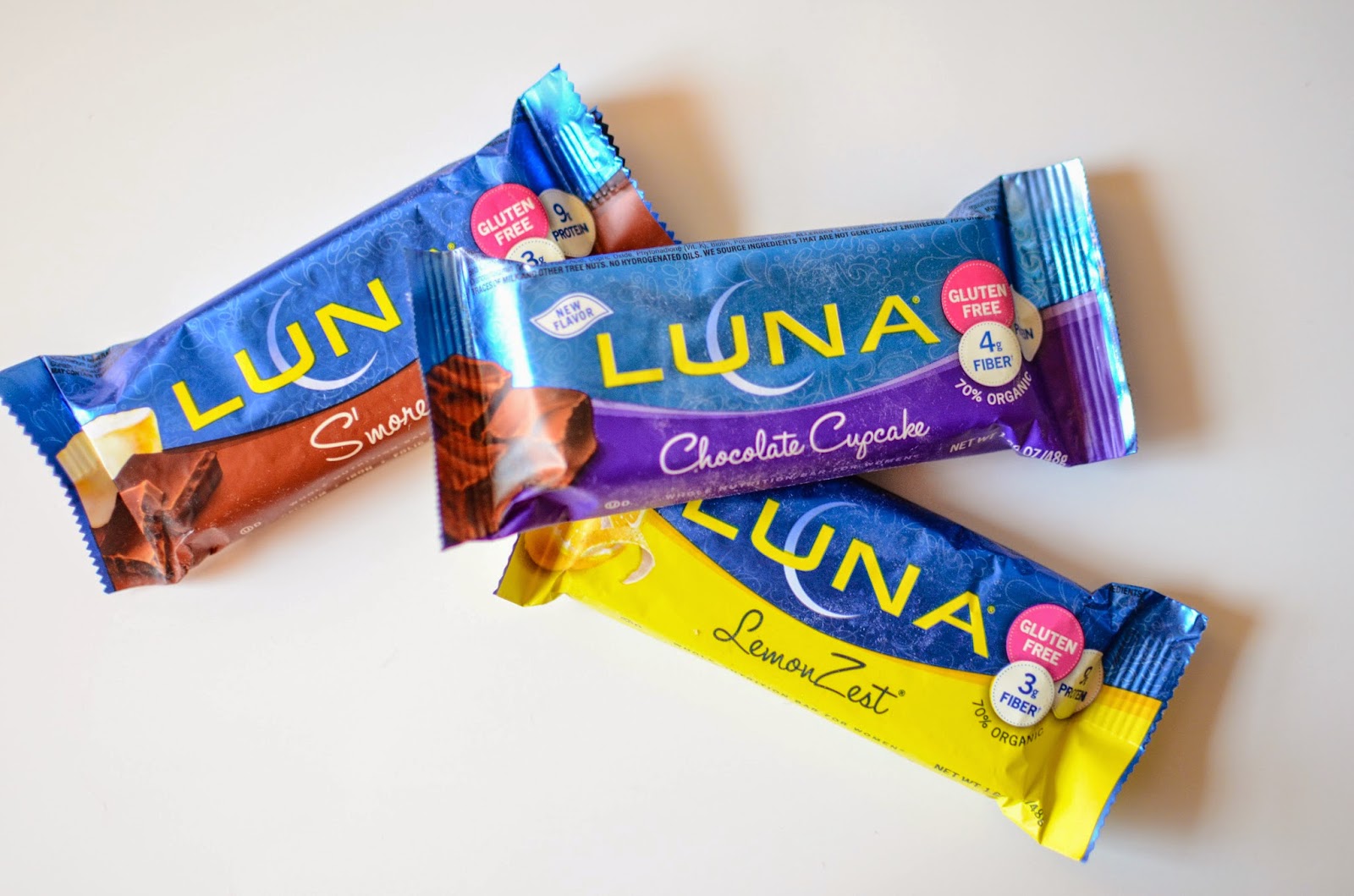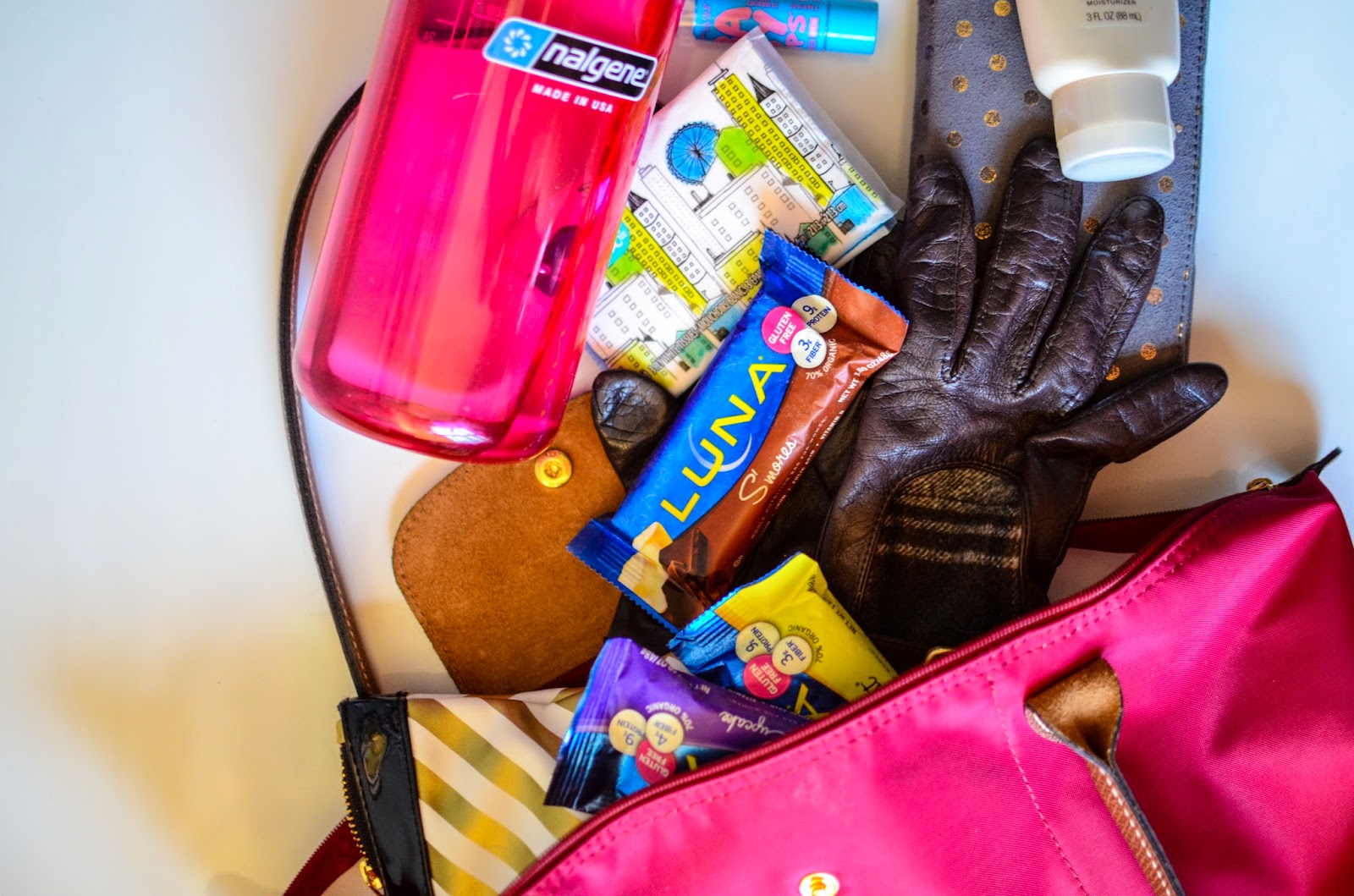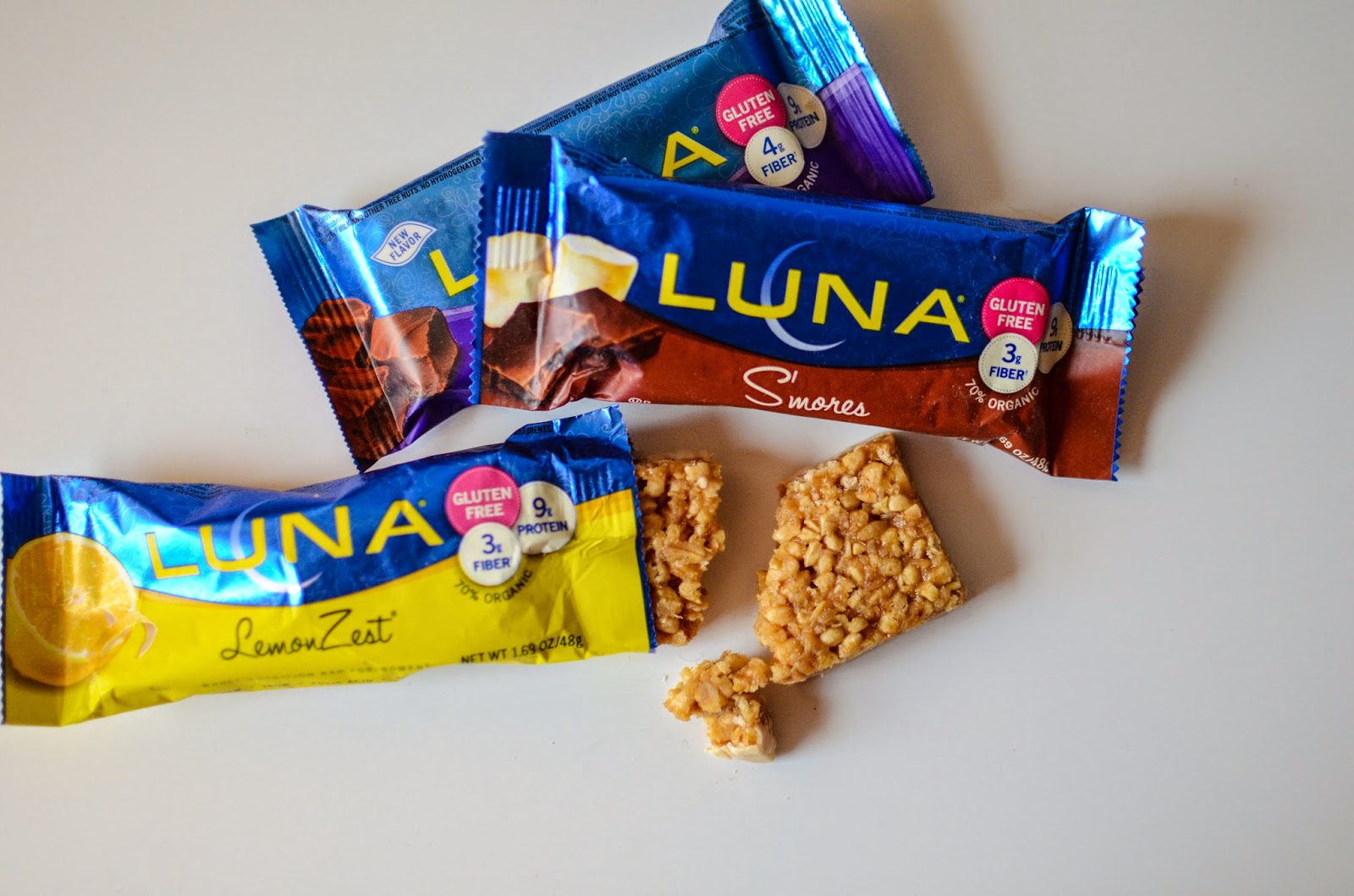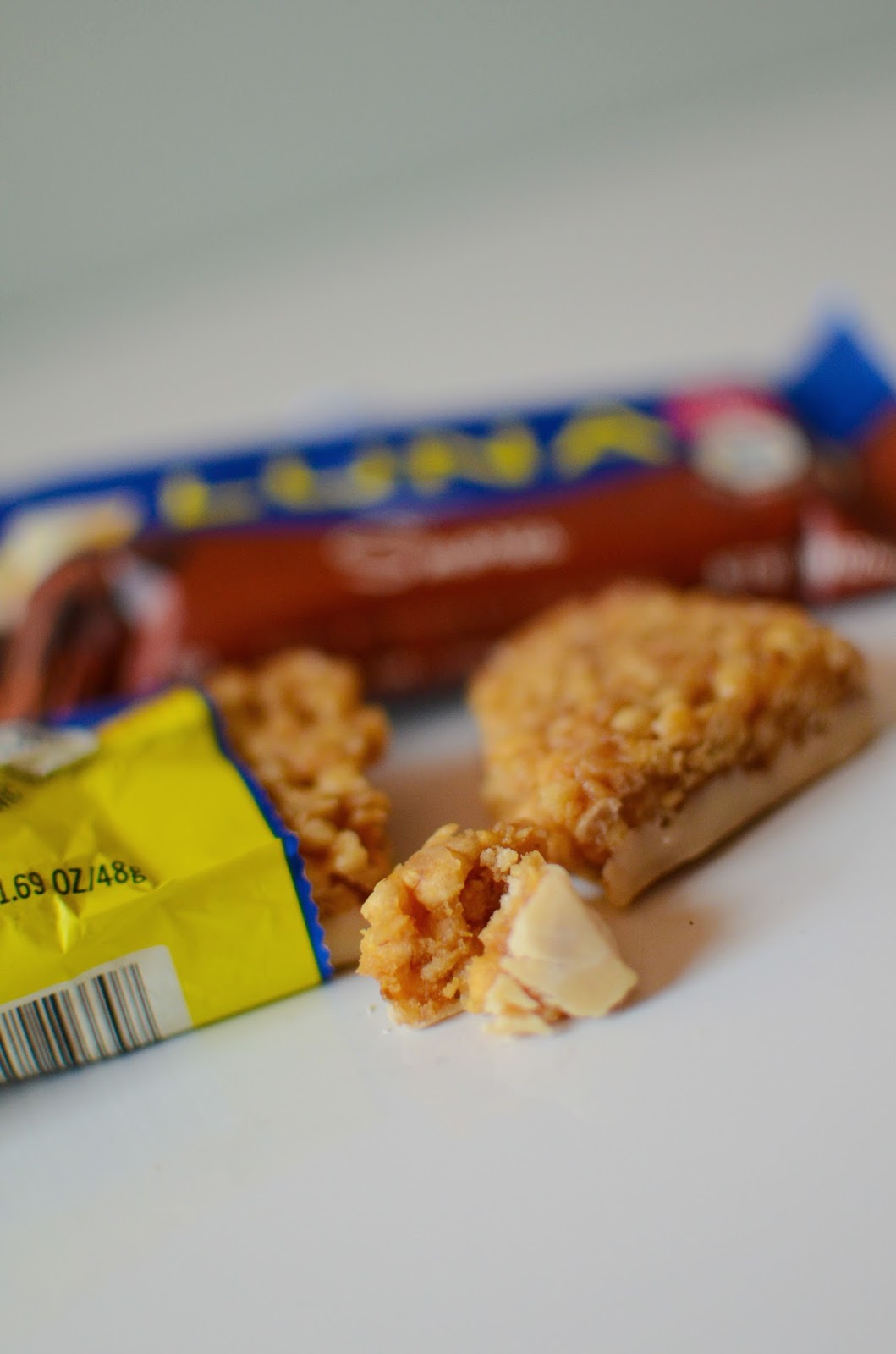 and as a special offer for heavens to betsy readers, luna is giving away a sample pack of their gluten-free bars! all you have to do to enter is head over to the
luna bar site
and then come back here and tell me what your favorite flavor is, or which flavor you're dying to try! we'll select one lucky winner to receive a sample of the new & improved luna bars! good luck!