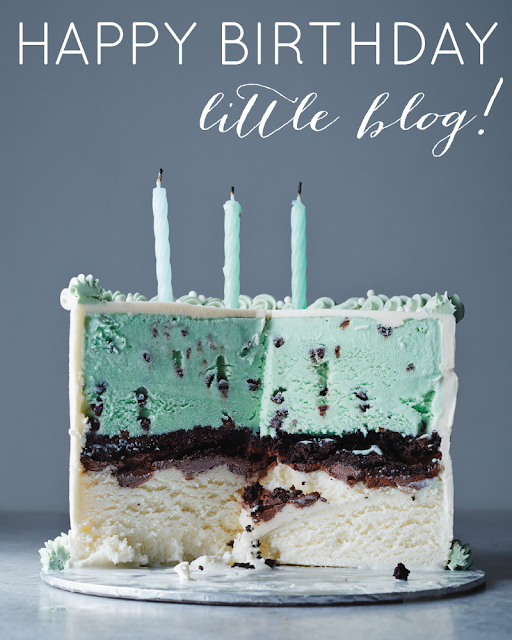 i'm completely and without a doubt awful at remembering my blog's birthday. if it were my child, i'd be the worst mother imaginable. i've tried to celebrate the milestones, but i've just not been awesome at it. as in, i've written blog birthday posts for its
one year
(one month late) and
two years
(again, a month late, and this time, i just owned it and named the post "fail"), and by year three, i just didn't even bother. i vaguely remember thinking "my blog turned three!", but by that time, it was october and it would have been closer to a three and a half year celebration...which is lame.
but hey, i'm hitting the milestones, right? i made good on the five year mark!
the other day, as i was thinking about these last five years of blogging, i went back to my very
first post
...its fun to see how my writing style has changed in some ways and stayed exactly the same in others. its also fun to think about how this blog has grown and morphed over the past five years.
back in 2009, when i started writing, it was because i had recently discovered
love, taza
(back when it was the rockstar diaries) and had been almost creepy-stalking her blog (don't give me that judgmental look, you know you do it too). i had come to the realization that blogging was pretty cool and that i was going to start...even if no one read it but my mom (thanks for reading back in those days, mom!)
this space was called
at the well
then, and i used it as a way to keep my family updated when i was away at college and a space to share my budding interest in photography. i remember those first few months, well actually, years, of blogging...getting excited about 1,000 pageviews in a month, being scared to post a link to my facebook because people might actually read what i've written,
then, over time, it started to grow...i changed it's name, and the design (about 5,000 times) and i branched out into the world of sponsorships and partnering with other blogs. i've met some great friends, and i've learned an incredible amount about blogging and coding and marketing and more! it's been a crazy, fun five years, and i love that this site and this community is part of my life.
so, to celebrate this milestone, for the entire month of july, i'm offering 50% off of all ad spaces with the code "fiveyears"! i hope you'll celebrate this blog milestone with me and hang out on my sidebar!