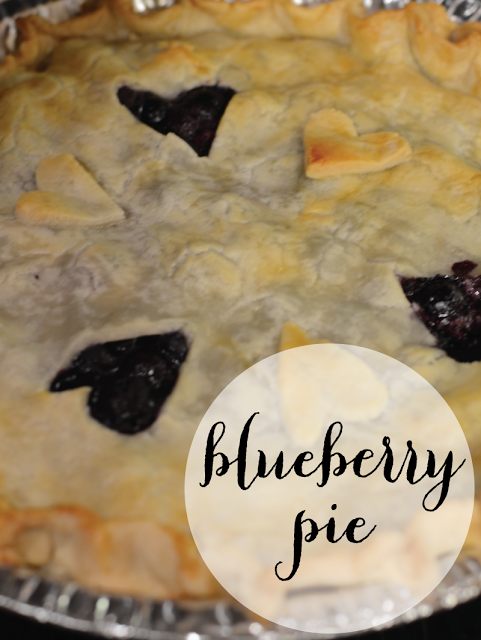 this one is a classic. last week, i shared a recipe for strawberry rhubarb pie, and in my book, blueberry is right up there with it for best summer pies to take to a picnic! (yes, i just said that in my head as if it were a category at the oscars)
i've said it before and i'll say it again...pies are incredibly easy to bake! so deceptively easy in fact, that everyone will be like "oh my gosh! you made this pie?! you're such a talented baker!" and you'll be all "hehehe they have no idea! i'm just going to pretend like i'm the next ina garten...." in your head, while obviously wearing a humble smile and shushing off compliments.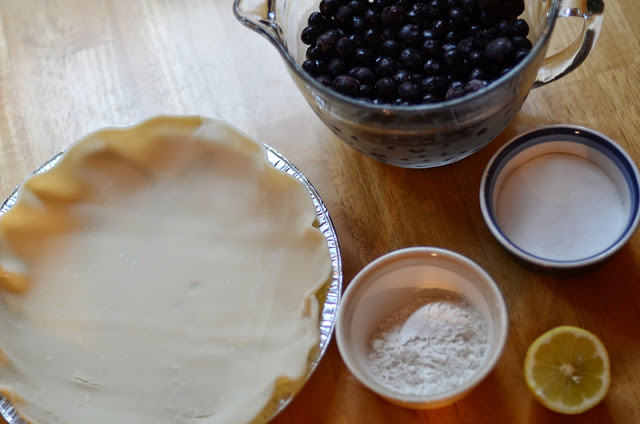 ok, enough of my chitchat...
here's what you'll need:
6 c (abt 2.5 pounds) blueberries (i typically use frozen, but fresh works as well!)
1 tbsp lemon juice
1/4 c flour
1/2 sugar
1/4 tsp cinnamon
2 tbsp butter, cubed
2 pie crusts
(i use store-bought rolled-up pie crusts but you can also make your own!)
1 egg white
first, mix the blueberries, lemon juice, flour, sugar, and cinnamon in a bowl until combined.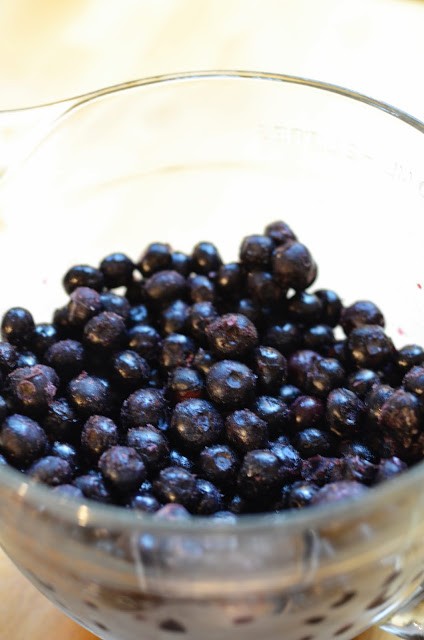 then, press your pie crust into a pie plate (a 9" plate works well for this recipe). then, pour the filling mixture into the pie crust, spreading it out evenly.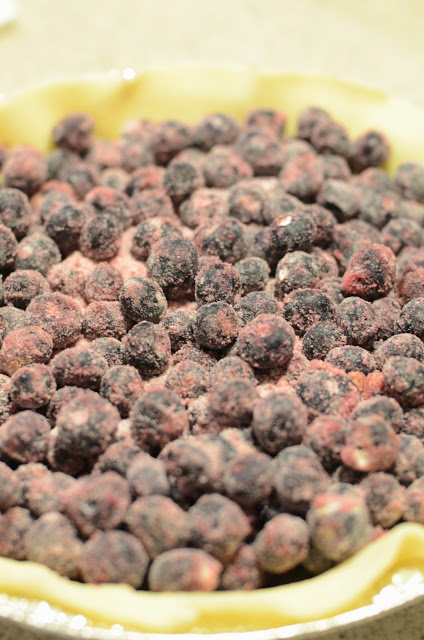 dot the top of the pie with the cubed butter and then cover the pie with the other pie crust. i like to take this opportunity to do a little pie art and cut hearts into the top of my pie crust! if you're not into pie art, you'll want to score your pie crust about 3 or 4 times so that steam can escape while it bakes.
if your pie dough is not firm, then place the entire pie into the refrigerator for about 30 minutes now.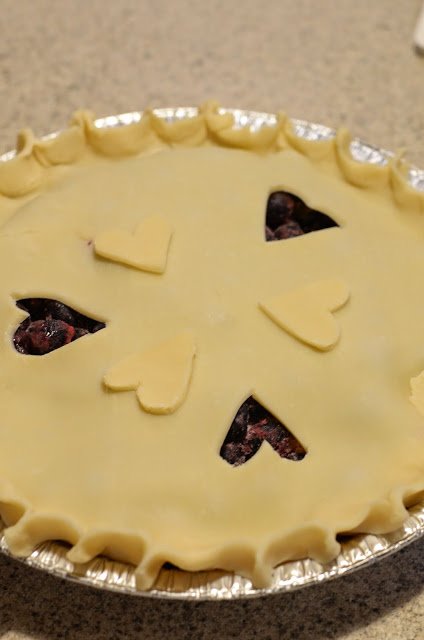 close the edges of the pie by pinching the dough together with your fingers and brush the top with an egg white. then, collar the edges with foil to keep them from burning.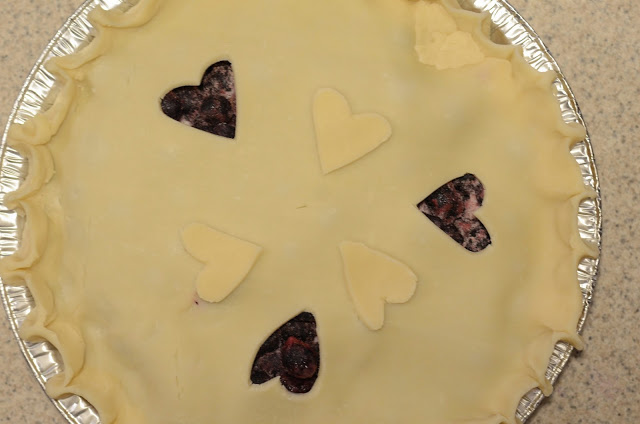 set your oven to 425ºf and bake the blueberry pie at this temperature for 20 minutes. after 20 minutes, decrease the temperature to 350ºf and bake for an additional 30-40 minutes.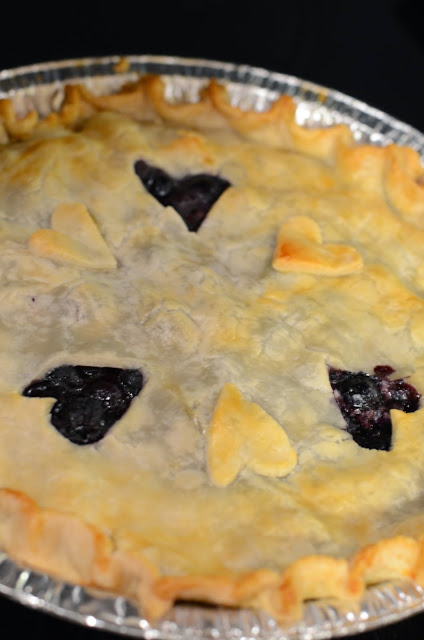 allow your pie to cool before serving, and then watch as it leaves the pie plate within seconds! this is a popular one, so don't expect to have left overs.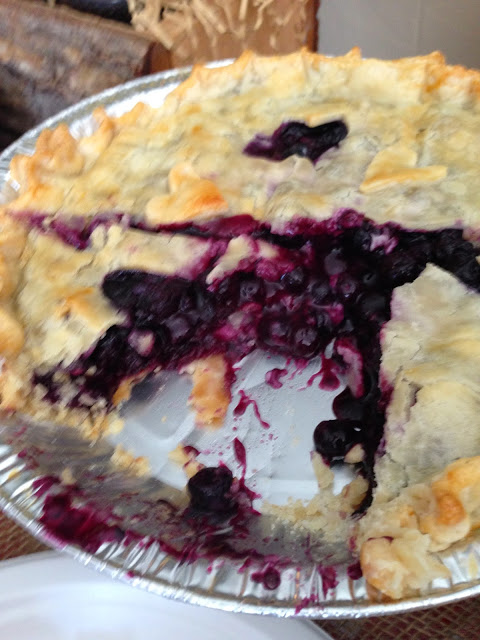 what's your favorite pie or summer dessert to make or to eat?