last week, my family went out for a night at the ballpark. reading is home to the fightin' phils (formerly the reading phillies, which, in my opinion, is a much better name for them), and going out to games has been a tradition every summer since i can remember. this was my first evening out this year, but hopefully it won't be my last.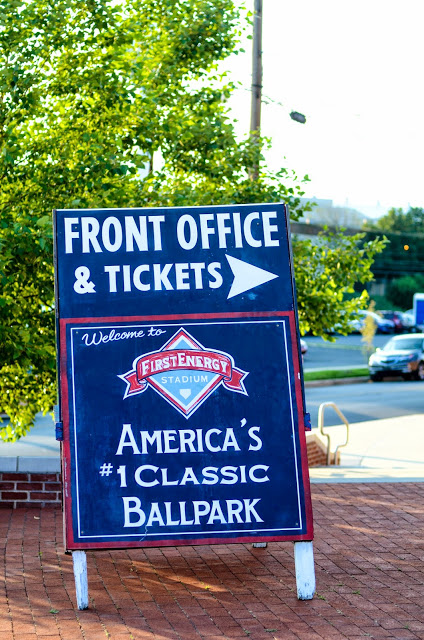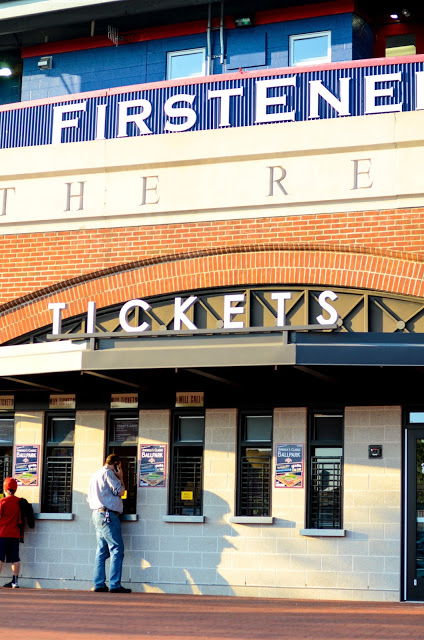 each season, the park sells "cheaper by the dozen" tickets. basically, you buy a book of twelve general admission tickets that you can use anytime during the season and they come out to like $4.50 each. my dad was given two of these books, so we invited aj's aunt and uncle, debbie and todd along as well.
the reading phillies also have some live mascots that show up at each game...this is ruth and judy, the team's two ostriches.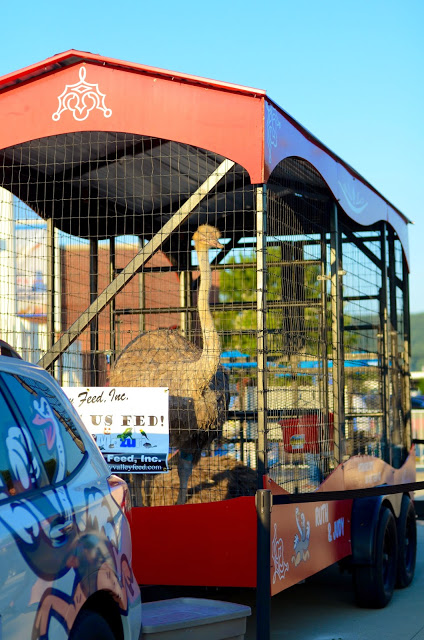 the park is touted as america's classic ballpark...there's a main grandstand as well as seating that wraps almost all the way around the outfield, with the exception of center field. on the right field line, there's even a special deck with a pool so you can watch the game and swim at the same time. it's a fun little park, full of a lot of tradition and entertainment. i actually worked at the phillies as a ticket taker for a few summers while i was in college!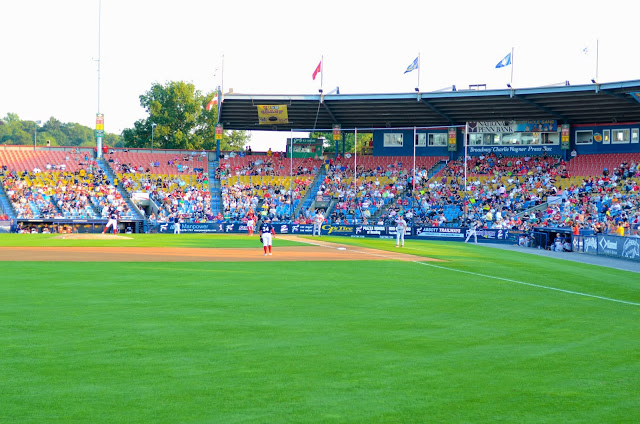 mark's girlfriend wasn't able to join us, but it was fun getting to spend some time with him.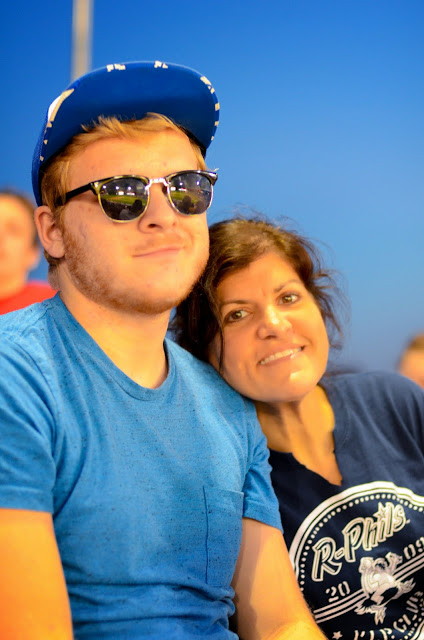 here's debbie & todd...they both also happen to work at our church. todd is the children's pastor and debbie is the director of creative arts, so she is also my boss. they're more like my aunt and uncle, though, and they're both on sabbatical all month, so it's been nice spending some time outside of the workplace with them!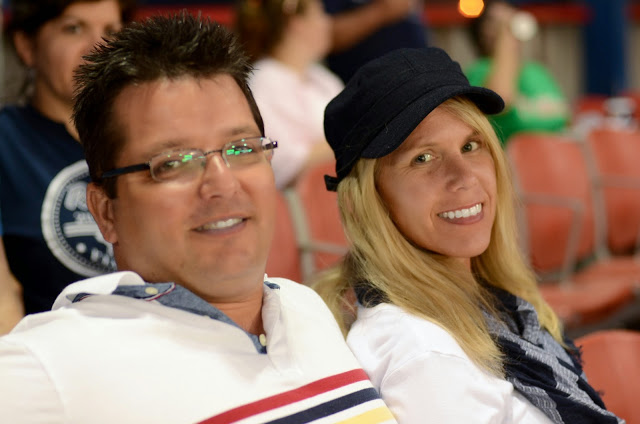 and here's my boy...he's the cutest.
there's just something about it getting dark during a baseball game, you know? i love this game...it's definitely my favorite sport!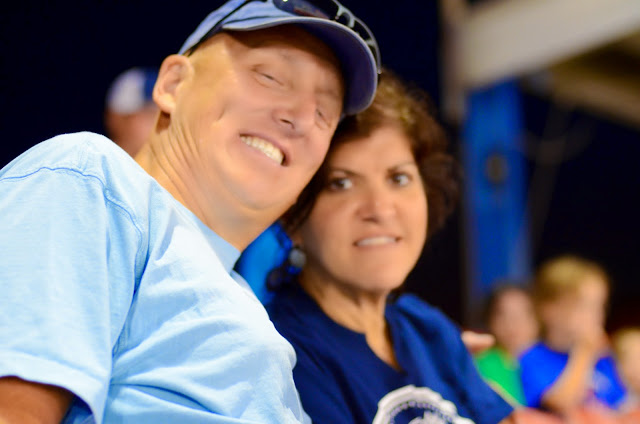 and to end the game, the phils have fireworks every thursday, friday, and saturday night! so it's always best to go on one of those evenings...their shows are really good, too, and since we didn't really get to see any fireworks for the fourth this year, it was fun to snuggle up with aj and watch them last week!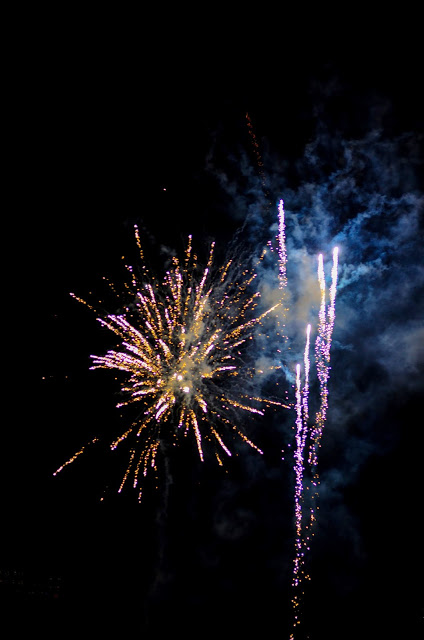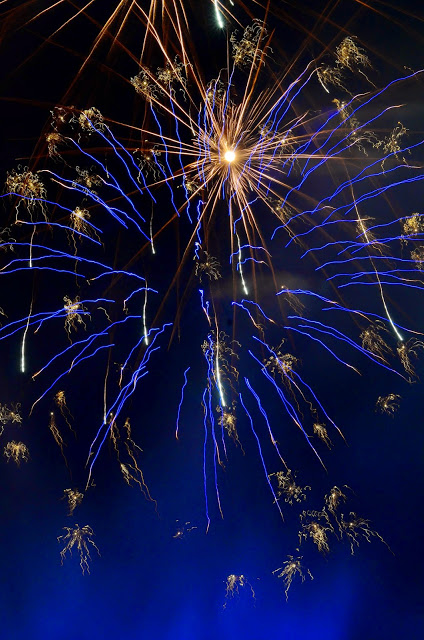 do you live near a ballpark? what's your favorite sport to watch live?