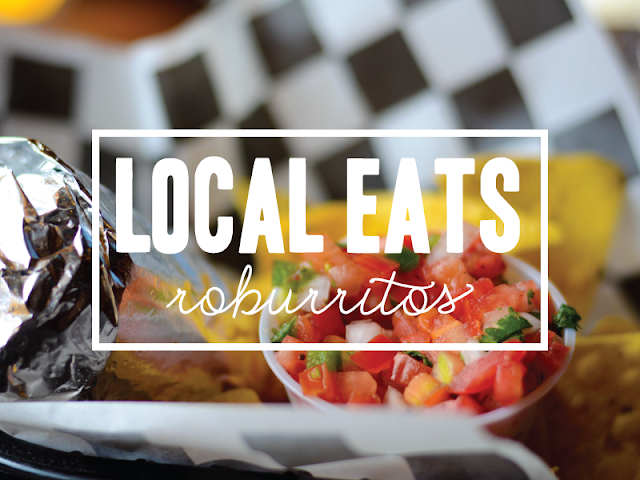 i'm a sucker for a good burrito. of course, i love chipotle and moe's, but i really, really love finding good local spots to eat, and in the realm of burritos, i'm not sure there's much that can top
roburritos
!
let me take a moment to own up to the fact that i'm using the term "local" fairly loosely in these posts. my first "local eats" location, the fractured prune, has locations all over the country, and both the prune and roburritos are at least a 30 minute drive from home for me. also, i fully intend to include some of my favorite boston spots in this series. think of it this way....these places are local to
someone.
...right?
anyway, back to roburritos.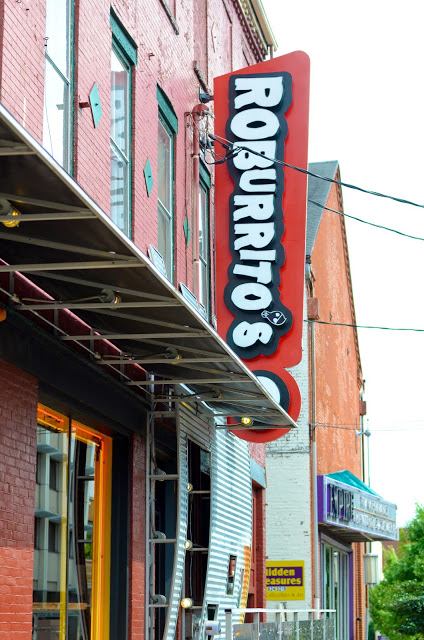 roburritos has a few locations in lancaster and york, pa. aj and i have only been to the one on prince street in downtown lancaster, and friends, i'm not kidding when i say we've driving forty-five minutes for this burrito.
it's a fun little spot...a little grungy, but with a lot of character. i always feel a little too preppy when i walk through the door, but i'm sure i'm not the only one. one of my favorite things about roburritos is that they've replace all of the brand-name soda labels on their soda machine with hand-drawn images that suggest the name of the soda. for example, the one labeling fruit punch is an apple and a fist; ginger ale is a red-headed kid. that's the type of character you'll find at roburritos.
rob's isn't the type of burrito place where you go down an assembly line and tell them what you want as you watch them put it together...there's a menu, you order from it.
we've never gotten anything but burritos because, frankly, they're just so darn good that i never even
think
about getting anything else. i always make sure i get the side of chips and salsa, because they have the most wonderful chips (always consistently crunchy and salty, unlike those sorta rubbery ones you sometimes stumble upon at larger chains...anyone get what i'm saying?!), and their salsa is fresh and there's really no guessing what's in it...it's pretty straightforward.
aj likes that they have an option to make the burrito barbecue, so he always gets that. by choosing that option, he forgoes their guacamole (which in my opinion, is a crime, but he doesn't like avocado, so it works for him). rob's also has an entire line of their own barbecue sauces called Old Grumpy Marks...there's probably about ten different flavors in a range of spices, and we've tried a lot of them. they're all pretty yummy, and make for a fun twist on your burrito.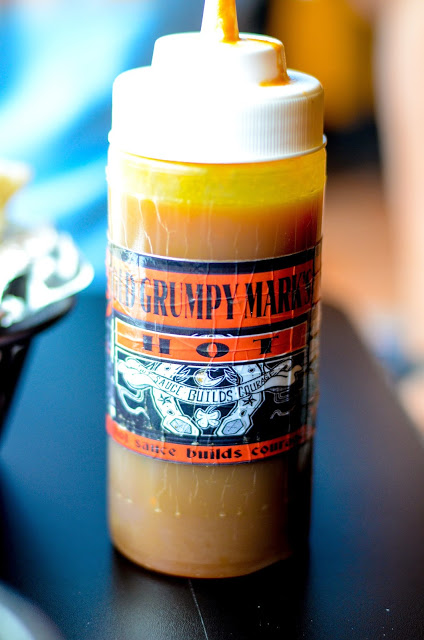 you have the option of chicken, steak, or potato in your burrito. i've had the chicken (and aj always gets it), and it's good, but my favorite is the potato. it's so yummy, and i don't know of another burrito place around us that offers potatoes as an option. the chunks of potato are a little crispy and are filling! my burrito had rice, black beans, potatoes, cheese, pico, guacamole, and sour cream. so good.
the roburritos menu actually doesn't even tell you what's in the burrito...it just says "with everything; the way a burrito should be". and you know when they say that, you should just trust. because they know what they're doing.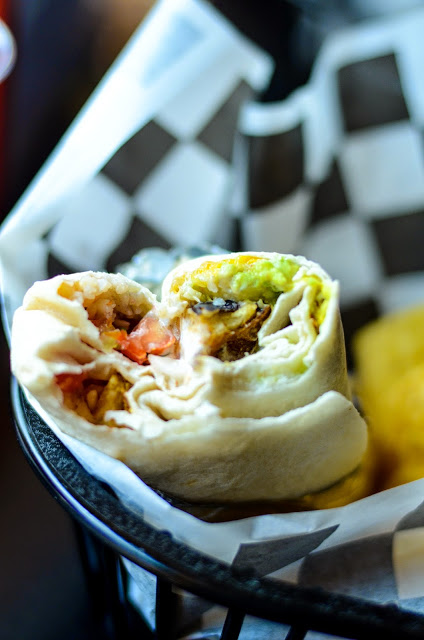 my recommendation //
the mini potato burrito with a side of chips and salsa and a drink
(linking up with the
local adventurer link up
on esther & jacob this week!)