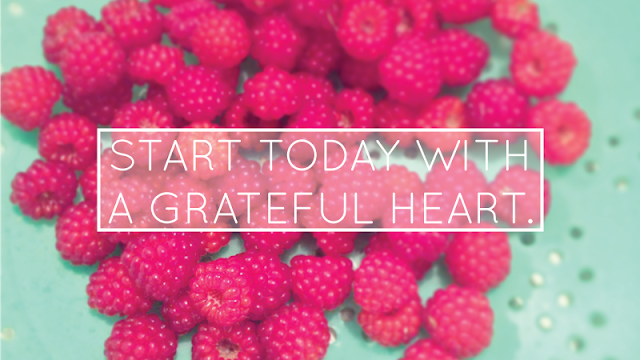 and we're back to monday again. is it just me, or are these weeks of summer just flying by? sometimes i feel like time moves so slowly (like when aj is away at school in boston) and then other times, it seems to be here and gone before you know it! i can't believe we're in the second half of july. i feel like summer just started. but at the same time, something about yesterday morning felt like september, and since i love fall with all my heart, that made me really happy.
anyway, time to get down to grateful heart monday. for those of you who are new around here, i've gotten into the habit of listing a few things that i'm particularly grateful for each week. it's a wonderful way to start the week and really helps to put things into perspective!
here's what i'm grateful for today:
catching up with a dear friend who was visiting home this week after moving to argentina
a new book...and finding the time and motivation to read it!
getting to go see the tonight show this thursday night (
sooooo pumped.
)
the new she reads truth app
the peony project
(this has taken off and is flourishing and becoming even more than i could have hoped for!)
fresh-picked berries
ice cream cake (and ice cream in general)
speaking of ice cream, here's a funny little conversation that aj and i had yesterday:
aj:
i love you
betsy:
i love you too!
aj:
do you really?
betsy:
of course i do! why would you ask that?
aj:
well because sometimes people say they love things but they don't really...like when someone says "i love ice cream", but they just like it
betsy:
well i
really do
love ice cream, so that's a terrible example.
my love for ice cream is dangerous to my waistline, friends. and i don't even care. (oh, and i really do love my boyfriend too, i wasn't just saying it.)
as usual, i'm linking up with ember grey for grateful heart monday! emily runs the
grateful heart link-up
every monday, and it's open all week…i encourage you to go check it out, read some of the other posts, and consider participating!
what are you grateful for today?