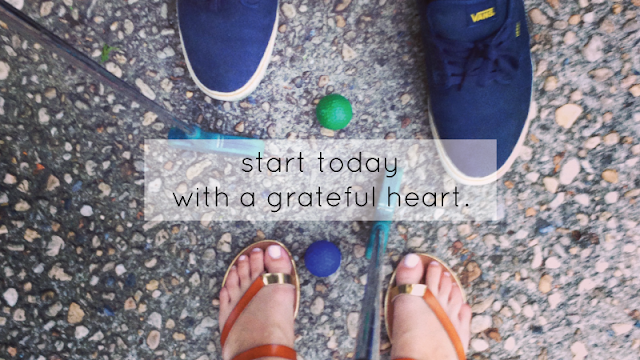 i'm starting this week off with a grateful heart today!
aj and i are off to the beach today with his family, and i couldn't be more excited!
here are some things that i'm grateful for today:
a week at the beach, obviously!
french vanilla creme brûlée coffee during morning meetings
a great first week of work while my boss is on sabbatical
fun mini golf dates with aj and my parents and natalie
a safe week and safe travels for my bro and his team (flying home from the dominican republic tomorrow night!)
having a productive and fun holiday weekend!
as usual, i'm linking up with ember grey for grateful heart monday! emily runs the
grateful heart link-up
every monday, and it's open all week…i encourage you to go check it out, read some of the other posts, and consider participating!
i'm also linking up today with charlie jaymes and her
it's the little things link up
!
what are you grateful for today?