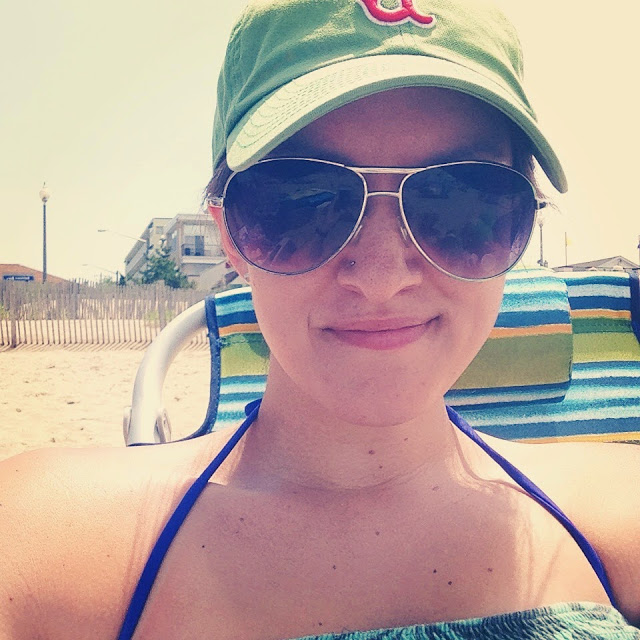 last week, aj and i spent a few days down in rehoboth, de with his family. since we're just a couple of hours from the atlantic, my family has always spent a week at the beach in the summer. but in recent years, those weeks of renting a condo and all going together have turned into little weekend trips or a few days here and there with just my brother, mom, and dad.
and now that mark & i are both in our twenties and in serious relationships, we've started to play the "vacationing with my significant other"game. (this is really more of a perk and less of a game, i suppose. either way, i'm not complaining.)
anyway, it was great to get away for a few days and to just unplug. we went to the beach, took walks, did some shopping, and played board games and cards. i think i opened my computer twice. it was great.
my only regret, as seems to be a trend with me these days, is that i took few pictures and they were all with my phone. ugh. i'm really trying to set a goal for myself of taking more quality photos with my actual camera. it really doesn't get enough use...poor thing sat in my bag all weekend.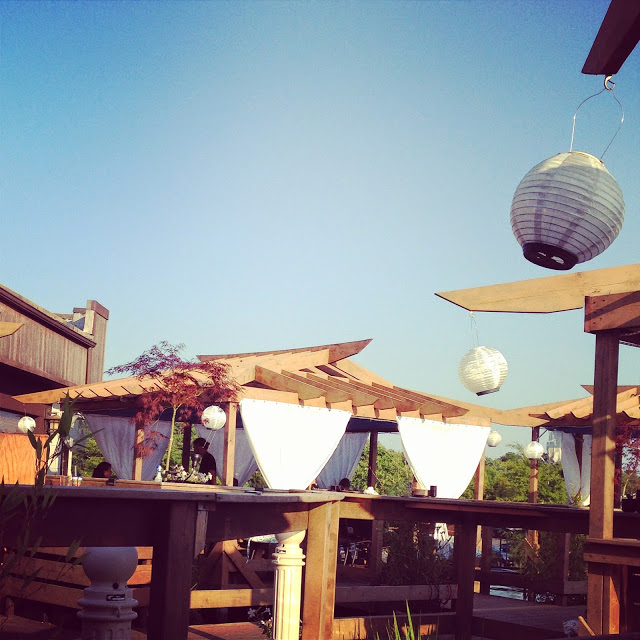 after aj and i got down there on monday, we all headed out to
the cultured pearl
. if you're ever in rehoboth and you like sushi, make a reservation and ask to sit outside. their rooftop deck boasts a 15,000 gallon koi pond with these wooden gazebos built overtop of it where you sit to eat. the food is delicious and the atmosphere is unbeatable!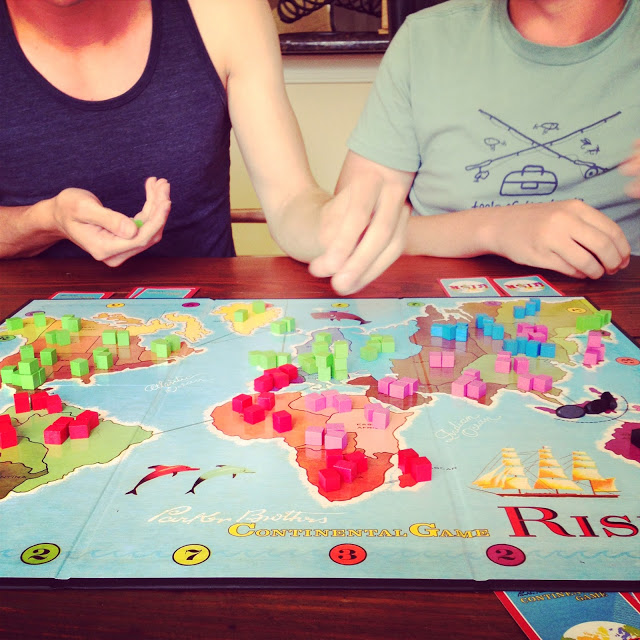 we discovered a brand-new game of risk at the house we stayed at, and decided to learn. we immediately became addicted, but if you've ever played risk, you know it can get ugly! tensions ran high, but we did enjoy a few more games during the week.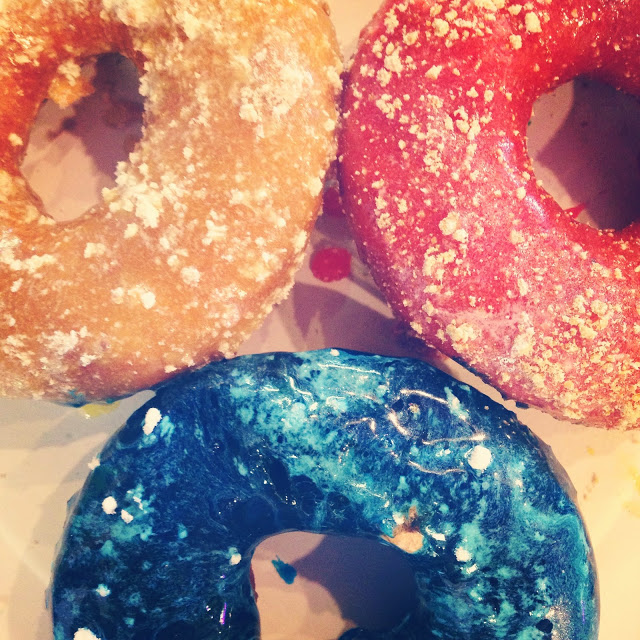 my absolute favorite donut shop in the world began right down the road from rehoboth in ocean city, md. lucky for us, there is now a location within walking distance of where we stayed in de!
the fractured prune
serves up hot, hand-dipped donuts and its just so good that i think i'm going to have to do an entirely separate post about it sometime.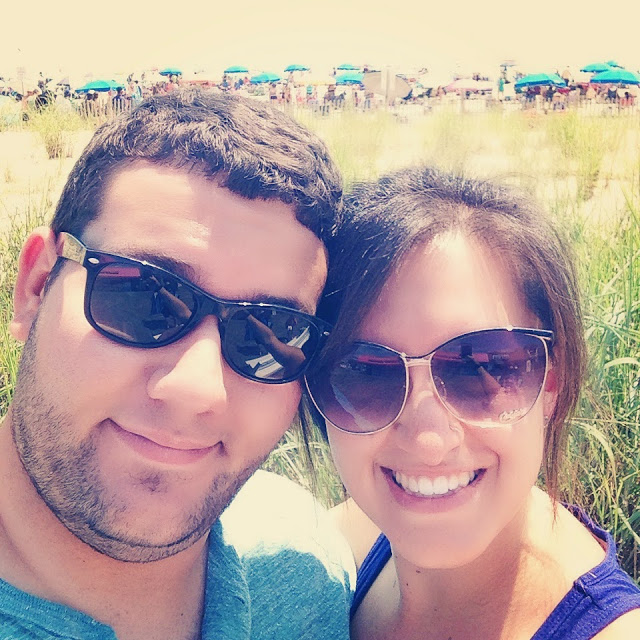 this was from our last day, before we hit the road to head home, after a one last walk on the beach. i love vacationing with this guy.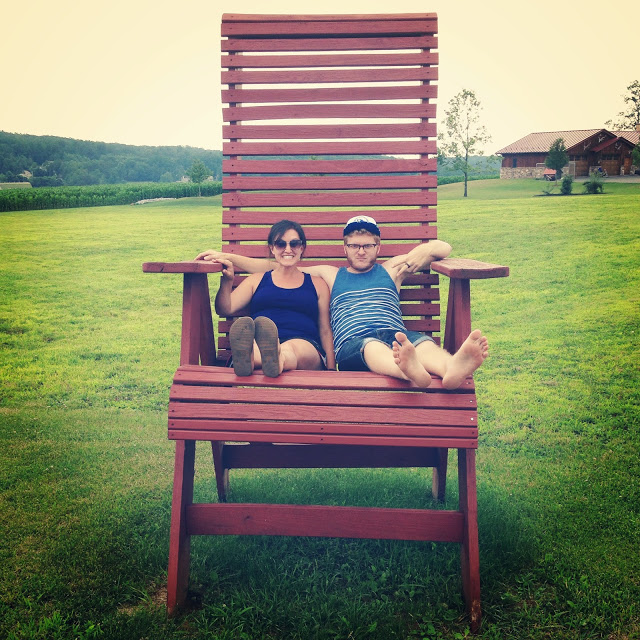 and the final photo of the trip...this is my brother mark...you don't see a lot of him around here because he's heading into his senior year in college and he's always busy with music or videography stuff, but he's a pretty cool kid. we spotted this chair on the side of the road in lancaster, pa, and i just pulled over and said "let's go!" i think it was an attempt at being more adventurous....
have you been on vacation this summer? what's your go-to vacay spot?