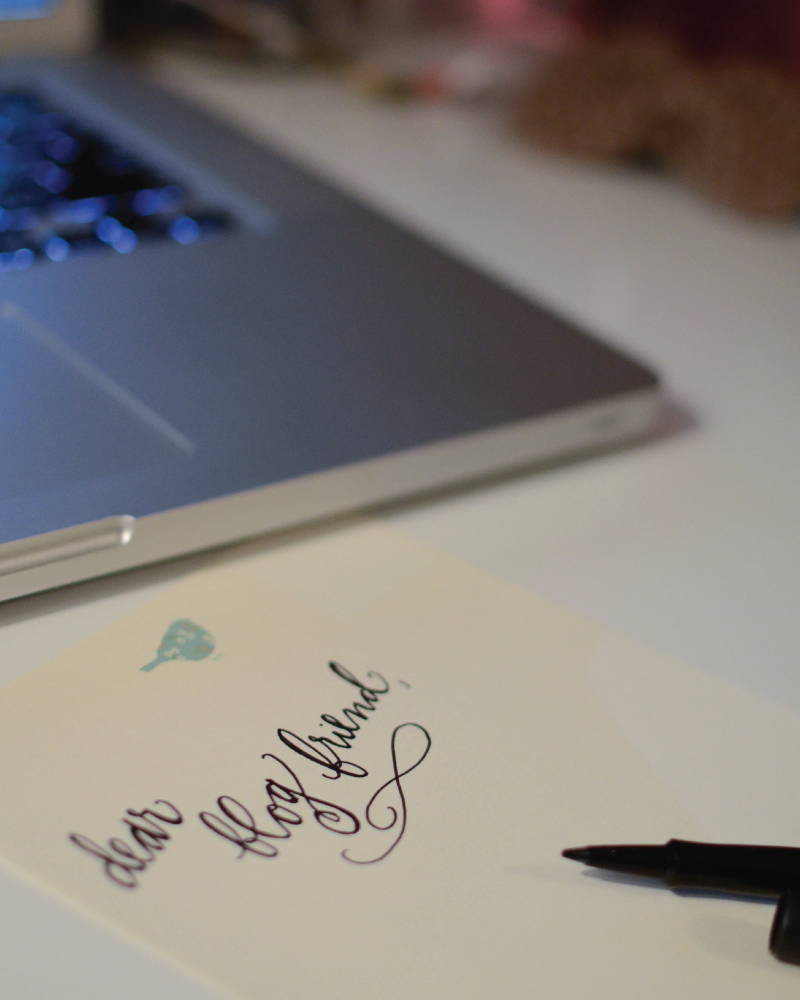 i don't think i can fully express to you what you mean to me. when i began blogging, i had no idea what community there could be in this internet world. i never imagined real flesh and blood friendships would come from it.
i expected that blogging would look a lot like me curled up at my desk, coffee in hand, drafting posts and commenting on others, but never that it would also look like texting prayer requests at lunch and sending each other crazy selfies and actually drinking coffee across a table instead of just across a screen from one another.
there are so many of you, and so forgive me if this letter feels impersonal, but know that i sincerely mean each word.
you've come alongside me at a time when life is hectic and when i've been desperate for friends who understand this part of my life. as the title "blogger" has become a greater part of who i am, i've felt silly time after time identifying myself as one to those who aren't a part of this world.
and you've been so much more than a blogging friend. our conversations have gone beyond whatever we each wrote this week and have become life-giving. from unpacking the devotion we read this morning to asking the hard questions, you've become someone who meets me where i am, and encourages and challenges and celebrates and prays right alongside me.
we are part of a world that can be competitive and all about "me, me, me!". but how fortunate to have found friends, true, honest friends, who cheer one another on and champion one another's causes. who look at this journey as a privilege and one filled with collaboration and cooperation. who genuinely care for one another instead of just looking at one another as another statistic...a page view, a follower.
i don't think either of us could deny the grace of god in allowing our paths to cross. after all, every good and perfect thing comes from him. so thanks. thanks for being the friend i needed when i needed one. thanks for the check-in texts, the little "saw this and thought of you" messages, the excited tweets, and for including me in your life, both online and offline.
i hope we'll be able to squeeze one another in real life someday, but in case that doesn't happen, know that i'm so grateful for you.
xoxo