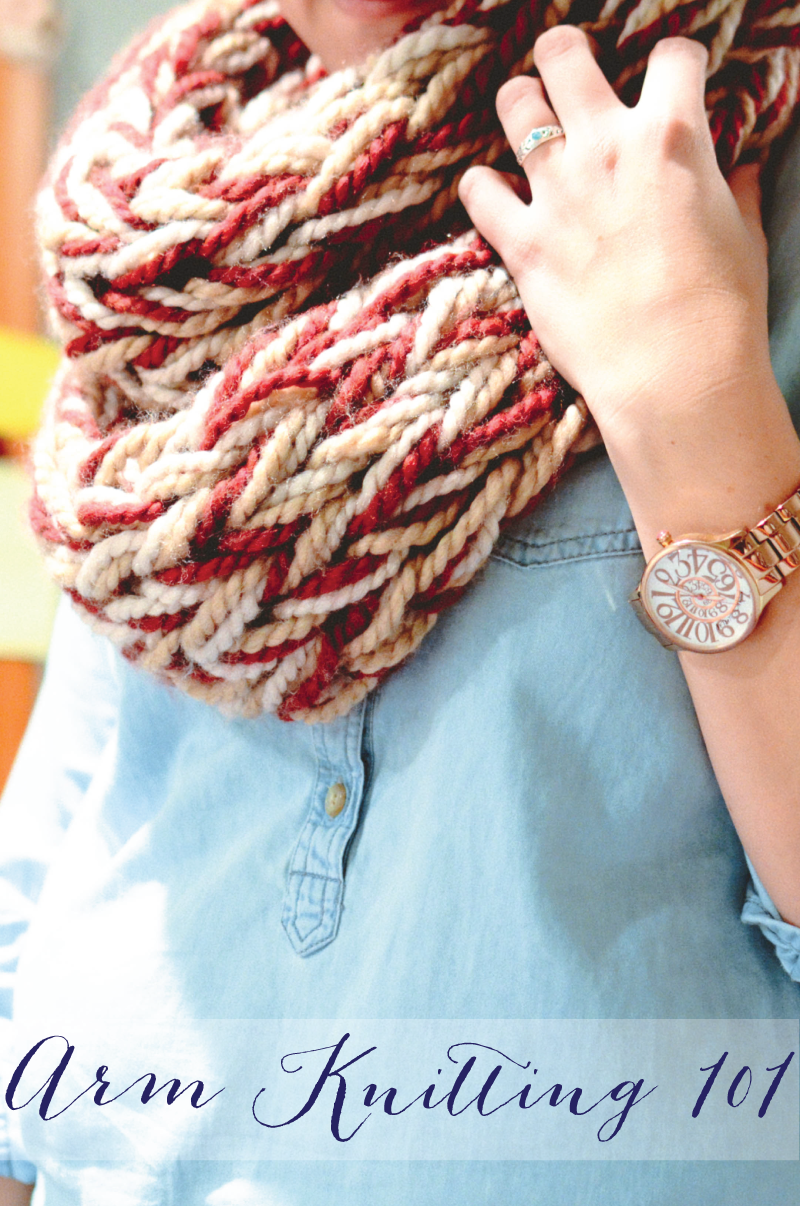 i've been knitting since i was in high school. between playing field hockey and softball, i was on the bowling team (yes, the bowling
team...
it's a sport). one year, my friends and i decided that we'd learn how to knit so we could knit between frames (stop laughing). over the past ten years, i've knit tons of scarves and hats, but recently have just been struggling to find the time. i'm the girl with 100 half-finished scarves laying around, including one i started making for aj when we first started dating...nearly three years ago.
enter arm knitting...the perfect answer to the heart that craves instant gratification. it's incredibly quick (you can knit an entire scarf in an hour!) and you literally have to finish every scarf you start, because, well, you're using your arms as needles. i knit two this week, and after posting photos on instagram and being asked for a tutorial, i whipped one up for you!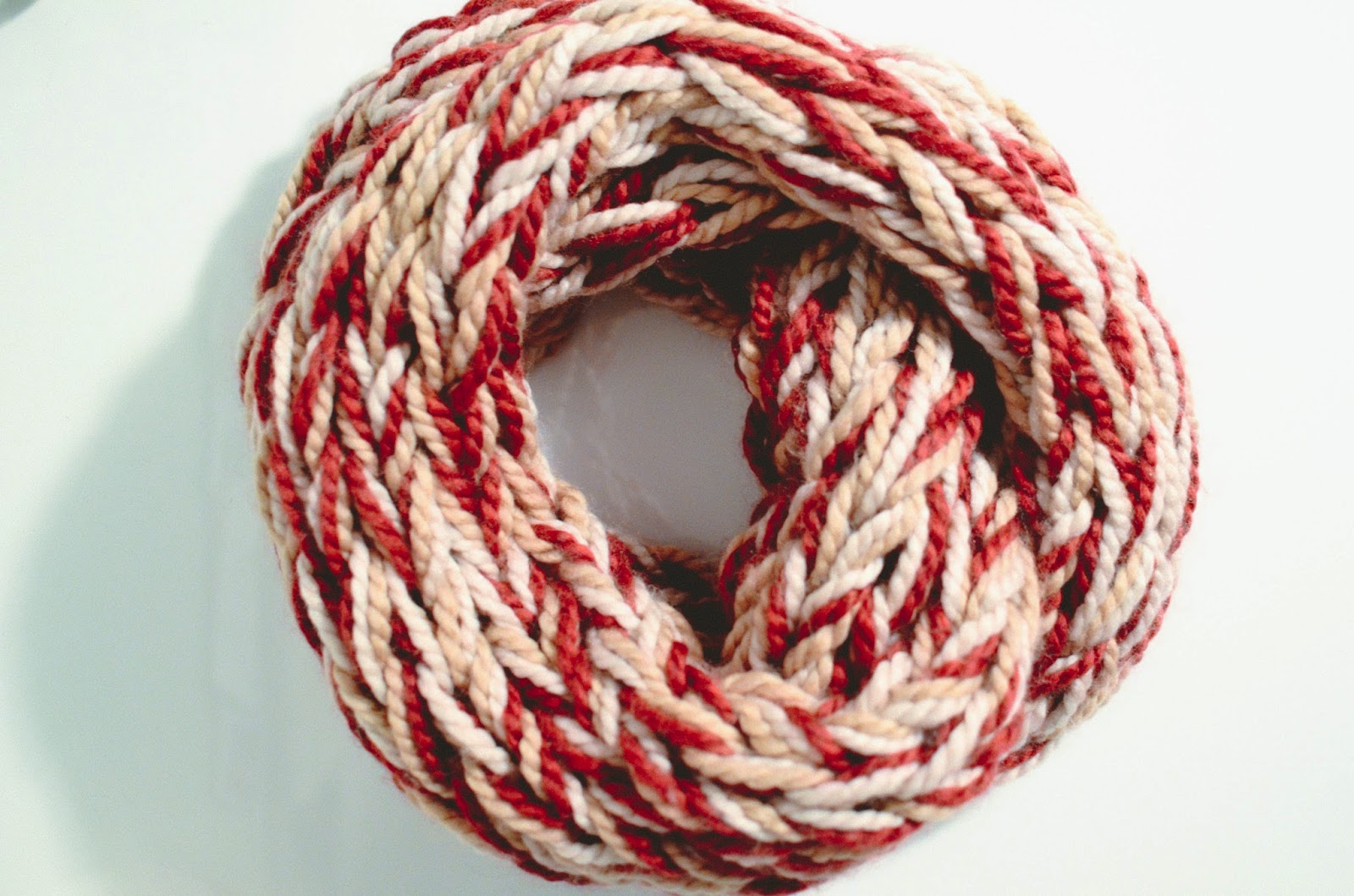 this was my second arm-knit scarf, and it's probably the best scarf i've ever knit...with needles or otherwise. to knit a similar cowl, you'll need three skeins of a bulky yarn (i used loops & threads cozy wool yarn, which i picked up at michael's). you could use all of the same color, or like me, three different colors. each skein should be at least 90 yards.
this cowl, which wraps twice, measures 10 stitches across and about 57-60in long. the ends are sewn together using the
mattress stitch
.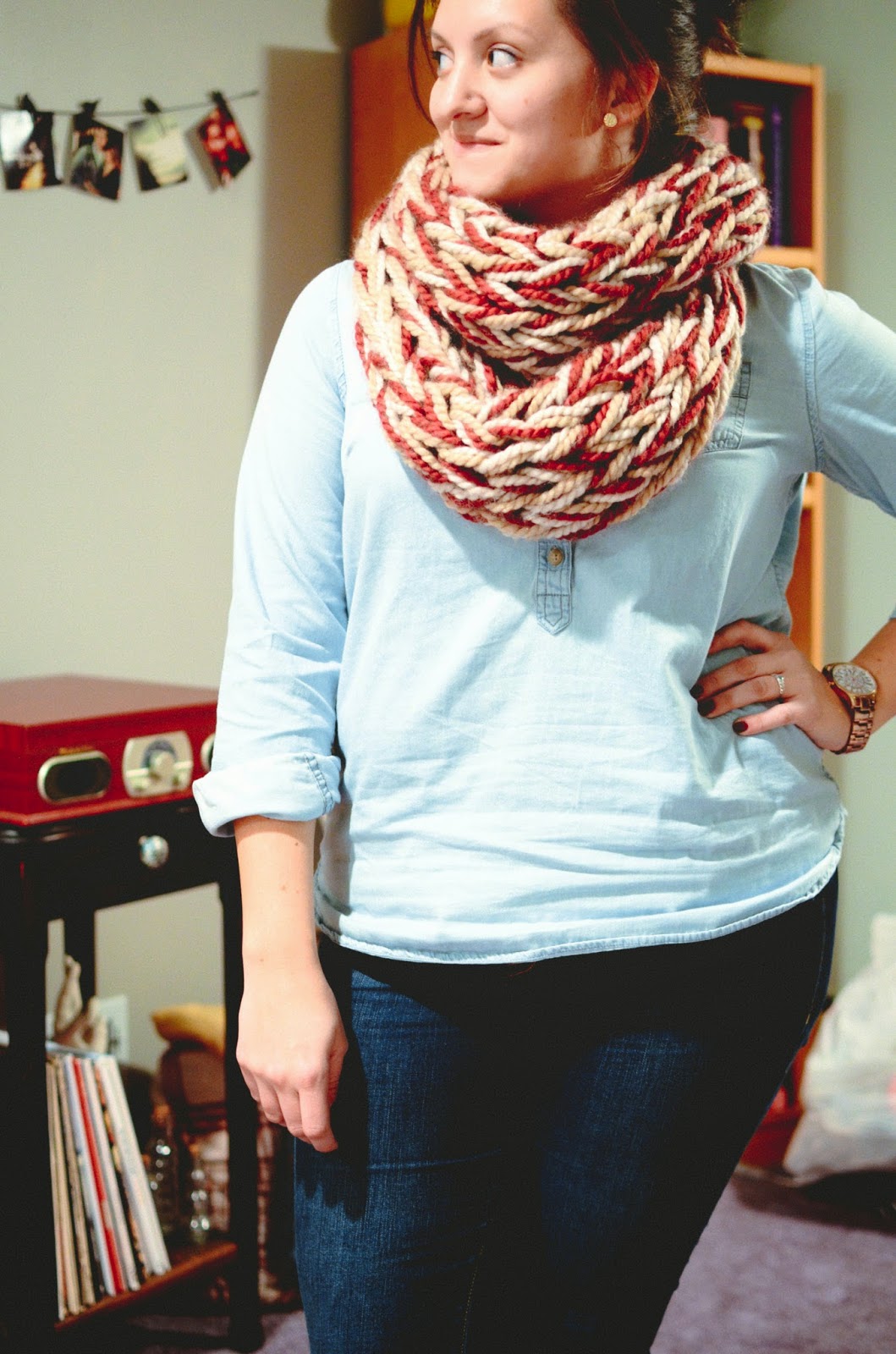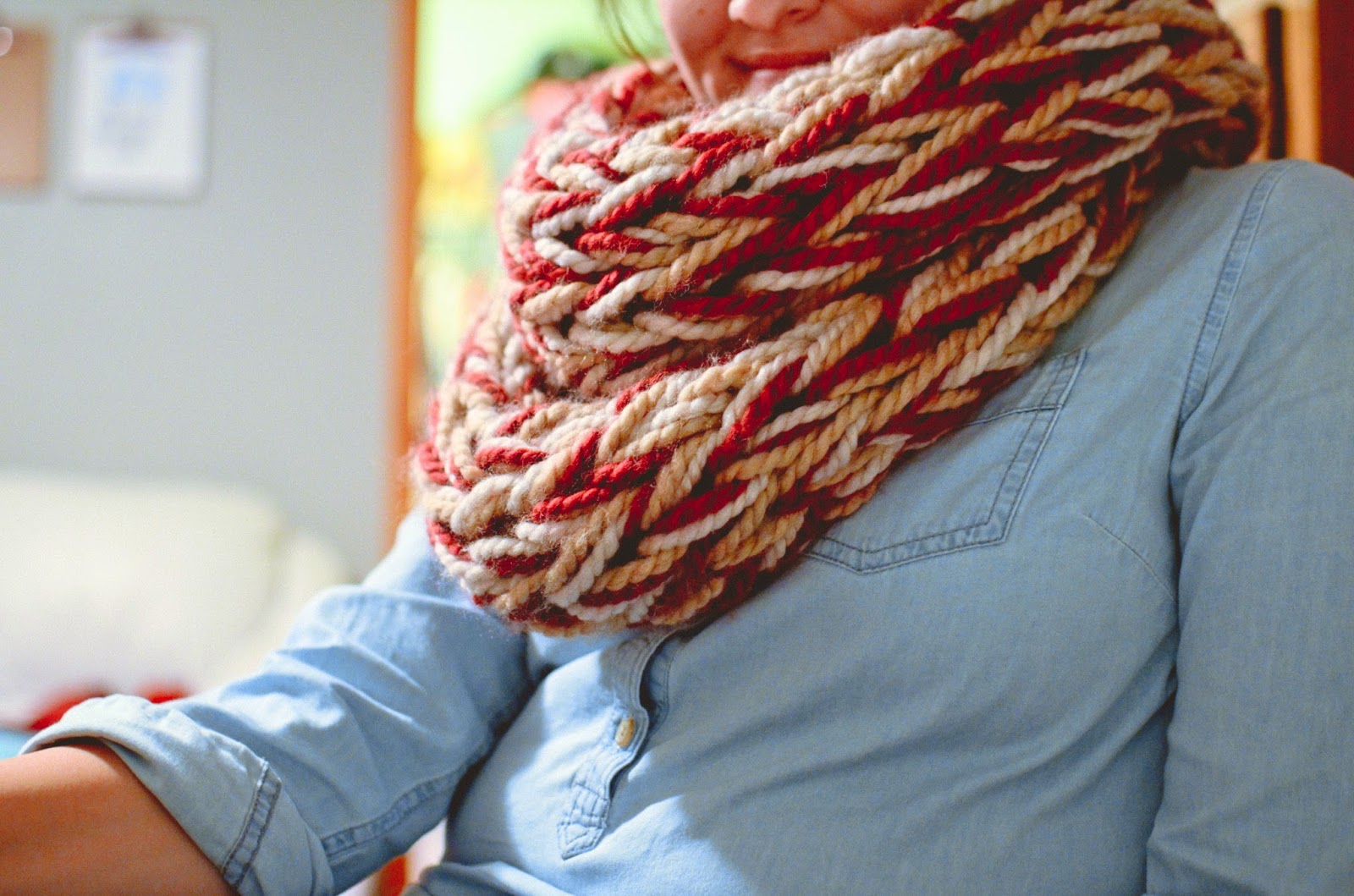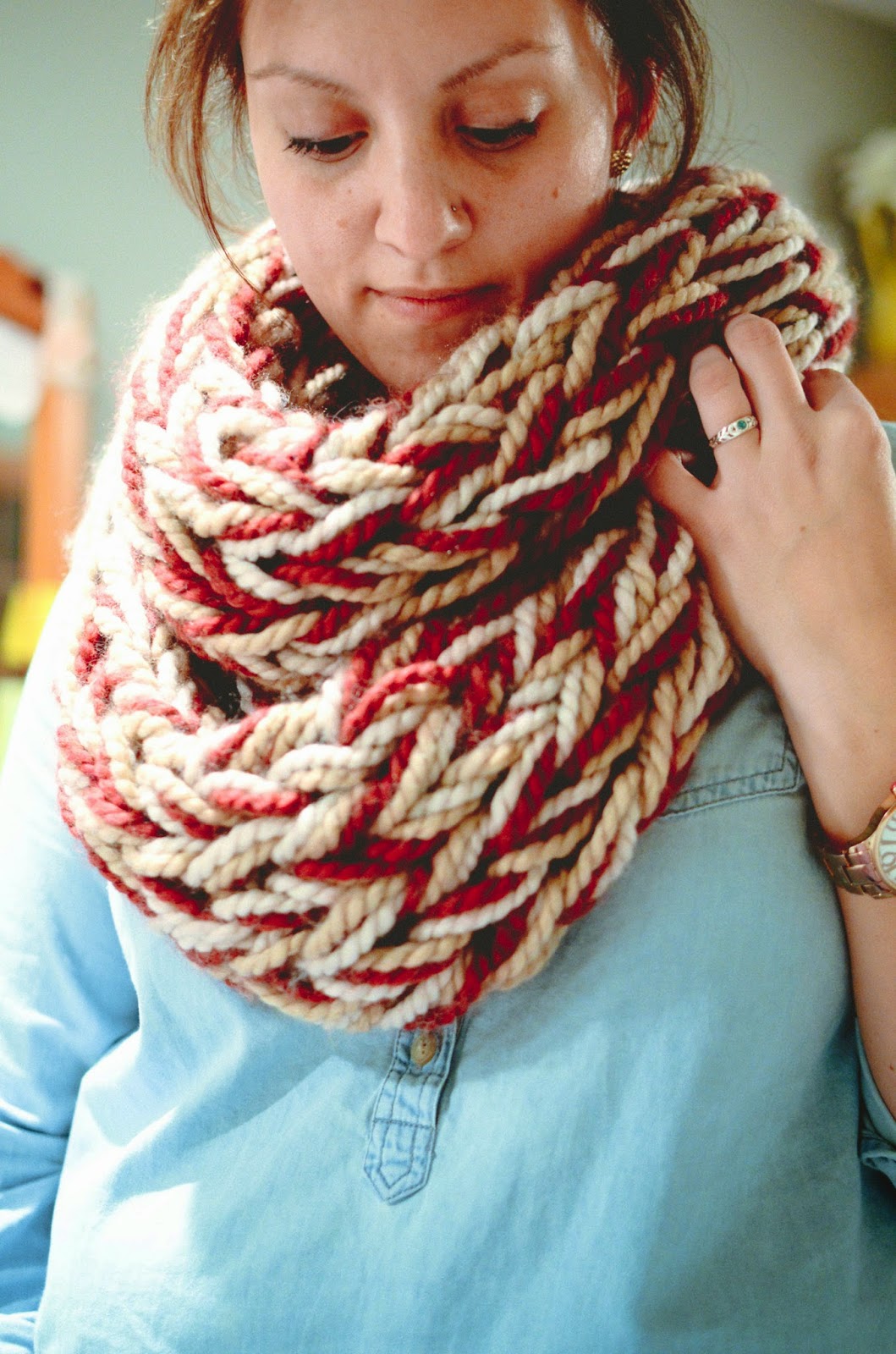 if you want the full details on how to make your own arm-knit cowl, check out this video tutorial (be warned: my puppy barks about 3/4 of the way through)! if you're interested in me making one for you, i'd love to do that! they are $30 (+shipping) each and you can talk to me about a custom order by emailing me at
[email protected]
!