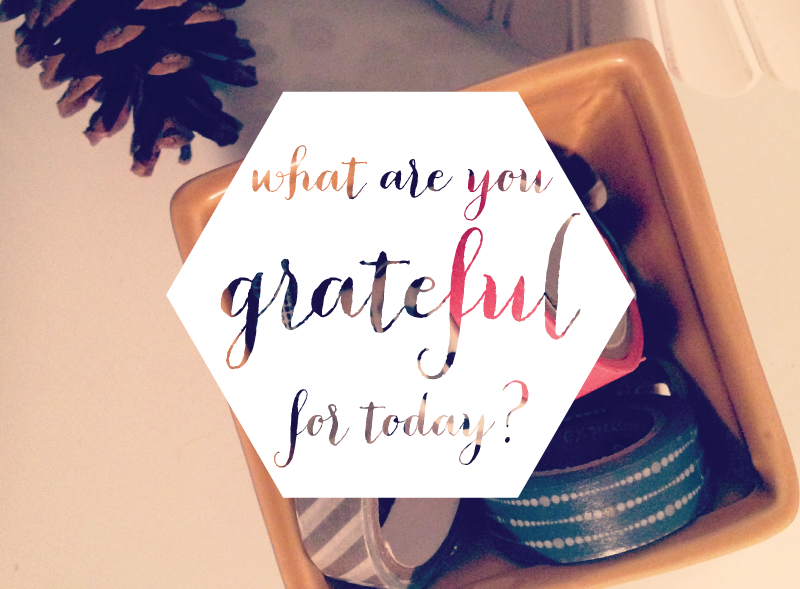 let's start our weeks with a grateful heart! grab a post-it note or notebook or piece of scrap paper and a pen and make a list of a few things you're grateful for
right now
. seriously, it'll only take you a few short moments and i promise that it'll change the perspective of your day or your whole week!
here are a few things that i'm grateful for this morning:
aj's coming home tomorrow!
i taught myself (and you) how to
arm knit
last week and have a new cozy scarf!
gilmore girls (because maybe i've watch two-and-a-half seasons in the past three weeks)
a really great family
washi tape (it's just so pretty)
she reads truth's hospitality study (did you follow along too?)
pinecones (such lovely decor items!)
new boots that were super super on sale
candles
this crisp fall weather
no school tomorrow!
even more importantly than the things mentioned above, i'm grateful for those who serve our country and protect our freedom. tomorrow is veteran's day and yesterday we honored vets at church. we got to hear testimonies from a few wounded warriors and we collected donations to bless some homeless veterans in our city. each year, our motorcycle ministry delivers some of those backpacks to an organization by way of a big motorcycle ride with around 50 bikes. and this year, they convinced me to ride with them, which was so much fun! but the point is, the whole service just made me so much more appreciative and grateful for those who put their lives in danger every day to protect our country. so today, i'm thankful for veterans and those currently in the armed forces.
today, i'm linking up with ember grey for
grateful heart monday
. if you're a blogger, take that little list you jotted down and turn it into a blog post and join in with us!
and just as an added bonus for your monday, i'd love to have you hang out with me on my sidebar! from now until thanksgiving, use the code
givethanks
to get $4 off of
any ad package
! i'd love to work with you!
what are you grateful for today? what's on your list?