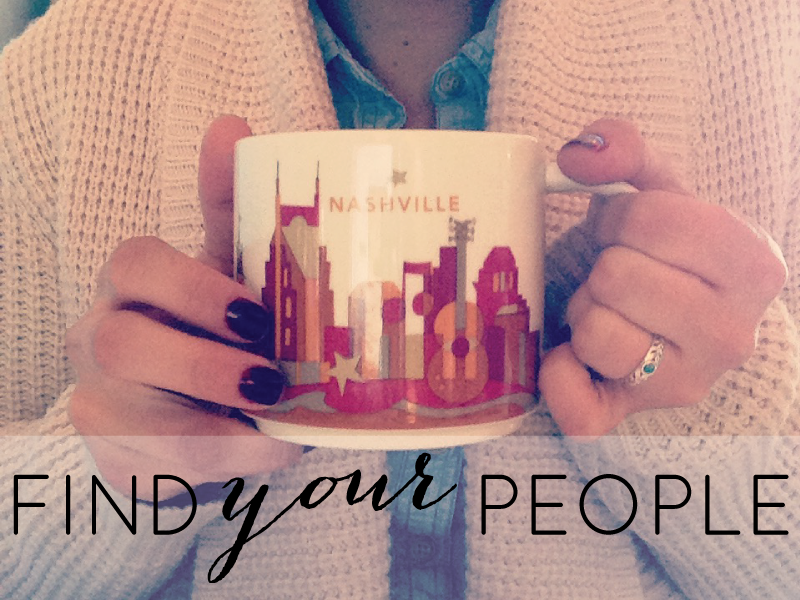 think about the last time you sat down with a good friend. you know, the kind of friend who you can go a year without having a real, heart-to-heart, belly-laughing, dream-sharing, soul-bearing conversation with, but as soon as you're together, it's like no time passed at all. i don't know about you, but the older i get, the less i find myself making time for those conversations. it's not intentional; it's one of those life-gets-in-the-way types scenarios, and every time my best friends and i have dinner together, we always part ways sincerely hoping to see one another more.
there have been a few times in my life where i've found really intentional community with friends i know will always be a part of my life. these are the celebrate-each-other's-weddings and tell-them-big-news-in-person friends. growing up, i went to a week-long summer camp in lancaster, pa. as campers, we were divided into small cabin groups with others who were our age. most of us were from pennsylvania and delaware, brought together by a common tie to a particular children's pastor who had spent time at each of our churches.

as a fourteen-year-old, i probably never would have guessed that some of the girls i spent a week with in a bug-filled cabin, riding horses, cheering on our teams at each night's challenges, and eating every meal together for a week would someday become some of my best friends. once we all went to college and got facebook (because when we went to school, you still actually needed a .edu email address to get into facebook), we friended one another, and then one magical summer, the fates aligned (ok, it was jesus, actually), and we ended up back at that same camp...but as counselors.

and in one week, those covenant friendships, with their groundwork laid in our early teen years, were sealed. i've celebrated each of their weddings, been there when they announced the first babies in the group, and have prayed in parking lots after laughter-filled dinners with these girls. they know me. no matter how much time passes. they're my people.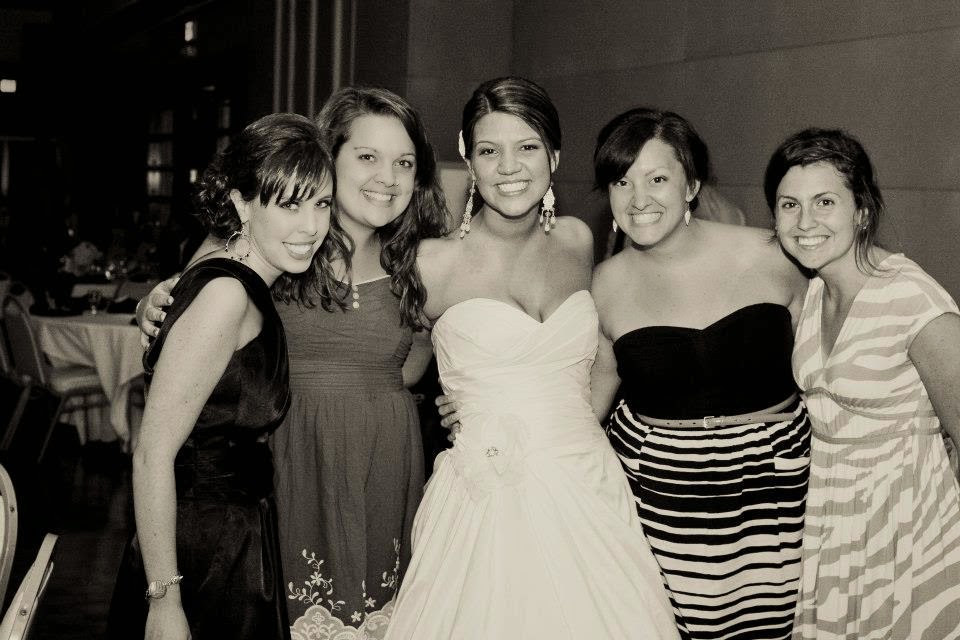 alayna, becca, kassia, me, and hannah
one of the most intentional communities i've ever been a part of was a crazy group of people that i got to live with during my junior year of college. we were all accepted into a program at
gordon
called
the elijah project
, where we took a year to really study work and vocation within a christian context. we also lived in a house together for a year....fourteen college students, sharing dinners four nights each week, house chores, spending time in class and in fellowship together. it was easily the most intentional community i've ever been a part of, and it was probably one of the best years of my life.
those people became my people...and in the same way as with my camp girls, i've gotten to witness some of their milestones and we are still a part of one another's lives.
i think what makes each of these communities so beautiful is that in each of them, i was
known
.
colossians 3:12-14 gives us a perfect example of what community should look like:
therefore, as god's chosen people, holy and dearly loved, clothe yourselves with compassion, kindness, humility, gentleness, and patience. bear with each other and forgive one another if any of you has a grievance against someone. forgive as the lord forgave you. and over all these virtues put on love, which binds them all together in perfect unity.
when we're in community with others, we're called to be gracious: compassionate, kind, humble, gentle, and patient. but beyond those things, we're told to love one another. and loving a person means knowing them. loving a person means cheering them on and getting excited for the things they get excited for. it means encouraging and advising and challenging one another. it means celebrating each other's wins and picking one another up after the falls.
when you find your people, the ones who will laugh with you, cry with you, celebrate with you, and push and encourage you, hold onto them. because that's the best kind of community. it's the kind that lasts a lifetime and spans long distances. it's the kind that will travel for you or celebrate from afar, and will truly mean it.
and maybe you're reading this today, and feeling like you don't have a place where you're known. i've been there. because even, and especially, when you've gone through seasons of your life where you've been in close quarters with some of your best friends, you're also bound to find seasons when those friends are far away. and those deep conversations where you don't need to explain yourself are few and far between. i know that in those moments, it can feel really lonely.
but i promise that there is a place for you. i promise that there are people who want to know you and who want to be those covenant friends for you.
your people
. the ones who understand you, who you don't need to explain yourself to, who will love you and be that colossians 3 community for you.
if you're a blogger reading this, and you've been searching for a community to call home; searching for people who will understand this part of your life, who will
get
the blogging world and who will be those covenant friends for you in it, then i hope you'll consider joining us in
the peony project
. that's our heart, after all...to be friends for the journey.
and if you just stopped by today to do a little reading, then i'm so happy you're here. and i hope you'll either consider what community means to you and join in on our link-up, or that you'll stop by a few of the other posts below and check out what it means to some other awesome ladies.