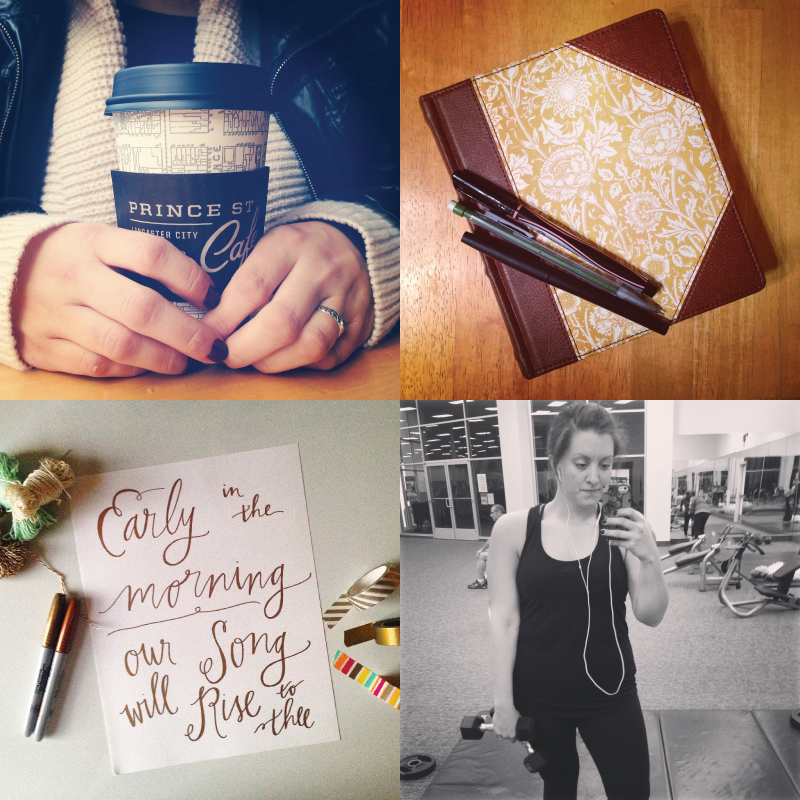 well friends, i don't usually post on saturdays, but there's just so much goodness out there in the blogging world that i'd like to start these little weekly recaps as a way to share some of the things you may have missed around here and on some of my favorite blogs!
happenings:
+ aj was home last weekend and our church launched it's first worship album!
+ i love apple care. my computer crashed and the lovely people at the apple store replaced my hard drive for free!
+ have you been watching how to get away with murder? craziness! (i'm also in the process of binge-watching gilmore girls on netflix!)
+ sarah has been sporting the custom scarf i knit for her! want your own? email me at

[email protected]

!
in case you missed it:
+ you know my love for hand lettering...check out the launch of heavens to betsy handmade!
+ what's your everyday style like? i'm all about the comfy & cozy!
+ do you ever wish you had a road map for life?
+ i love starting the week with a grateful heart, and a giveaway doesn't hurt either!
don't miss these:
+ what little things do you like to gift to your girlfriends?
+ pumpkin monkey bread sounds like too good of a thing to be allowed in this world.
+ as if i need any convincing to travel, here are four reasons to travel more!
+ what camera doesn't need a coat?
+ newbie bloggers, you won't want to miss these great tips!
happy weekending!