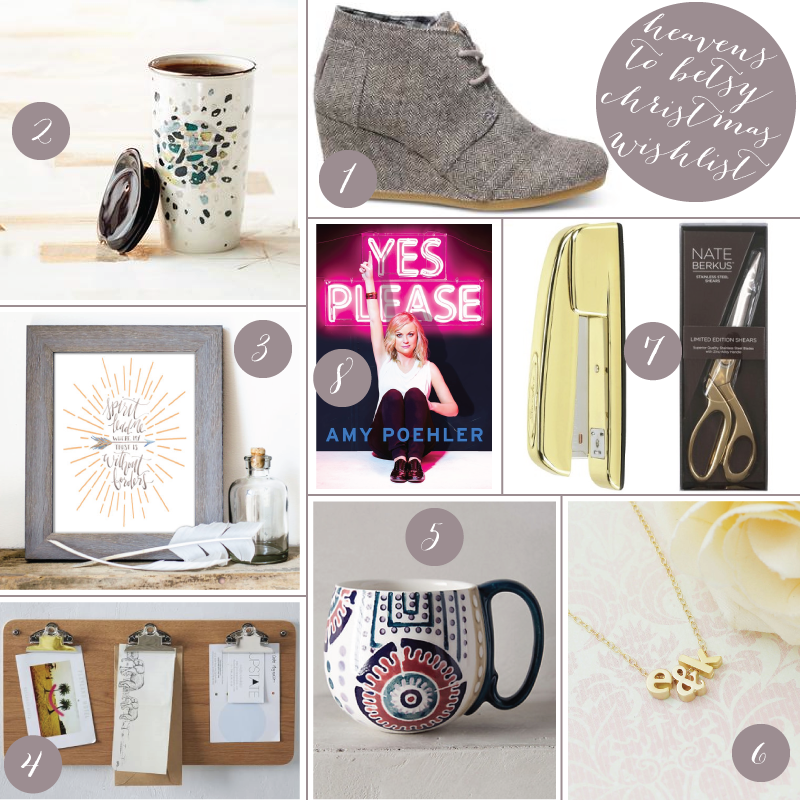 1. toms brown herringbone desert wedges //
i've been a fan of toms since college. they're crazy comfy and i love companies that give back! and these
wedges
are adorable and perfect for work this winter!
2. metallic fleck double walled traveler //
for all of the mugs i own, i actually don't own a
ceramic tumbler
. i would love this cute tumbler for those starbucks runs when i'm taking my coffee on the go!
3. oceans print from winsome easel //
ever since i saw
lauren
feature this
print
in her gift guide, i've been swooning! so adorable and such good lyrics! i would love to hang this on my wall!
4. west elm universal expert notice board //
i love this little
clipboard
! so cute for hanging above my desk and clipping up quotes, notes, and photos!
5. orchid pavilion mug //
i'm a total mug addict, and my favorite place to pick them up is anthropologie! this
mug
is adorable, and perfect for a morning cup of coffee or tea.
6. gold initial necklace //
aj, if you're reading this...hint, hint. but seriously, this is darling! i would love a little "a&b"
necklace
!
7. nate berkus gold office supplies //
i absolutely don't need a pair of
scissors
or a
stapler
, but i'm
loving
gold this year, and these just look so polished and pretty!
8. yes please by amy poehler //
amy is one of my all-time favorite people. (yes, people) i have been waiting to get my hands on this
book
...i have no doubt it'll be a laugh from cover to cover!
there's nothing better than a little extra cash around this time of year, so i've partnered with a bunch of other fantastic bloggers to give away some paypal cash...$200 of it, to be exact! we want to bless one of you to make your christmas a little extra special, so check out these ladies and then enter to win below!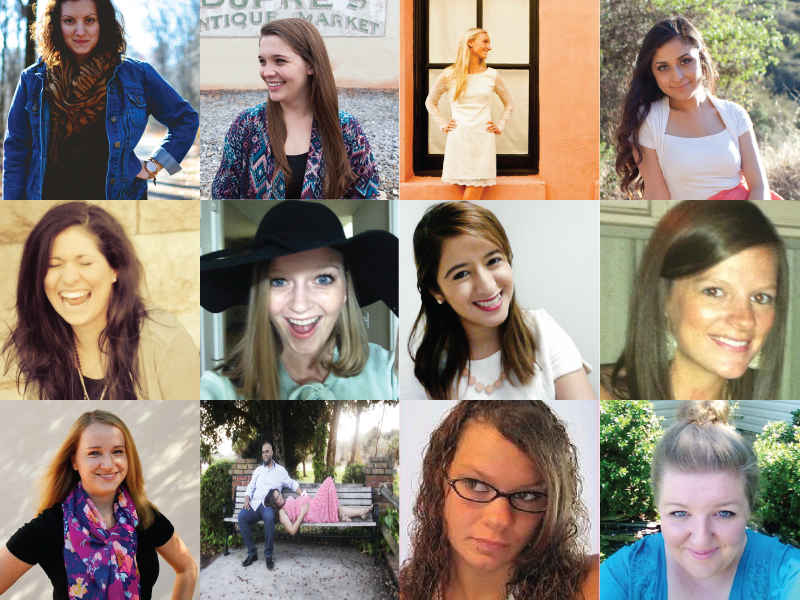 all entries will be verified, so please play fair! good luck and happy christmasing!