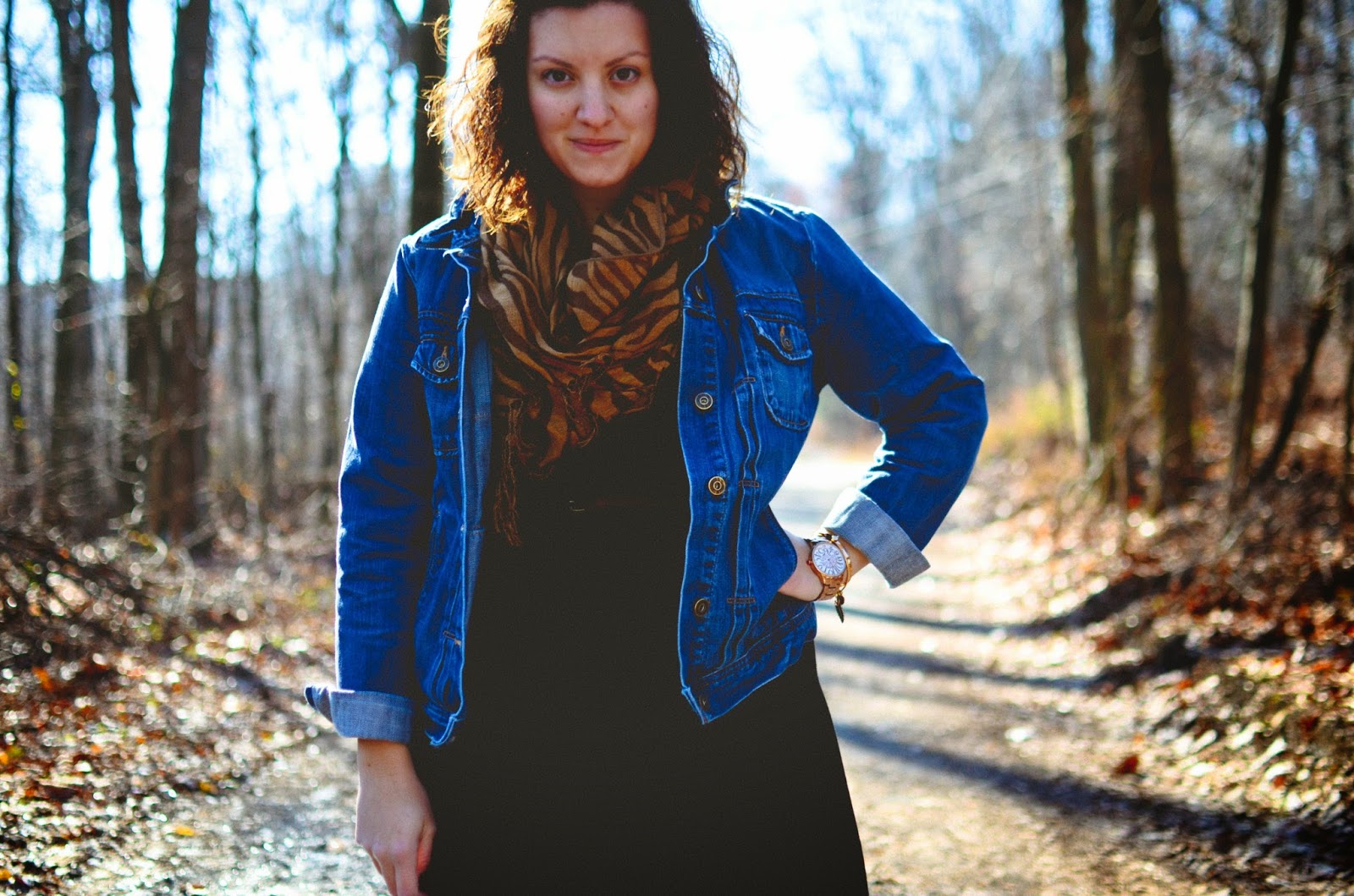 i'd absolutely describe myself as a girly-girl. i love sparkly things, doing my hair and makeup, and dresses, among other things.
as i mentioned
last week
, i work in a really laid-back environment. as an employee of a church and a preschool teacher, i often find myself getting messy (like on sunday when i was attempting to sculpt a "mashed potato" bust of our senior pastor out of joint compound. or when i made my own play-dough for my preschoolers). so the fact that i'm allowed to wear jeans to work is just fantastic.
but i also love to dress up a little from time to time! i especially love weaving that laid-back style and a dress together. starting with a casual dress and then layering up with a jean jacket, scarf, and some boots is a great go-to outfit for me. i'm constantly carrying my keys and phone with me all over our large church building, so having pockets in my jacket is a must. and if you haven't figured it out by now, i'm basically always wearing a scarf in the fall!
so a few tips about dressing up, but still staying comfy:
+ choose a dress with a soft, non-clingy material and a classic, free-flowing cut. a dress with a slight a-line will look great on most figures!
+ choose comfortable shoes. flats, boots, or wedges are great! you can make a dress a little more casual or a little fancier with your shoes alone. but if you have a long day ahead, be sure to pick something that isn't going to make you wish you could take them off!
+ layer! throw on a jacket or sweater, or even a vest! adding another texture and color can help give your outfit a little bit of pop.
+ accessorize. add a belt to your dress and then pick a few finishing touches! my daily go-to's are my watch and alex+ani bangles...they go with everything! toss on a scarf as well to complete your look!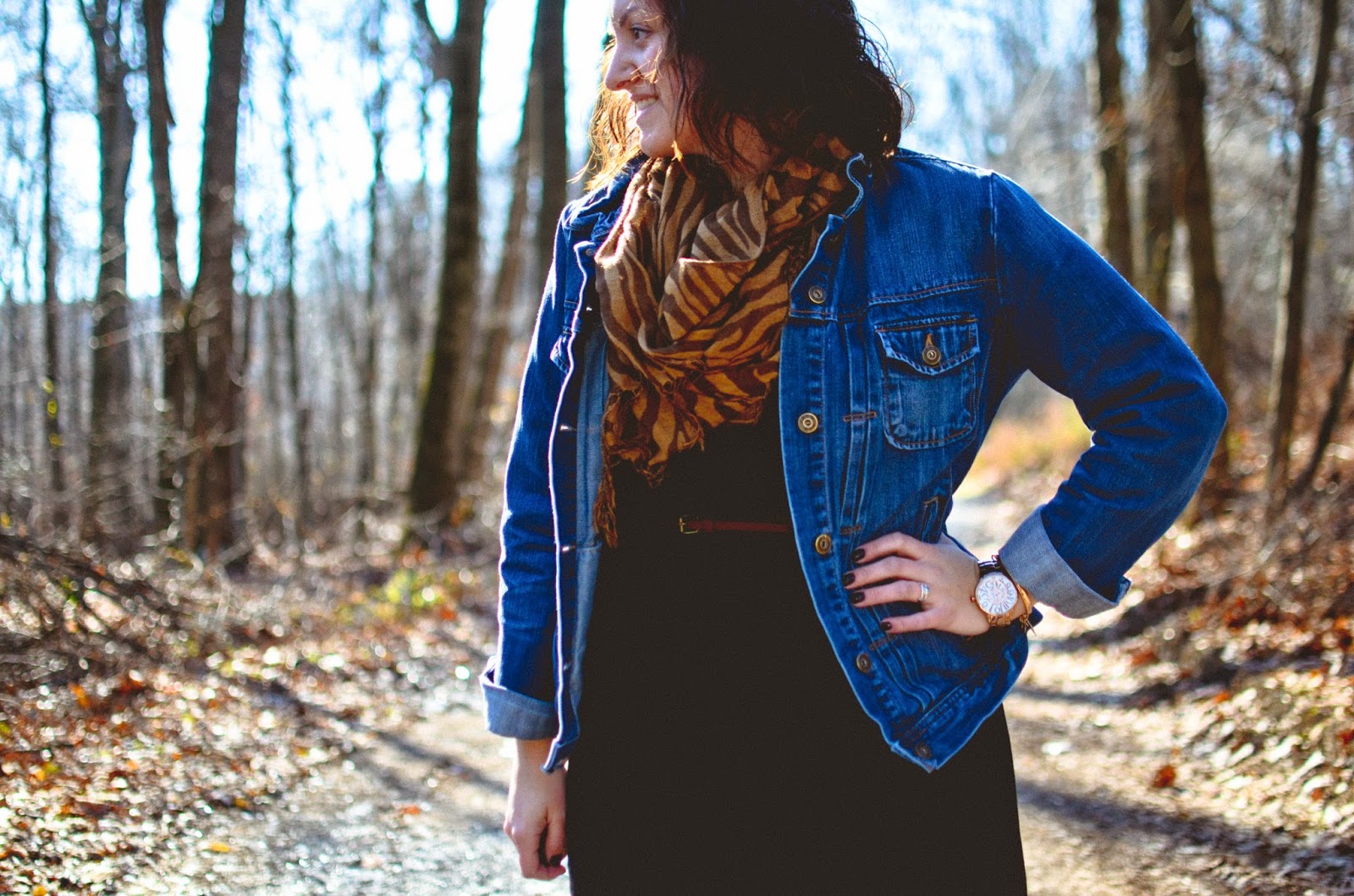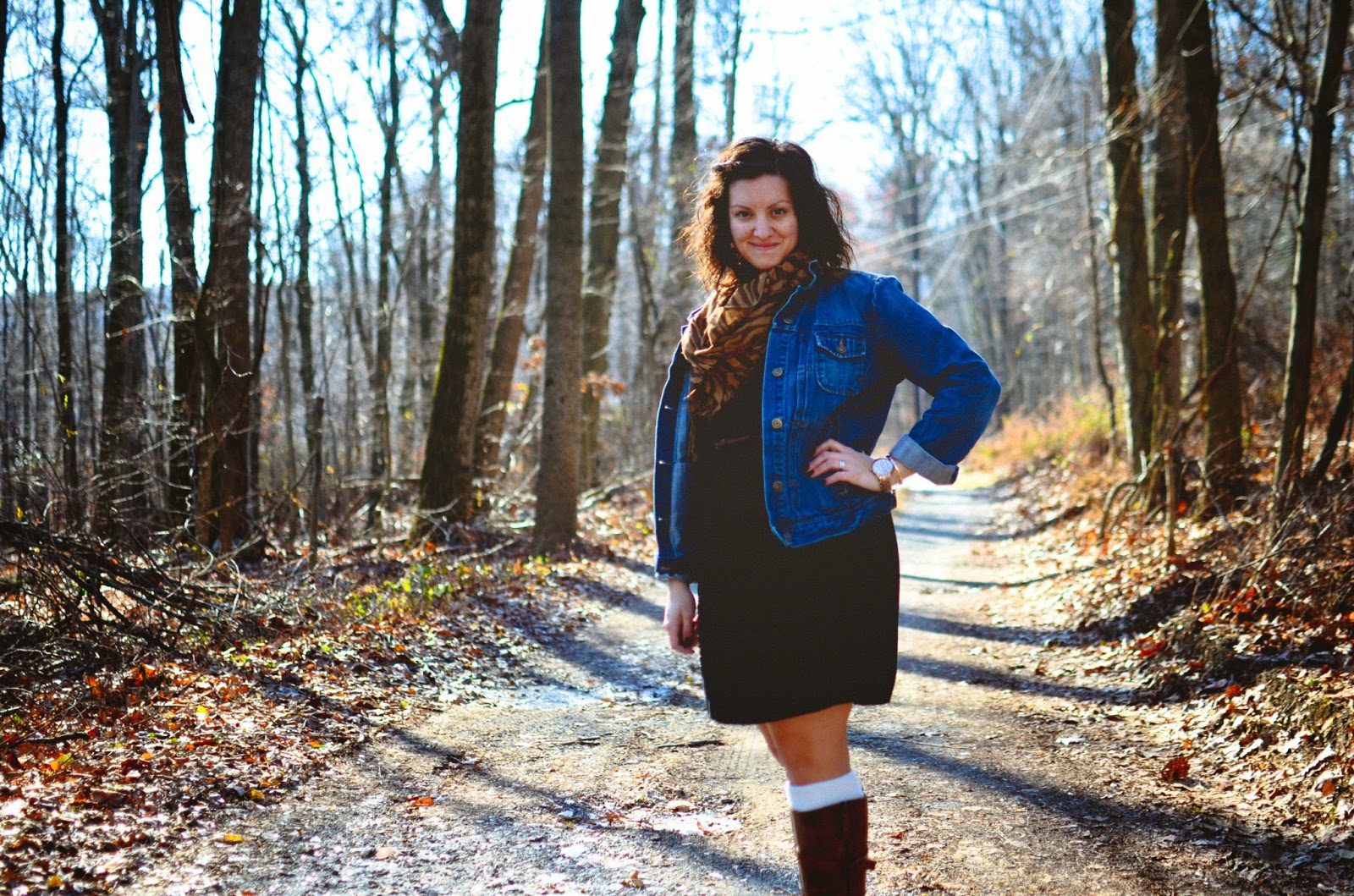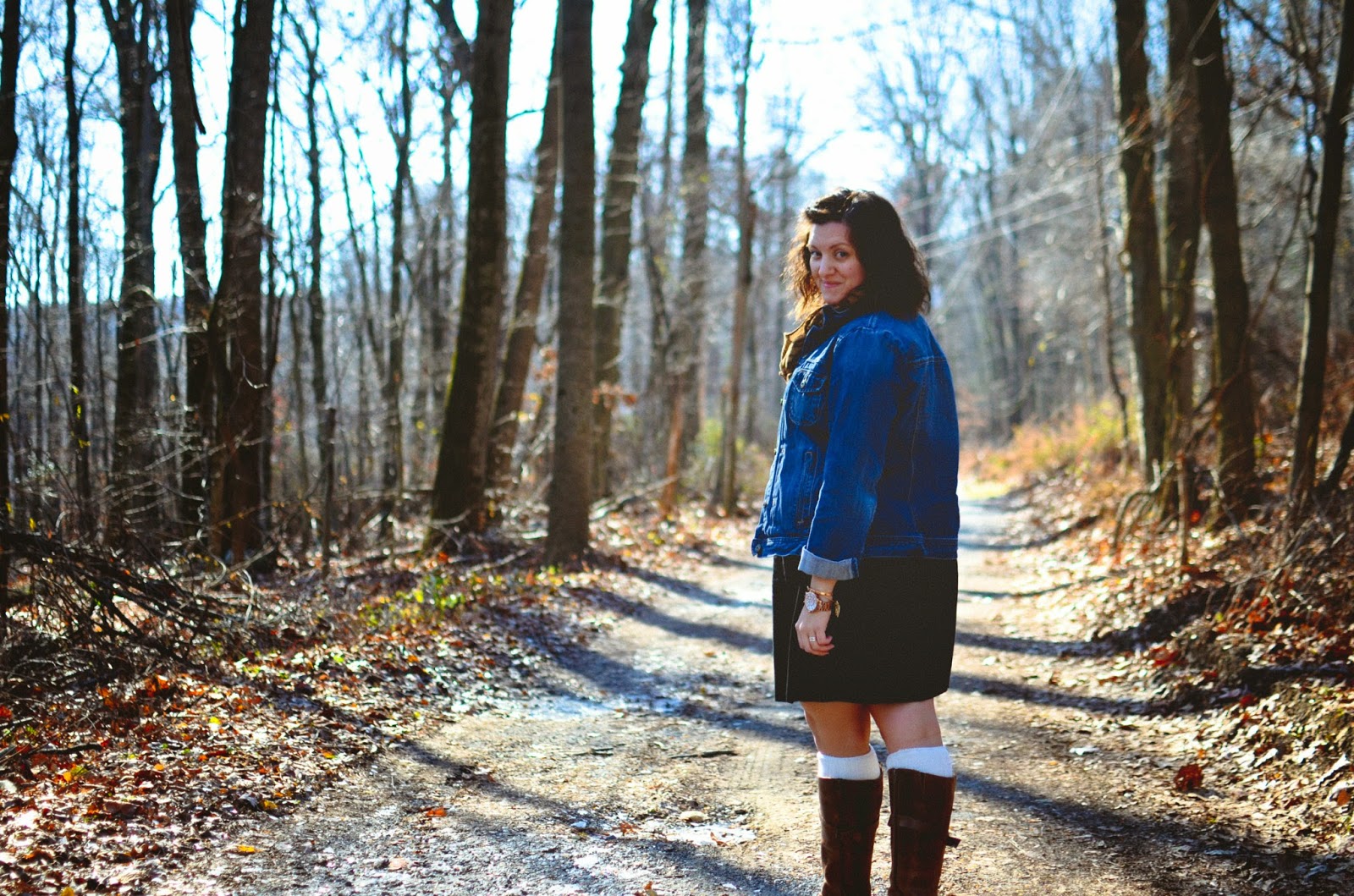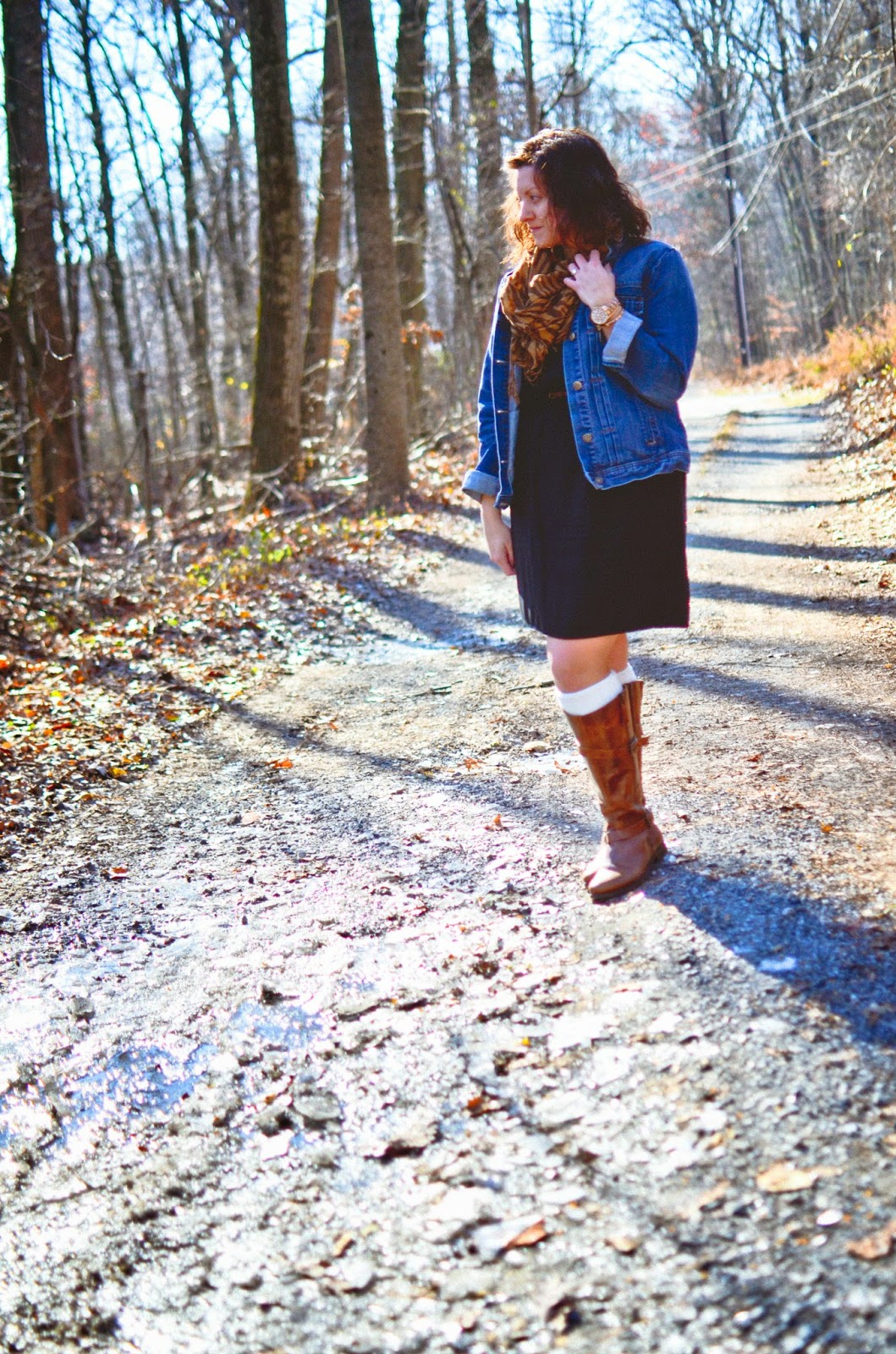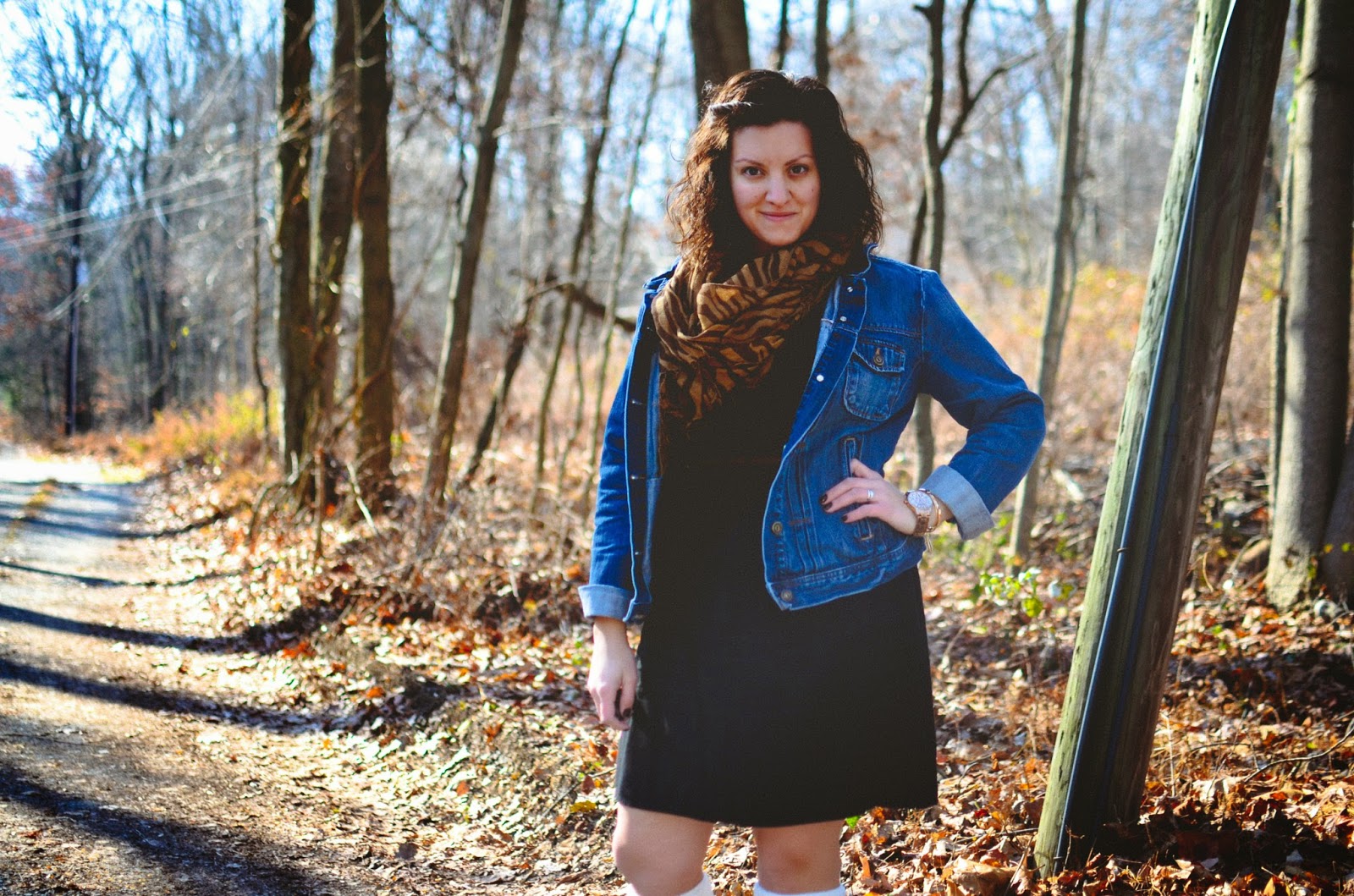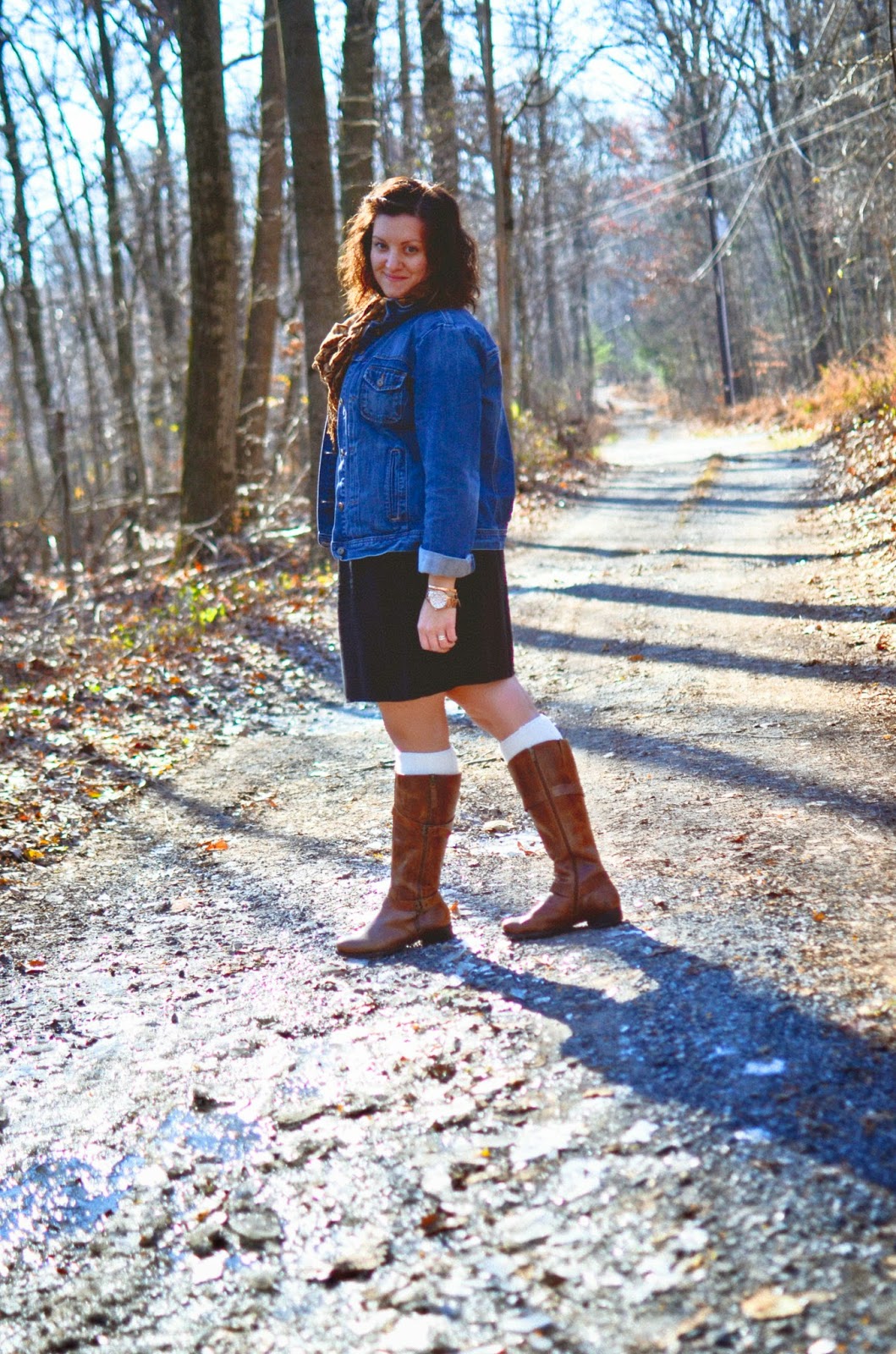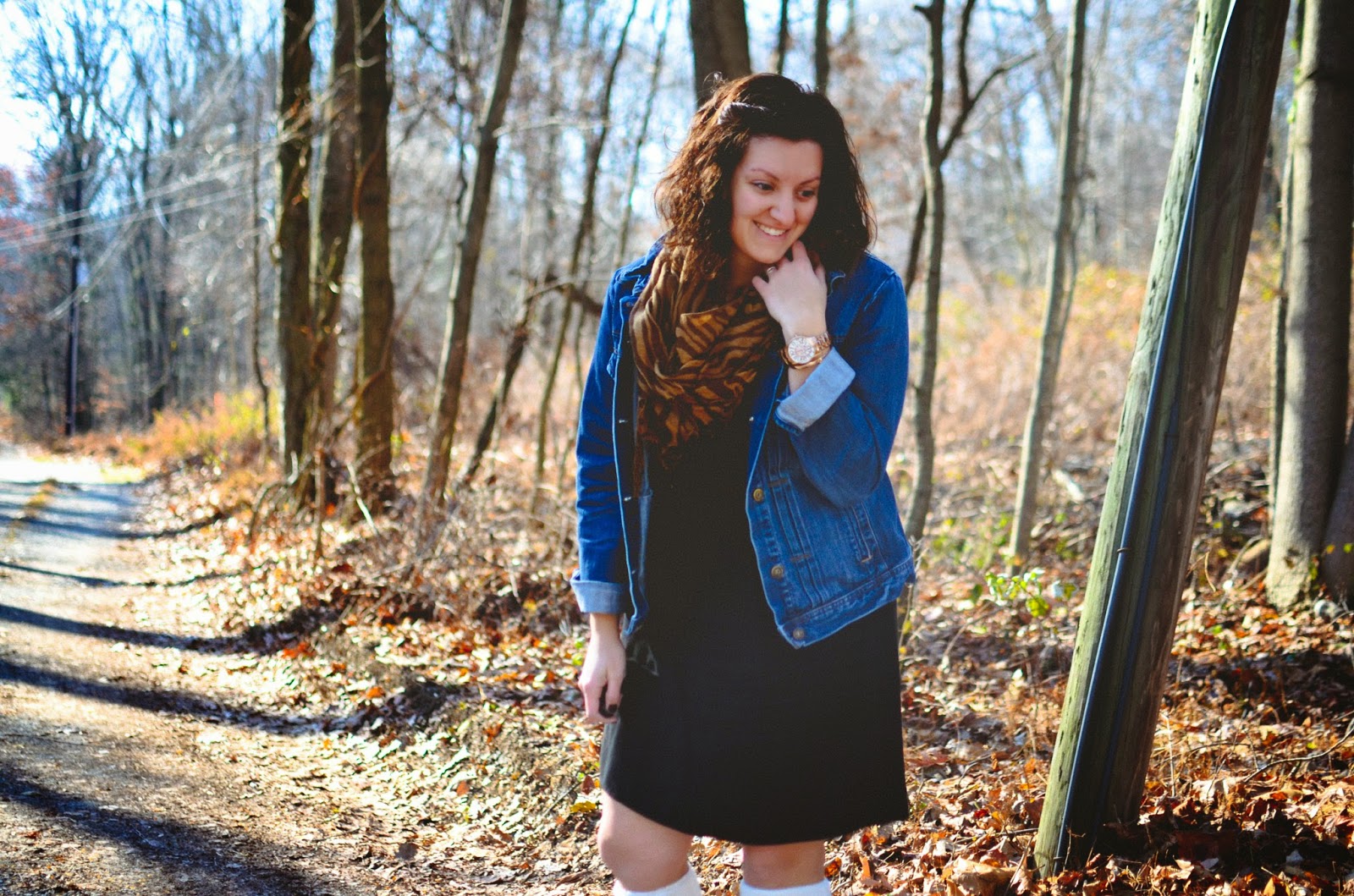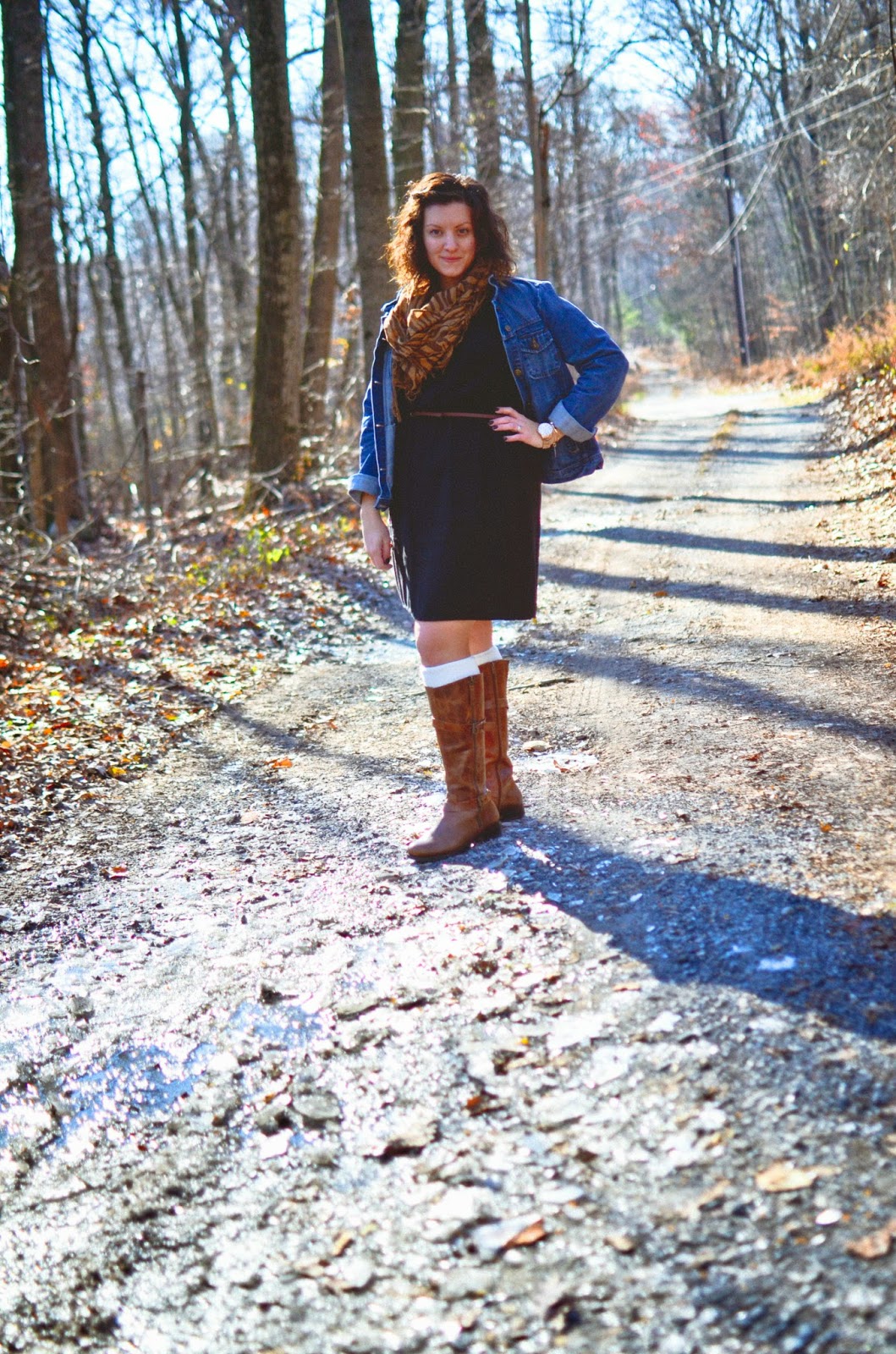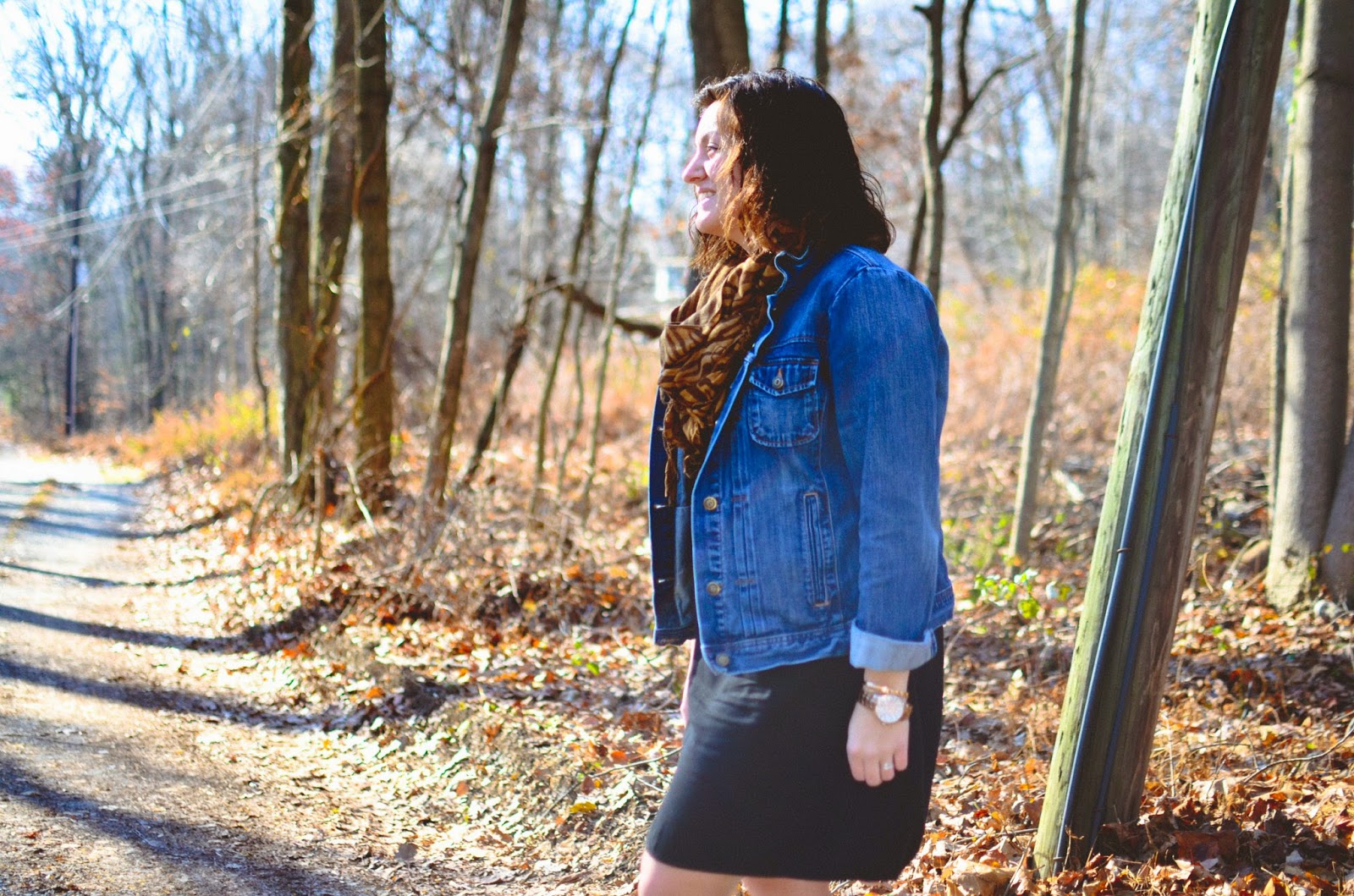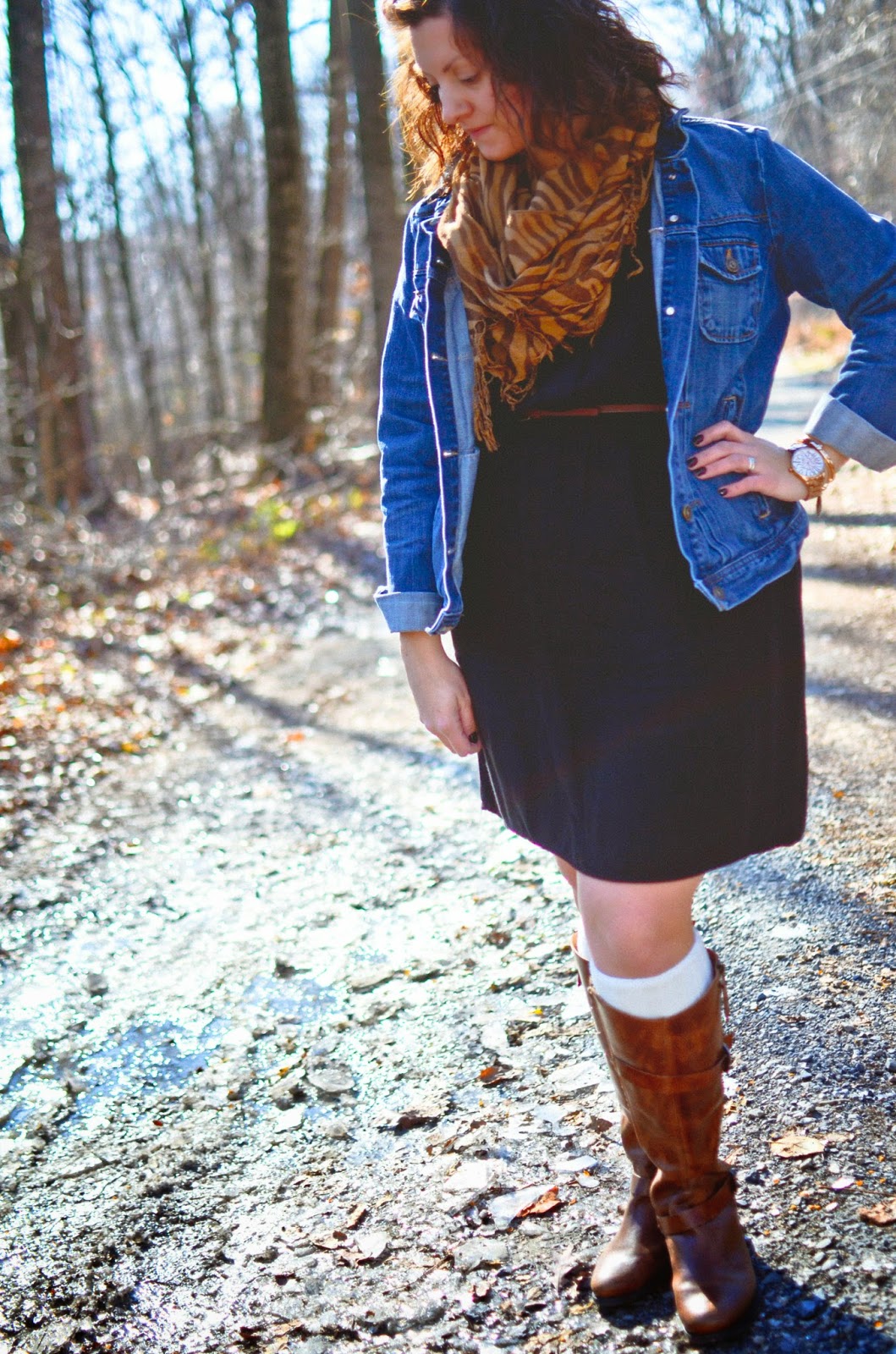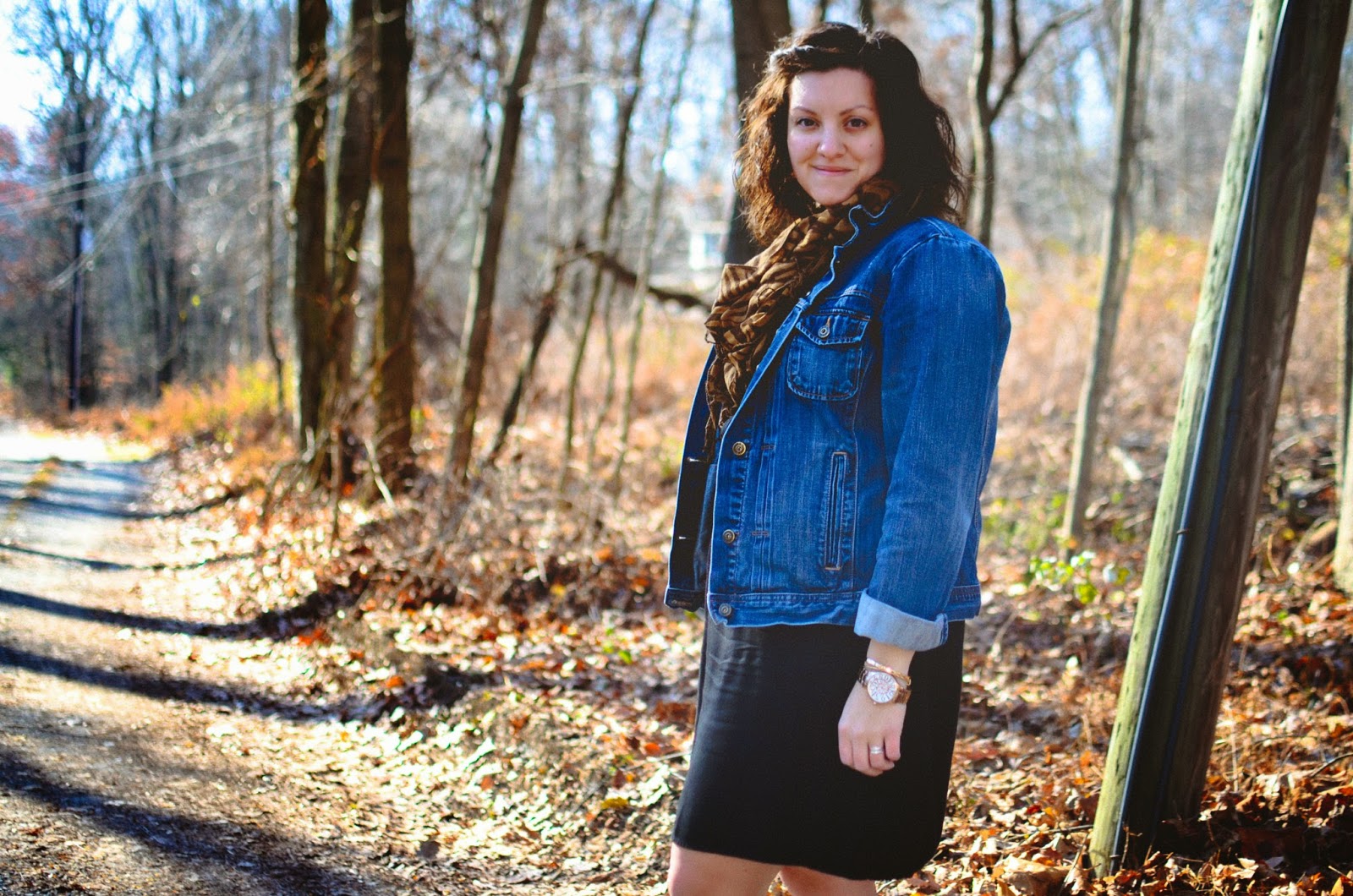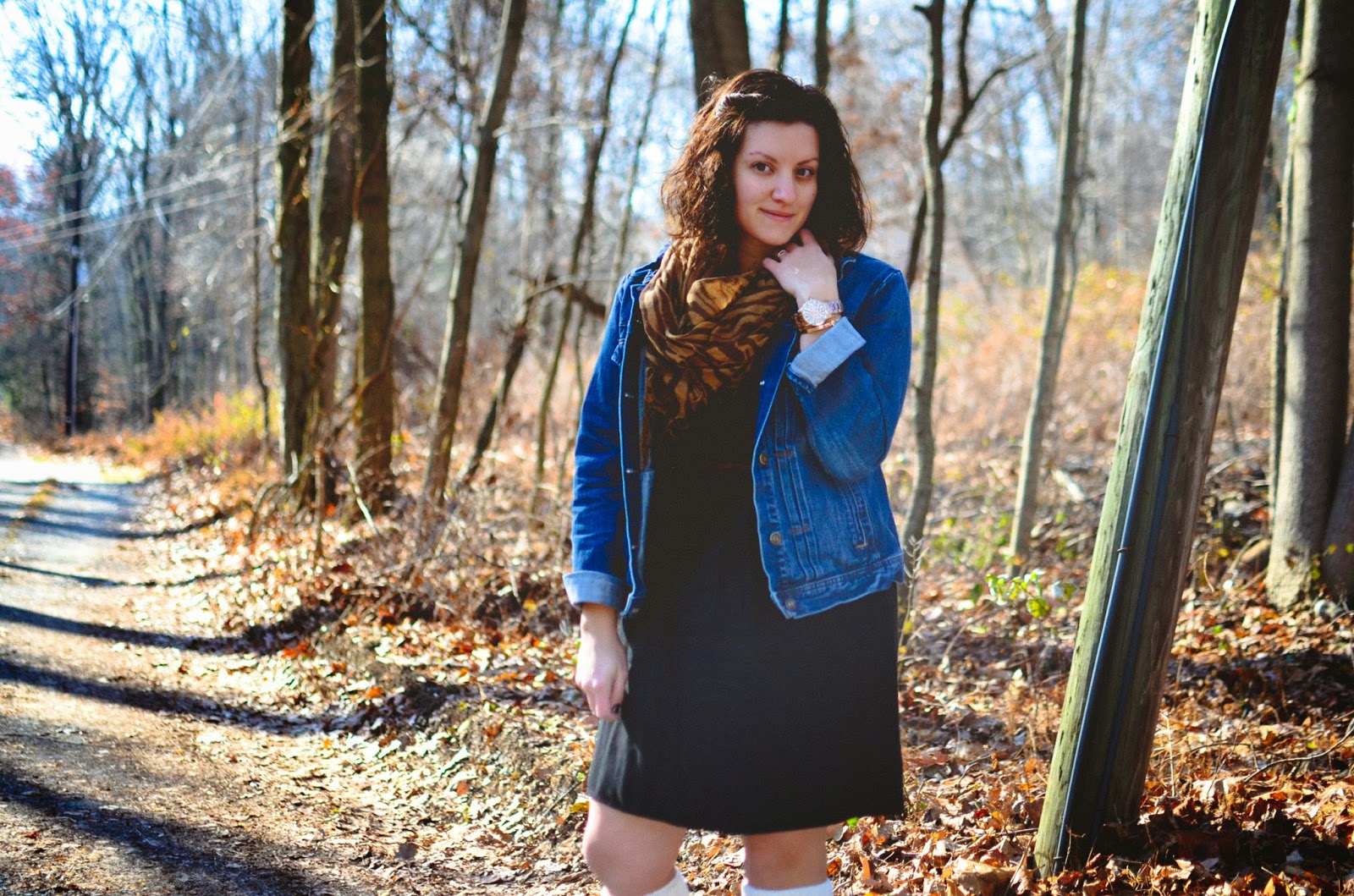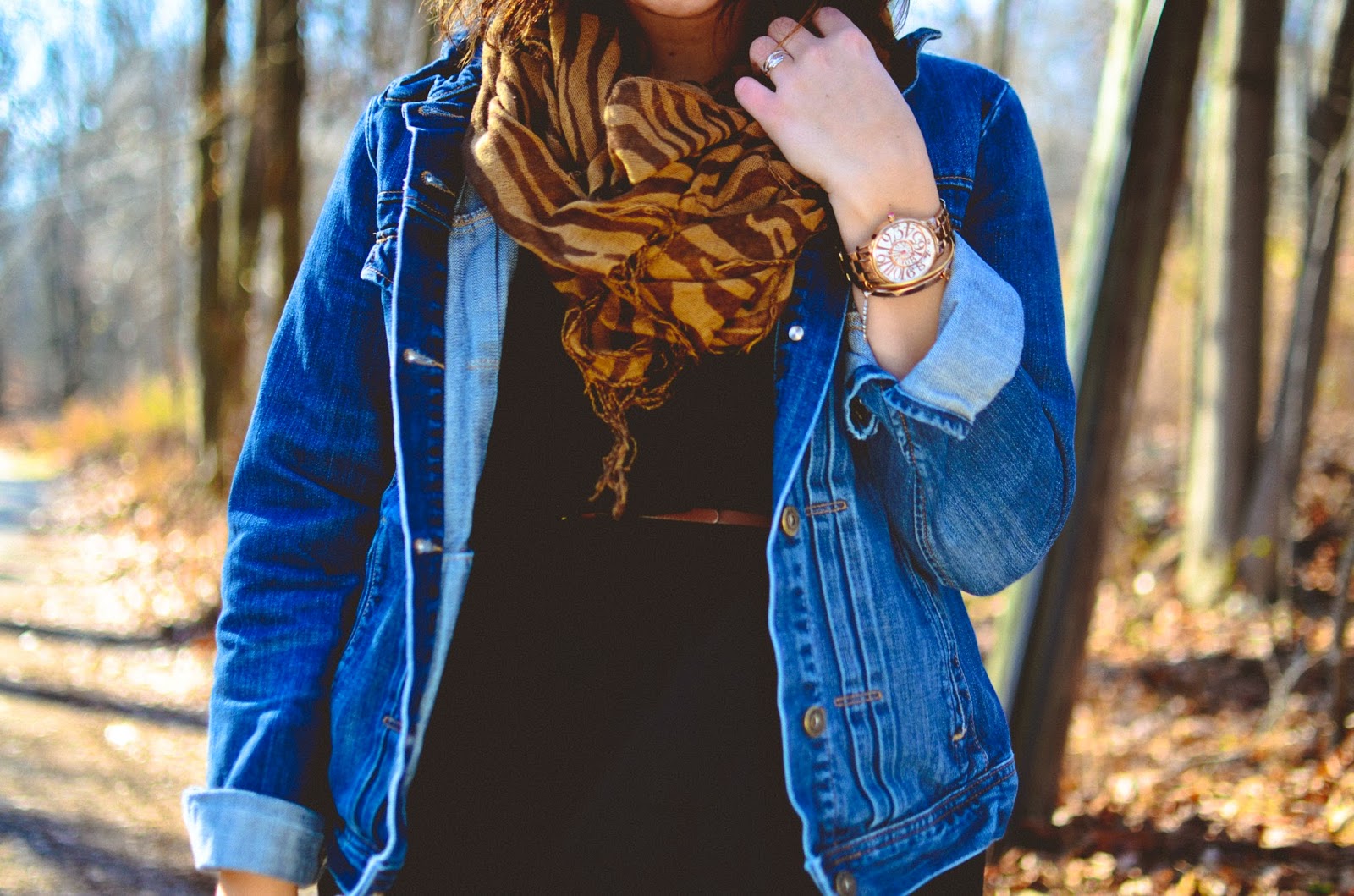 dress // target
jacket // gap
scarf // gifted
boots // matisse
boot socks // gold toe
watch // betsey johnson
bracelets // alex + ani and kate spade

how do you dress up or dress down a dress?