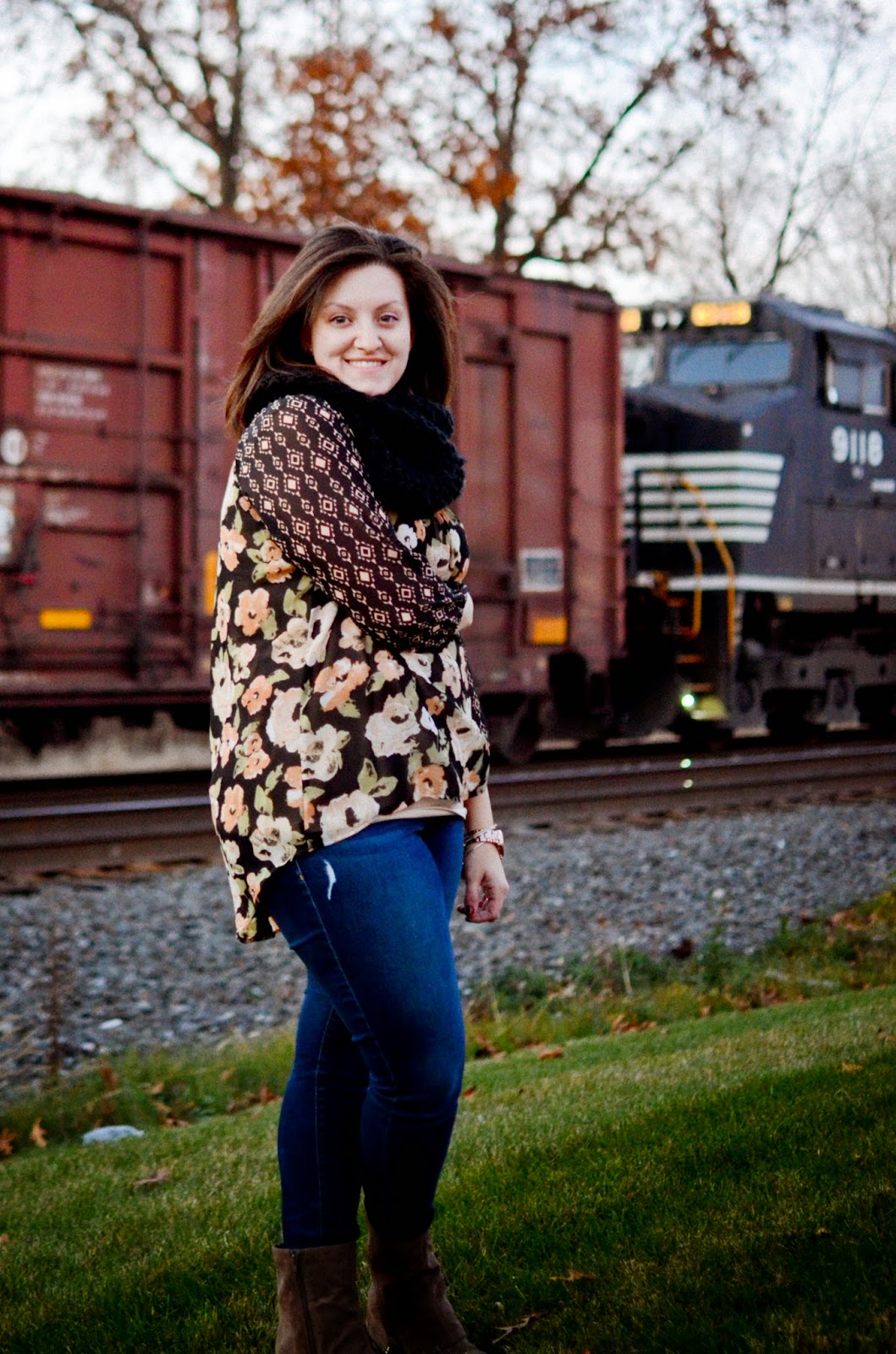 i'm gonna start out by saying that i don't know how you fashion bloggers do it! i've been desperately needing to update some photos for my blog and just other things in general, but i never really find the time and never have anyone to take photos for me. but yesterday, as daylight was slipping away and i was out running errands, i happened to have my camera (and remote!) with me and i liked my outfit, so i found a good spot and snapped a few photos for myself.
i'm not going to lie...these were taken near some train tracks that run behind a grocery store. and i felt pretty silly....is that normal? luckily, only two people drove past while i was taking these (it was a fairly out-of-the-way area, after all!), and there was definitely a conductor on the train who was probably watching the whole thing. i hope i gave him a good chuckle!
because i'm a photographer, i'm never quite used to being in front of the camera...i just never know what to do: how to pose, where to look, etc. i feel like i should be a pro at it...after all, i do shoots with individuals, couples, families all the time...but there's just something about being on the other side of the lens that makes me squirm a little. but hey, i got them done and it wasn't terribly painful! who knows, maybe there are more outfit posts in my future!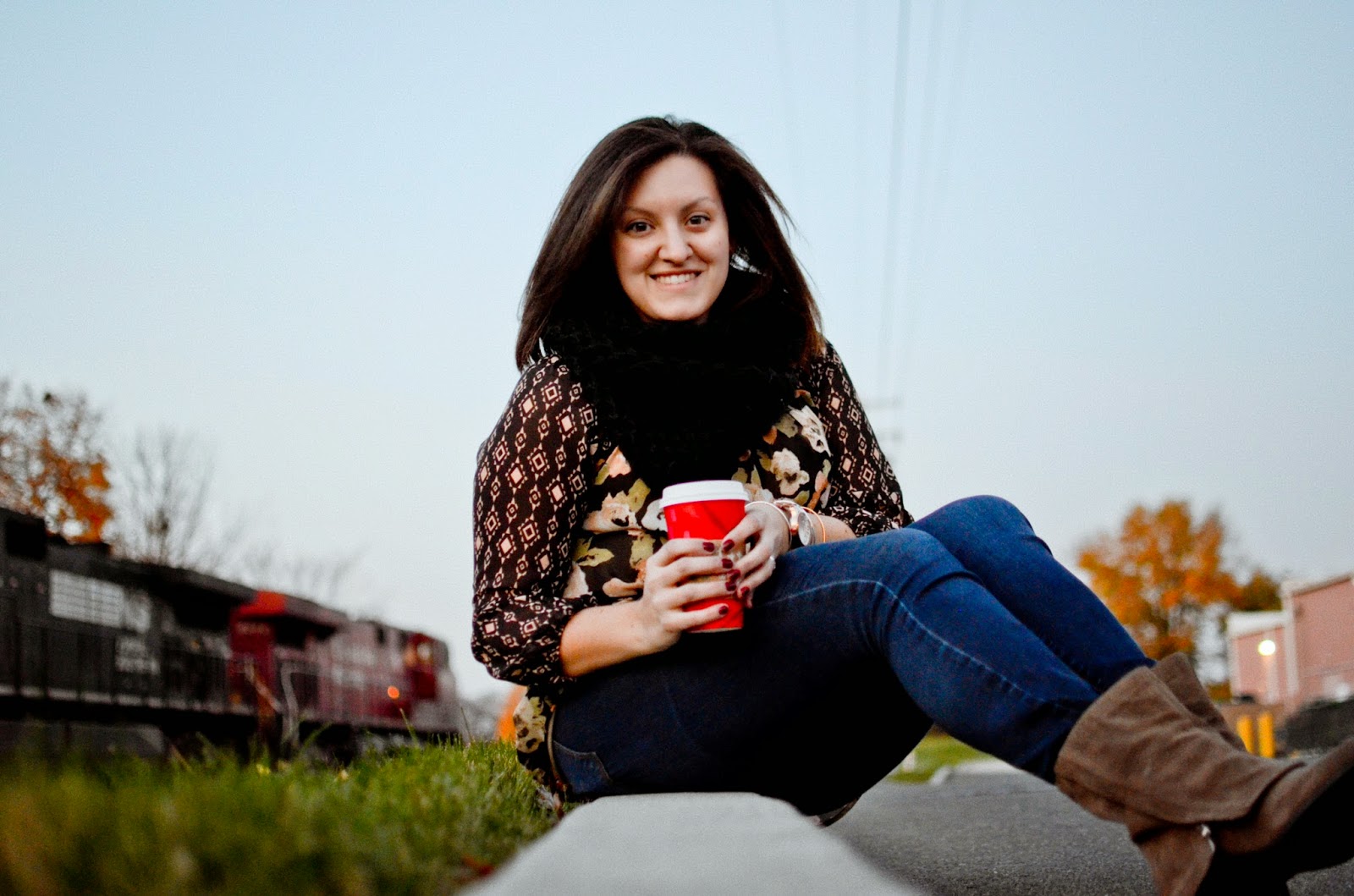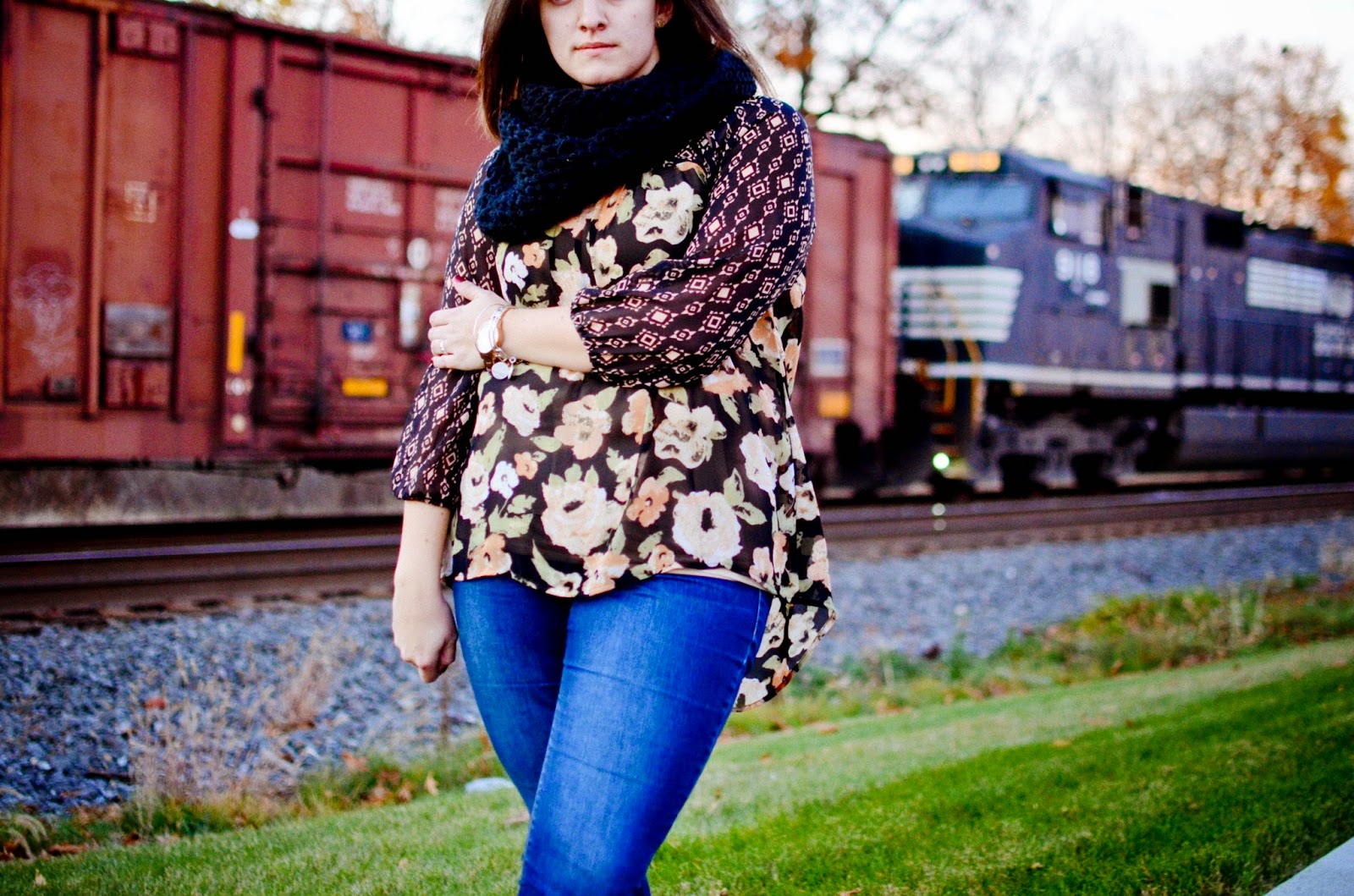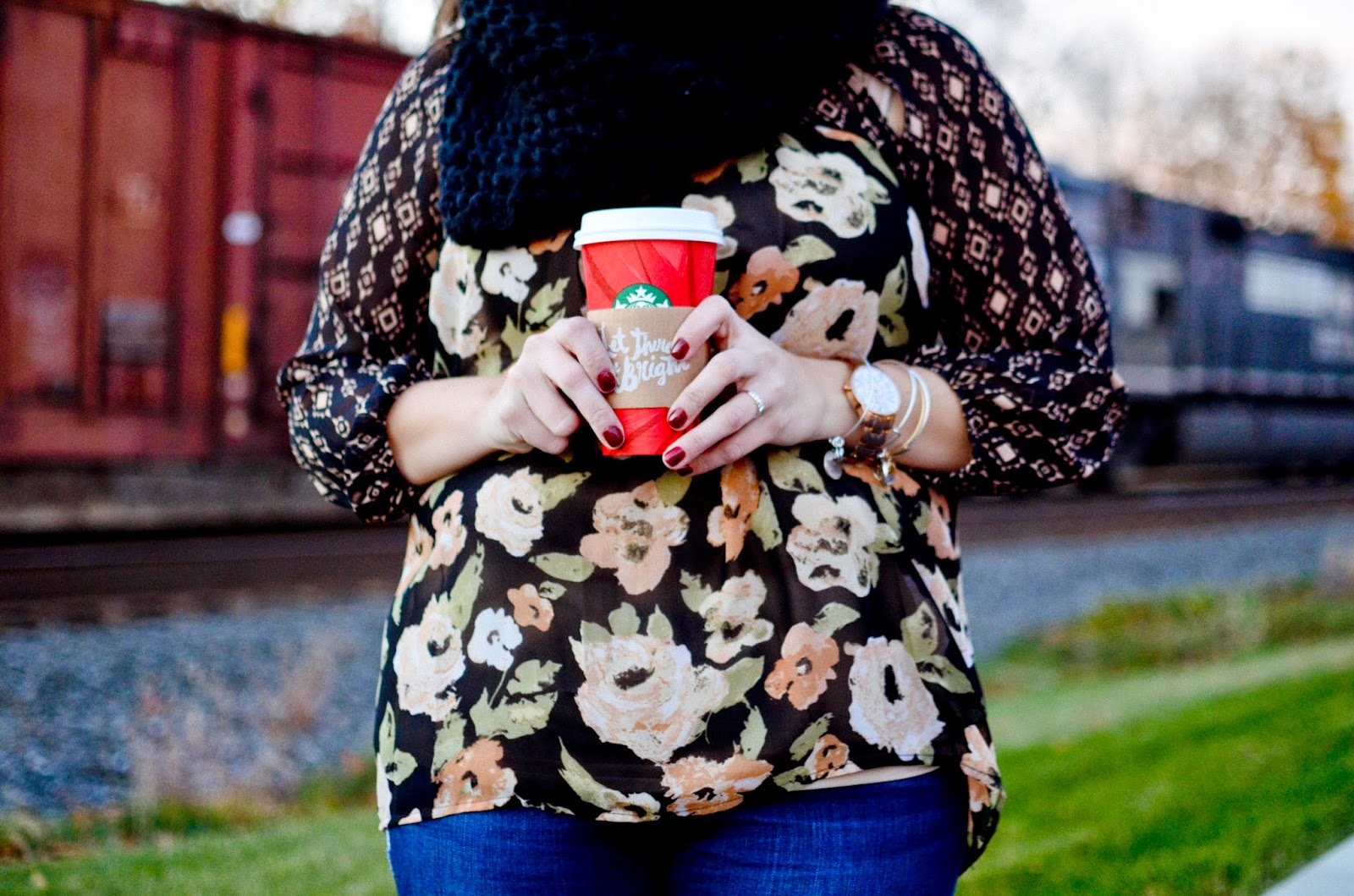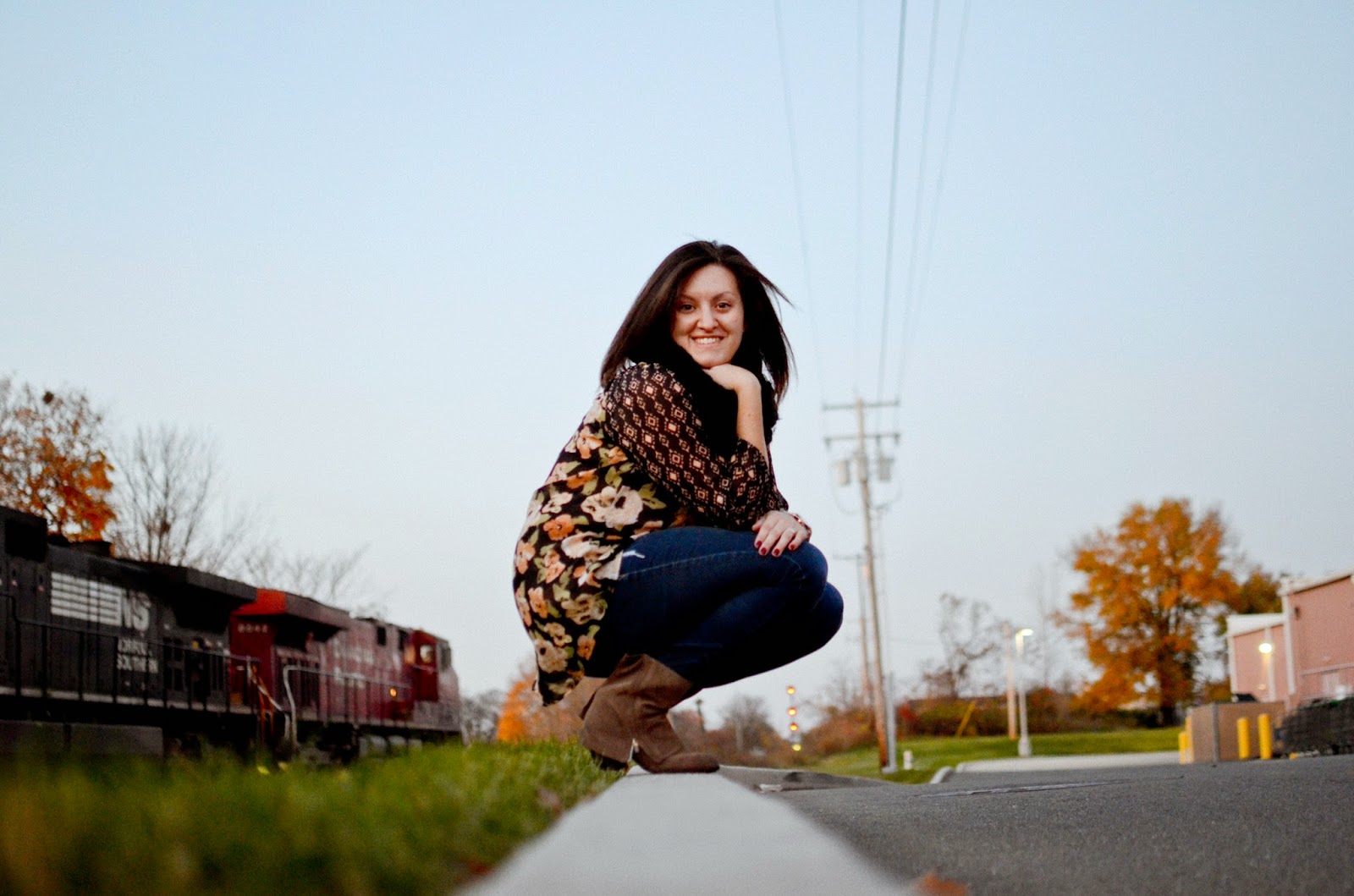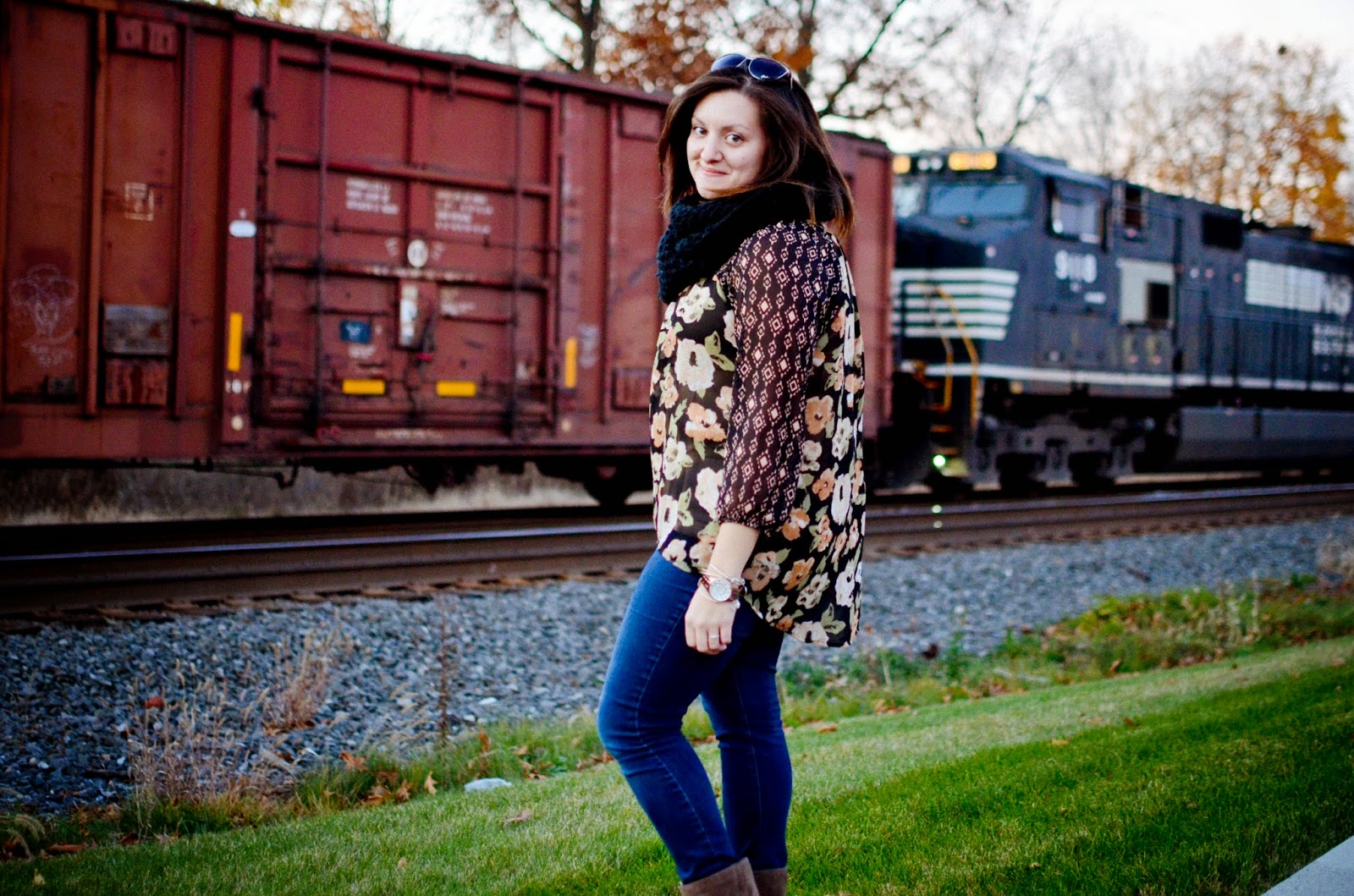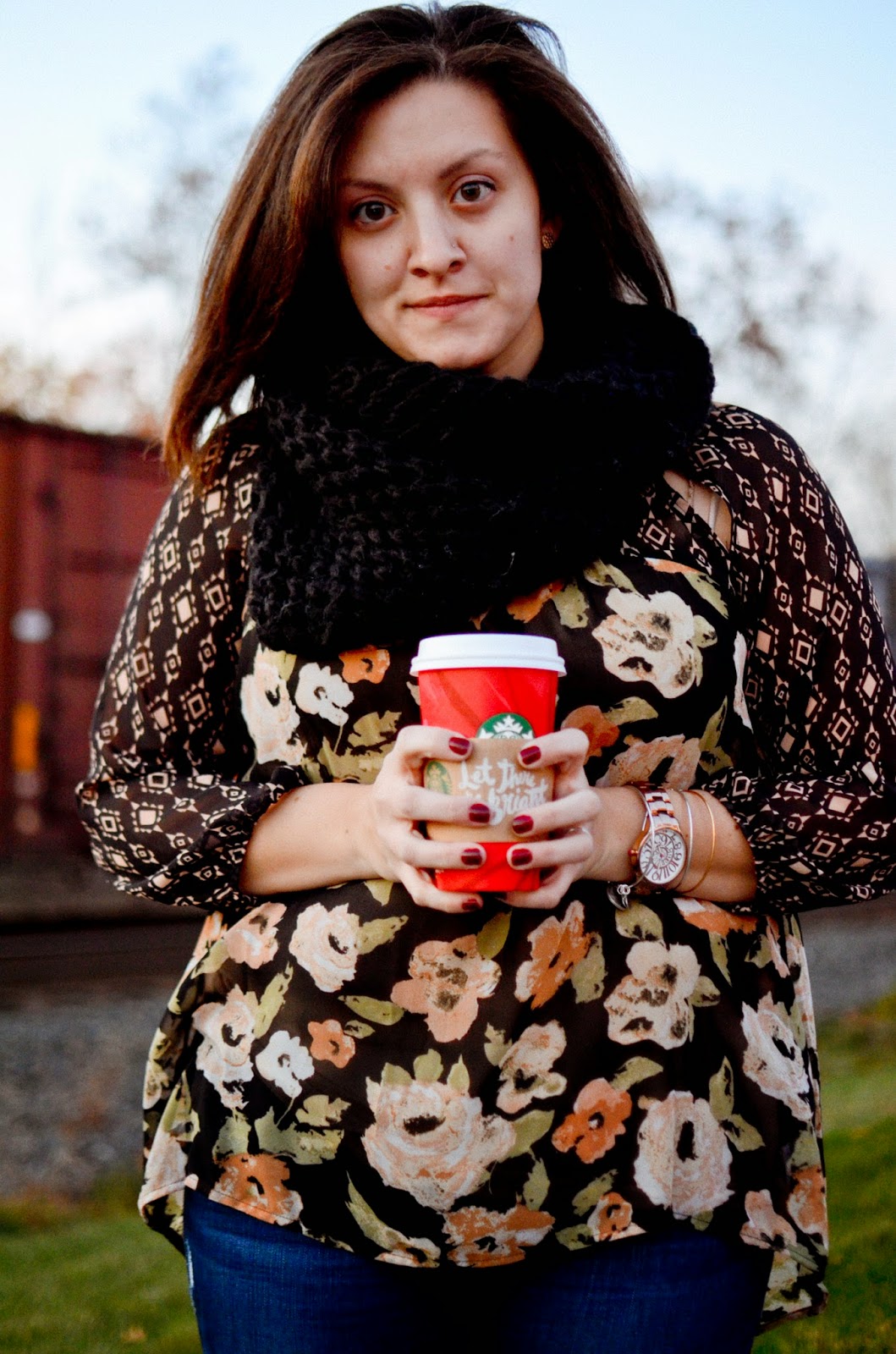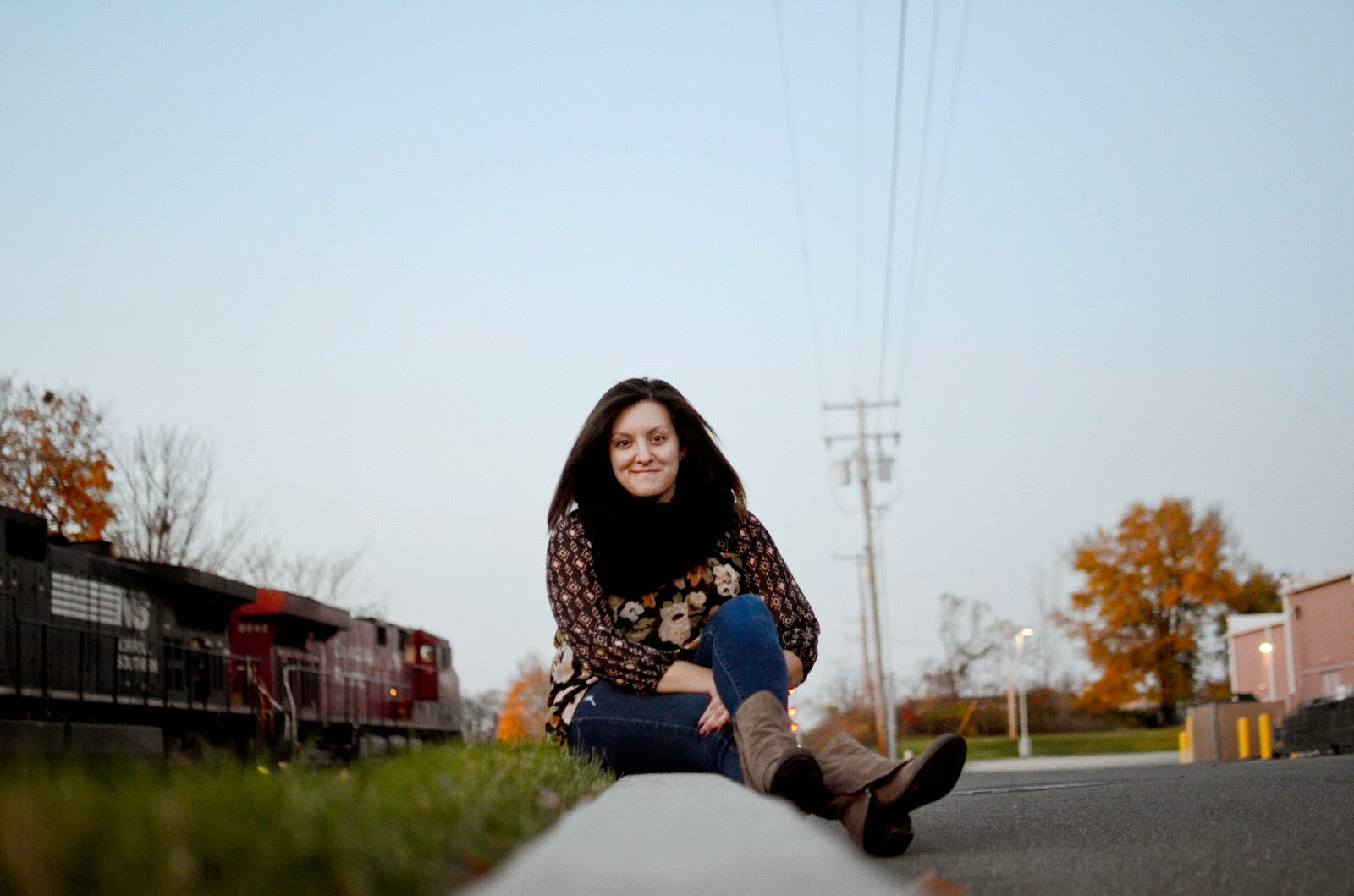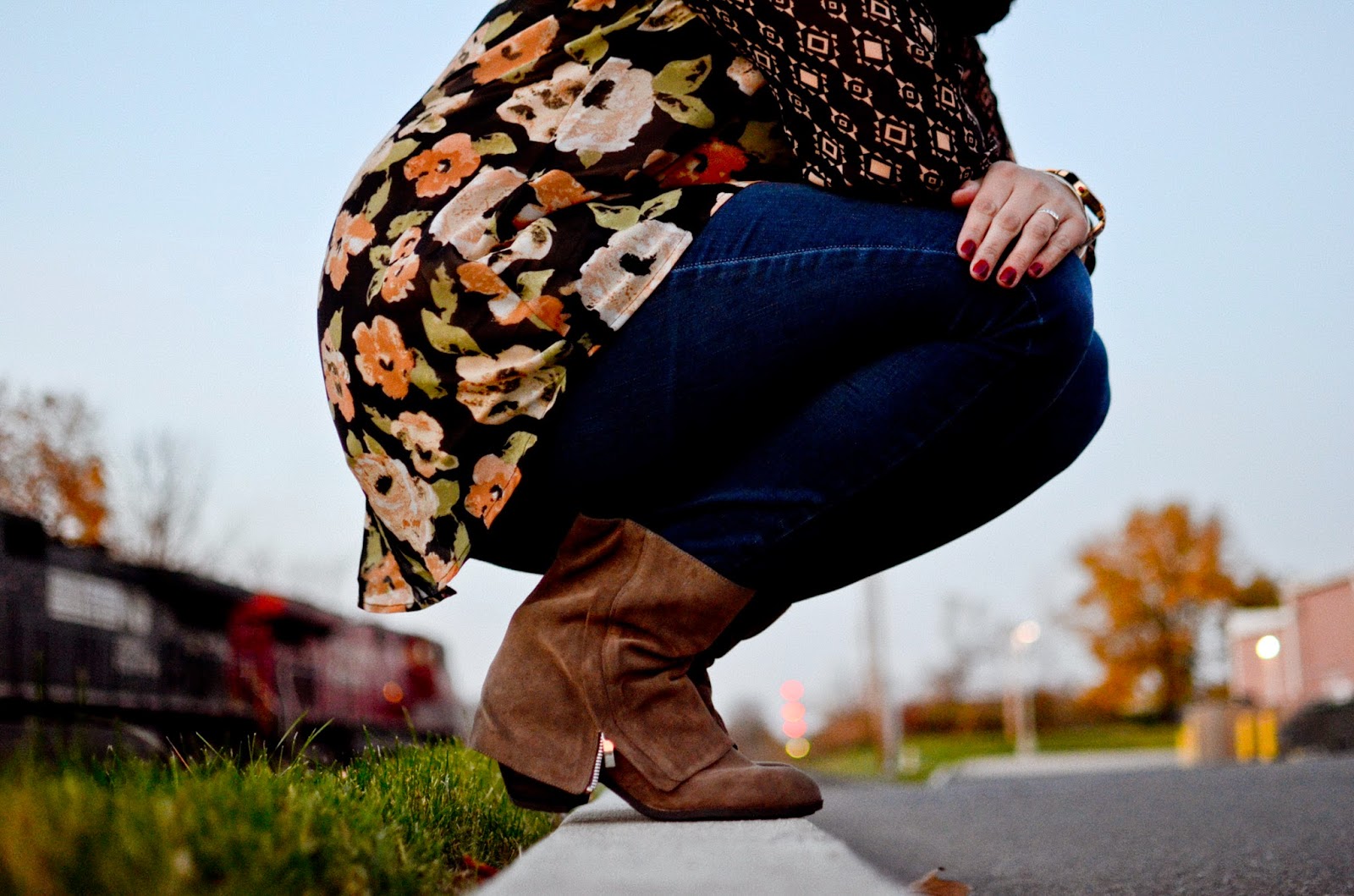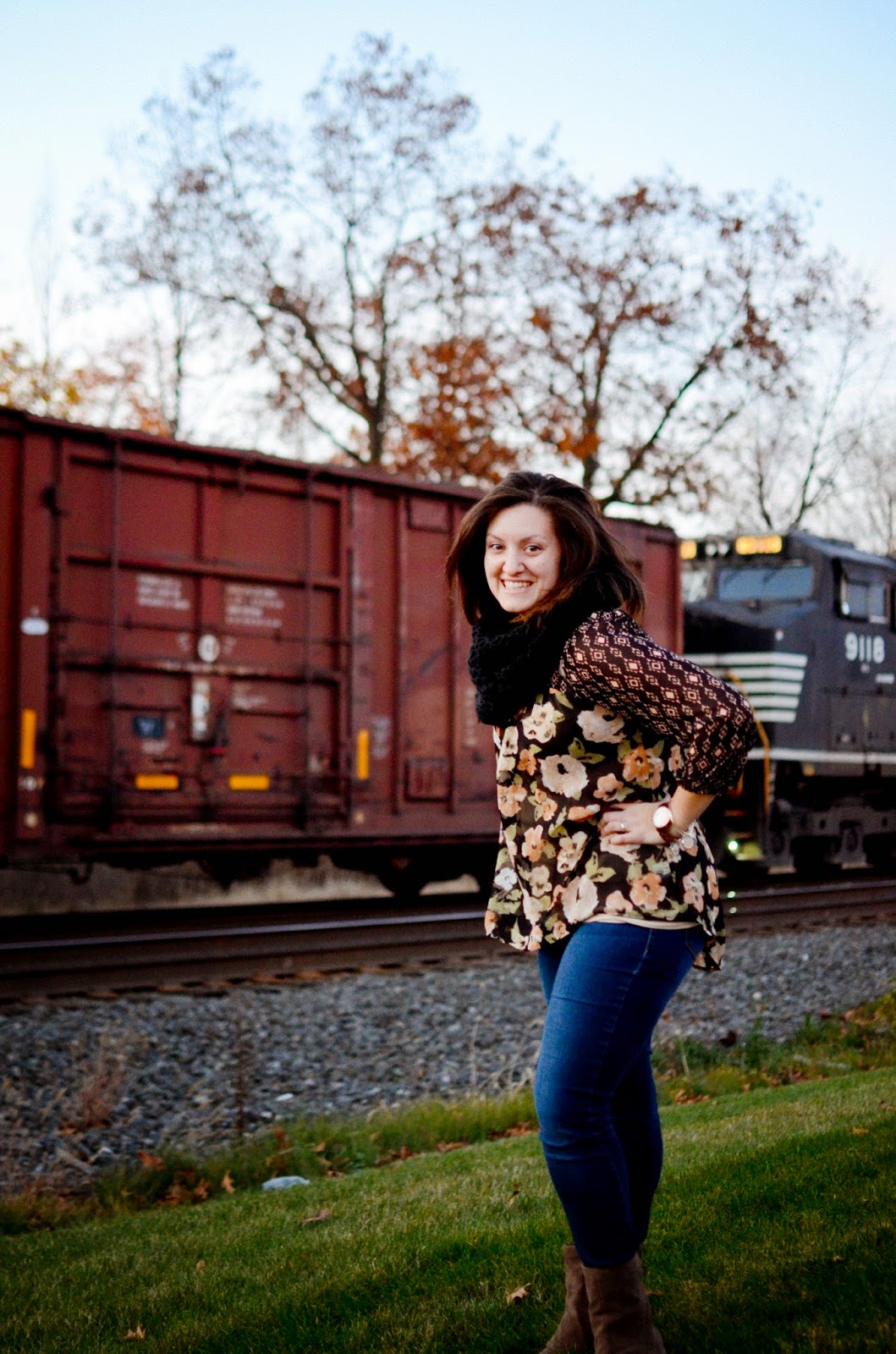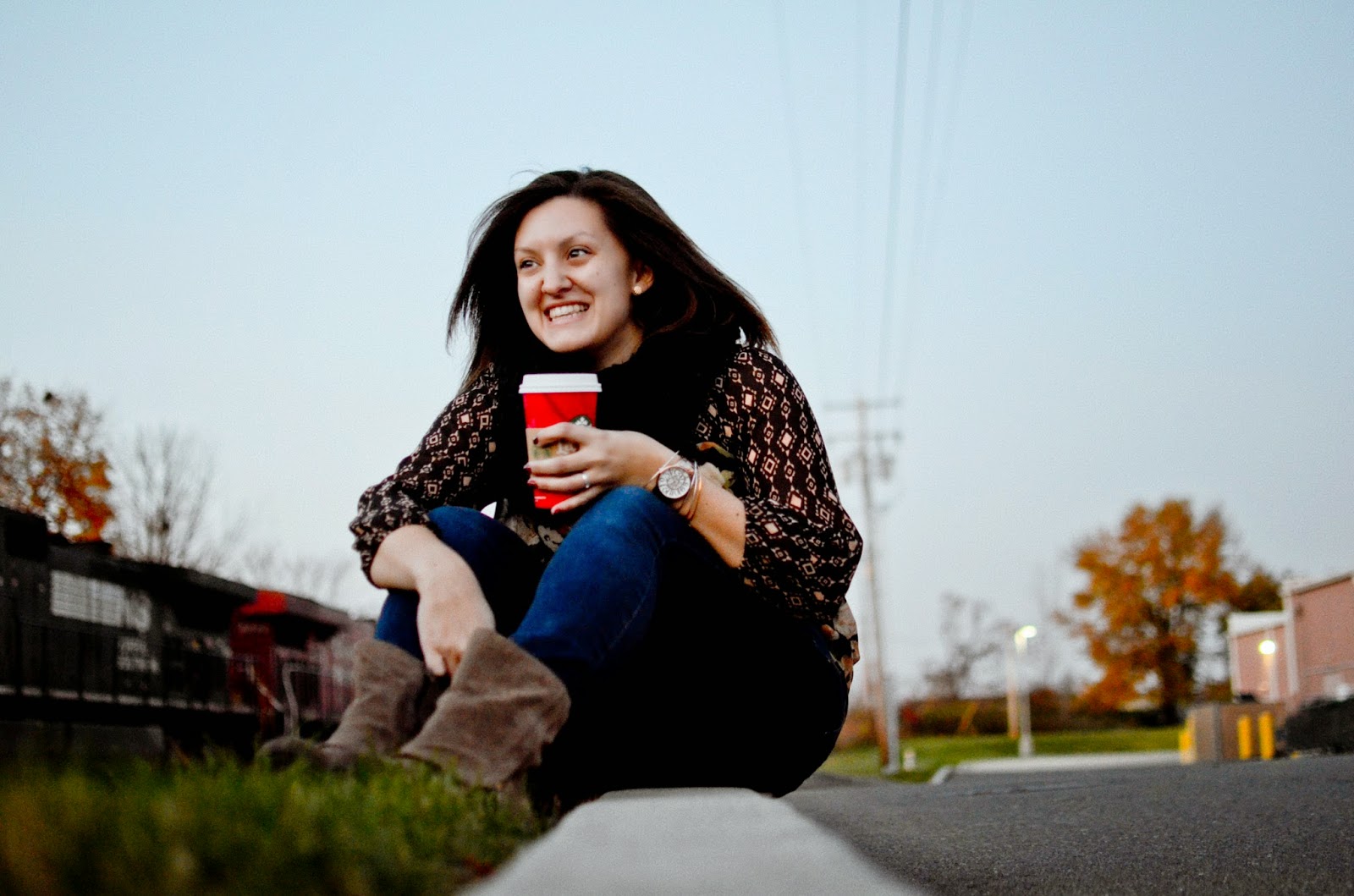 and here's the run-down on the outfit, in case you're interested!
shirt // bon ton
jeans // old navy
boots // bon ton
scarf // old navy
watch // betsey johnson
bracelets // alex + ani
coffee (heh) // cinnamon dolce latte from (where else?) starbucks!
do you do outfit posts? how do you handle your photography? does being in front of the camera make you uncomfortable?