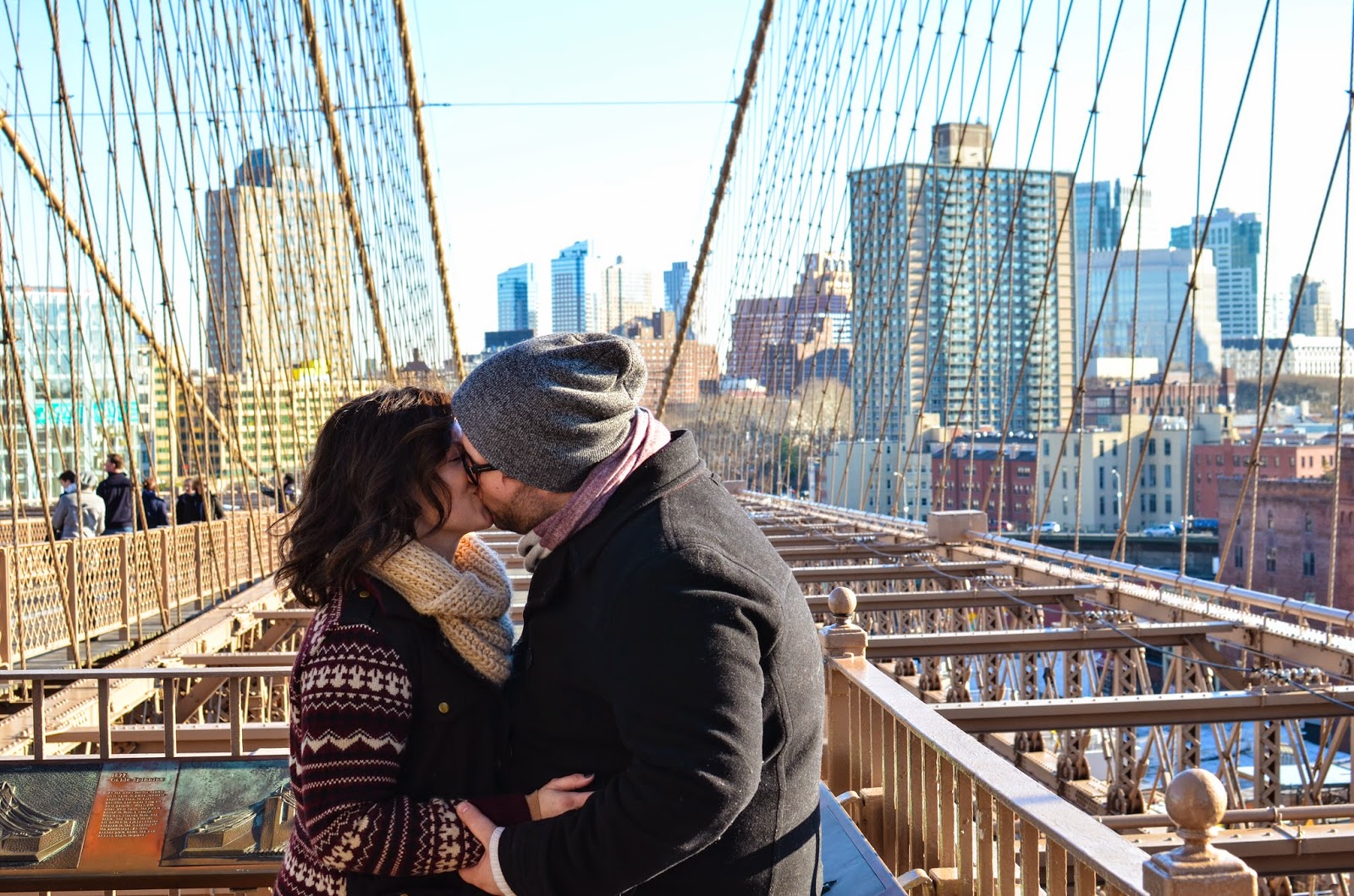 if you missed the beginning of our story, stop reading now and go back and catch up! (oh ok, you can read the proposal story, but then go back and catch up!)
to really tell the proposal story, we need to go back to the saturday before christmas. aj and i had attended my aunt and uncle's annual ugly sweater party, and somehow we had gotten into the conversation that we had already beaten to death: when were we finally going to be able to get engaged? it was a conversation that we had been having seriously for at least a year, but this time was particularly bad. aj had mentioned having a conversation with his parents, who expressed wishes that he not propose until after he finished college (which, because of transferring, could be as late as december 2015).
we were driving back to his house to spend time with his cousins, when things just erupted. i started crying about how long we still had to wait, and aj suggested we go park at our church and continue talking. sitting in that parking lot, tears streaming down my face, aj tried and tried to end the conversation, but everything he said opened another can of worms. finally, he convinced me that we should just stop talking about all of it, at least until after christmas, and then they could revisit the whole thing. i agreed, and we spent the next few days leading up to christmas avoiding the conversation and getting ready for the holiday, including our church's 6 christmas eve services.

my responsibilities at our christmas eve services included cleaning up the building after the last one, so aj's aunt debbie (who is also my boss), assigned me to clean up an area of the church on the other side of the building from the main worship center. as soon as the last service ended, aj's sister, amanda grabbed me and we headed to our assigned clean up area, where we began taking down lights and extinguishing candles. meanwhile, our families were back in the worship center creating the perfect proposal spot. eventually, debbie texted amanda saying that she needed our help with something in the worship center. we paused what we were doing and headed down to see what she needed, and when we got there, debbie asked me to go into the room and blow out the candles that we had lining the stage.

as soon as i walked into the room, i burst into tears. our 1,500 seat worship center was dark, except for some soft stage lighting, the candles on the stage, and luminaries lining every aisle. a song by jeremy larson was playing (an artist that aj and i fell in love with the night we started dating), and rose petals were lining my path to the stage, where aj was standing just in front of a sleigh, waiting for me. i started walking down the aisle and couldn't help but ask him, "is this really happening?"

aj guided me onto the stage and made me sit in the sleigh, where he began to talk about how much he loved me and how important both of our families were in our lives, because they had played a huge role in making that moment happen. then, he took a little black box containing the most gorgeous ring ever out of his pocket and asked me to marry him! there were even more tears (because i'm basically a faucet), and of course i said yes. we spent a few moments just talking and then emerged from the worship center to a crowd made up of our families, who were all holding sparklers. it was so special to have everyone that we love there with us on our big night, and we even got to have a mini engagement party at aj's house right afterward.

we've been engaged for just over a month and it still feels a little surreal! our story is a little unique in the fact that we'll be long distance up until two weeks before the wedding, but so far, being engaged is pretty great....and i'm guessing being married will be even better!

thanks for reading our story! so sorry you had to wait so long for the proposal...i just wanted to do it all justice by telling the whole thing from the beginning. if you stuck with me all the way to part 4, then you're a rockstar!