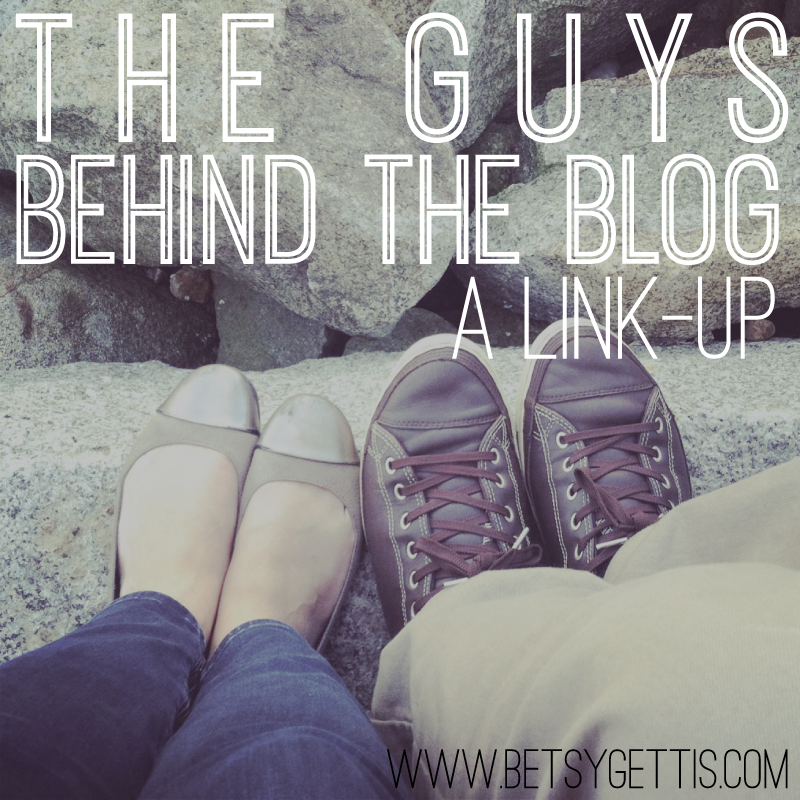 I'm so excited for another Guys Behind the Blog Link-up! This fun little link up seems to be growing every month, and it's been fun to get to know your guys better in the process. I hope you've been enjoying it too!
So this month, I convinced (ok, I sort of forced) AJ to sit down with me and let me interview him via video! I believe that Madison was the one who came up with this idea (credit where credit is due!) and so I totally stole it. This was fun for me, and I hope you enjoy watching it! It seems like the last few seconds got a bit cut off, but basically, if you can get your guy to agree, you should vlog with us one month!!
There's still time to join in on our March link-up....it'll be open through next Friday.
This month's questions were:
1 // Do you have a good luck charm or ritual? (like a lucky coin, or you always used to listen to a certain pump-up song when you played sports in high school or college?)
2 // What is your favorite dish that your wife/fiance/girlfriend makes for you? Do you have any fun memories of a time when she tried to cook and it totally flopped or does she get it right every time?
3 // What did you want to be when you were growing up?
4 // Which of the five senses is your strongest?
5 // Would you ever run for president?
March Guys Behind the Blog
from
Betsy Gettis
on
Vimeo
.
And here are the prompts for April....mark your calendars for Thursday, April 23rd. (We usually do the last Thursday in April, but since the last Thursday is also the last day of the month, I'm moving it back a week). The link-up will be open through May 1, so join in with us any time during that week! And if you have ideas for questions for upcoming months, you can submit them
here
.
April's questions:
1 //
Has Starbucks ever spellled your name wrong on a cup? If yes, what's the craziest way that

someone has spelled it?
2 // Who would play your wife/fiance/girlfriend in a movie or TV show about your lives?
3 // What is your proudest accomplishment?
4 // What is your favorite holiday and why?
5 // What is your favorite breed of dog? If you don't have a favorite breed, describe the characteristics of your ideal dog (or cat)!