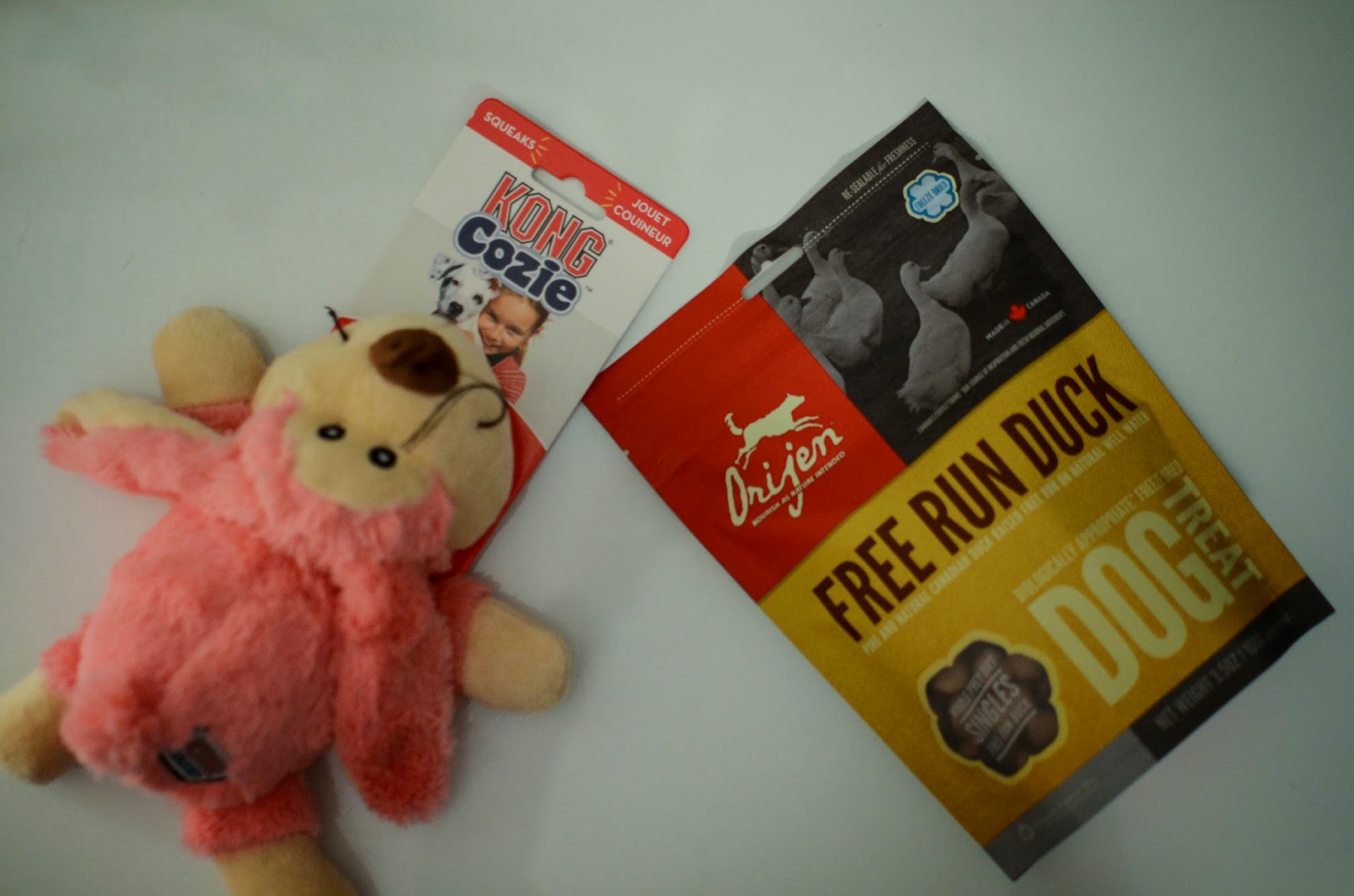 My dog might just be the most spoiled pup on the planet. After our last dog passed away, my parents said that that was it. No more dogs. Their kids are grown, and even though I still live with them, it's not exactly as if I'm in need of a lot of care and attention. They like to take little day trips and they didn't want to have to worry about having a dog at home to care for.
But then we thought about having a puppy...and that dog-shaped hole in our hearts started growing bigger, and somehow, my mom and I convinced ourselves that what my dad really wanted for his 50th birthday was a golden doodle. Enter Oliver....our black-bear fur ball with more energy and love than I think I've ever seen a dog have. And to say that he's like their third child is the biggest understatement of the year. He has more toys and balls than any dog I know and he also has a permanent seat reserved for him in the back of my mom's vw beetle.
So when
chewy.com
asked me if Ollie might like to try out a few of their treats, I couldn't say no! We're really intentional about feeding Ollie wholesome, grain-free food and treats, and Chewy had a huge selection that fit our standards. I thought he might like to try out some
Orijen Free Run Duck Treats
, and they couldn't have been a bigger hit! And our sweet new friends over at
chewy.com
even sent ollie a new toy, just to spoil him a little more!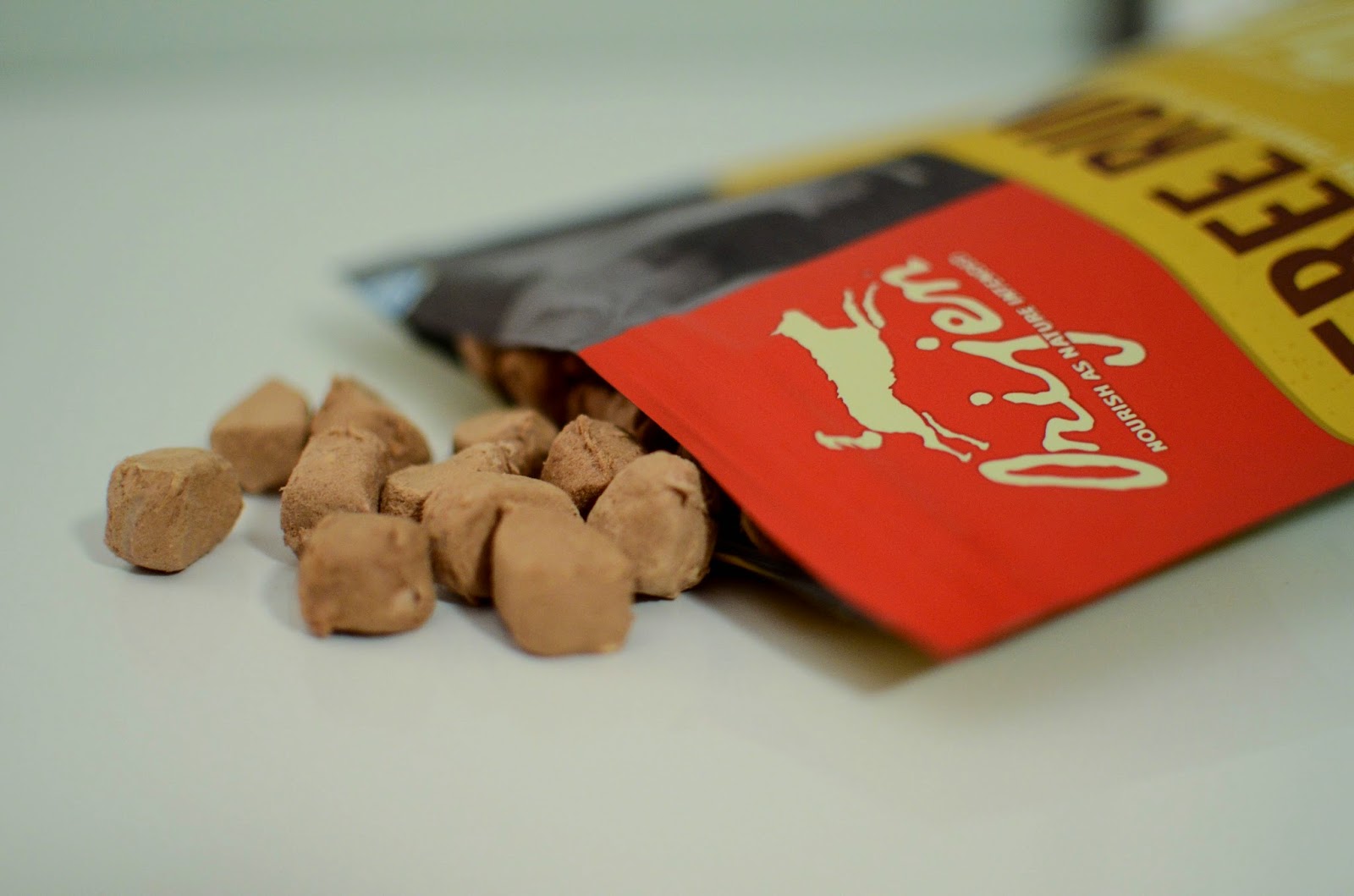 Goldendoodles are pretty darn smart, so a few weeks ago, I decided to see what would happen if I gave Ollie the opportunity to choose his snack. (Also, I just couldn't decide what to give him, so I wanted to let him pick). I held two bags of treats in front of him and asked him to pick....and he did! It's become a fun little game that we like to play in our house.
Ollie loves the Orijen Freeze-dried treats from chewy.com and after reading more about Orijen, it was such an easy choice to order them. Orijen makes treats that are fresh and "biologically appropriate," which basically means that they're made to mirror the richness, freshness, and variety of meats that our pets would naturally hunt if they were in the wild. Their treats are rich in meat, have low glycemic indexes, and include fresh fruits and veggies as well as meat.
So when I was thinking about how I wanted to show Ollie's love of his treats from chewy.com on the blog, my mom suggested a video where we played our new game. Disclaimer: I did not coach him at all in this...he totally chose the orijen treats all on his own, and he loves them! I love them too, because they're made with free run canadian duck and they have a low calorie count. I feel good that we're giving him quality treats!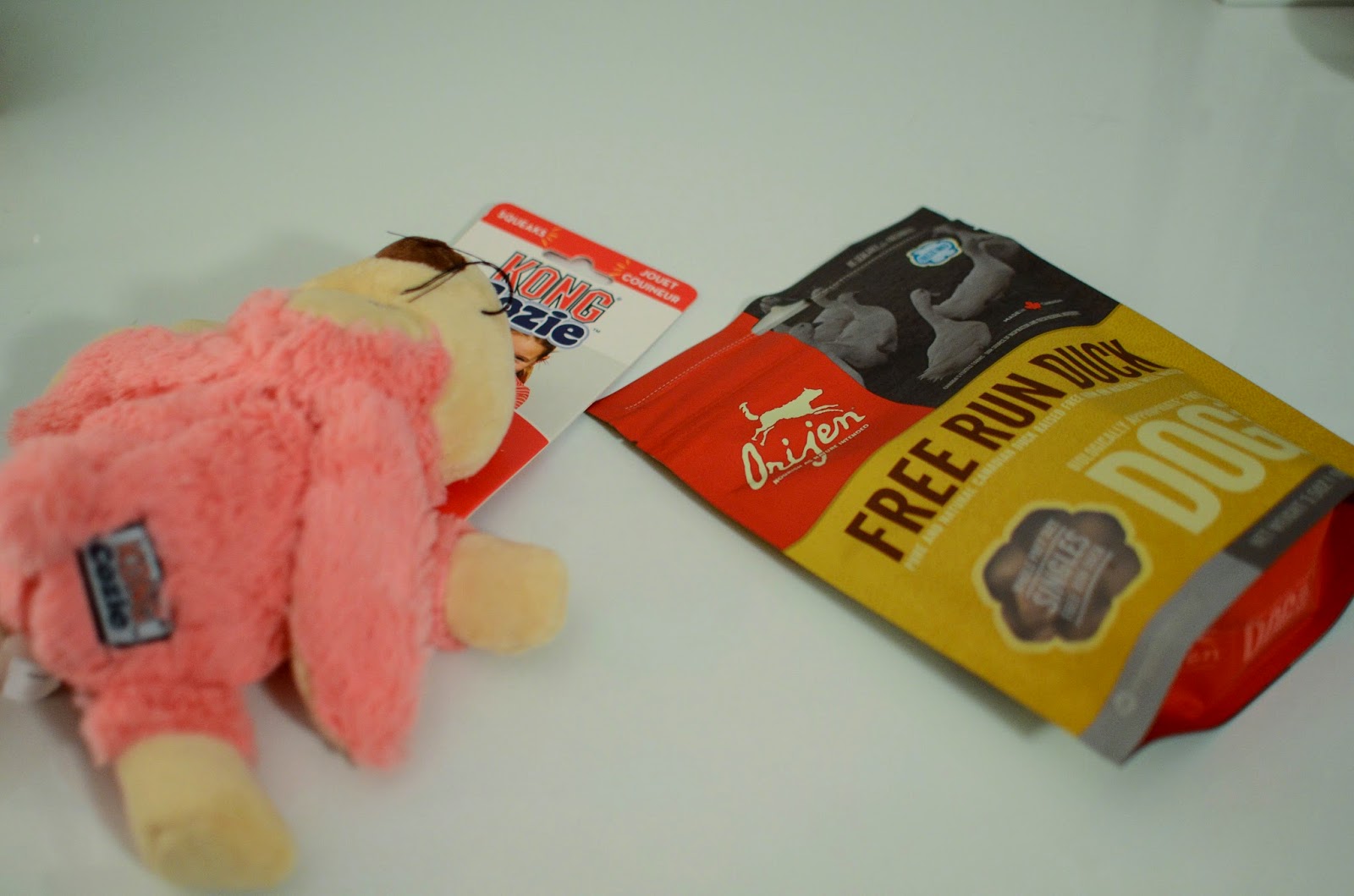 We couldn't be happier with our service and the quality of the products that we got from
chewy.com
! They were super helpful and had such a great variety of treats and toys.
Would you ever consider ordering treats for your furry friends on
chewy.com
? What kinds of treats and toys do your pets love?
Thanks to chewy.com for sponsoring this post! I was offered these treats by chewy.com for review purposes, but all opinions expressed are my own (and Ollie's)!