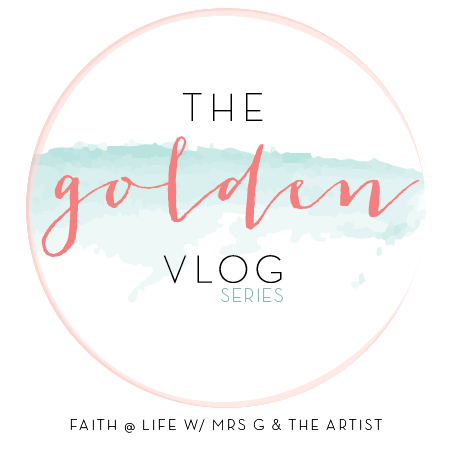 yay! it's time for another round of the
golden vlog
with faith over at life with mrs. g and the artist! i never thought i'd say this, but i kinda sort think i'm beginning to love this vlogging thing!
you'll have to excuse my appearance this month...i didn't exactly plan ahead and instead had to vlog after an almost-13 hour work day and a big event at church. this is the real deal, people....me after a long day at work when i just want to crawl in bed.
i also had the
hardest
time answer this month's questions! choosing my favorite anything is hard, but my favorite books/movies/tv shows?! that's basically impossible for my fickle heart. those favorites change with whatever's freshest in my memory, and friends,
nothing
is fresh in my memory after a long day.
also, before you watch this vlog which is basically all about my favorite tv shows, i have 4 words for you: the unbreakable kimmy schmidt.
have you watched it yet? it had me at the theme song.
for real.
stop what you're doing (that is,
after
you watch me ramble for 8 minutes about what i'm currently watching) and go binge watch your new favorite comedy on netflix!
and then come back and thank me. you're welcome.
march golden vlog
on
vimeo
.
tell me about some of your favorite books, movies, or tv shows!