No joke, friends: Target is my jam! When AJ and I got engaged, we knew without a doubt that Target would be one of the first places we registered, and some of my favorite items on our wedding registries are on our Target wish list!
Spring is just such a time of renewal in my mind...I'm ready to
clean out my closet and replace some of my staple pieces, and refresh my home decor. But I'm also really trying to save some money, so I've been trying to just window shop a little and not spend money...or use gift cards! And luckily, I still have a few left over from Christmas to my favorite place! So here are a few things on my Target wish list this spring!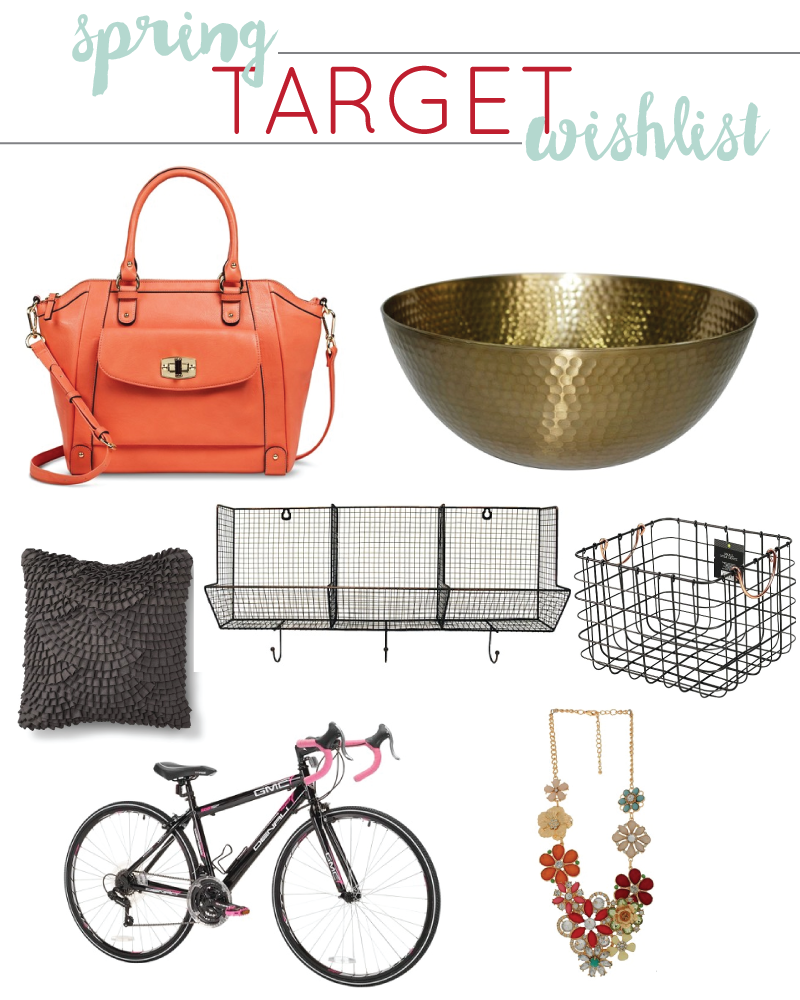 Coral Tote // This bag is so cute! I love a good structured tote bag and this pop of coral is perfect for spring.
Hammered Gold Serving Bowl // Truth be told, quite a few of the things on this wish list are straight from our registry, including this bowl! We are going for a boysenberry, white, and gold color scheme in our kitchen, so this gold serving bowl (along with it's small counterpart and two gold serving trays) was a no-brainer on our registry.
Scalloped Throw Pillow // I love the texture of this throw pillow, and gray is always a go-to neutral for me!
Wire Basket Organizer // Another pick from our registry, this wire basket organizer will be great in an entryway for holding keys, mail, sunglasses, and scarves and gloves in colder weather!
Metal Milk Crate // Have you seen these at Target recently? I love having baskets for throw blankets, magazines, and other loose ends, and these milk crates are super cute!
Road Bike // Ok, so this isn't the most high-quality road bike ever, but I really am considering investing in one so that I can get out and ride this summer! I already own a cruiser bike which I love, but it's too heavy for longer training rides, and I'd love to get out of the cycling studio and hit the road this summer.
Floral Bib Necklace // If scarves are my go-to in winter, long necklaces take the cake for me in summer, and this colorful bib necklace is not only super cute, but will dress up any shorts and tank outfits this summer!
There you have it...my spring Target wish list! I love shopping at Target because it's a one-stop shop, and because you can find great deals and savings! Mandy just wrote
this bomb.com post
on ways to save money at Target, and she is spot on! Between my RedCard and Cartwheel, plus coupons that they give me when I checkout, I love watching my savings pile up. Plus, they just have such cute stuff! But one lucky reader will get to have a little Target shopping spree...check out this giveaway to enter to win a $400 gift card to Target!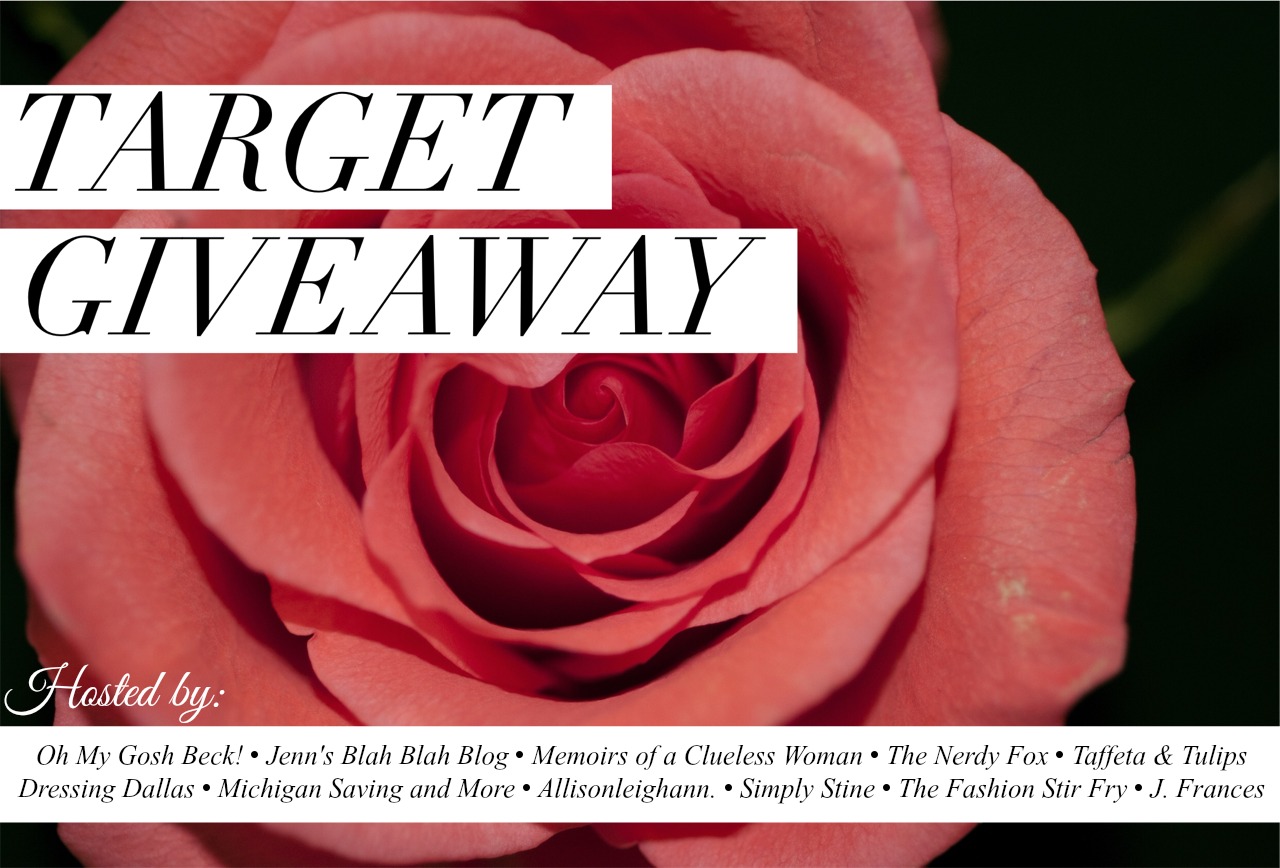 Prize:
$400 Target Gift Card
Rules:
Use the Rafflecopter form to enter daily. Giveaway ends 4/8 and is open worldwide. Winner will be notified via email.
Are you a blogger who wants to participate in giveaways like these to grow your blog?
Click here
to find out how you can join a totally awesome group of bloggers!
Enter below and good luck!!
a Rafflecopter giveaway
WHAT'S TOPPING YOUR TARGET WISH LIST THIS SPRING?