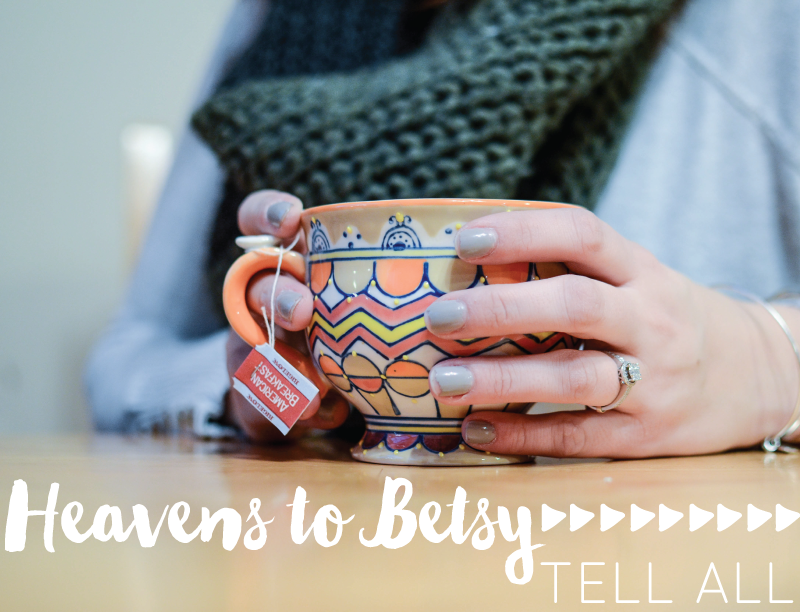 I was bopping around Emily's blog this weekend and came across one of her Tell-All posts. I had been wanting to do a round-up post to answer some questions that I get a lot from readers, and I loved how emily did a few of these posts and called them "Tell-All"s. So I whipped up a Google Form and sent it out into the web and you all came back with some awesome questions! So many, in fact, that I had to break them down into quite a few posts...so here's the first of the Heavens to Betsy Tell-All series!
I decided to start off with some "About Me" type questions, so here are the silly and the serious...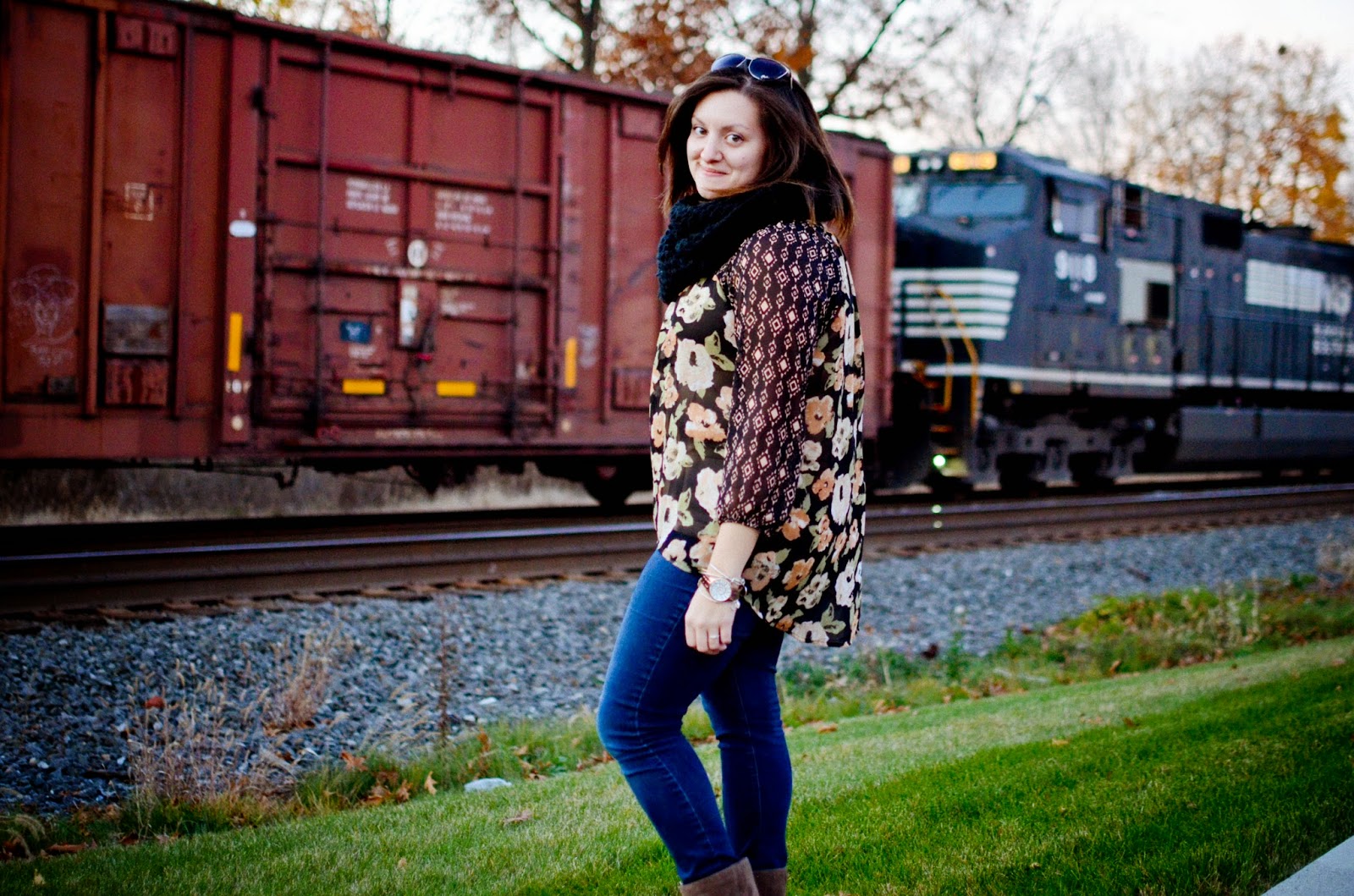 1 // What do you do as a job, outside of your blog and your shop, and what does it all entail?
I work at GT Church, where I wear a few different hats. My primary role is Creative Arts Project Coordinator, and my responsibilities include coordinating and writing our announcements (both print & video) each week, some graphic design work, conceptualizing and executing stage designs sometimes, creating decor for certain times of the year, and doing some creative writing when it's needed. On Tuesday & Thursday mornings, I teach preschool, and then throughout the month, I coordinate volunteers for the character-education assemblies that we do in local elementary schools each month.
2 // What's your favorite nail polish color currently?Ooh! I've been loving deep purpley reds this year. I particularly have been switching between Essie's Bahama Mama and Wicked all winter.
3 // What's your coffee order?
I'm fickle and I switch things up a lot. I like tea as much as I like coffee, but since you asked about coffee...
Hot: Grande Cinnamon Dolce Latte with skim
Cold: Grande Iced Caramel Macchiato with skim
4 // What decade fits you best?
The 40s! I have always said that if I could pick any decade to live in, it would have been the 40s...I just love the fashion and the hair...I love that women were looked after and respected and that chivalry was important in society, but also that women were strong and rose up and took ownership of things during WWII....and then don't get me started on the music! Yep, the 40s it is!
5 // What do you put on your toast?
Hmm...I'd have to say that the best way to enjoy some toast is the way my grandmother used to make....toast with peanut butter and a little sugar dusted over it!
6 // What are two or three of your go-to dinner menus?
I'm going to be totally honest with you...I can cook, but I rarely do it! Since I still live with my parents, I don't do a lot of cooking. I need to work on that for once I'm married! But some go-to meals that I do make would be grilled chicken salads, taco pie, and salmon in the broiler!
7 // If you could do a "do over" what would it be?
Oooh...this is a tough one! I try not to regret things, but if I'm being honest, I guess I wish I hadn't wasted the energy on pursuing a relationship with a guy that I was talking to before AJ and I started dating. I learned a lot, for sure, but it just made things awkward and I got really hurt. I wish I could have that to do over!
8 // Who is the most influential person in your life (past or present)?
Probably my mom! I value her opinion so highly and she is
one
of my closest friends! I can't imagine not being as close to her as I am, and she has definitely influenced my life a ton!
9 // What was your biggest mistake and how did you resolve it?
Hmmm...I'm not sure! I mean, I'm sure that I've made some big
mistakes
....I've let words slip that I didn't mean or I've hurt people without intending to. Luckily, nothing glaring comes to mind, but I always try to humble myself and apologize when I've
made
a mistake!
10 // What's the most embarrassing thing that ever happened to you?
I talked about this in a Golden Vlog recently, but my most embarrassing moment is definitely from middle school....my brother shouted across the pool one summer and told
the
guy that I was crushing on that I liked him...it was the worst!
Alright, there you have it! 10 get-to-know-you questions asked by YOU! (And to the friend who asked me "How are you so awesome?"...You're sweet, and I'm not....in fact, I'm mostly a giant dork. haha!)
If you have a
question that you'd love to see me answer in an upcoming HTB Tell All post, you can submit it
here
! All questions are welcome! In upcoming Tell Alls, I'll be answering some questions about my wedding, faith, and blogging!