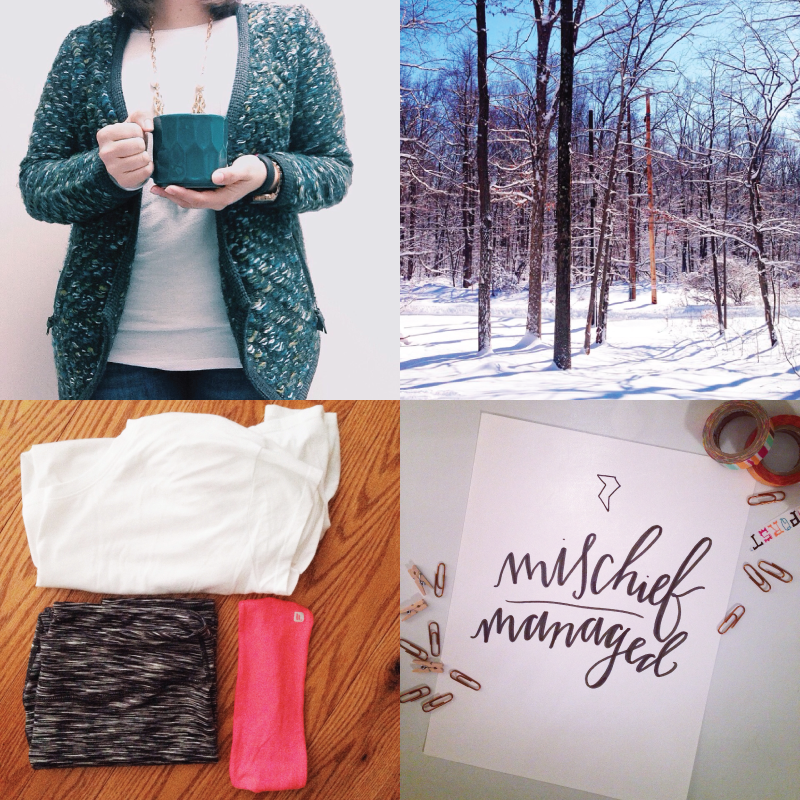 hello daylight savings time. i don't know about you, but i never mind springing ahead because i just love getting that extra hour of daylight in my evening! spring is in the air, friends!
here's what you might have missed this week on heavens to betsy:
happenings:
+ i picked up this sweater at anthropologie a few weeks ago and i'm
convinced i will never find a better deal...it was only $15!
+ we had 8 inches of snow dumped on us on thursday....talk about march coming in like a lion!
+ my first outfit from fabletics came on friday and i'm totally in love with it! i'll be posting a full review right here on tuesday, so stay
tuned
!
+ i've been playing around with hand lettering a few quotes from harry potter. this one is fun!
in case you missed it:
+ this harvest chopped salad with homemade balsamic vinaigrette is super easy, super healthy, and super yummy!
+ these are 5 beauty routines that i'm already doing to prep for the big day...if you're getting married, or are already married, what did you do to get ready for your wedding?
+ our monthly peony project link-up was this past week and i wrote about leading a simple life.
+ aj and i had another long distance date night...this time, we played risk! it was a ton of fun, and it's great having a different way to connect and spend time together!
+ i started the week with a grateful heart