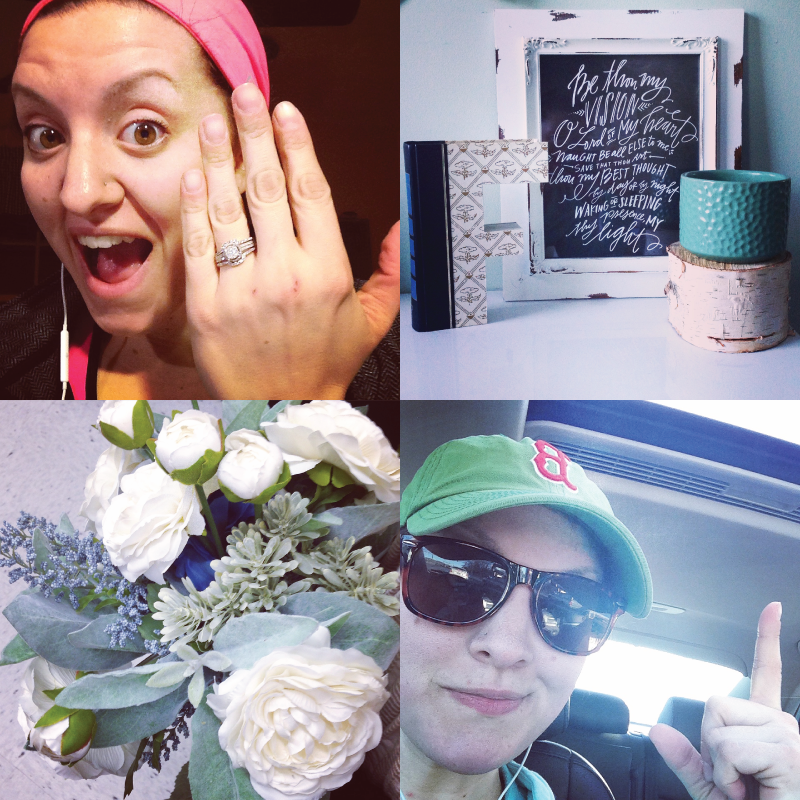 we're finally getting into warmer temps here in pa, and i'm loving it! how is it that 50 degrees actually feels like 80 after a long, cold winter? it's been a busy week with work and checking things off of my to-do list, but i'm looking forward to what's to come in the week ahead!
here's what you might have missed this week on heavens to betsy:
happenings:
+ i picked up my wedding bands at
the
beginning of the week! i love them and i can't wait to get married in less than 6 months!
+ rachel of oh simple joys makes these awesome book letters....i got one in my new initial so that we can use it for the wedding!
+ we are doing silk florals for our bouquets and
boutonnieres
and i went and picked out all of
the
flowers on friday morning. can't wait to start putting them together!
+ it was finally warm enough to open up my sunroof after i left the gym on thursday!
in case you missed it:
+ i posted a full review of my experience with fabletics this week!
+ ollie loved the treats that our friends over at chewy.com sent to us! check out the video in this post to see how much!
+ i joined in with faith on the march golden vlog to talk about some of my
favorite
books, tv shows, and movies!
+ a few
photos
of the snowstorm we got
last
week....march does come in like a lion!
+ to celebrate madison's bday, we gave away $200 in cash! (sorry, the contest is over!)
don't miss these:
+
these tips
from daisy on how to sell your gently-worn clothing!
+ i loved this
virtual tour of victoria
with angie!
+ summer's list of
gifts for bloggers
is spot-on!
+ i always love faith's
golden blogs
! be sure to join in with her next month!
+
laura
echoed how i approach my spring wardrobe...layers!!
and for a limited time: i'm offering $3 off any ad package on my blog with the code "
justbecause
"! click
here
to check out advertising options!