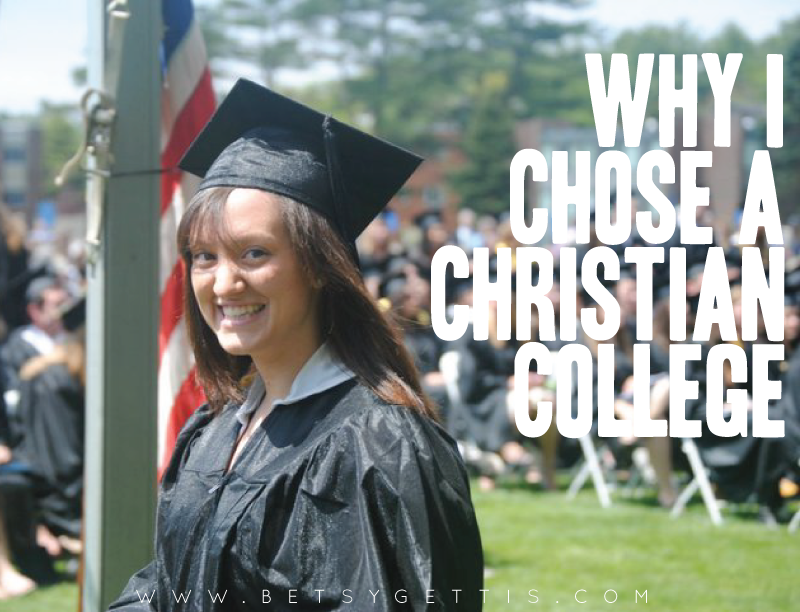 It's hard for me to believe that I graduated from college over 4 years ago. That time in my life seems like it was just yesterday, but the reality is that I walked off of Gordon's campus with my Bachelors degree in 2011, and most of my friends are married and scattered around the country. We've all made moves towards jobs, schools, and careers, towards our lives.
I was talking to a girl from my church this weekend who just made the decision to attend my alma mater...Gordon College in Wenham, Mass. She is excited to have made her choice and I, of course, was excited for her! It made me think back to my own decision over 8 years ago.
High school came easy to me. I went to a small public school, had a great group of friends, and graduated at the top of my class. While I didn't apply to any terribly difficult schools to get into, I got accepted to each one I applied to. Those acceptance letters came from a mix of Christian and secular schools, and while I seriously considered each one of them, I knew early on in my search that I wanted to seriously consider attending a Christian college.
I had grown up in church, and I had a firm foundation in my faith, but the thought of learning alongside others who had the same foundation just had a certain appeal. Looking back, I couldn't be more satisfied with my decision to attend the school I did.
Gordon helped shape my worldview. The school's motto was "Freedom within a Framework of Faith" when I was a student, and I think it was so true. I loved that my professors prayed at the start of class and that I could have late-night chats about faith and foreign policy over a cup of tea with my apartment mates. I loved that even in my extracurricular activities, from my season on the field hockey team to my job interning in the admissions office, God was not taboo, but a welcome topic of conversation, and prayer was always available when needed.
Gordon was fraught with intentional community, and I drank up every moment. I lived alongside of world changers and was inspired and challenged daily by our conversations, both in and out of the classroom. Looking back, it's hard to swallow that that season of life is over. I wish I had another year of learning and growing in that environment, but I'm so grateful for the time I
did
get.
I chose a Christian college because I wanted to be in an environment where I felt understood and known at the core of who I am: my love of Christ. It was important to me to find community that would support me through faith and spur me on to my calling to be Christ-like.
Do I believe that Christian schools are the only places these communities are found? Absolutely not! I think that you can find people who will push you to follow Jesus no matter where you find yourself in college. And I think it's possible to go to a Christian school and find people who won't be the kind of community described in Hebrews 10:24-25.
I think that no matter what stage of life you're in...whether you're deciding on what college to attend or what job to take or where to plant your roots, you need to be intentional about seeking out that community, those people. There's so much to be said for surrounding yourself with the people who will truly embody the words "brothers and sisters in Christ", and those people, whoever they are, are completely irreplaceable.
WHAT WAS YOUR COLLEGE EXPERIENCE LIKE?