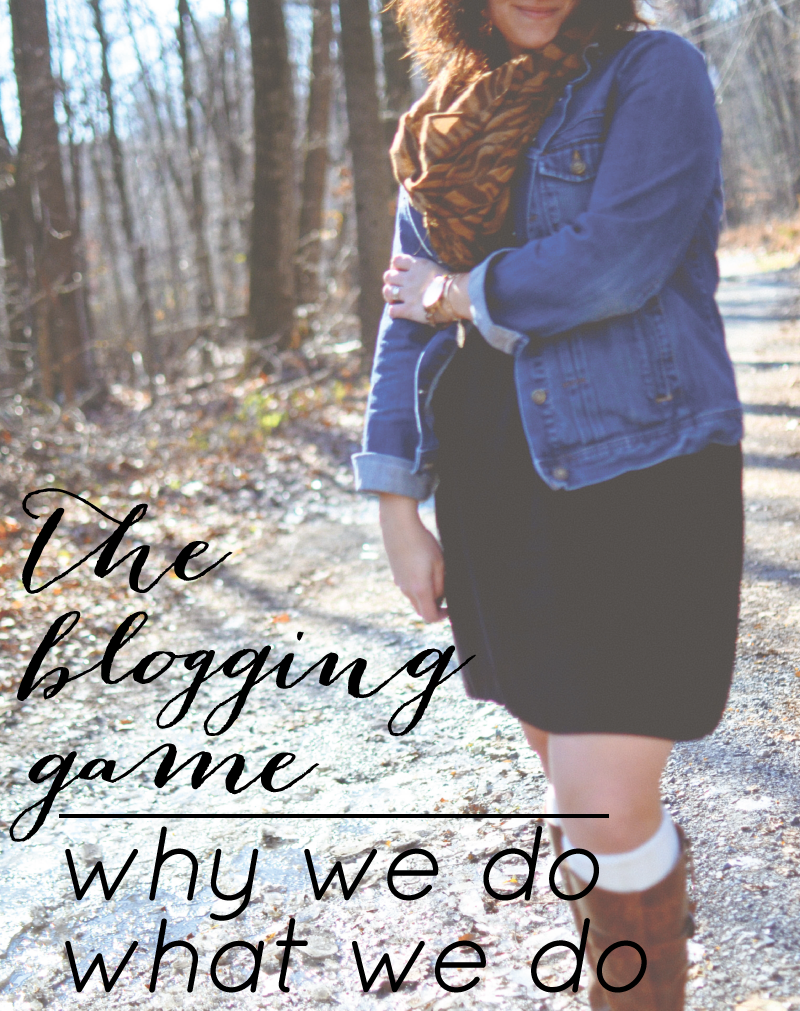 i was reading this post the other day from the blog maven and found these words that just resonated with my soul:
"a lot of blogs were born this year…and a lot of them died.




people showed up every morning, coffee in hand, to battle the blank screen in front of them and write words that would matter.




they brainstormed post ideas, braved the sea of social media, wrote till their fingers bled (proverbially, of course) -




but they listened to all the voices that said they were only worth as much as their page views.




and so they raced and toiled, churning out three posts per week, neglecting their families and their lives, just so they could bow to the almighty page view in hopes that a big brand would want to sponsor them, or so more of their readers would click on ads, and somehow it would all be worth it.




people started with passion for spreading their message, but ended up frustrated and tired."
if i'm being honest with you, i'm looking at 2015 with a sense of already feeling exhausted. the holiday season is an intensely busy one at work for me and i struggled to keep up with blogging for the past few weeks. i'm just finally getting back into the groove of things and feel like i'm hitting my stride again.
the pace of our culture tells us that we constantly have to be churning out new content, because everyone else is and we need to keep up. and while i love and am proud of having a consistent blogging schedule, 5-6 days each week, i can so easily fall into the trap of feeling like a "bad blogger" when i miss a day or
don't
have my post ready to go the night before and scheduled to post the next morning.
does it feel great to see your
page views climbing, or to land a few sponsored posts now and then? sure. i would
love
to see this blog create enough of an income someday that i could give it my full-time attention, and that's not going to happen if my stats stop growing.
but here's
the
thing: if we're just blogging for the
page views
or for the money (because we all know that the money isn't easy to get and is certainly not guaranteed in this profession), then we're missing the point. and if our blogs ever take precedence over the life right in front of us, then, girls, let's shut. it. down.
i heard a podcast from last year's influence conference where one of the speakers talked about how what matters isn't our
page views
. what matters is how well we
love
people and what we did to use our influence to further the kingdom of god.
and if you ever come to my blog and don't leave with a sense of what i'm all about...that my purpose in everything i do should be to glorify god and to shine his light, then i've missed the point. is every post on this blog a devotion or even mention god? no. but i hope that the love of christ reflects in the way i
approach
every topic and
respond
to every comment. i hope that when you come here, you get a sense that you're welcome to come and stay and enter into conversation. that your opinion and your story is valued and that i really, truly do desire to connect with you.
i've been doing this blog thing for five and a half years. this space has changed and morphed and grown a lot in that time, and i've made mistakes and spent a lot of time trying to find my voice and figure out what my online life should look like. this world isn't
always
kind and it isn't always easy or supportive. but if there's anything i've learned about blogging in the past five years, it's that you need to figure out what your purpose is, and then let that dictate everything you write. and when you feel discouraged because you had a bad month or lost a few followers and you think you might want to quit, then give yourself grace, but remember that purpose. because whatever it is for you, that purpose is worth so much more than the statistics.