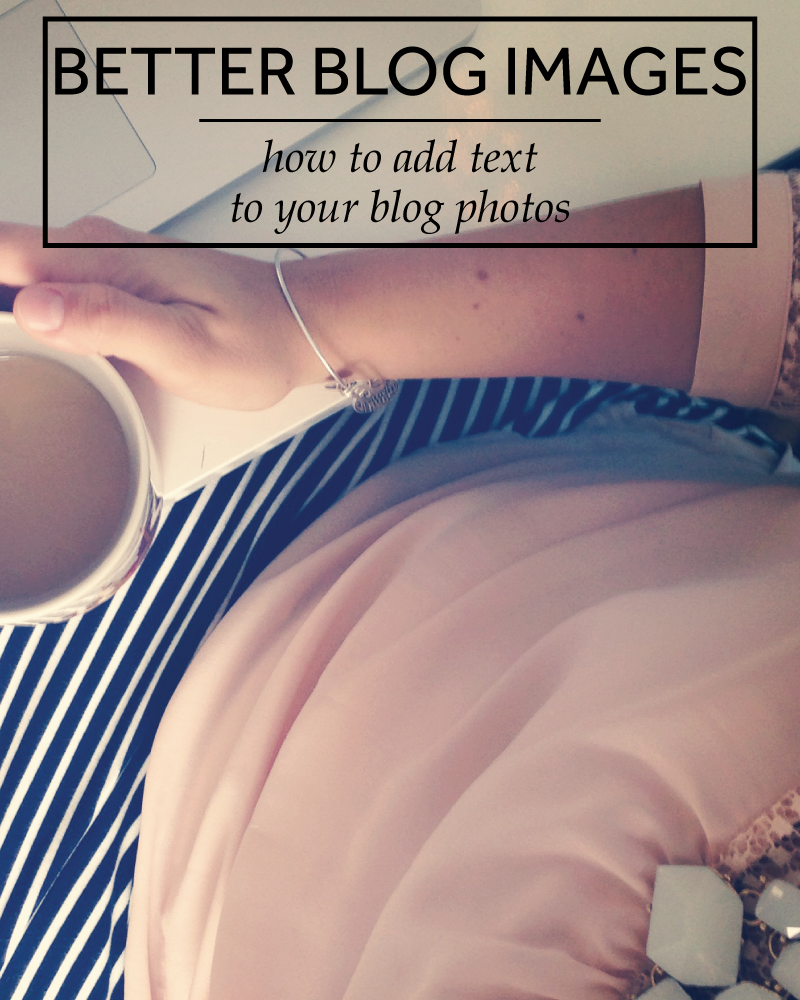 one of the questions i get asked most frequently is how i add text to my blog images. unfortunately, my answer isn't exactly the easy one...i use adobe creative suite (namely, illustrator and photoshop) for all of my design work, because, well, i'm a graphic designer. but those programs come with a hefty price tag and the necessity of a bit of knowledge on how to navigate them.
however, i really believe that having a strong header image that includes text on a post is incredibly important. i know some may disagree, and of course, there are certain types of posts where a header image with text isn't
as
important as others, but as a general rule of thumb, i try to always include a header on my posts. here are three reasons why i think it's important:
1. it leads the reader into your post and gives them a quick snapshot of what they're going to read about...they don't have to guess where the post is going and are able to make a quick decision about spending the time reading it
2. it makes your blog look organized and reader-friendly. if you make it a point to have at least a header image in each post, you're going to be breaking up your text and making your blog easier to digest for a reader...i don't know about you, but when i open a page and all i see is text, i get overwhelmed and don't read anything! even a simple header image will help introduce each post and make sure your blog doesn't feel like a wall of text.
3. it makes your post especially pinterest-friendly! i get a lot of traffic from pinterest, and so i always try to make sure to include a photo with the post title on it so that pinners will know what they're getting right off the bat! also, portrait-oriented photos end up being larger on pinterest than landscape-oriented ones.
fortunately, there are quite a few great (free) programs out there that you can use if you're not in the market for expensive and complicated design software! i did some research and here are a few that i found...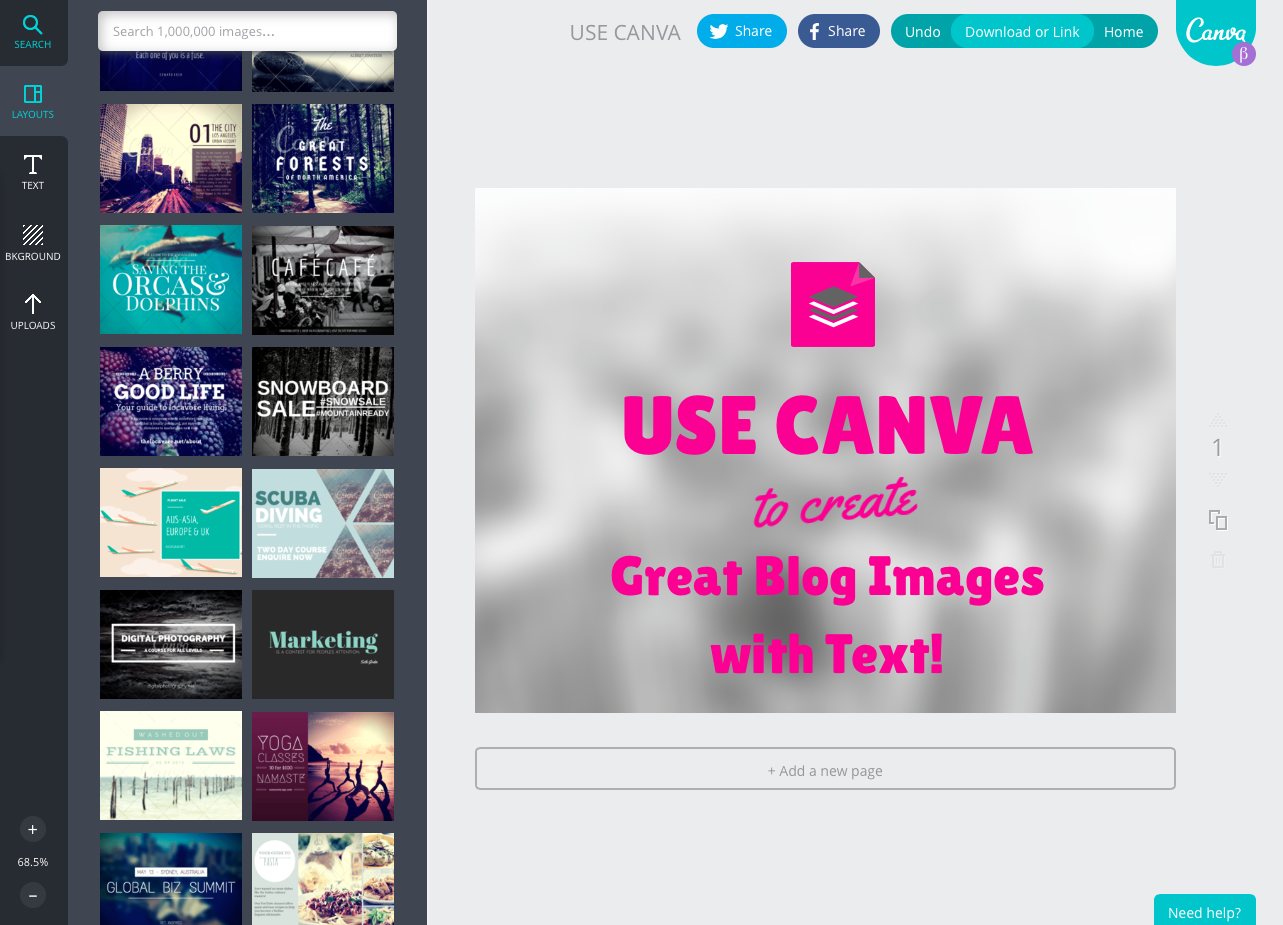 canva //
canva
is a web-based (free!) tool that is super user friendly and allows you to create a variety of layouts and styles. it comes with tons of pre-made layouts that you can edit to create what you are looking for, as well as the ability to upload your own photos and lots of design elements that you can utilize when creating images for your blog!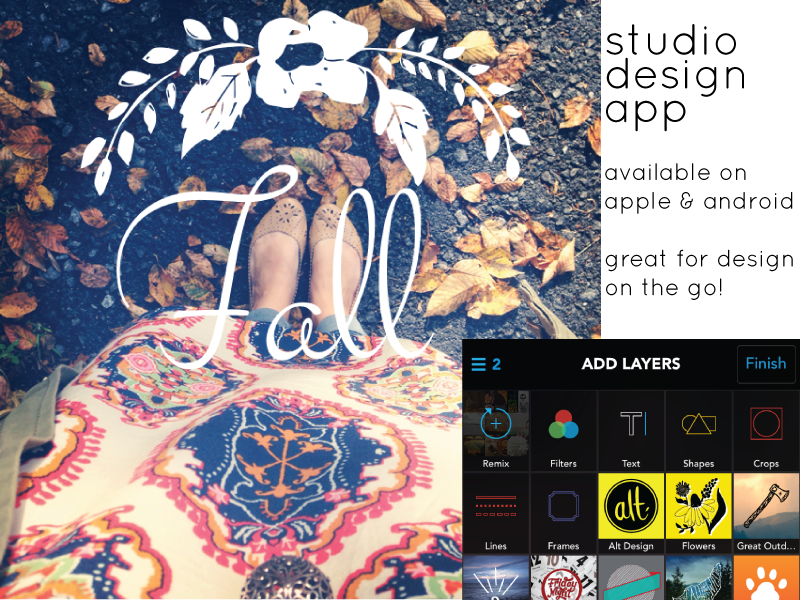 studio design //
studio design
is an app that's available for android and apple devices...it's my go-to for adding text to images that i want to put on instagram or twitter, and comes in handy if you need to do some quick design on the go! the app is free, and you can import your own photos and build from there, or you can build a design from scratch. one thing i love about studio is that they have tons of packs of stamps that you can add to your designs (like the flower image in the photo above!)...these just ad something a little different and special to your images. the only downside is that you can only create square images in this app...perfect for social media, but not as customizable for your blog!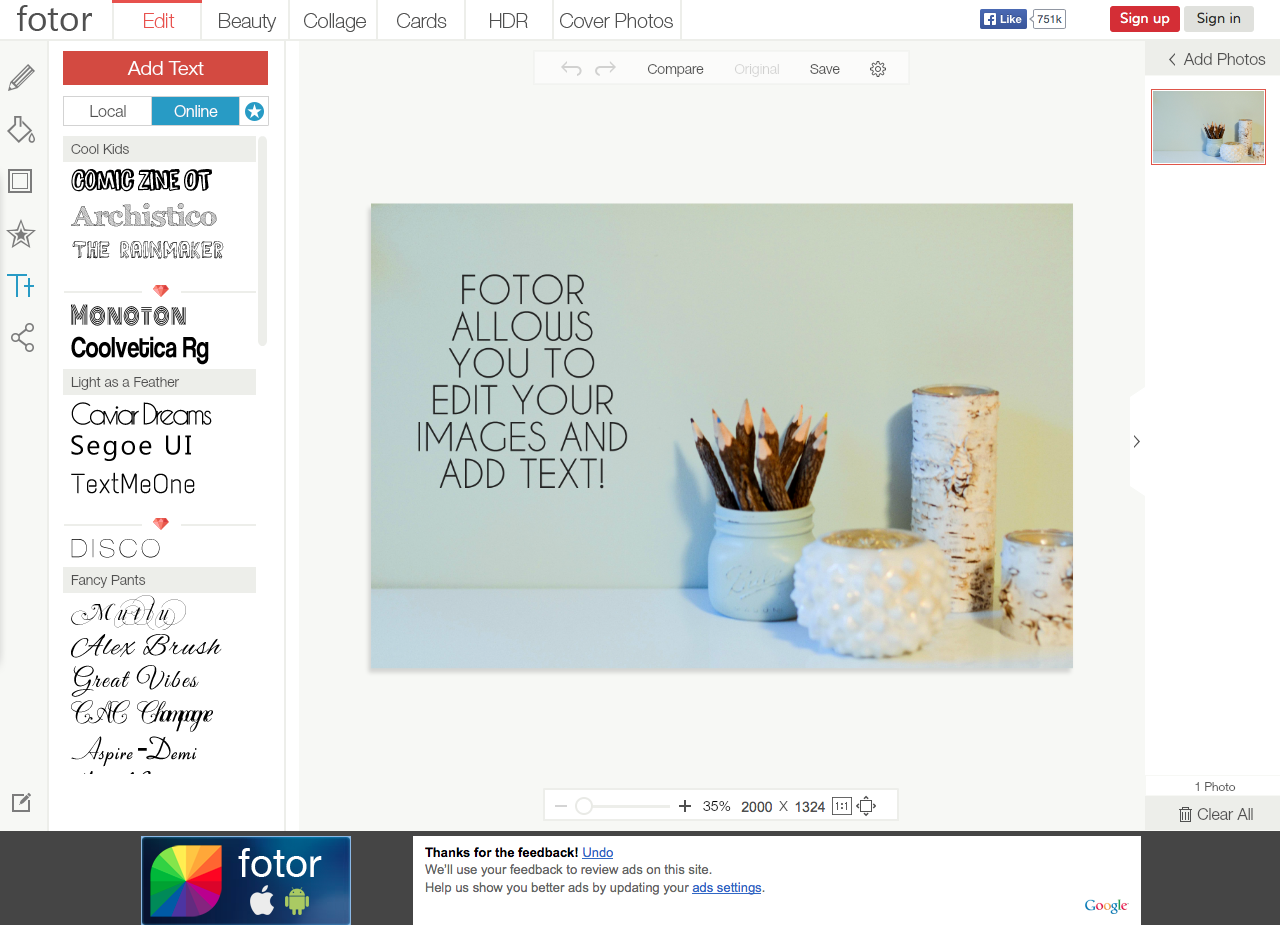 fotor //
similar to canva,
fotor
is a website that allows you add text to your images. while i don't love the user interface as much as canva, fotor does have the benefit of a fairly robust photo editing software. like the others, it also comes with "stickers" that allow you to add some different design elements to your blog as well.
what programs or software do you use to add text to images?
want more blogging tips? check out some of the other posts in my blogging series here: