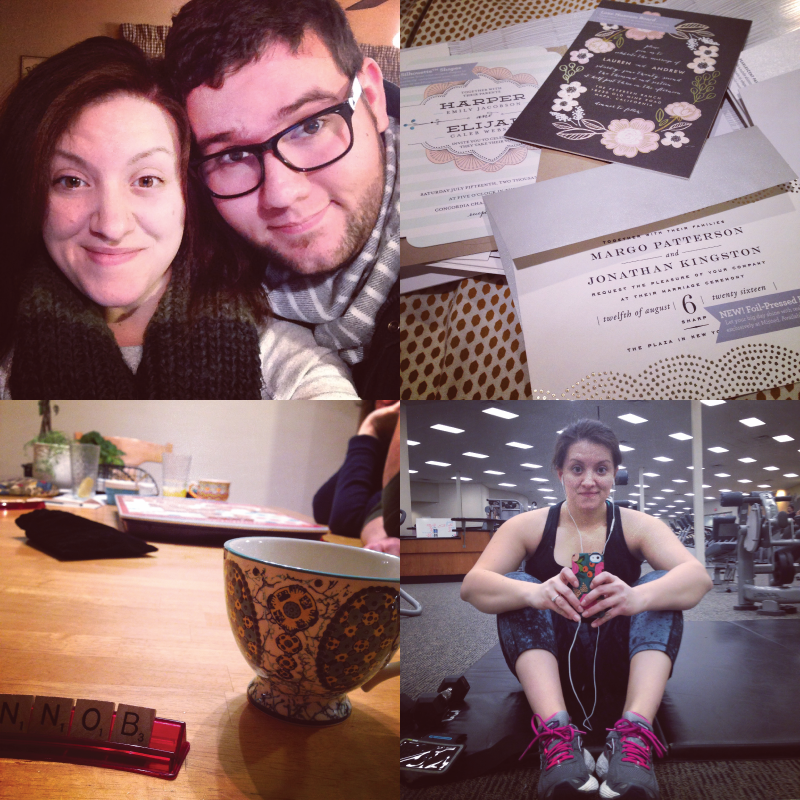 happy sunday friends! for me, this week was filled with last-minute to-dos and little dates as aj got ready to head back to boston...we're now getting back into the groove of long-distance, but this time is different...there's a light at the end of the tunnel! and admittedly, the blow of him leaving was softened just a little by the fact that i have to-do list as long as my arm and i can throw myself into completing it! starting with cleaning my atrocity of a room...
it's raining ice outside today here in pa, so if you're curled up on a couch like i'm planning on being this afternoon, here's what you might have missed on htb this week:
happenings:
+ he's back in boston! and we're in
the
home stretch...seven months til we end this long distance thing for good!
+ i
basically
already have my wedding invitations designed, but i still ordered free samples, because i'm only planning to be a bride once and you know i'm gonna milk it for all it's worth.
+ my aunt and uncle came over for dinner last night and we played scrabble. i kicked
everyone's tush.
+ i started whole30 yesterday! and hit the gym, ya know #sweatingforthewedding and all...if you've done whole30, i want to hear about your experience!
in case you missed it:
+ i talked about
my morning routine
and how i'm a total tea-lover!
+ you have to read this
hilarious marriage advice
from 1913!
+ the
second part of our love story
was up this week...i promise the proposal is coming!
+ i talked about being
grateful for the little things
, like parking spaces!
don't miss these:
+ i loved summer's post on learning how to thrive.
+ stephanie's food photography tips are great! i need to get better at food photography!
+ daisy wrote about what she looks for in an apartment..some great things to keep in mind!
+ madison has some fantastic tips for planning a blogger meet-up!
+ rachel's shop, oh simple joys, is
reopen
! and she has a
discount code on her blog
for you!
have a great sunday!